With some of the wildfires in the Central Okanagan now classified as held and many residents returning home, our communities have turned an important corner. Our work on recovery is already underway. 
As soon as travel orders were removed, we let visitors know they could travel, answered questions about local conditions, and encouraged them to keep existing plans. Tourism Kelowna's social media channels and website are highly active and receiving many visits and questions, and our team at the Kelowna Visitor Centre is responding to hundreds of information requests daily online and in person. 
On Monday, the provincial minister responsible for tourism visited our region and held stakeholder roundtables in both Penticton and Kelowna. Together with the Thompson Okanagan Tourism Association and BC Hotel Association, Tourism Kelowna hosted more than 40 Kelowna-area tourism operators in a meeting to share their stories of impact and financial loss directly with the minister. While we continue our advocacy for government support, it remains vitally important that tourism businesses continue to send impact statements and requests for assistance and support to the provincial government.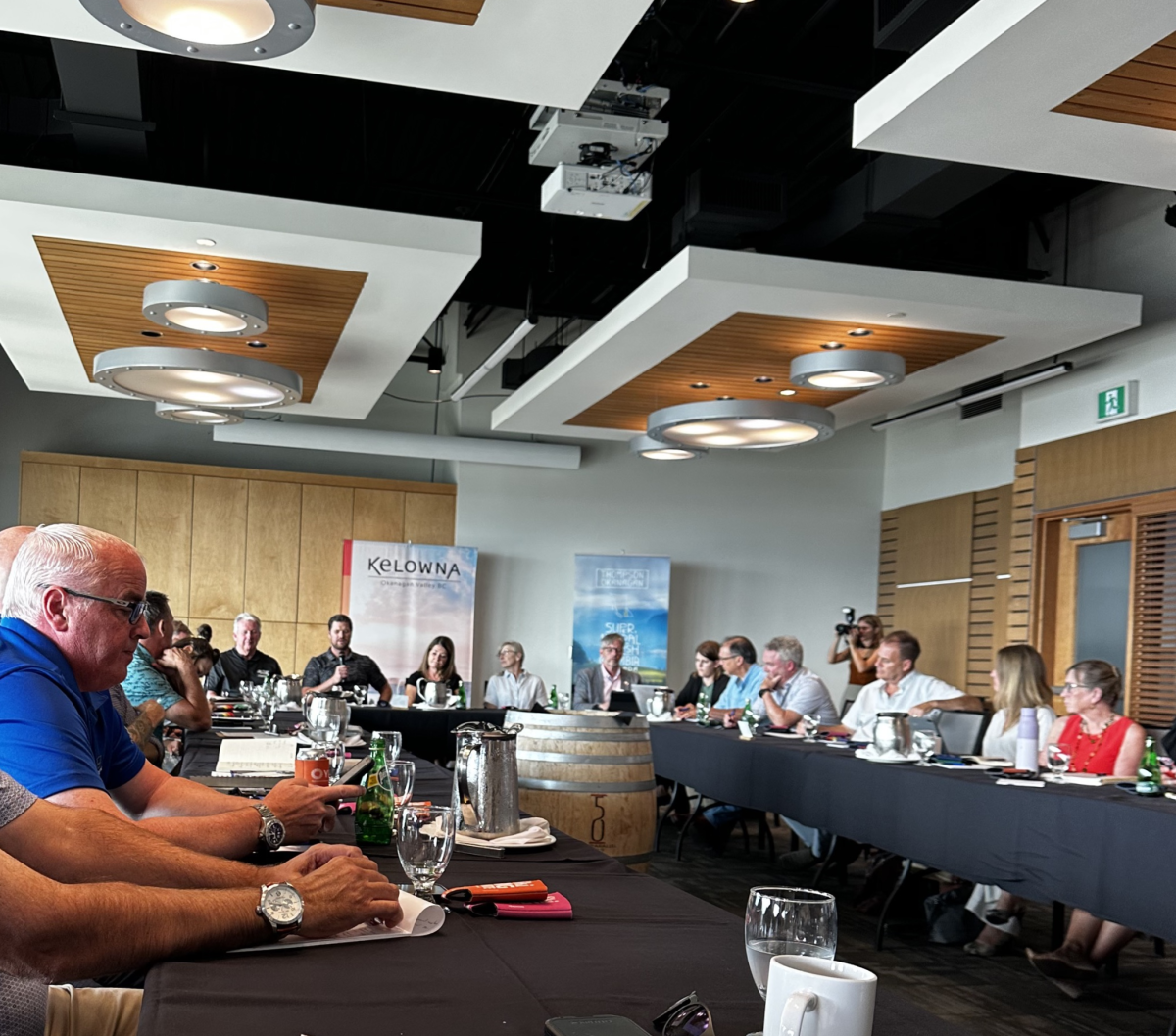 During the wildfires, we saw the overwhelming response from local businesses donating and working hard to support our community. And now is the time to show our support for them. Together with the Kelowna Chamber of Commerce, we issued a joint press release to local media and are using our powerful social media channels to encourage residents and visitors to support local as much as possible while we work to bring back fall and winter visitation. 
What we're doing now:
We have re-activated Tourism Kelowna's media channels (website, social media, e-mail database, etc.) with messaging encouraging individuals to support local businesses, and letting people know they can travel to Kelowna and the Central Okanagan.
We continue to answer questions from current and future visitors, ensuring they know they can travel to Kelowna and the Central Okanagan.
We have introduced additional content marketing tactics, with more being added daily, including upcoming work by local content creators showcasing a variety of activities and experiences to provide re-assurance and encourage individuals to support local businesses.
What we're doing for fall and winter:
Our paid advertising will increase week by week and run through to the end of the year. We are making adjustments to add, shift messaging, and optimize our marketing tactics to where they are needed most.
We have triggered our marketing reserve fund (used in cases of emergencies) to increase our paid advertising spend through to the end of the year. We will focus on increasing our marketing spend in Western Canada, while maintaining a strong campaign in Eastern Canada.
We remain in close contact with major tourism partners across the province to ensure our tactics and messaging are aligned, including the Thompson Okanagan Tourism Association, Destination British Columbia, BC Hotel Association, and Tourism Industry Association of British Columbia. 
September outlook and onwards
We know there will be lasting effects and recovery will not be immediate. To date, we have not seen or heard of substantial cancellations past mid-September. We are anticipating several large business events through to the end of the year (including at least three with over 500 room nights), and are excited to have two major events taking place this fall: BreakOut West, returning for the third time, and the Pan Continental Curling Championships, here for the first time.
Through the month of September, our Community & Visitor Engagement team will have extended hours in the Kelowna Visitor Centre on Fridays, Saturdays, and Sundays (12 hours each day) to help visitors and residents with information and travel planning. Our team will also be at community events, encouraging residents to get out, explore, and show their love for Kelowna. 
It will take time for visitors to return, but our response is immediate, and will be ongoing and sustained. We also know you have had an immediate hit to your business and are facing challenging months ahead. We are united in our resolve and efforts to help our community through this challenging time, and rebuild and recover as swiftly as possible. 
Please get in touch with me at lisanne@tourismkelowna.com if we can help you or to share important information on your business.