Food Trucks were a brilliant evolution of our food scene and are literally a restaurant on wheels. Much evolved from the old school hot dog cart, these trucks bring good food to the masses- wherever they may congregate. A genius concept that is also perfect for events and catering, many bricks and mortar restaurants are also choosing to also have a food truck as a side gig to allow for mobility and to be a part of fun events. 

TNT Dynamite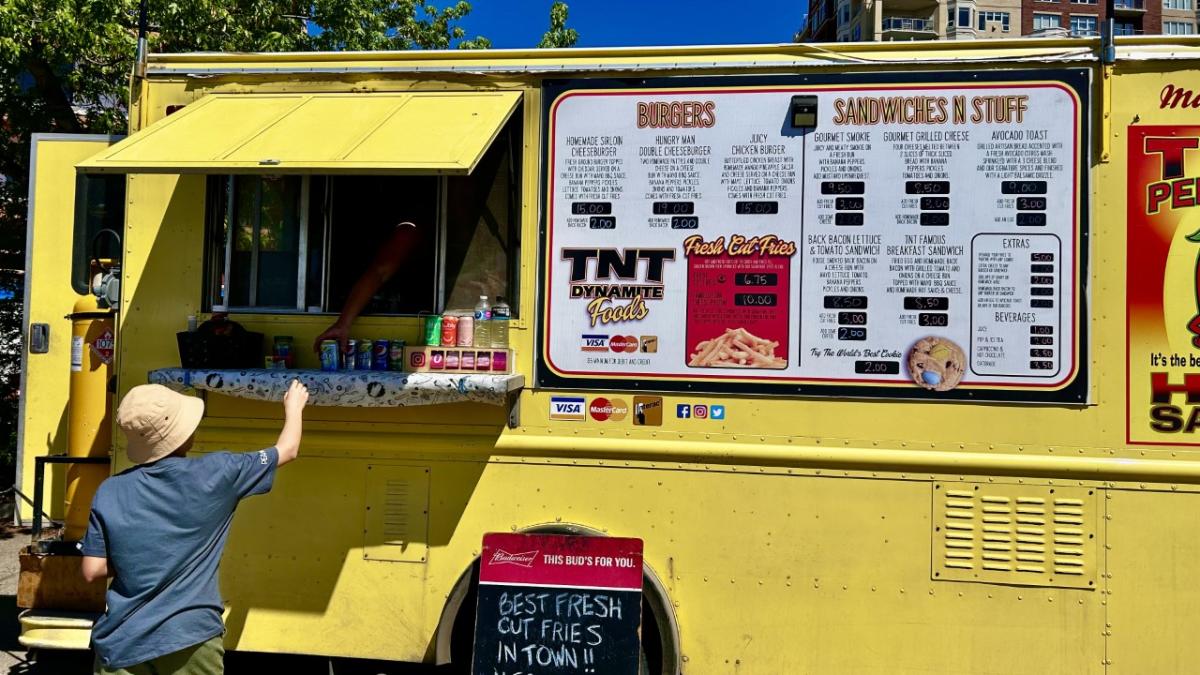 TNT Dynamite food truck can be found parked at the Kelowna Farmers' & Crafters' Market feeding the shoppers on Saturdays. Homemade style comfort food is their jam. From a classic cheeseburger with all the fixins to their Juicy Chicken Burger with homemade mango pineapple salsa, it also can serve the GF crowd when lettuce wrapped.  Breakfast is also an option and avocado toast sound great with an egg. 

Wasabi On Wheels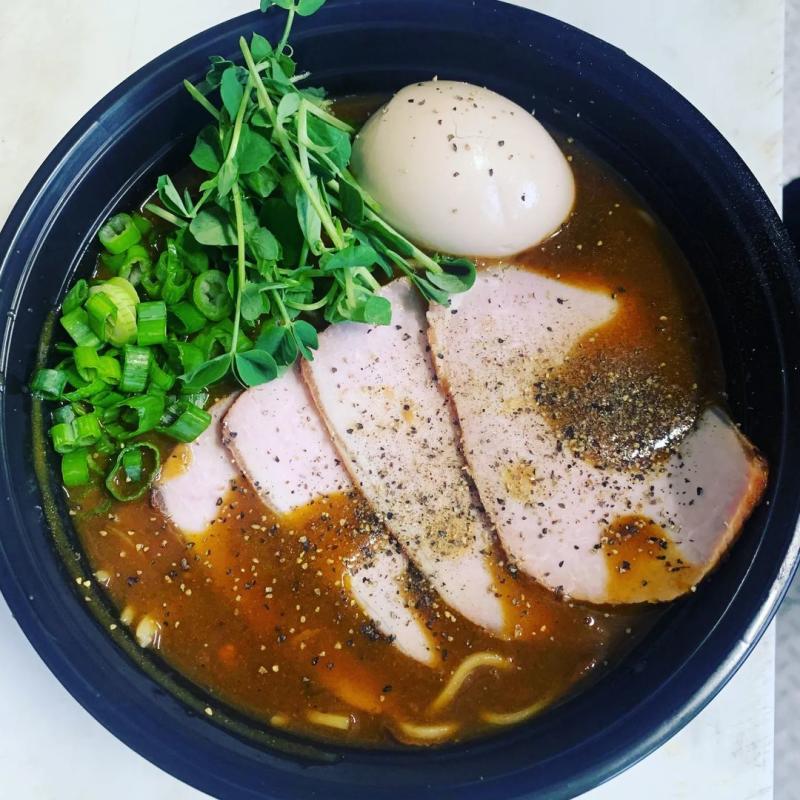 Ramen is all the rage in the food world these days, but did you know that beer and ramen is a thing? Favourite local eatery Wasabi Izakaya also has a noodle truck on the side! Their Wasabi On Wheels serves up big bowls of steaming handmade noodles with all the stuff and can be found parked at Kelowna's newest beer house, Railside Brewing on Wednesday, Thursday and Friday from 2 pm and Saturday and Sunday from 1 pm.

Little TOKYO Ramen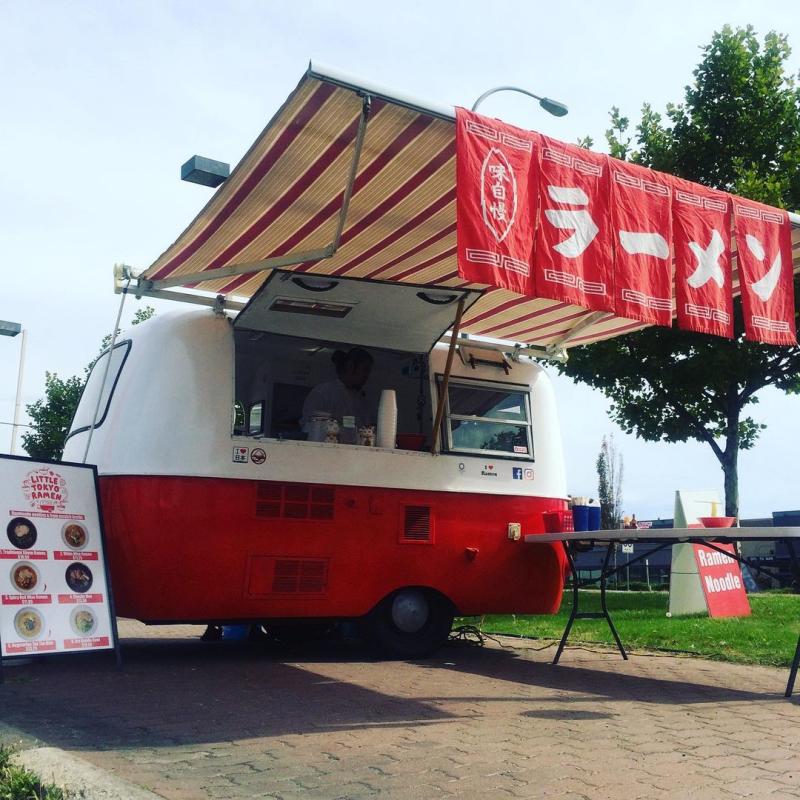 Kelowna's other noodle truck bringing us the goods is The Little TOKYO Ramen Trailer. Usually parked at Barn Owl Brewing in the Mission, this cute little trailer of deliciousness is owned and operated by a husband-and-wife team-the Sato's. Handmade noodles and from-scratch broths are served up from their little trailer and they have built a loyal cult following in town. 

Tak-Oh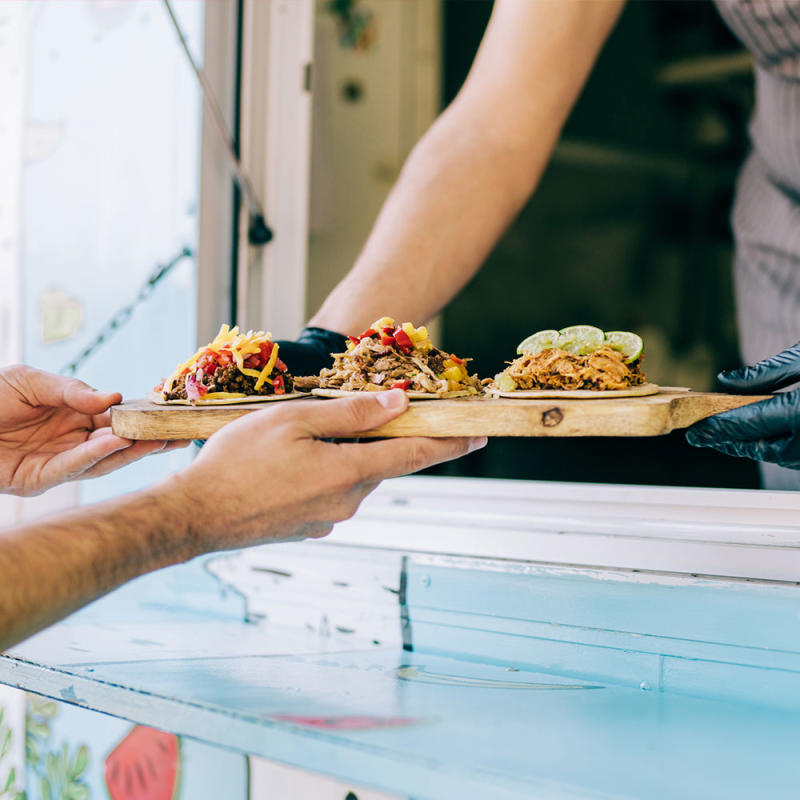 Taco trucks always send people running for a fix and Tak-Oh is a local fave that serves up a range of authentic Mexican grub from classic tacos to quesadillas and burritos and even fajitas. The Prawn Taco trio sounds delicious featuring tempura-style prawns, served with mashed avocado, tomato, onions, topped with cabbage, drizzle chipotle mayo and leeks sparks. They pop up around town so check their schedule. 

Kitchen Party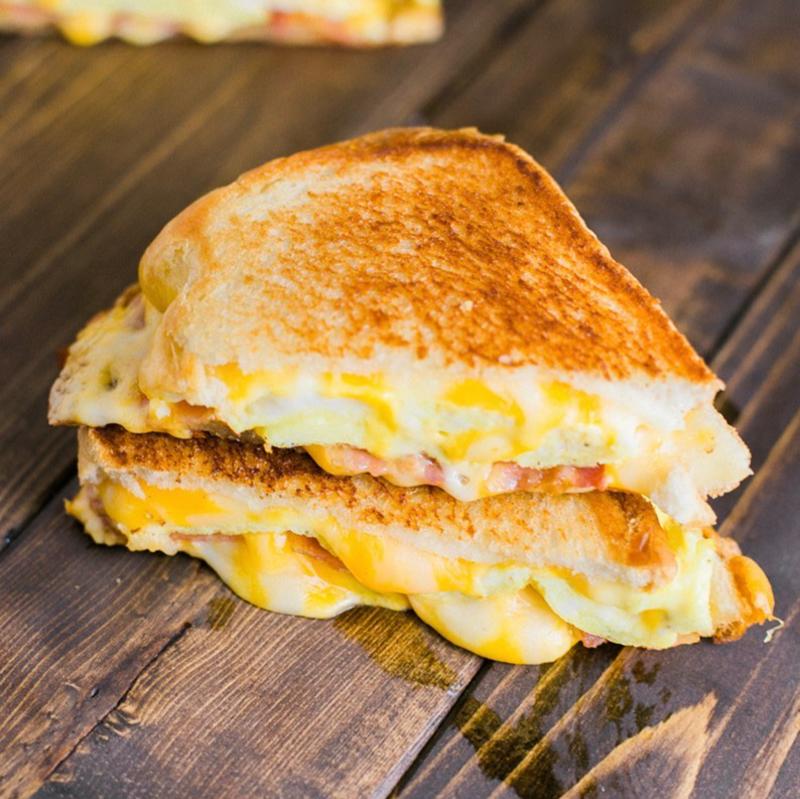 Who doesn't crave a good old grilled cheese sandwich? The Kitchen Party Grilled Cheese Food Truck is parked at the K.L.O. Farm Market and she specializes in comfort food. Besides making a wicked grilled cheese (and there are many variations to choose from), she also serves up the old-school perfect pairing for grilled cheese - tomato soup. Mac n'cheese is also on the menu and fries to complete - oh, did I mention that she makes old-school milkshakes and floats? 

The Bone Yard Bar-B-Q & Grilling Co.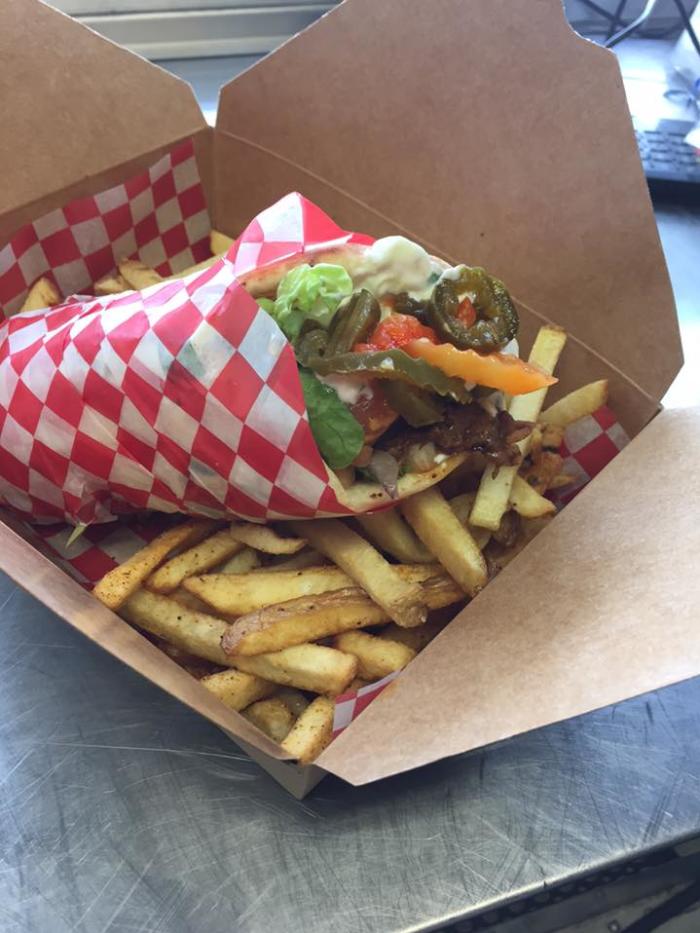 Flintstone style, The Bone Yard Bar-B-Q & Grilling Co. Food Truck is permanently parked in the Canadian Tire parking lot in Kelowna and serves up gourmet smoked meat, burgers and more. Open on weekdays, ever heard of a Naaco? The Caveman Style Naaco is Indian style naan bread that is stuffed like a taco with your choice of meat, jalapeno jack cheese, lettuce, with pico de gallo and topped with tzatziki sauce. Pterodactyl wings (chicken wings and the Pulled Porkasaurus sandwich also sound intriguing--- the fries seem to be a "thing to order". 

Surf Side California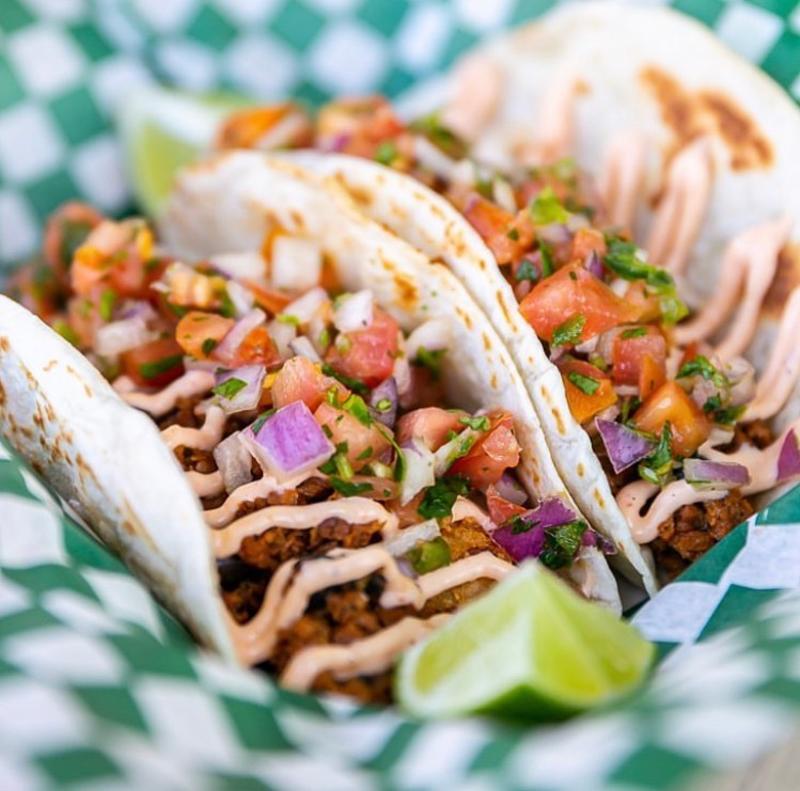 Surf Side California is another local fave and really, can there ever be too many tacos? They have classic tacos and more. Hawaiian style, the Poké Surf features Ahi tuna, citrus soy marinade, wakame, cabbage, signature chipotle sauce and toasted sesame seeds - yum. They also make burritos - including a breakfast burrito or how about some Totcho's? Tater tots with nacho toppings - yeah! The truck is parked at Rotary Beach in Kelowna and can be found at events all over the Okanagan.

Reggae Fusion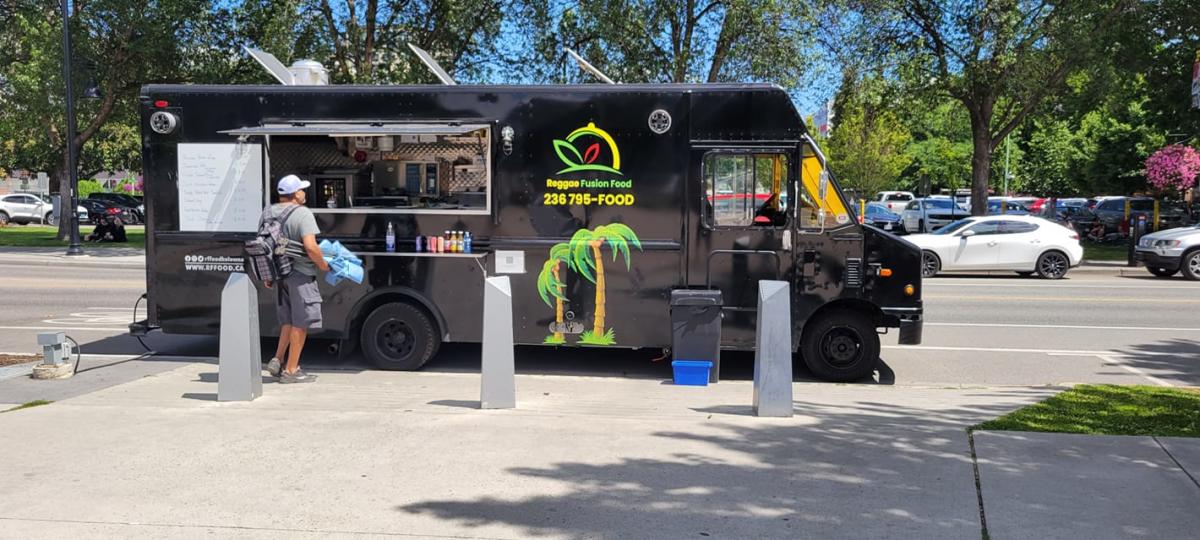 Reggae Fusion is proudly owned and operated by a Jamaican family, who bring us their spin on Jamaican cuisine. Of course, they have Jamaican Patties on offer! Extra-lean ground beef or chicken seasoned to perfection with herbs and spices in a hand-crafted flaky pastry. Also on the menu are fusion-style dishes like their Jerk Chicken Wrap with chicken made with the classic jerk flavours of Jamaica but served in a soft tortilla.