Everyone has the opportunity to enjoy Kelowna, both able-bodied people and those with diverse abilities or physical impairments. Kelowna is accessible to all.  
My girls, Mylah and Hannah, are friends with Julia, who has a physical impairment. Though they may have different physical abilities, that doesn't stop them from all having fun adventures together. Check out their fun-filled, outdoor adventures in Kelowna. 

Kayaking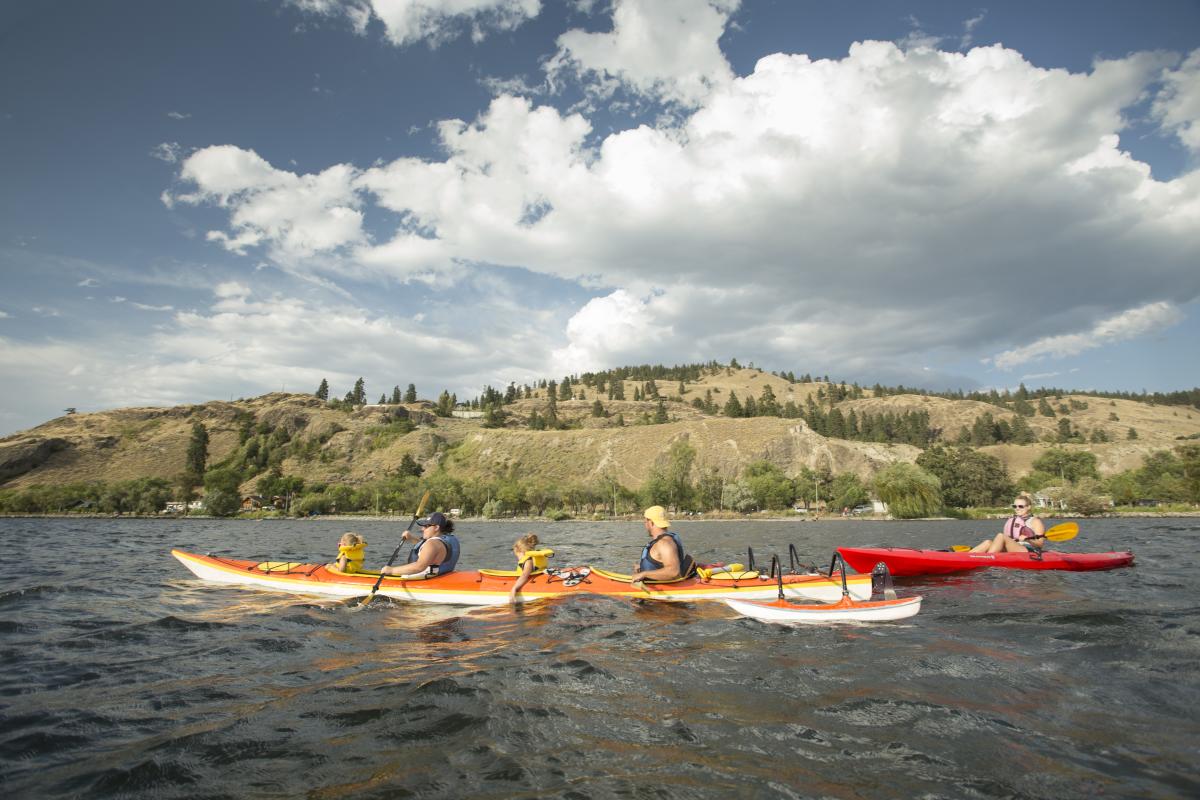 With the help from the fantastic organization CRIS Adaptive Adventures, we were able to use these cool kayaks that have stabilizing pontoons. The kayaks are well adjusted to the motion of the lake with no worries of tipping over.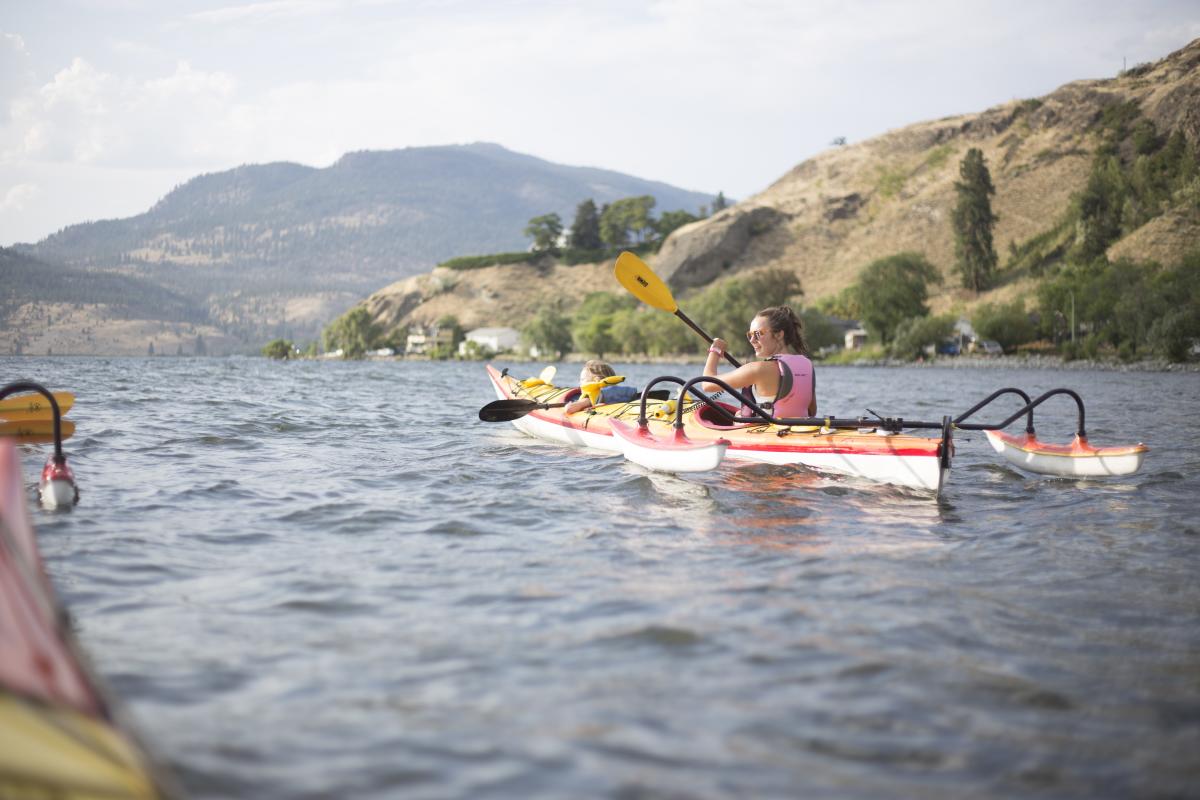 With views of the lake, the city or Knox Mountain, there's no wrong way to look when you're out on Okanagan Lake.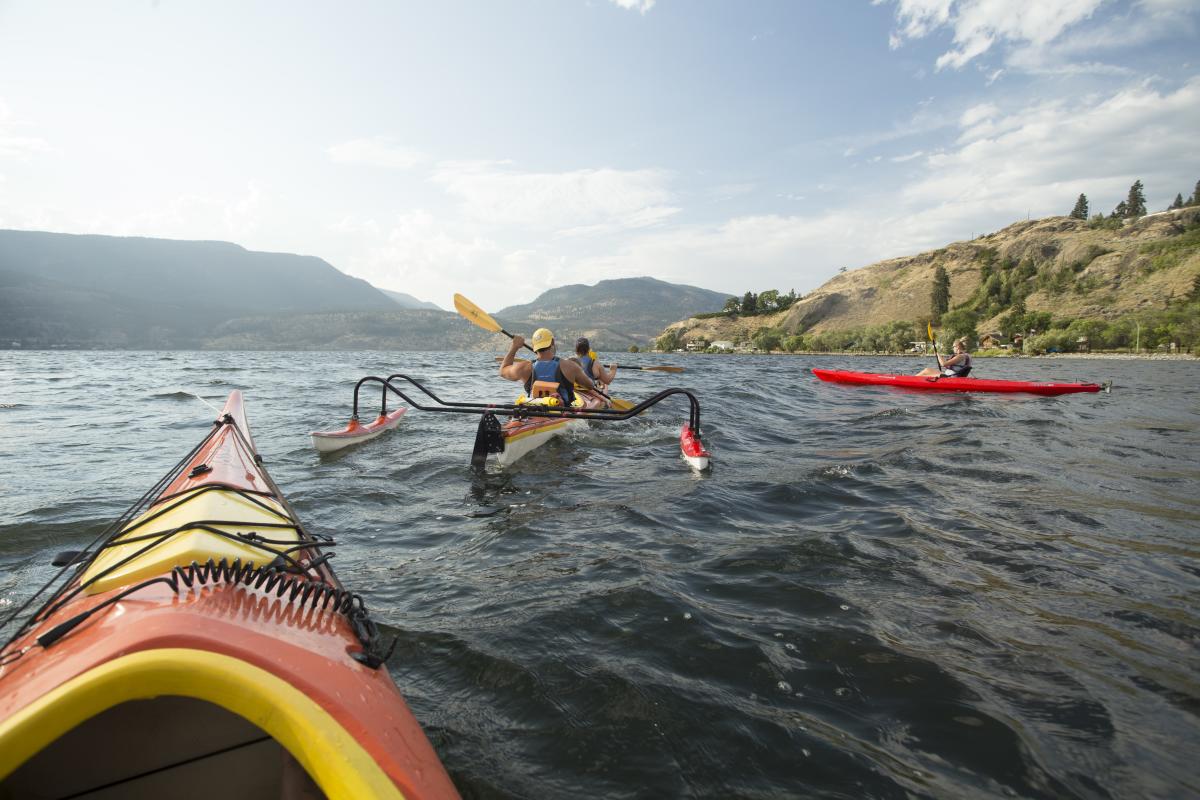 Smiles all around.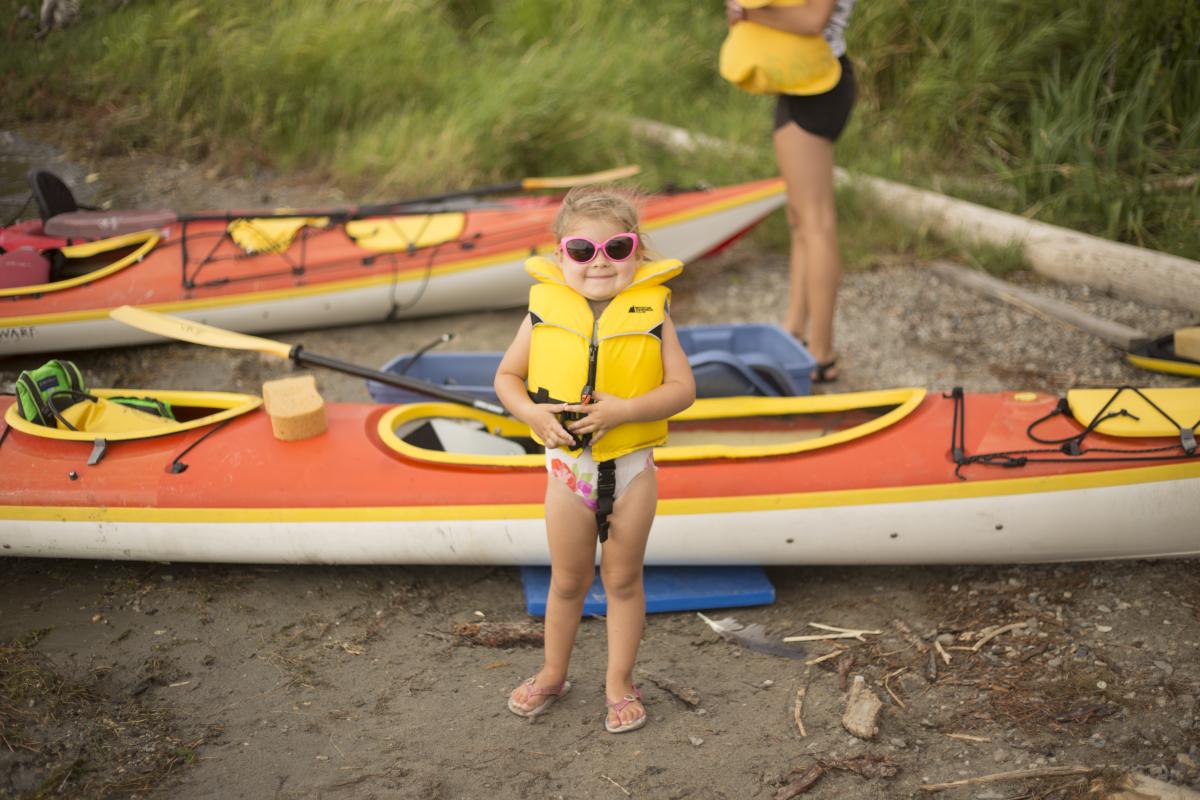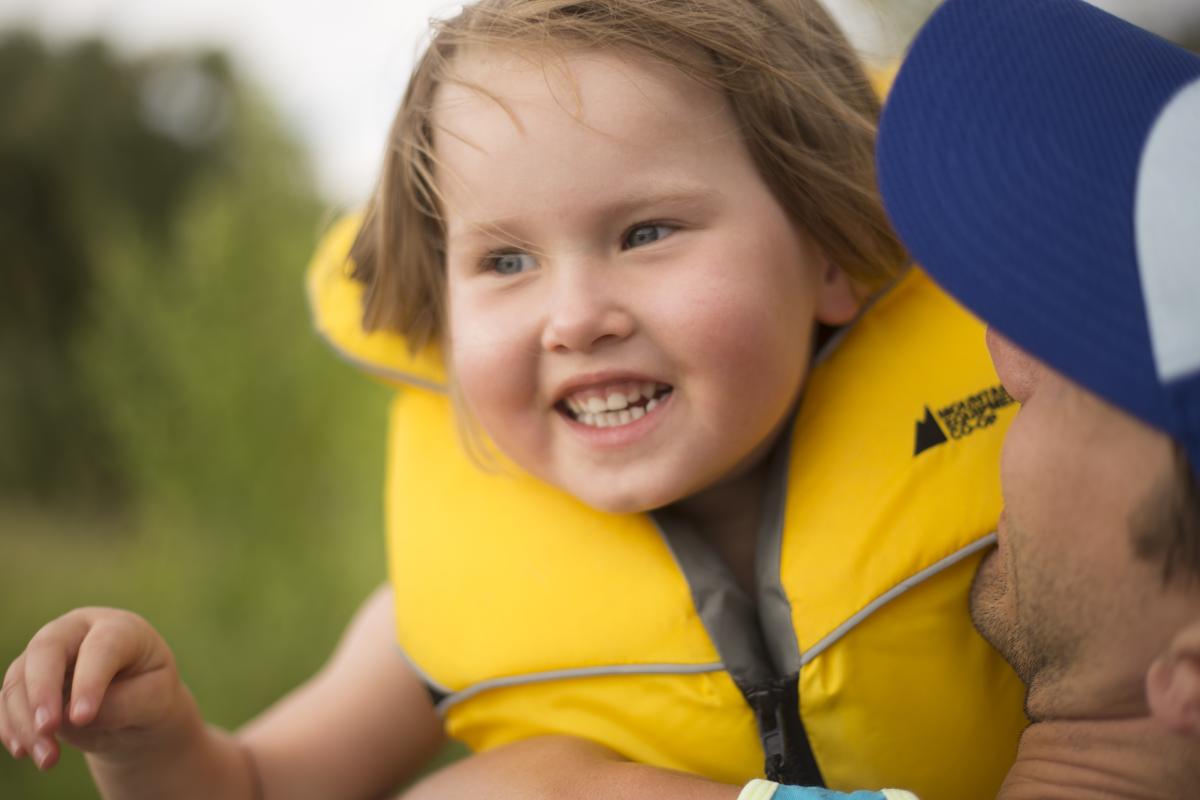 Kayaking or canoeing is the perfect way to explore Okanagan Lake for people with lower-body physical impairments, as you can sit in the kayak and paddle around using just your upper body.

Hiking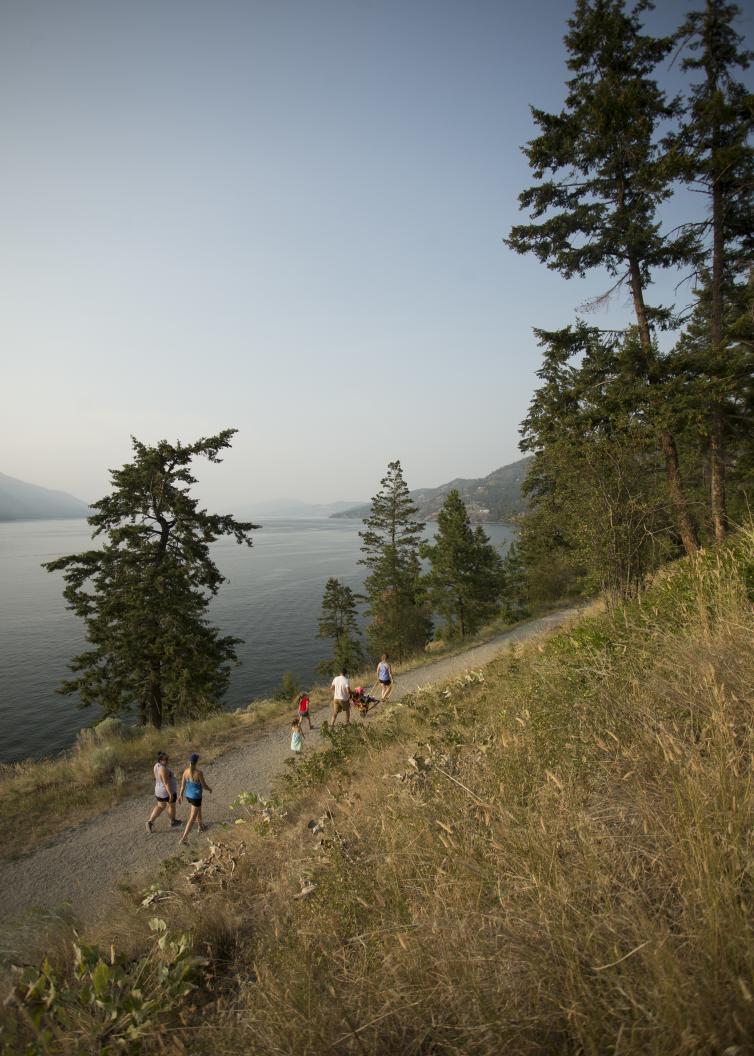 Through the use of adaptive equipment from CRIS, and with the help of their volunteers, hiking anywhere is possible.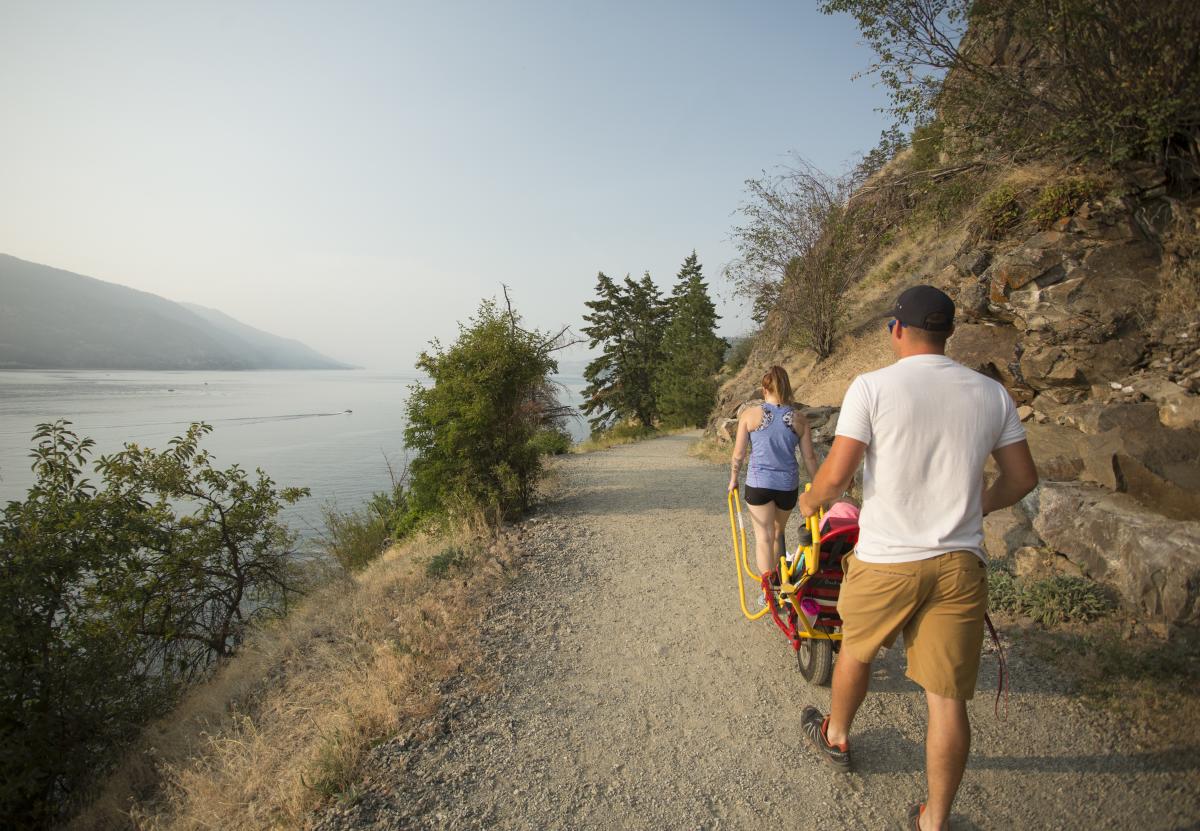 For this hike, we went to Paul's Tomb Trail at Knox Mountain, which is a beautiful trail that hugs the shoreline of Okanagan Lake and leads to a picnic and swimming area.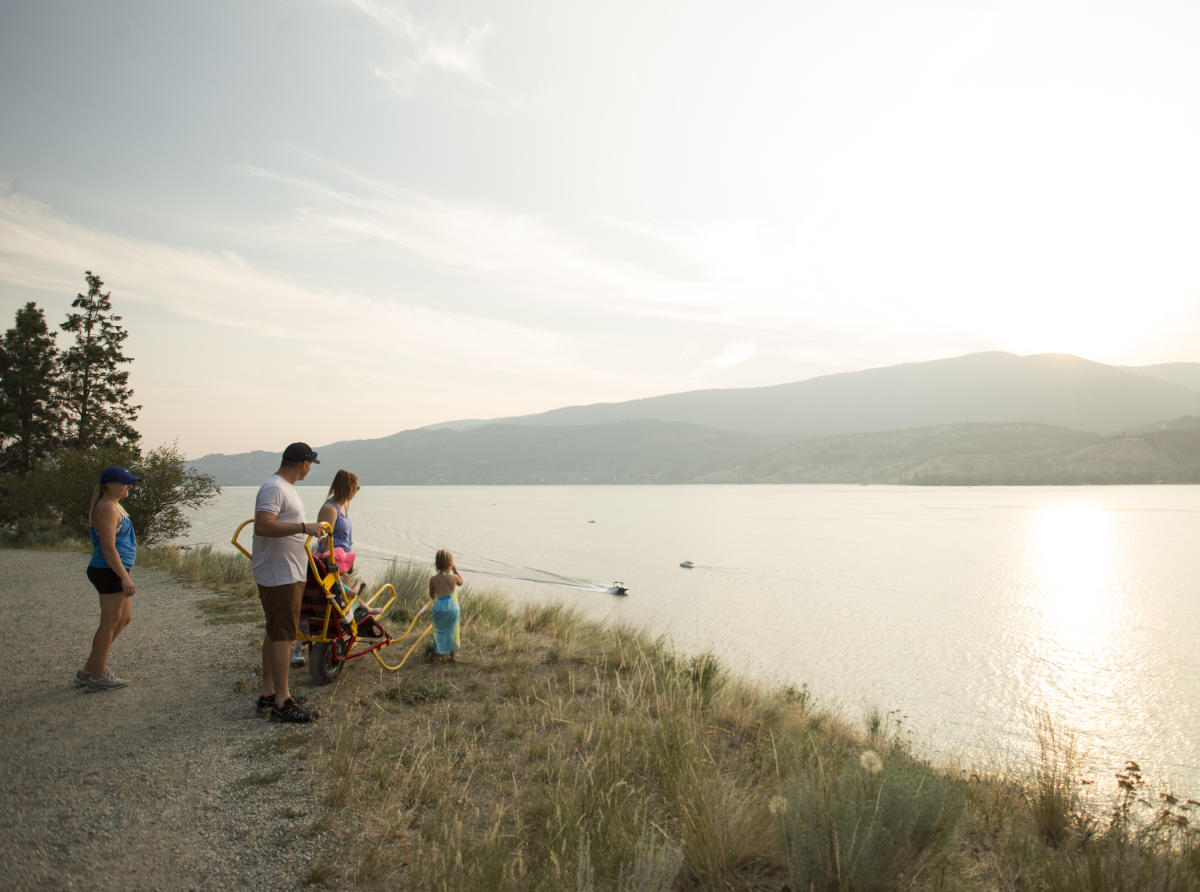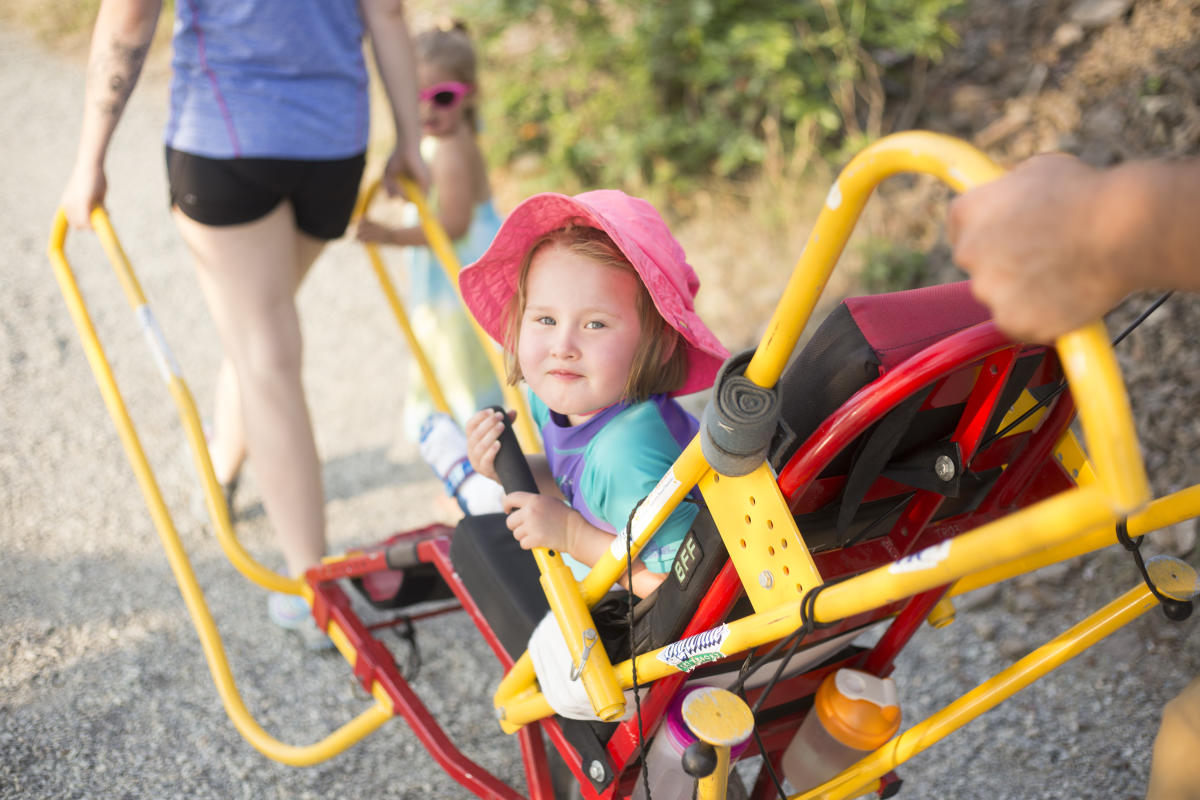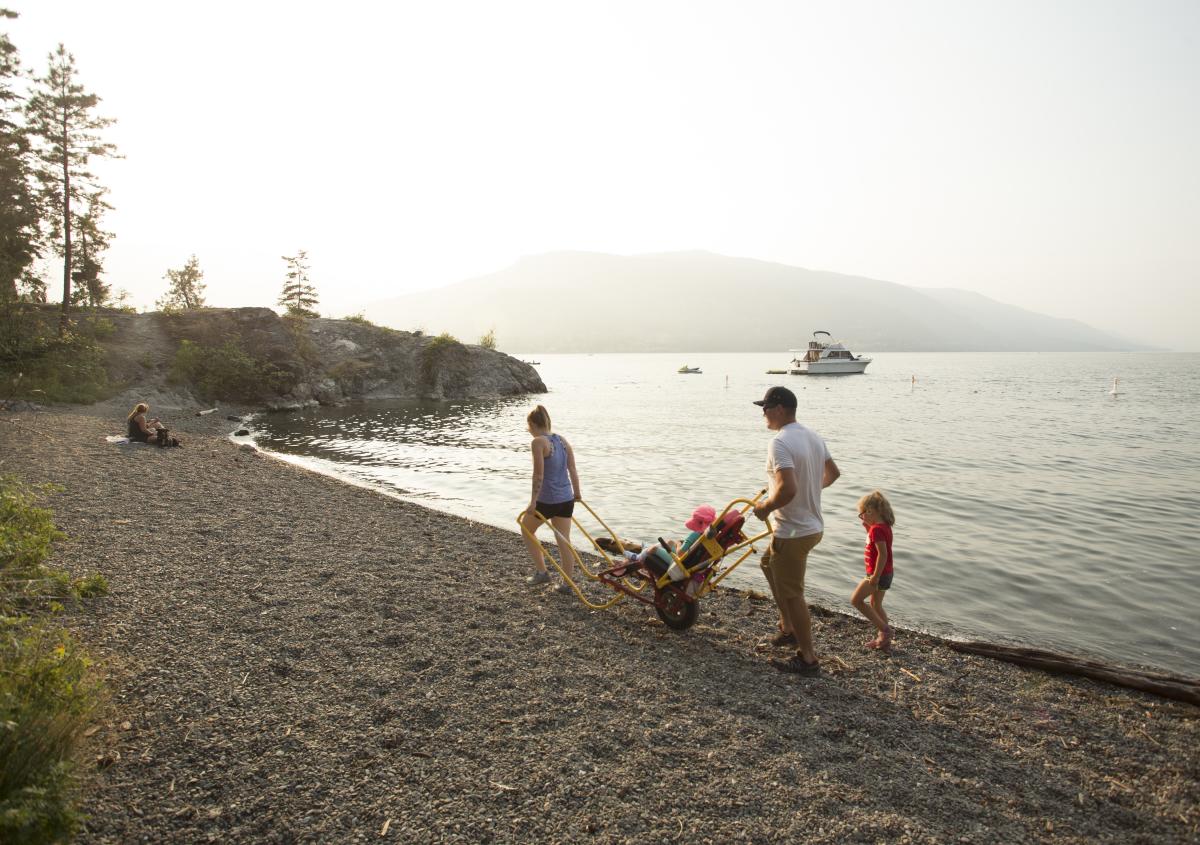 Organizations like CRIS, Arion Therapeutic Farm, and People In Motion can help those with physical disabilities or mobility concerns to enjoy the same activities as everyone else. Whether it's a hike, a swim or just a day at the beach, anyone can do it. 

Beach Time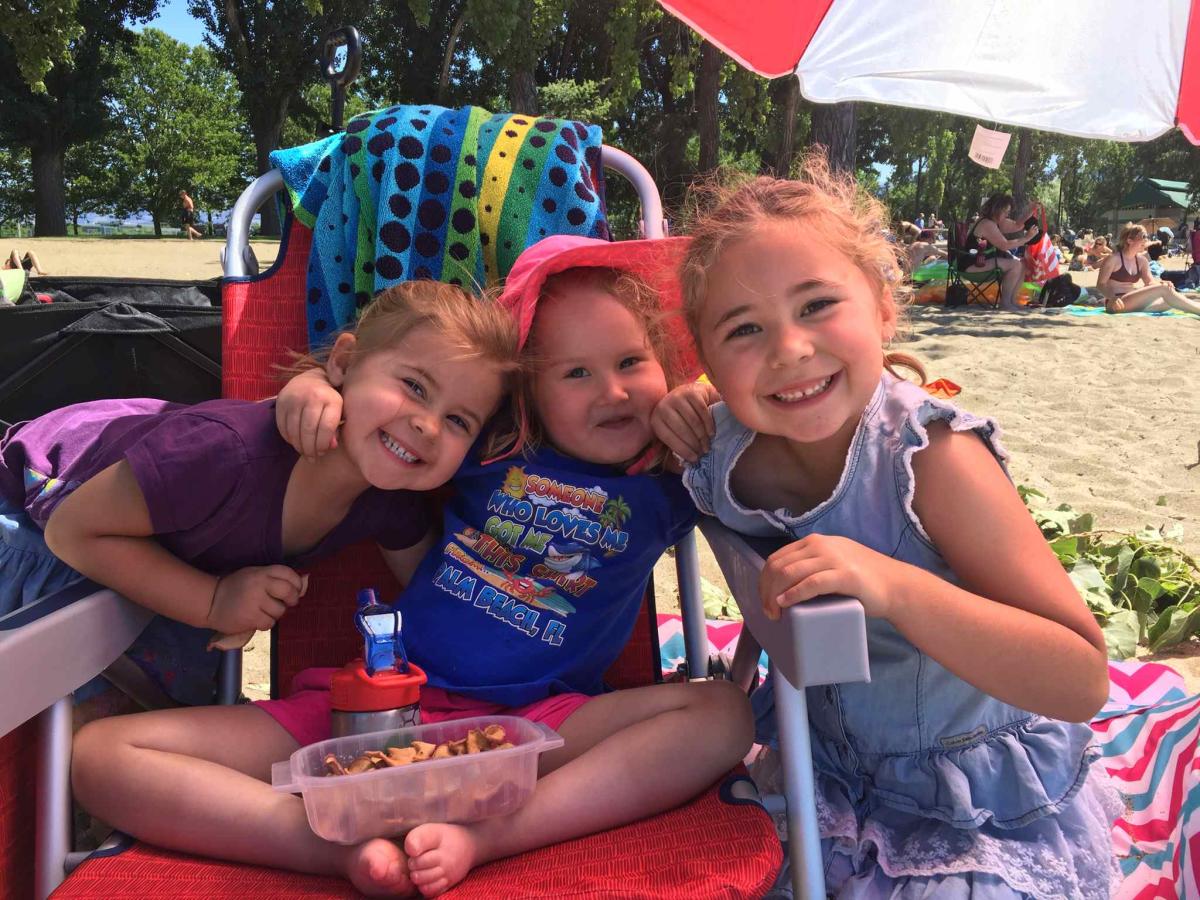 In Kelowna, wheelchair accessible ramps are available on two of the most popular beaches, Rotary Beach and Gyro Beach. And, after kayaking and hiking, a picnic at the beach is a perfect way to relax and take it all in.
Julia sure loved getting out for the day, especially with her friends!