Spring is the perfect time to golf in Kelowna. The weather is not too cold and not too hot, which is ideal for mid-day golfing. The flowers are blooming, which creates beautiful fragrant scents all around the city. And, there's nothing better after a round than relaxing on a patio, sipping on a glass of wine or a pint of craft beer. Want to enjoy all this for yourselves? Here are some ideas to help you plan your spring getaway to Kelowna.    

Friday Afternoon: Your Escape Awaits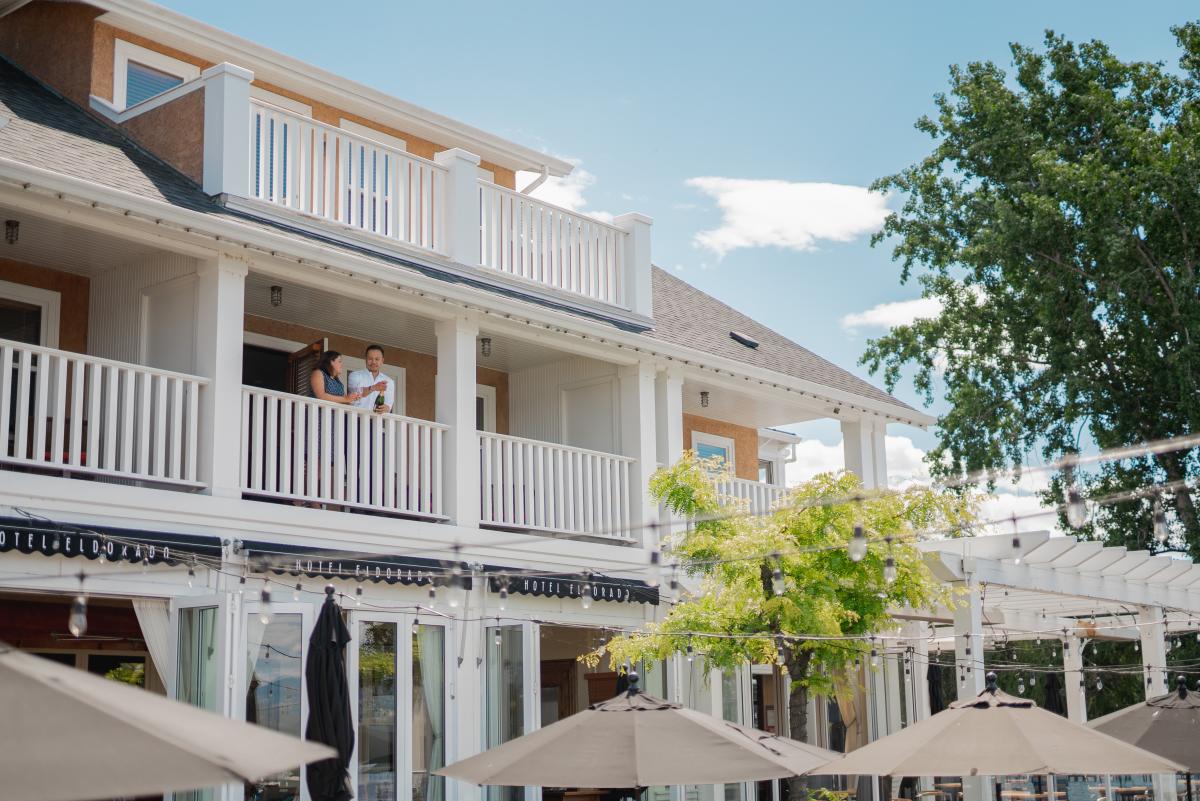 The moment you arrive at the Eldorado Resort you know you're in a special place. The perfect blend of old world charm and new world comfort awaits. Showcasing a collection of antiques and Okanagan memorabilia, each guest room has its own character and motif. Claw-footed tubs, vintage radios, lakeview balconies, and deluxe bathrooms are just the beginning. Enjoy the evening in the Eldorado's award-winning lakeside restaurant that takes advantage of the Okanagan's bounty of seasonal, organic products provided by local suppliers.

Saturday Morning: Explore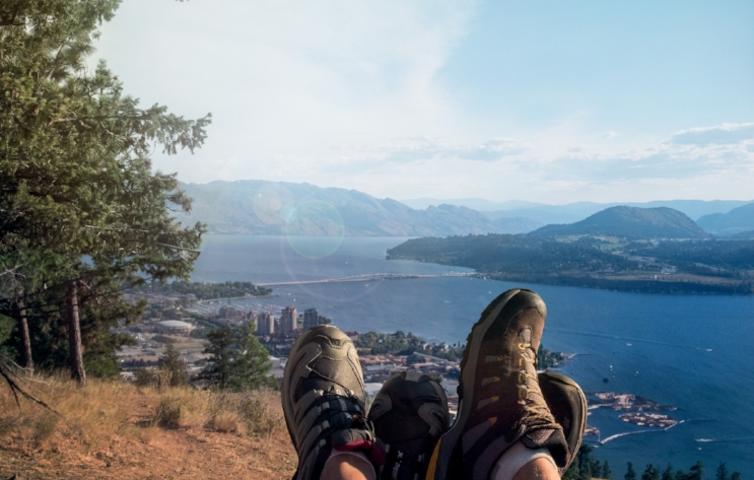 Knox Mountain Park
Awaken to the sweeping views of Okanagan Lake. After a leisurely breakfast, take in the abundance of flora and fauna on a long hike or enjoy the spring blossoms abundant in many of Kelowna's parks. A trip up Knox Mountain's Apex trail provides panoramic views of downtown Kelowna, West Kelowna, and Okanagan Lake. For more leisurely exploring, take a trip down Bernard Avenue, one of Kelowna's oldest streets. Pick up a cup of locally-roasted coffee and a sweet treat, then make your way towards Knowles Heritage Park, admiring the area's heritage homes along the way. During the spring and summer months, stop and smell the roses, literally. Vibrant rose bushes and flower gardens surround the entrance to the park.

Saturday Afternoon: Twilight Golf and Wine Night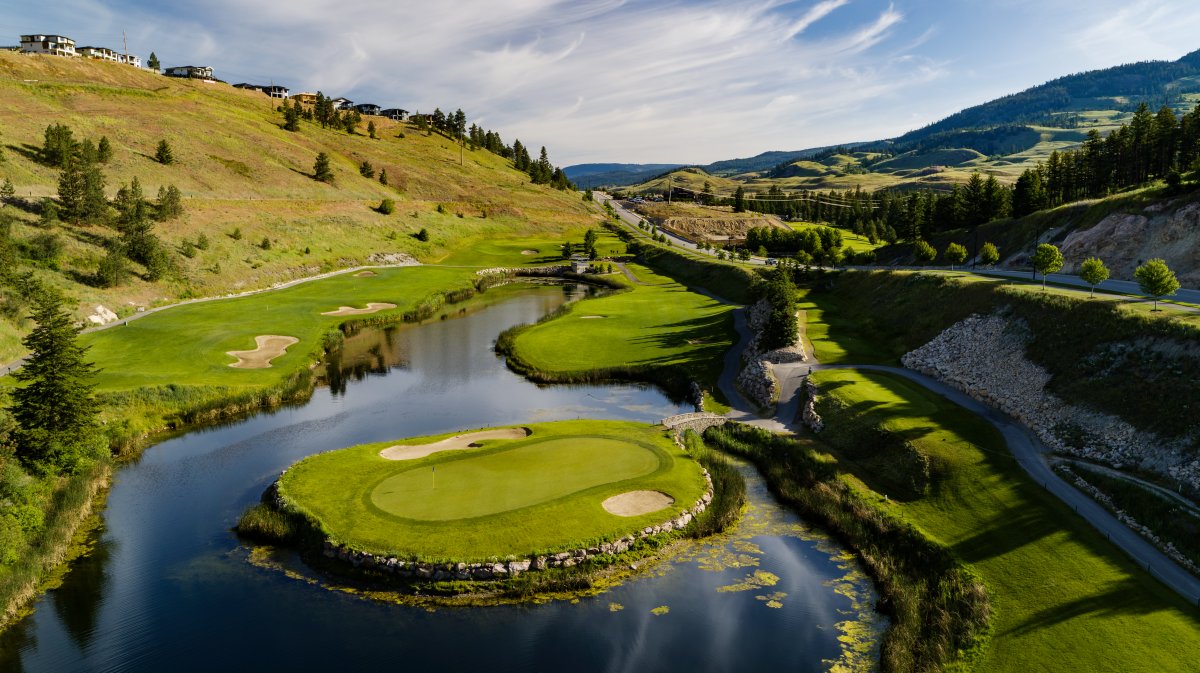 Black Mountain Golf Club. Photo by Shawn Talbot Photography.
After a morning spent surrounded by breathtaking vistas, the stunning scenery continues on the golf course. An afternoon round of golf can often be played alone or as a couple enjoying the warm Okanagan evening temperature. A leisurely 9-holes with a power cart lets you chat between shots, enjoy a glass of wine, and take in the views.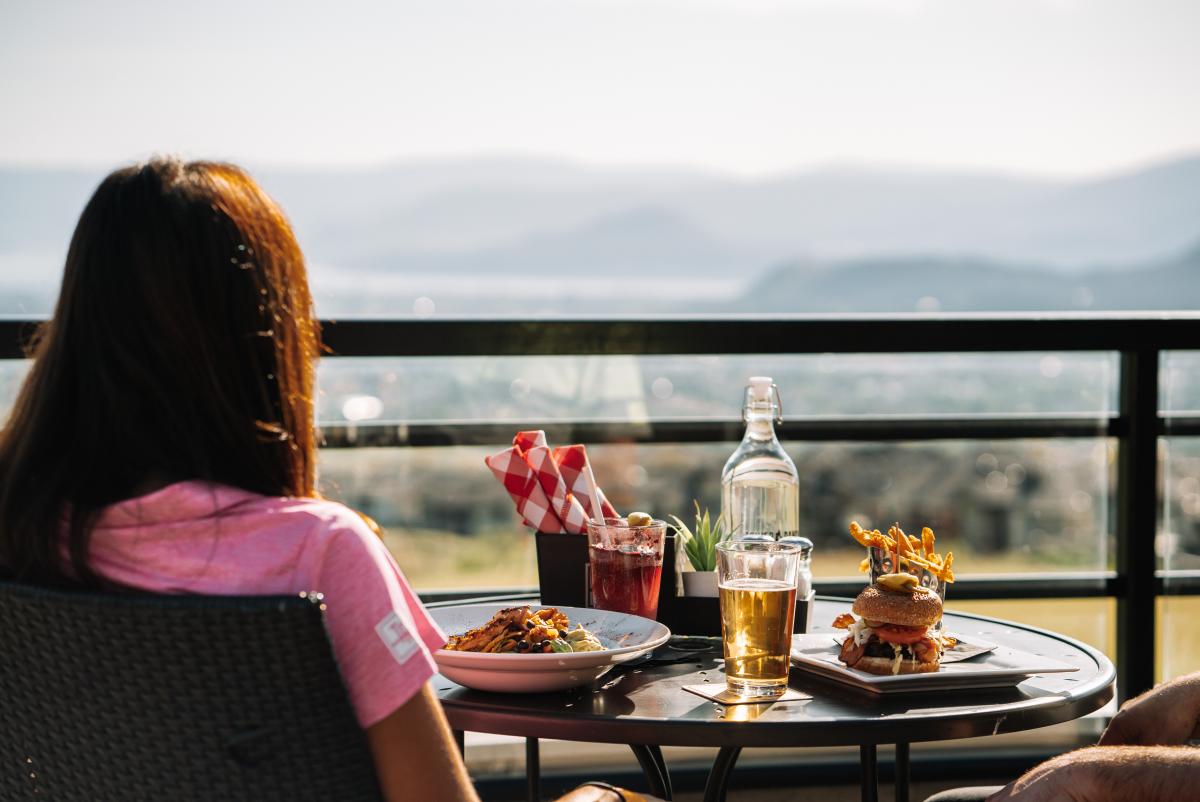 Tower Ranch Golf & Country Club's Carrington's Restaurant & Lounge. Photo by Nic Collar Film.
With friendly service and great food, the clubhouse offers the perfect end to your day. Enjoy craft beer from Kelowna's ale trail or savour top-quality local wines while you recap your day on the course. Okanagan-inspired menus are available from some of the region's best chefs and many golf courses also offer '9 and dine' evening options.

Sunday: Relax
Before heading home, relax your golf muscles and work out the kinks at one of Kelowna's spas. If active relaxation is more your speed, take in a yoga class or head back to the golf course and spend some time hitting putts on the practice green before enjoying a long lunch together at the clubhouse. The weekend spent in Kelowna will be time, and a getaway, you won't soon forget.
For golf package bookings and inspiration, connect with us online or call 1-800-930-4622.