Ten Tips for Enjoying Kelowna Responsibly
The Thompson Okanagan Region is the first certified Biosphere destination in North America. With this certification, many tourism businesses in Kelowna have made the commitment to become a Biosphere Committed entity and demonstrate their own pledge to incorporate sustainable practices within their business. Look for this designation when you #exploreKelowna to ensure you are supporting those businesses embracing environmental, economic and social responsibility.
Visit businesses that have made the commitment to the Biosphere Adhesion Program and embraced the United Nations 17 Sustainable Development Goals. Together you can ensure your visit to Kelowna and area has a reduced footprint on our community. Look for the Biosphere Icon next to the listings in this guide.
 
​Pack a refillable/reusable water bottle and coffee cup. Many restaurants, coffee shops, hotel lobbies, and even the Kelowna Visitor Centre have a water bottle filling station where you can get drinking water for free instead of purchasing bottled water. As well, packing your own coffee cups means you can take it with you when you are ready to start exploring.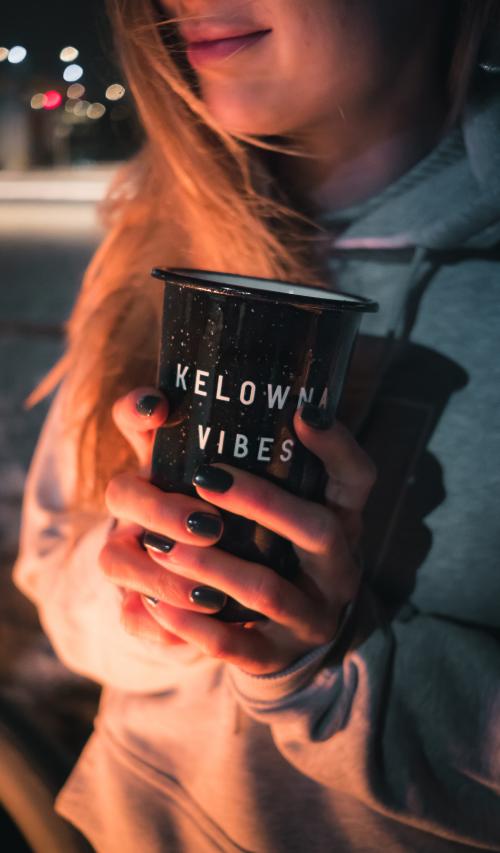 ​
Stop by the SncƏwips Heritage Museum or Okanagan Heritage Museum to learn more about Kelowna's Indigenous roots. The syilx/Okanagan people are the original custodians of the land. There is so much to learn about syilx/Okanagan culture, including how to care for the earth and for each other. 
 
Carry your gifts or souvenirs back home in a reusable shopping bag. There are so many cool designs, sizes, and fabrics to chose from, reusable bags might just become the next fashion statement. 
 
When you are ready to explore, incorporate some human power into your discovery of our community. Hike up to see the amazing views from Knox Mountain, rent a bike and cycle the Kettle Valley Railway or simply stroll the waterfront boardwalk on foot and really live like a local. 
 
Make the choice to go straw-free or bring your own metal straw with you. Many businesses have eliminated straws from their beverages or moved to a paper version. For a more enjoyable beverage, simply use your own. Many come with a small cleaner, so you need only rinse and brush in your hotel room so it's ready for your next refreshment.   
 
Whether enjoying the outdoors for a day or overnight ensure you "pack-it-in, pack-it-out and tread lightly." Please help keep our wilderness beautiful. Remove all items that you bring in and stick to marked trails and paths, so you don't disrupt the habitat and wildlife in the area.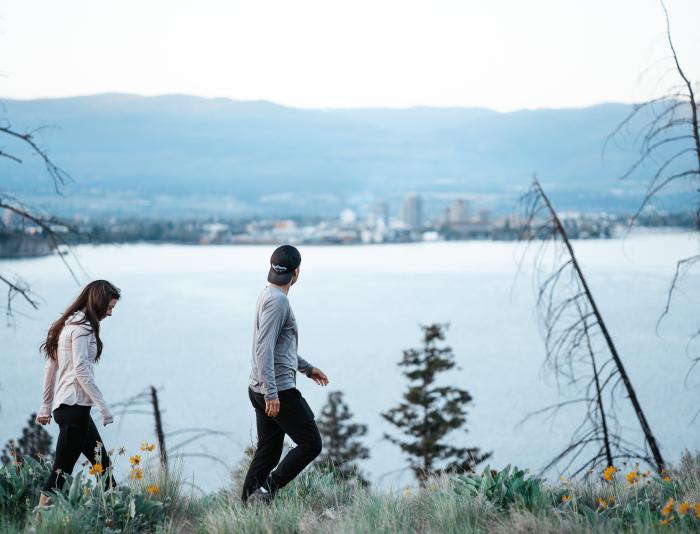 BC is an idle-free province. Take a nice deep breath of fresh air and remember to turn off your ignition whenever you are idling your vehicle so others can enjoy it, too!
 
Check out the Local Flavours program for more information on farms and locally-sourced food and drink. There is truly nothing like seeing fresh fruit and produce being harvested and then savouring it at a local winery, distillery, cidery or restaurant. 
 
Pass along your Visitors' Guide and any brochures for someone else to #exploreKelowna. Reduce, reuse, recycle whenever possible. 
The Kelowna Visitor Centre has a great selection of reusable items that you can purchase and use long after you return home, where you can share your Love for Kelowna!