September in Kelowna
While fall officially arrives towards the end of September, the month acts as an extra bit of summer for those living in or visiting Kelowna. With warm temperatures, it is easy to continue enjoying the best of Kelowna's outdoor playground, including its lakes, beaches and parks, hiking and biking trails, golf courses, and more.
Though the crowds lessen slightly from the peak summer months, September can still be quite busy, so it's always recommended to secure bookings or reservations in advance for any accommodations, activities, or attractions that are a must during your visit.
Read on to find out more about what you can discover, and what to expect, in and around Kelowna when visiting at this time of year.

Keep the Summer Fun Going
Kayaking on Kalamalka Lake. Photo by: Ken Hagen
After the peak summer months, Okanagan Lake is warm and ready to enjoy throughout the month of September. Lake activities and attractions are open seasonally, usually from May long weekend until Thanksgiving weekend in early October (depending on the weather), so September offers one of the last chances to take advantage of the warm weather and get out on the water. Be sure to also make the most of outdoor adventures off the water, like ziplining, ATVing, hiking, rock climbing, and more. 
The Labour Day long weekend is the last chance to enjoy Meet Me on Bernard, with activations and extended patios taking place along Bernard Avenue, which is pedestrian only for the summer. As you explore, watch for the augmented reality art installations and be sure to access the Meet Me on Bernard mobile pass to take part in a scavenger hunt and for exclusive discounts and offers. You can also stop by our mobile visitor centre trailer to snap some pics in the photo booth, get your hands on unique apparel, and ask our Community Specialists for recommendations of things to see and do.

Get Festival Ready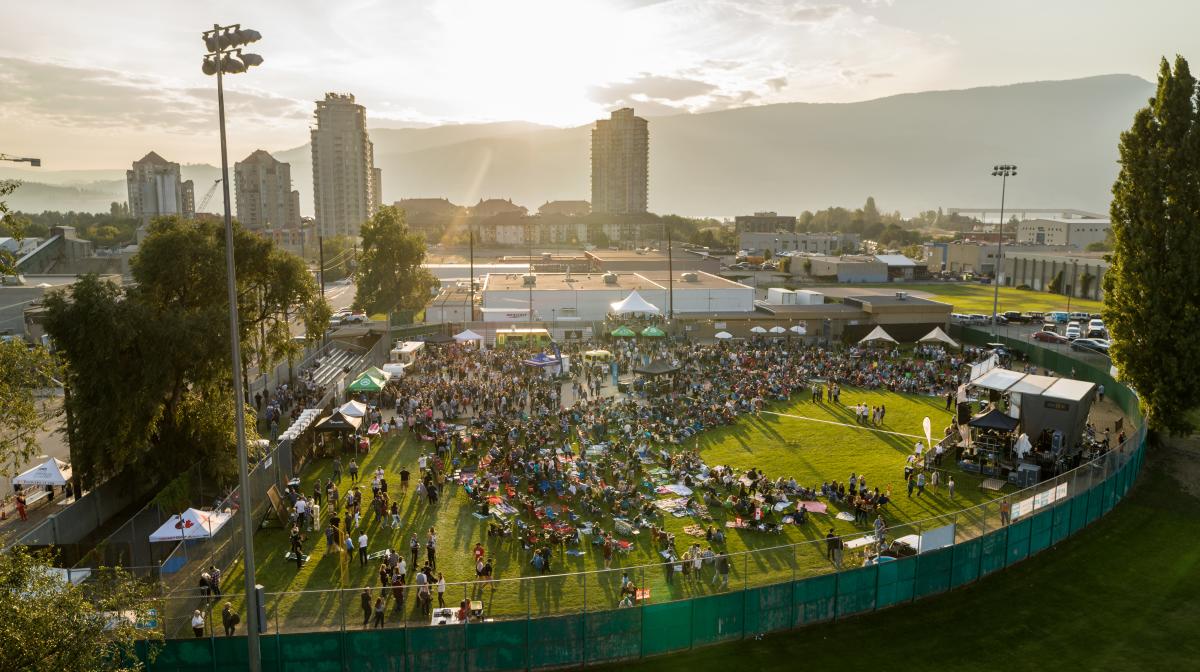 Denim on the Diamond. Photo by: Darren Hull & Denim on the Diamond
September in Kelowna offers up the best of summer and fall all rolled into one, with loads of festivals and major events to take in.
At the beginning of the month, music lovers can bask in the sunshine and celebrate the last days of summer at Denim on the Diamond, a two-day music festival featuring performances from well-known Canadian and American musicians and bands.
Food and drink lovers can also soak up the sun while tasting the best of Kelowna and BC at Okanagan Feast of Fields, which this year brings its three-hour gourmet harvest festival back to Wiseacre Farm Distillery. Those who want to explore some of the best brews and spirits from BC and around the world will want to get tickets for the Hopscotch Festival of Whisky, Beer, and Spirits, and for the first-ever Silver Star Beer & Cider Festival.
September is also a prime time for arts and culture fiends, with festivals and events happening throughout the month. The Kelowna International Fringe Festival is kicking things off, bringing seven days of diverse programming to Kelowna's Cultural District. Mid-month, visitors and locals alike can join in the celebration of South Asian culture through poetry, visual arts, and music at OKGN Mela. Opportunities to celebrate arts, culture, and heritage continue towards the end of the month thanks to Kelowna Culture Days, which aligns with Culture Days BC, coinciding with the official first day of fall and running for three weeks. Be sure to catch the performance art taking place throughout downtown Kelowna as part of the Roving Audience Experience on September 24.
For the golfers in the family, make sure to add the GolfBC Championship: PGA Tour Canada to your itinerary. The event takes place at Gallagher's Canyon Golf Course over the Labour Day long weekend—amateurs can even register to play as part of the Pro-Am on August 31.

Honour Indigenous History and Culture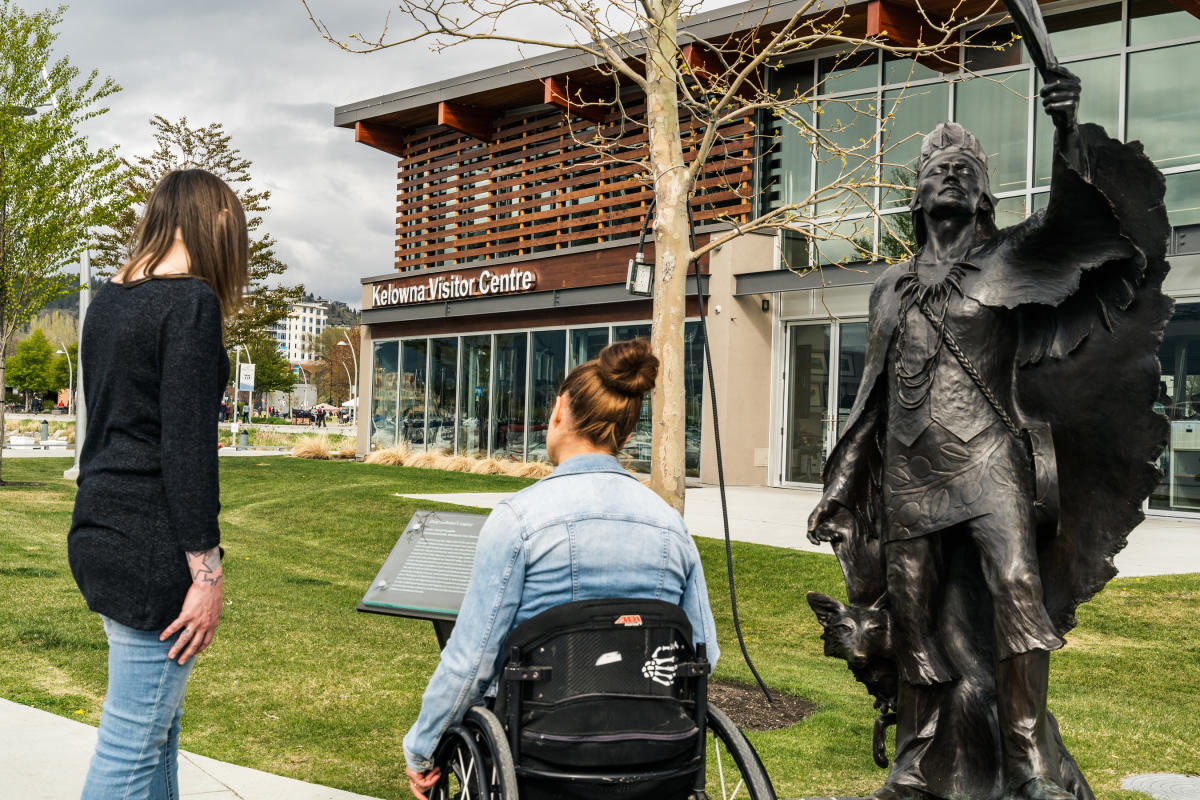 Chief Sw'kn'cut Sculpture at Kelowna Visitor Centre. Photo by: Ken Hagen 
National Day for Truth and Reconciliation is observed on September 30, offering visitors and residents an opportunity to honour residential school survivors and those who never made it home, along with their families and communities.
The day has also been recognized as Orange Shirt Day since 2013, honouring the story of Phyllis (Jack) Webstad and all the children harmed by the residential school system. Those looking to support the day and the 'Every Child Matters' movement are encouraged to wear official Orange Shirt Day merchandise. You can purchase 'Every Child Matters' shirts locally at Sncewips Museum and the Ki-Low-Na Friendship Society.
Here are a few local events taking place on September 30:
Throughout the month, and beyond, you can also:

Local Events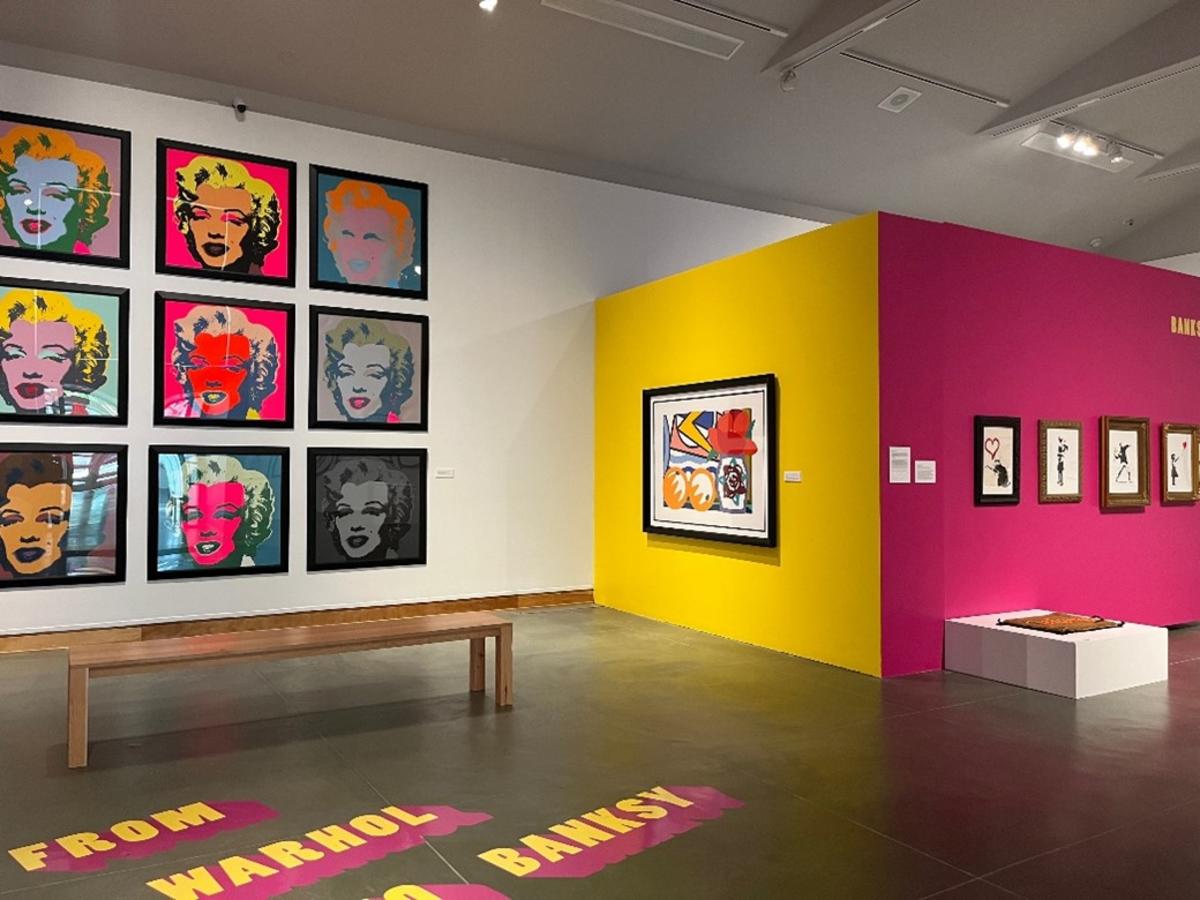 From Warhol to Banksy Exhibit at the Kelowna Art Gallery
Arts & Culture
Live Music
Food & Drink
For more events taking place in and around Kelowna, visit our Calendar of Events.

Weather
While the summer heat dies down a bit in September, the month is still quite warm and comfortable for partaking in all your favourite Kelowna outdoor activities. It is also one of the driest months of the year, with minimal precipitation or clouds. Over the course of the month, temperatures reach an average high of 22°C / 71°F and an average low of 6°C / 43°F, though it's often warmer than this during the first couple of weeks of the month. It can cool down in the evenings, especially towards the end of the month, so you may want to pack layers to stay warm.

Helpful Planning Resources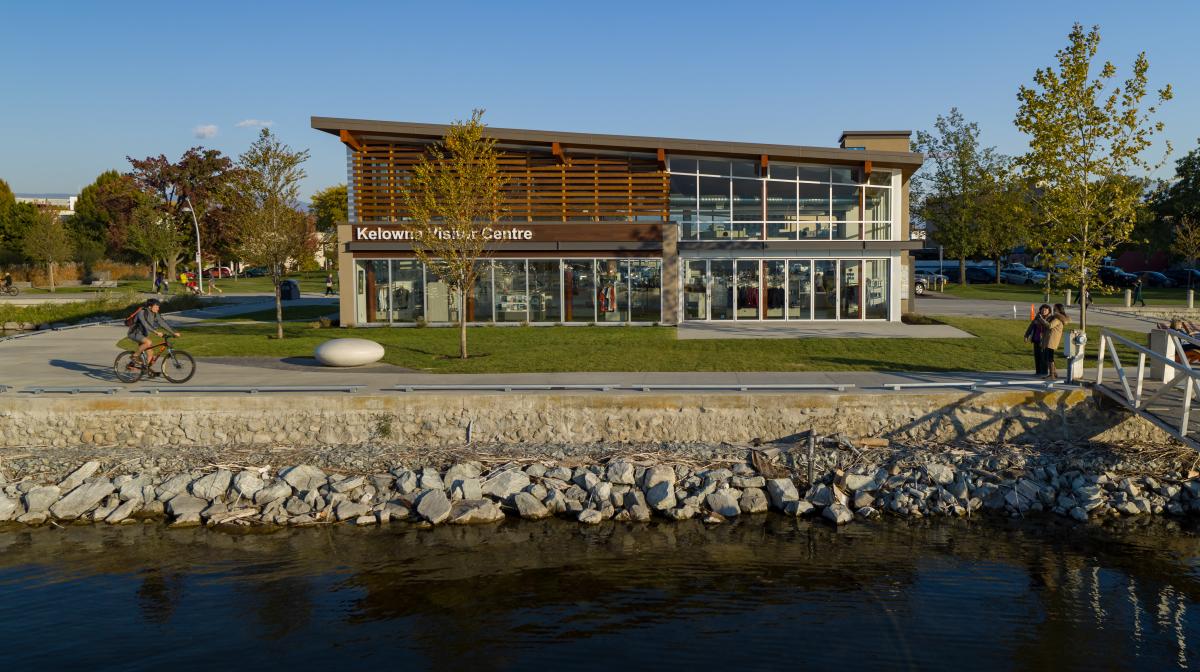 Photo by: Shawn Talbot Photography
Plan a purposeful and rewarding trip to Kelowna by using the resources available on our website:
Have more questions about your trip to Kelowna? Connect with our team at the Kelowna Visitor Centre.
Be sure to follow us on TikTok, Instagram, and Facebook for more inspiration and share your adventures using #exploreKelowna.