October in Kelowna
While the first official day of fall arrives in late September, October is when the season kicks into high gear. The air is fresh and crisp, trees start changing colour, and wine grapes are ready to be harvested. Read on to find out more about what you can discover and what to expect in and around Kelowna when visiting at this time of year.

Celebrate all Things Fall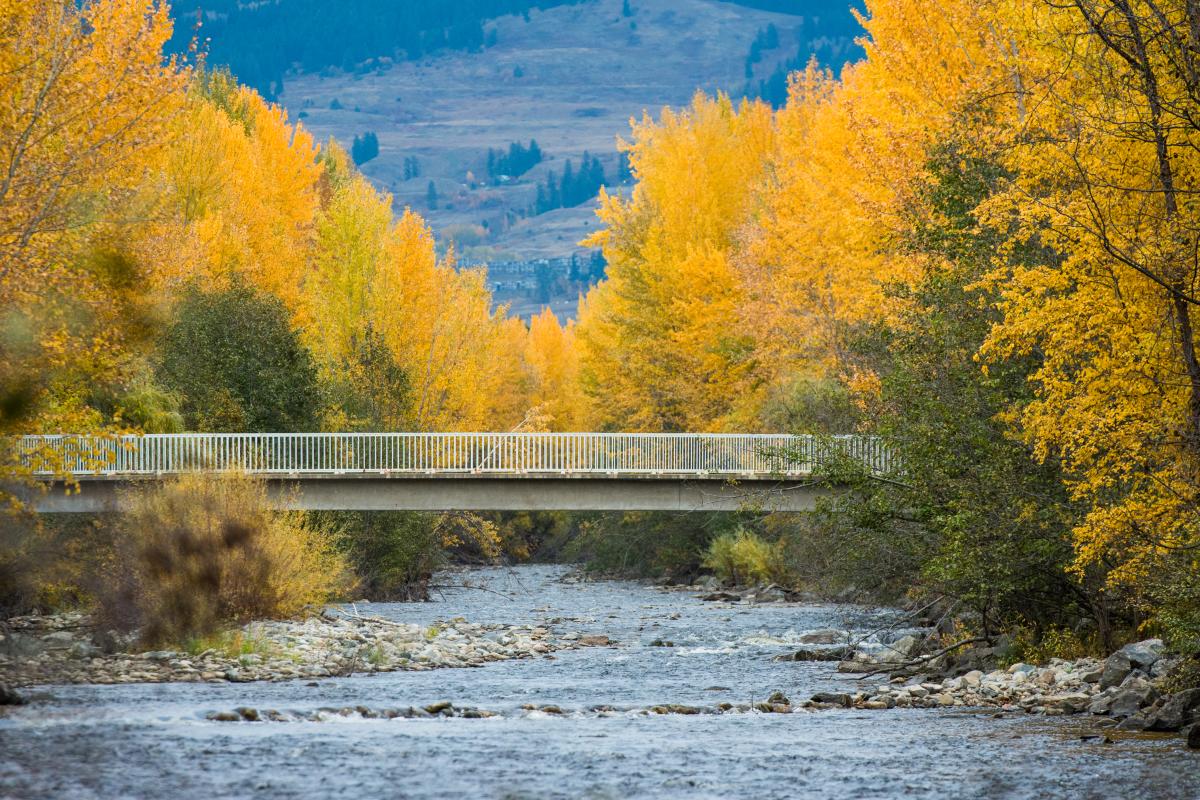 Mission Creek Regional Park. Photo by: ©RDCO & Michael Hintringer
Many Kelowna activities can only be enjoyed during the fall. In September and early October, you can get a firsthand look at the Kokanee salmon swimming upstream to spawn—visit Hardy Falls Regional Park and Mission Creek Regional Park to see the salmon in action and to find out more about their journey with Regional Parks' Let's Examine Salmon nature program. As a bonus, the trees will be changing colours, making it an even more fall-esque experience.
To take in more of the changing colours, set out to discover the larch trees throughout the region—from mid- to late-October, they can't be missed as they turn a bright gold hue. Find out more about where you can discover the golden larches here.
From September through November, head to Gellatly Nut Farm Regional Park to delight in chestnuts, hazelnuts, walnuts, and more grown in the working orchard. Or take a trip to Davison Orchards for their Family Pumpkin Festival, where you can hop on a tractor for a tour of the pumpkin patch. Local farms and markets will have an array of fresh, seasonal produce, including gourds of all shapes and sizes. You'll also find several corn mazes in and around Kelowna—the Kelowna Corn Maze, McMillan Farms (which also has a pumpkin patch), and Kelowna Fruit n Veggies are three spots to check out.

Savour Seasonal Eats and Sips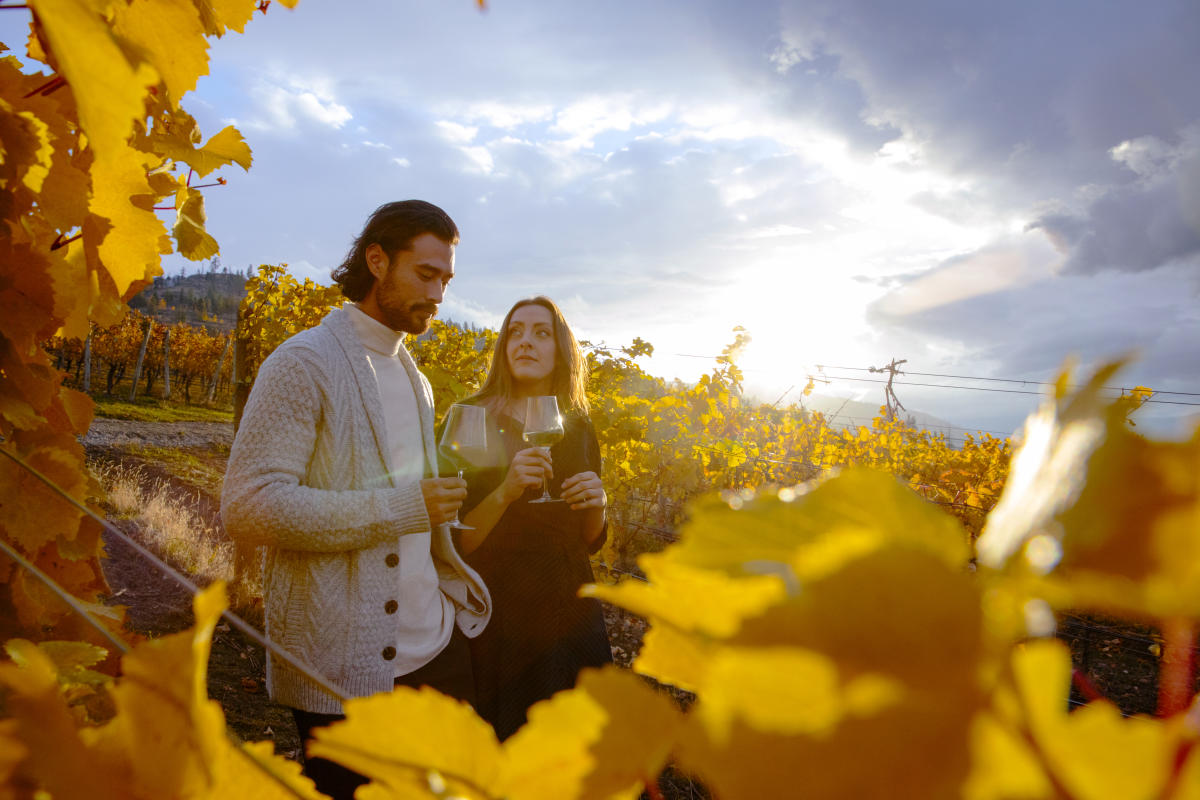 Photo by: Darren Hull
Cozy spaces and comfort foods go hand in hand during the fall, and neither is in short supply in Kelowna. Many area restaurants will offer themed fall menus throughout the month and at Thanksgiving, showcasing the freshest local produce alongside newly released red wines and hearty stouts.
For beer lovers, the second annual Kelowna Beer Week kicks off on September 29 and runs through the first week of October. A launch party for the week is set for September 29 at Red Bird Brewing—visit the Central Okanagan Brewers Association website for details on this and other events as they are announced.  
October is also BC Wine Harvest Month, as grapes are ready to be harvested from the vines so that the wine-making process can get underway. Wine lovers can celebrate the season by visiting their favourite wineries on a guided tour or by attending fall 2023 events, including:

Discover Kelowna's Ghoulish Side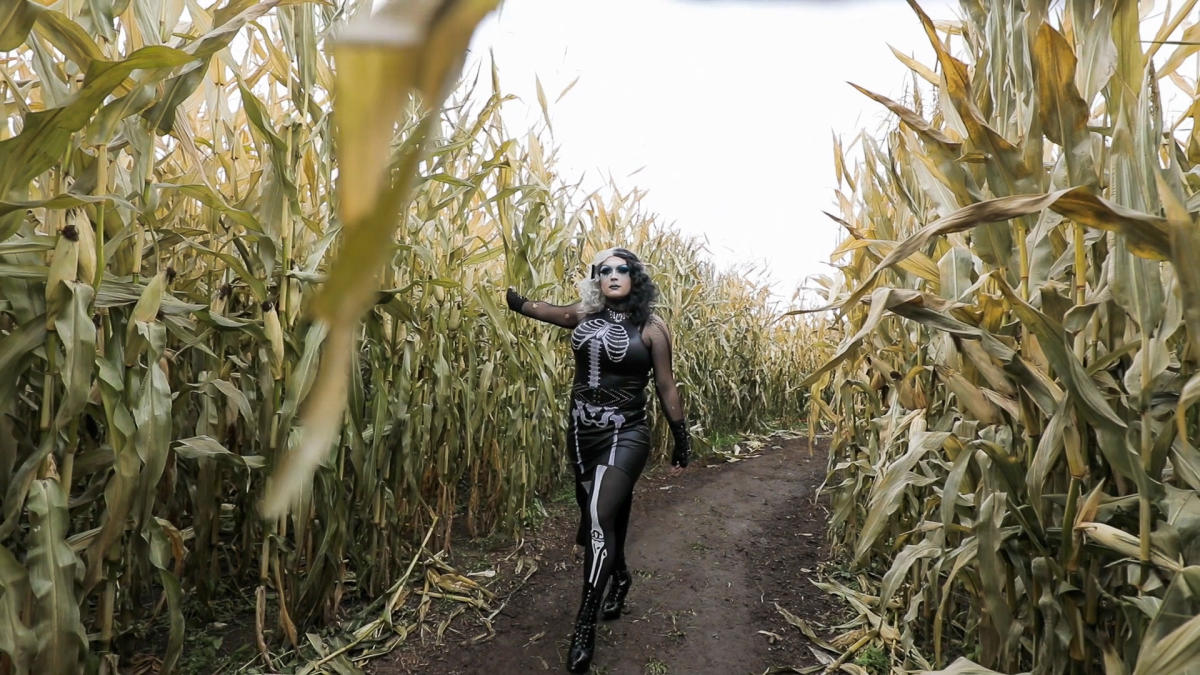 In October, Kelowna offers spooktacular experiences for Halloween lovers of all ages. You'll find fun for all ages at Don-O-Ray Farm Adventure's family-friendly Haunted Farm, which runs throughout the month, and at the Family Monster Bash at the Capital News Centre on October 29. The Westbank Museum will also be hosting its 3rd annual Haunted House from October 23 to 31. 
Caravan Farm Theatre's all-ages Walk of Terror Spectacular returns on October 28, taking guests through the fields and forests at the farm where they will be thrilled and terrified in equal measure by performers including Kelowna's circus ensemble, Kinshara, and Calgary funk-band, Freak Motif. Leading up to the Walk of Terror, they will also be presenting LABYRINTH, an eerie hour-long immersive event running from October 10 to 27 (not suitable for young children).

Local Events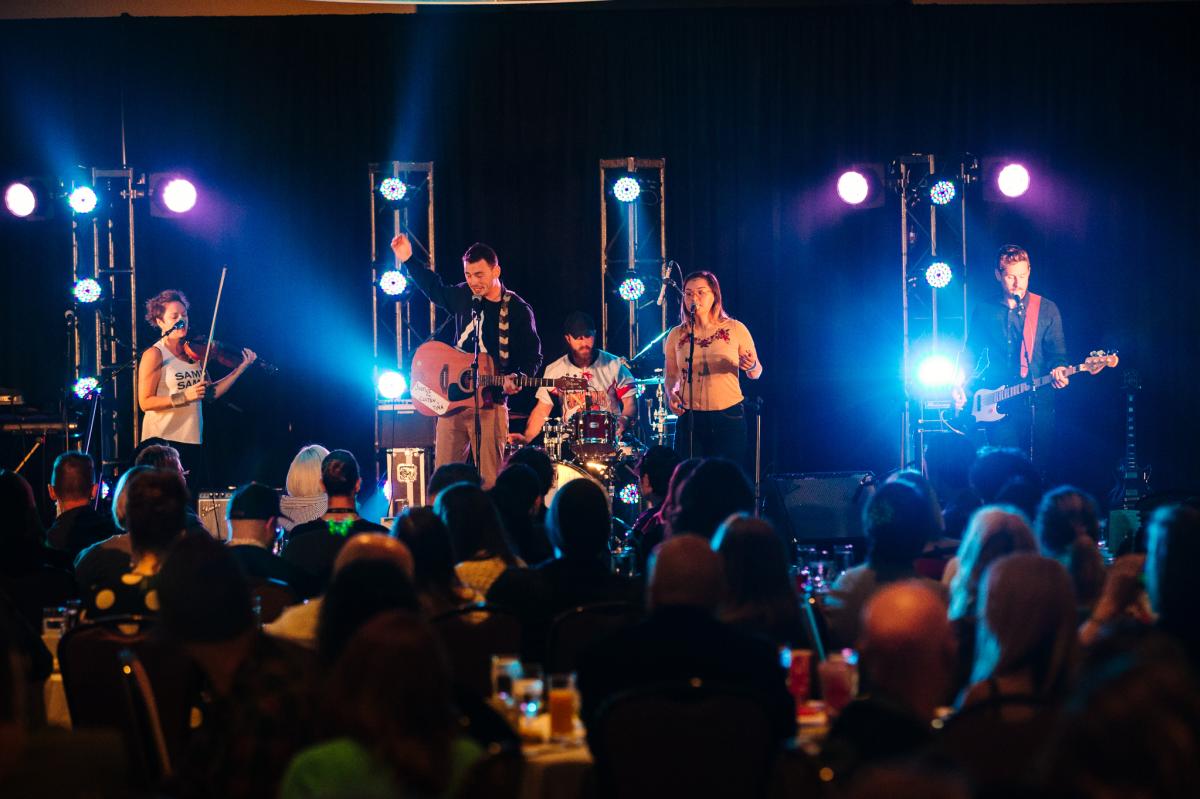 Photo by: BreakOut West & Matt Lucas
Festivals
Music lovers will be keen to visit in October, as Denim on the Diamond returns for its final run on October 6 and 7, followed by the return of BreakOut West to Kelowna mid-month with its 3-day music festival kicking off Thursday, October 12.
The annual Culture Days celebration promotes arts and culture in communities across Canada, with free events between September 22 and October 15.
The first Tacos & Tequila Festival is set to take place on October 28—stay tuned to Instagram to buy tickets when they go on sale in September. 
Concerts
Live Comedy, Theatre, and Dance
French Canadian Drag Queen, Rita Baga—runner-up on Canada's Drag Race and Canada's Drag Race: Canada vs. the World as well as the host and head judge on Drag Race Belgium—will take the stage at the Rotary Centre for the Arts on October 14, performing as part of Le Drag Show, presented by the Centre Culturel Francophone de l'Okanagan and Espaces francophones as part of Nuit Blanche Kelowna.
Poetry, dance, drag, and circus will come together for The Poetry Burlesque on October 20 at the Rotary Centre for the Arts. 
Get ready for a night of laughs with Alex McKenzie's Hungry for Laughs Comedy Tour, happening October 21 at the Kelowna Community Theatre. 
For more events in and around Kelowna, visit our online Calendar of Events.

Weather
Things start to cool down through the month of October, though in some years it remains quite warm through until Thanksgiving weekend. Things remain fairly dry, though you may start to see rain towards the end of the month, with cloudy days becoming more regular as the month progresses. October is sweater weather, with temperatures reaching an average high of 13°C / 56°F and an average low of 1°C / 34°F. Pack lots of layers and a decent jacket, and keep in mind that temperatures will be cooler near the lake and at higher elevations, so prepare accordingly if you're exploring outdoors.

Helpful Planning Resources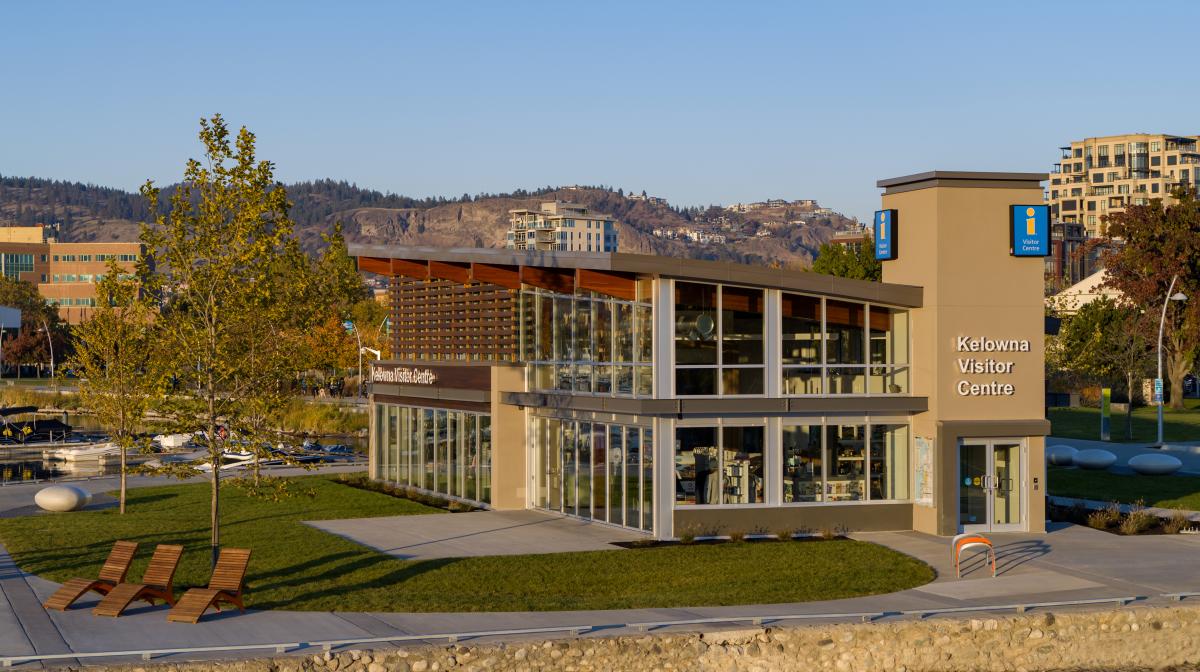 Photo by: Shawn Talbot Photography
Plan a purposeful and rewarding trip to Kelowna by using the resources available on our website:
Have more questions about your trip to Kelowna? Connect with our team at the Kelowna Visitor Centre.
Be sure to follow us on TikTok, Instagram, and Facebook for more inspiration and share your adventures using #exploreKelowna.