November in Kelowna
Similar to March, November is a bit of a transition month, with ski hills opening and the transition to winter fun and the holiday season slowly beginning towards the end of the month. Read on to find out more about what you can discover, and what to expect, in and around Kelowna when visiting at this time of year.

Explore Kelowna's Local Coffee Scene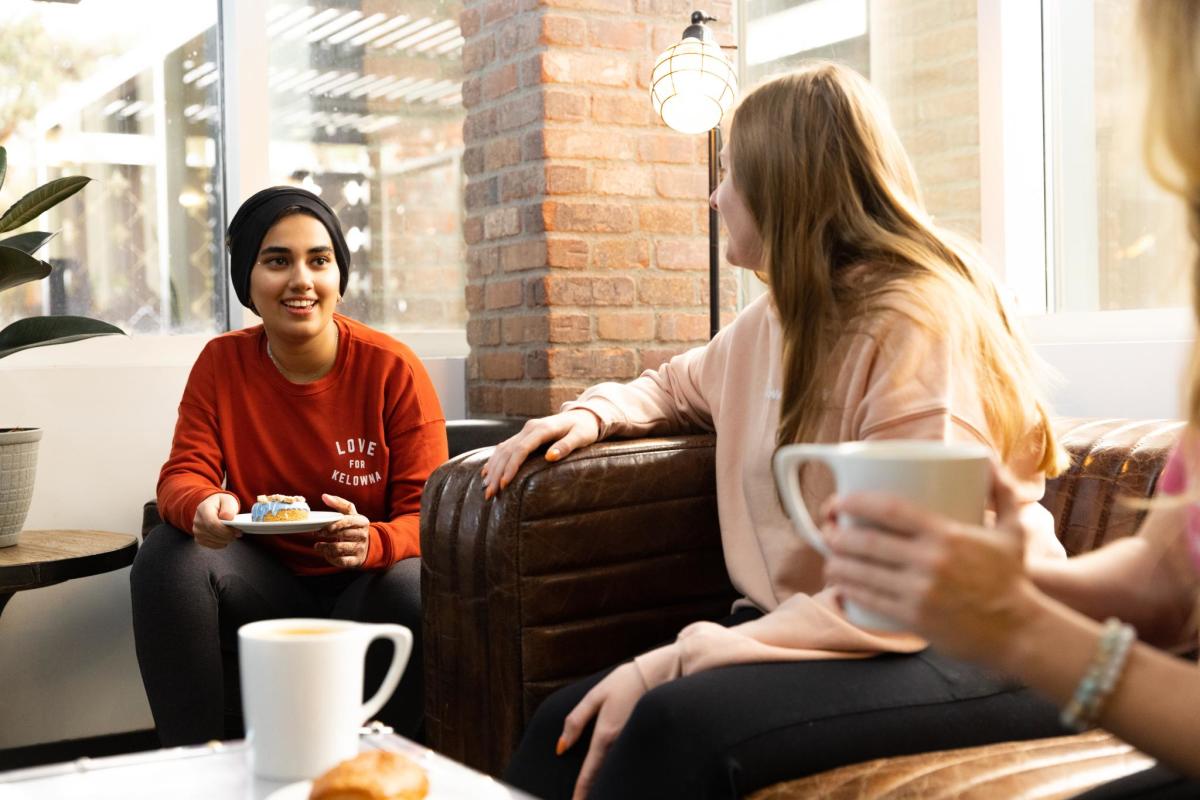 Third Space Cafe (Credit: Studio Iverson)
As the weather cools down, what better way to warm up than to explore all of the local coffee shops in and around Kelowna? There are numerous independent shops serving classics and seasonal favourites (PSL, anyone?!). Several of Kelowna's coffee shops roast their own beans—Bean Scene Coffeeworks, Bright Jenny Coffee, and EuroBean are a few. Many of the local shops—Bliss Bakery & Bistro, Sprout Bread, and Bread Co. for instance—all have delectable treats to satisfy your sweet tooth, too. 
Find out more about Kelowna's coffee shops through our blog.

Immerse Yourself in Arts and Culture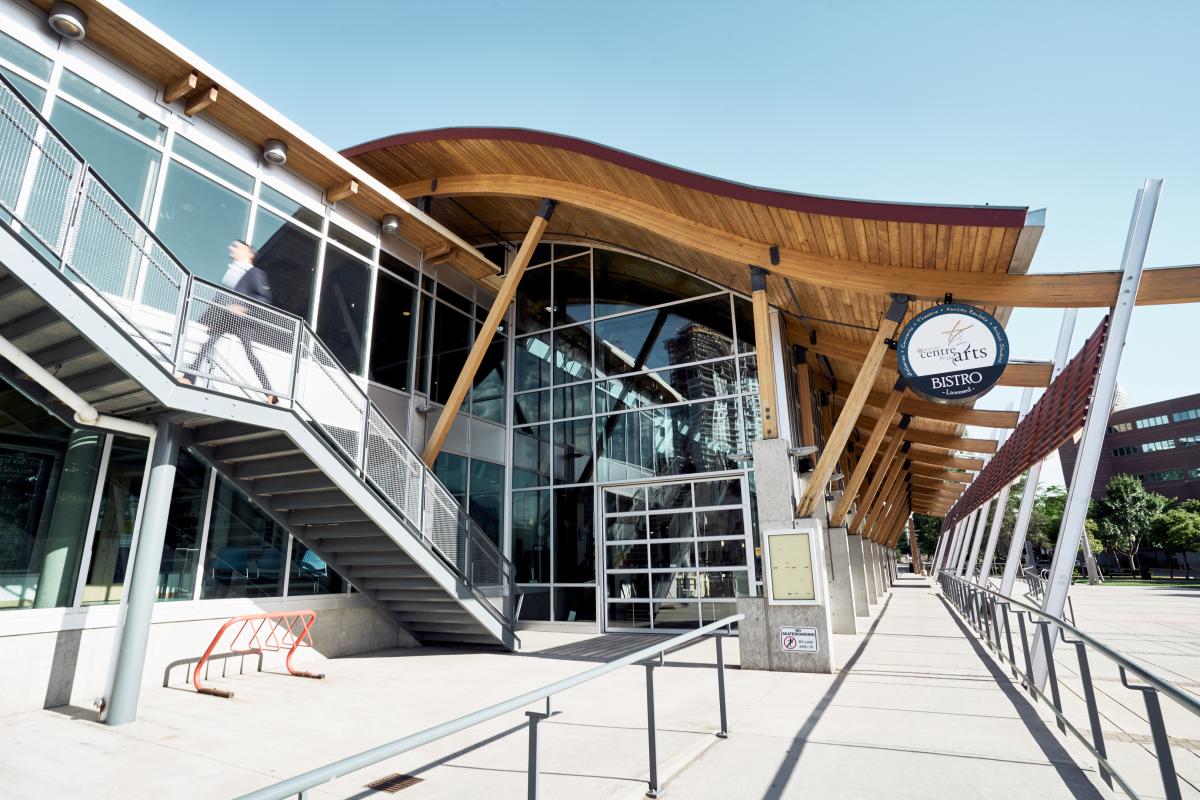 Rotary Centre for the Arts
Fall is a wonderful time to explore Kelowna's arts and culture offerings, particularly on cool, wet days since most options are indoors. In downtown Kelowna, you'll find several galleries, performing arts groups and theatres, and museums all within a short walk of each other.
To kick off November 2022, Ballet Kelowna will present its mixed program, Aspirations, at the Kelowna Community Theatre—the program will include taqəš, telling a traditional Indigenous story through dance thanks to choreographer Cameron Fraser-Monroe's classical ballet training, knowledge of traditional Indigenous dances, and experience as a contemporary dancer.
Local theatre company, The Virago Collective, will be presenting Eurydice, a contemporary take on the classic myth of Orpheus, at the Rotary Centre for the Arts, while the Okanagan Symphony Orchestra will take the stage at the Kelowna Community Theatre for their performance, Bird's Eye View, with music inspired by avian melodies.
The Okanagan Heritage Museum is also offering a variety of programming through the month including Los Tours Del Museo, allowing Spanish-speaking travellers to learn about the history of the Okanagan. Este tour es conducido por María García en español y es una excelente oportunidad para que tanto locales como turistas de habla hispana, se introduzcan en la historia de la región.
Explore more of Kelowna's arts and culture offerings.

Kick off the Holiday Season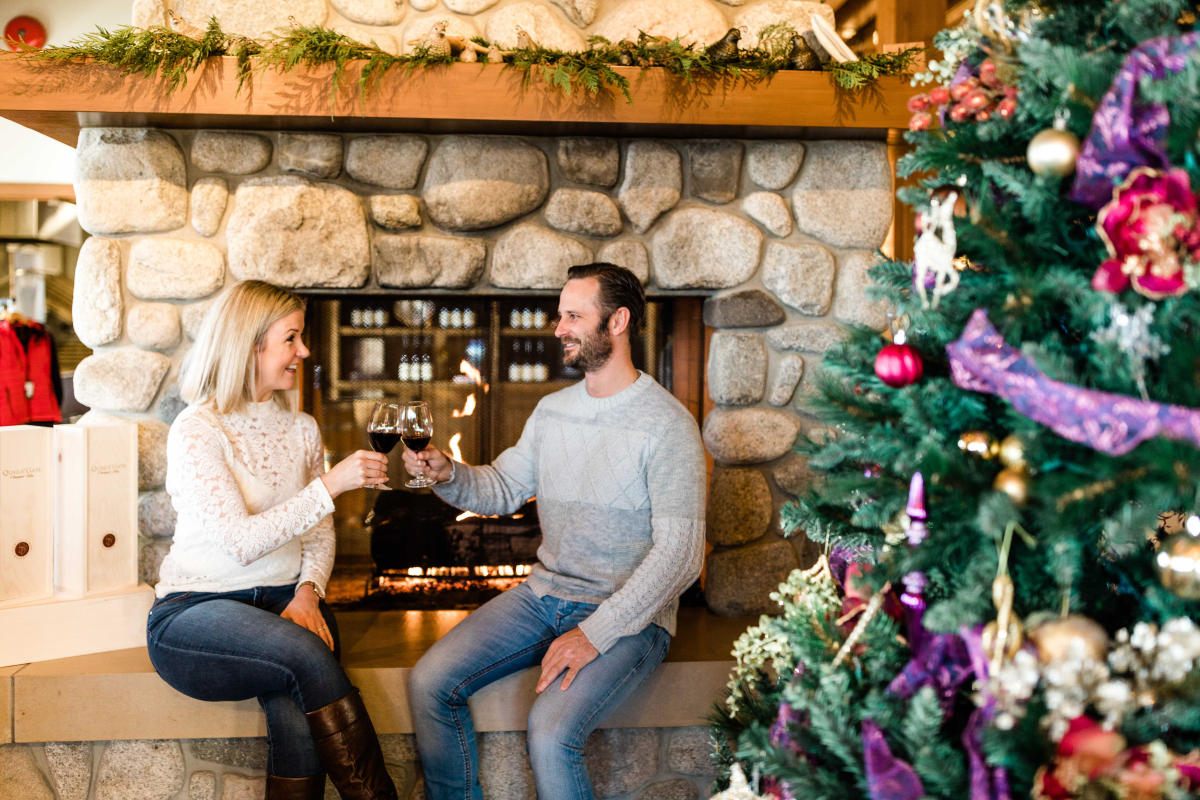 Quails' Gate Estate Winery (Credit: Wines of British Columbia)
November is the unofficial start to the holiday season and Kelowna definitely gets into the season's spirit! Families can make their way to Centennial Park on November 27 to say hello to Jolly Ol' Saint Nick at the annual Rutland Winter Light Up, complete with local vendors, live entertainment, and the lighting of the giant tree.
The Okanagan Symphony Orchestra will be led by John Denver's internationally acclaimed composer/conductor/arranger, Lee Holdridge, when A Rocky Mountain High Christmas returns to the Kelowna Community Theatre on November 24 and 25. The live entertainment continues as Kelowna Actors' Studio presents A Christmas Carol: The Musical, which kicks off at the end of November and runs through mid-December. 
Holiday markets also kick off in November, with an array of local vendors offering unique items that will make the perfect gift for loved ones (or yourself!). 

Local Events
Remembrance Day
Sporting Events
Hockey's fiercest rivals are facing off in Kelowna on November 15, as Canada's National Women's Hockey team competes against the U.S. Women's National Team in the Rivalry Series. Tickets are available through the Prospera Place website.

Cheer on the Kelowna Rockets during one of their November home games, which are taking place throughout the month. Visit our calendar of events for more info.  
Live Music and Comedy
Canadian rock icon and Grammy winner, Bryan Adams, will perform at Prospera Place in Kelowna on November 11 as part of his coast-to-coast tour, So Happy it Hurts.
The following week, the Kelowna Community Theatre will be full of laughs as Jeremy Hotz takes the stage for his The Marquis de Sad Tour. 

Weather
The weather continues to cool in November, which is often one of the rainiest months of the year—this precipitation accumulates as snow in the hills and mountains surrounding the city. Average temperatures for the month are 6°C / 42°F on the high end and -2°C / 27°F on the low end, so you'll want to make sure you have warm layers to adjust based on the day. Remember that temperatures will be cooler near the lake and at higher elevations, so prepare accordingly if you're going to be exploring outdoors. There will be a fair number of cloudy days throughout the month, but this simply means you get to enjoy a different perspective of the stunning views Kelowna is so well known for. You can monitor current conditions through the live webcam at the Kelowna Visitor Centre. 

Helpful Planning Resources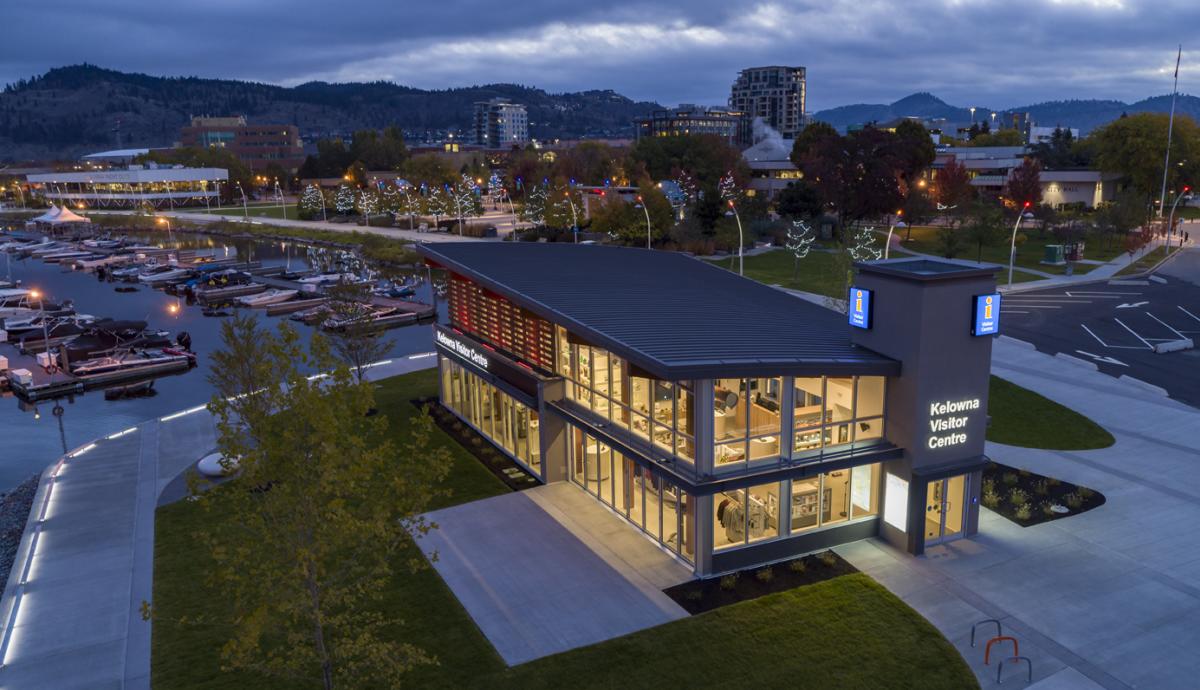 Shawn Talbot Photography
Plan a purposeful and rewarding trip to Kelowna by using the resources available on our website:
Have more questions about your trip to Kelowna? Connect with our team at the Kelowna Visitor Centre.
Be sure to follow us on TikTok, Instagram, and Facebook for more inspiration and share your adventures using #exploreKelowna.