November in Kelowna
Similar to March, November is a bit of a transition month, with ski hills opening and the transition to winter fun and the holiday season slowly beginning towards the end of the month. Read on to find out more about what you can discover and what to expect in and around Kelowna when visiting at this time of year.

Explore Kelowna's Local Coffee Scene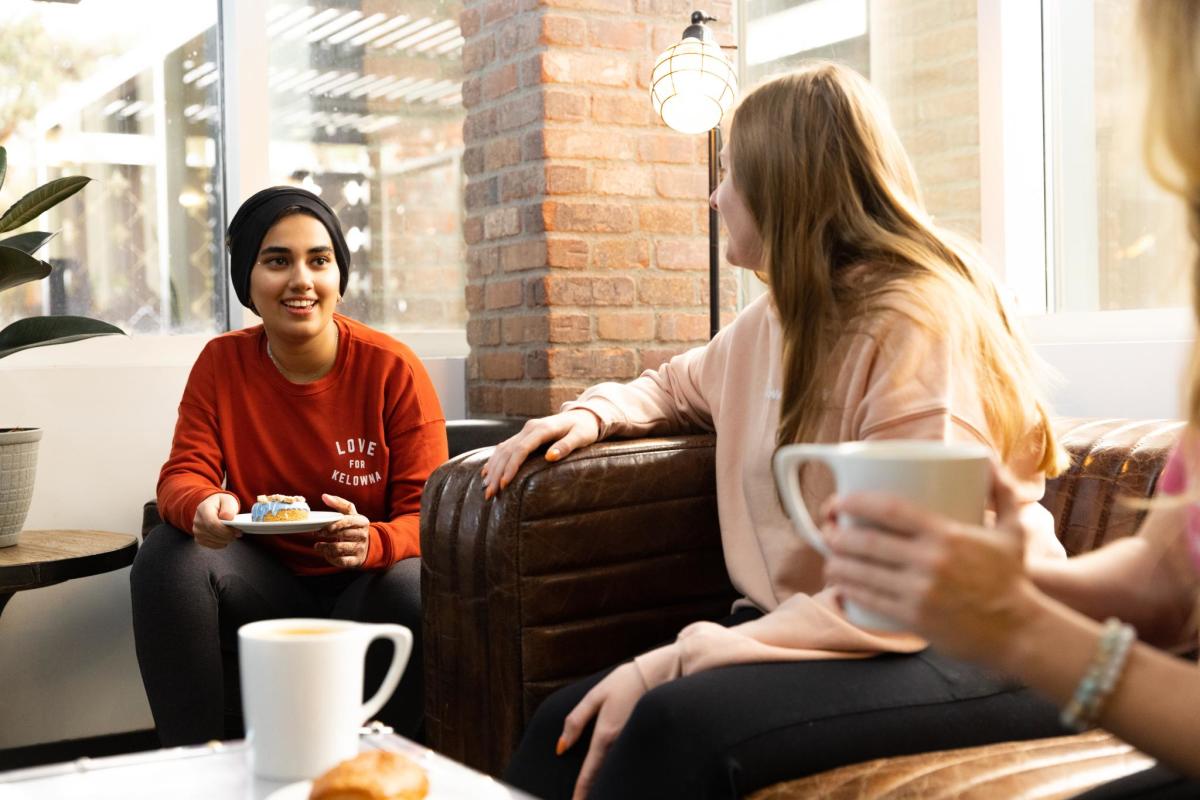 Third Space Cafe (Credit: Studio Iverson)
As the weather cools down, what better way to warm up than to explore all of the local coffee shops in and around Kelowna? There are numerous independent shops serving classics and seasonal favourites (PSL, anyone?!). Several of Kelowna's coffee shops roast their own beans—Bean Scene Coffeeworks, Bright Jenny Coffee, and EuroBean are a few. Many of the local shops—Bliss Bakery & Bistro, Sprout Bread, and Bread Co., for instance—all have delectable treats to satisfy your sweet tooth, too. 
Find out more about Kelowna's coffee shops through our blog.

Immerse Yourself in Arts and Culture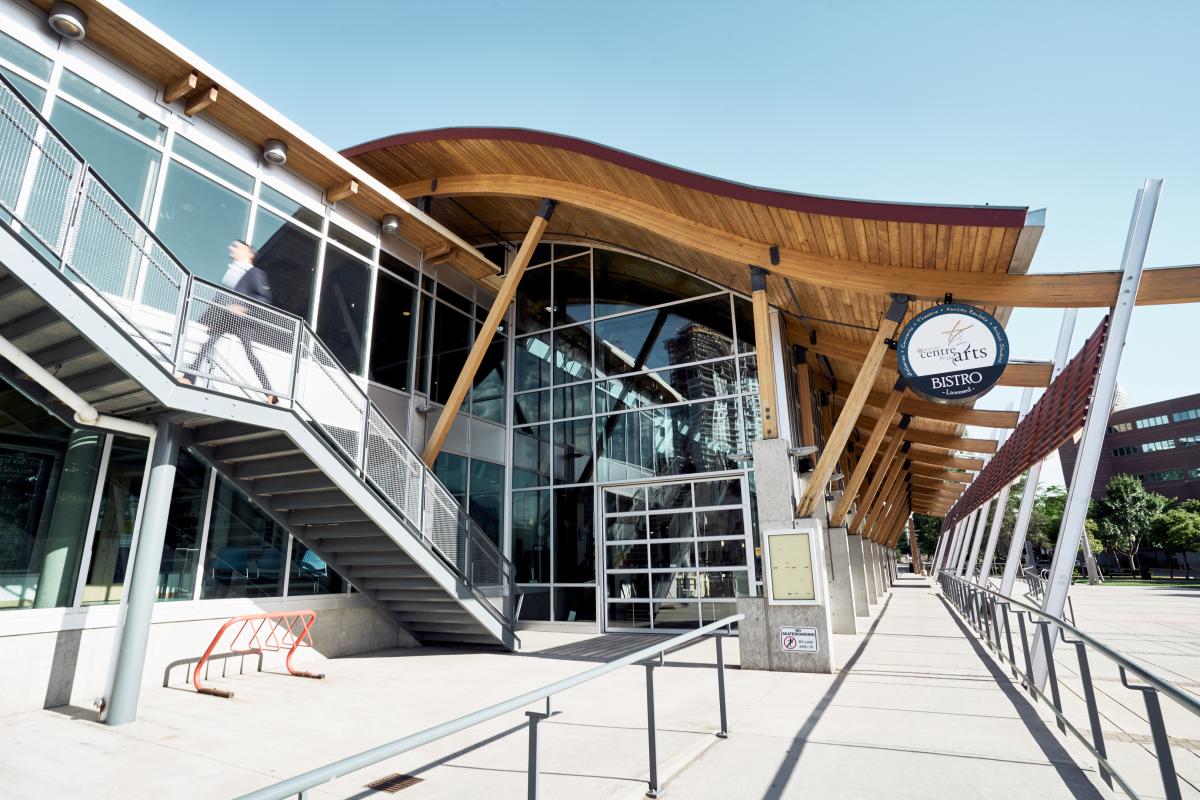 Rotary Centre for the Arts
Fall is a wonderful time to explore Kelowna's arts and culture offerings, particularly on cool, wet days since most options are indoors. In downtown Kelowna, you'll find several galleries, performing arts groups and theatres, and museums, all within a short walk of each other.
To kick off its 2023/24 season, Ballet Kelowna will present its mixed program, Rising Action, at the Kelowna Community Theatre on November 3 and 4—the program will include "Kirsten Wicklund's exhilarating The Forever Part, Simone Orlando's soulful Studies of Cash, a tribute to country legend Johnny Cash, and the world premiere of Jake Poloz's cathartic The Royal We."
At the end of the month, Kelowna Actors' Studio will close out its 2023 season with the family favourite, Wizard of Oz, bringing the classic songs that audience members know and love to the musical theatre stage from November 29 to December 17, while the Okanagan Symphony Orchestra will host a few shows throughout the month at venues in and around Kelowna as part of its 2023/24 season.
Explore more of Kelowna's arts and culture offerings.

Kick off the Holiday Season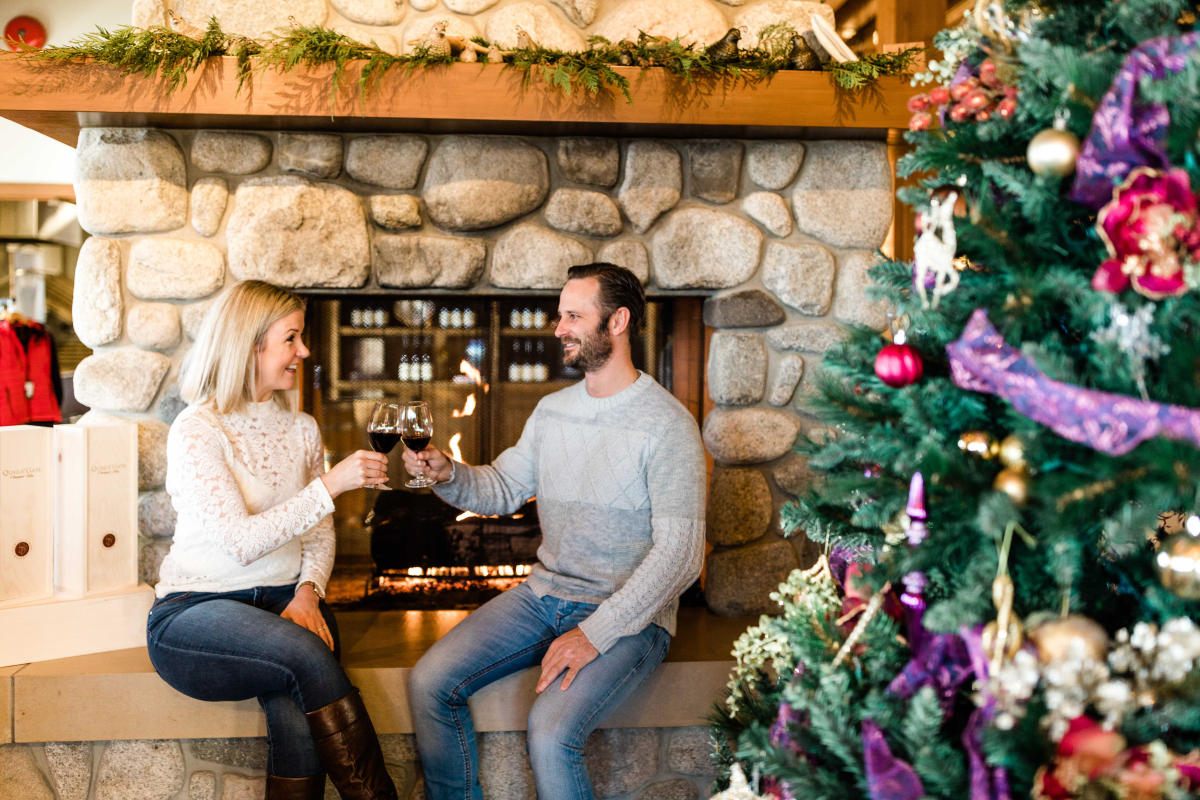 Quails' Gate Estate Winery (Credit: Wines of British Columbia)
November is the unofficial start to the holiday season and Kelowna definitely gets into the season's spirit! Families can make their way to Centennial Park on November 25 to say hello to Jolly Ol' Saint Nick at the annual Rutland Winter Light Up, complete with local vendors, live entertainment, and the lighting of the giant tree.
Holiday markets also kick off in November, with an array of local vendors offering unique items that will make the perfect gift for loved ones (or yourself!)—stay tuned to our online events calendar for more details as markets are announced.

Local Events
Remembrance Day
Sporting Events
Live Music and Comedy

Weather
The weather continues to cool in November, which is often one of the rainiest months of the year—this precipitation accumulates as snow in the hills and mountains surrounding the city. Average temperatures for the month are 6°C / 42°F on the high end and -2°C / 27°F on the low end, so you'll want to make sure you have warm layers to adjust based on the day. Remember that temperatures will be cooler near the lake and at higher elevations, so prepare accordingly if you're exploring outdoors. There will be a fair number of cloudy days throughout the month, but this means you get to enjoy a different perspective of the stunning views Kelowna is so well known for. You can monitor current conditions through the live webcam at the Kelowna Visitor Centre. 

Helpful Planning Resources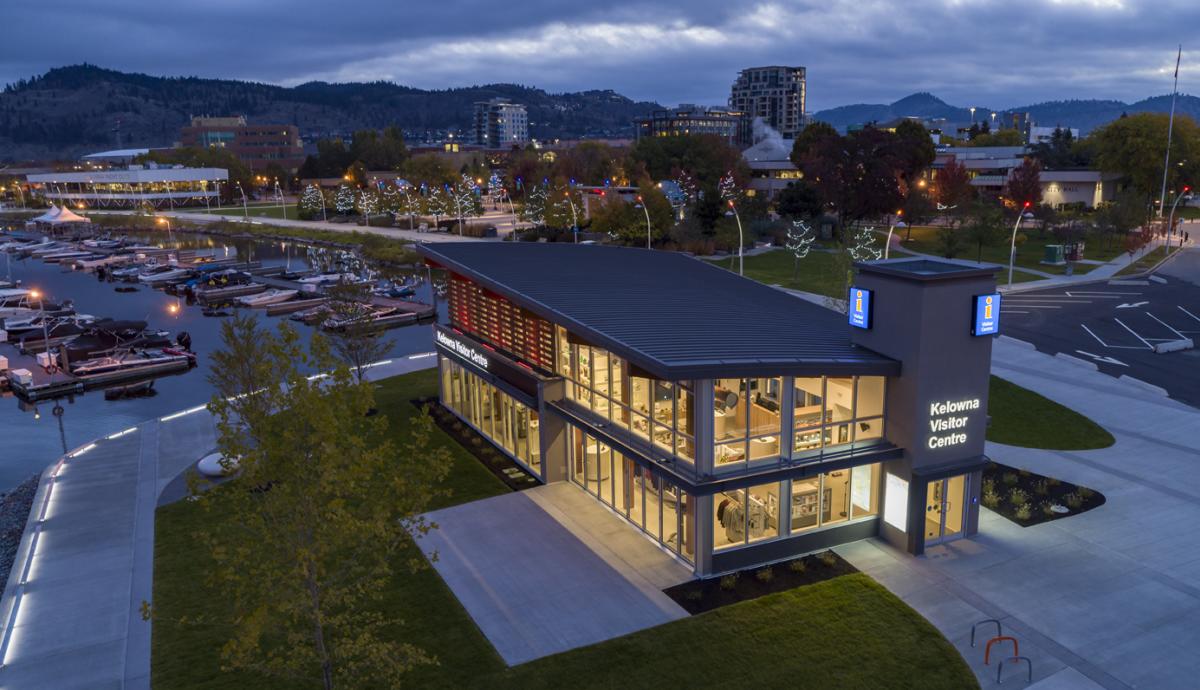 Shawn Talbot Photography
Plan a purposeful and rewarding trip to Kelowna by using the resources available on our website:
Have more questions about your trip to Kelowna? Connect with our team at the Kelowna Visitor Centre.
Be sure to follow us on TikTok, Instagram, and Facebook for more inspiration and share your adventures using #exploreKelowna.