June in Kelowna
Summer officially arrives towards the end of June, bringing with it lots of fun and sun. Things start to pick up as the month progresses, with summer being the busiest season for visitors in Kelowna and the Okanagan—if there are specific accommodations, restaurants, activities, or events you want to visit or take part in, we recommend making reservations or booking them as early as possible to guarantee your spot.
Read on to find out more about what you can discover, and what to expect, in and around Kelowna when visiting at this time of year.

Get Outside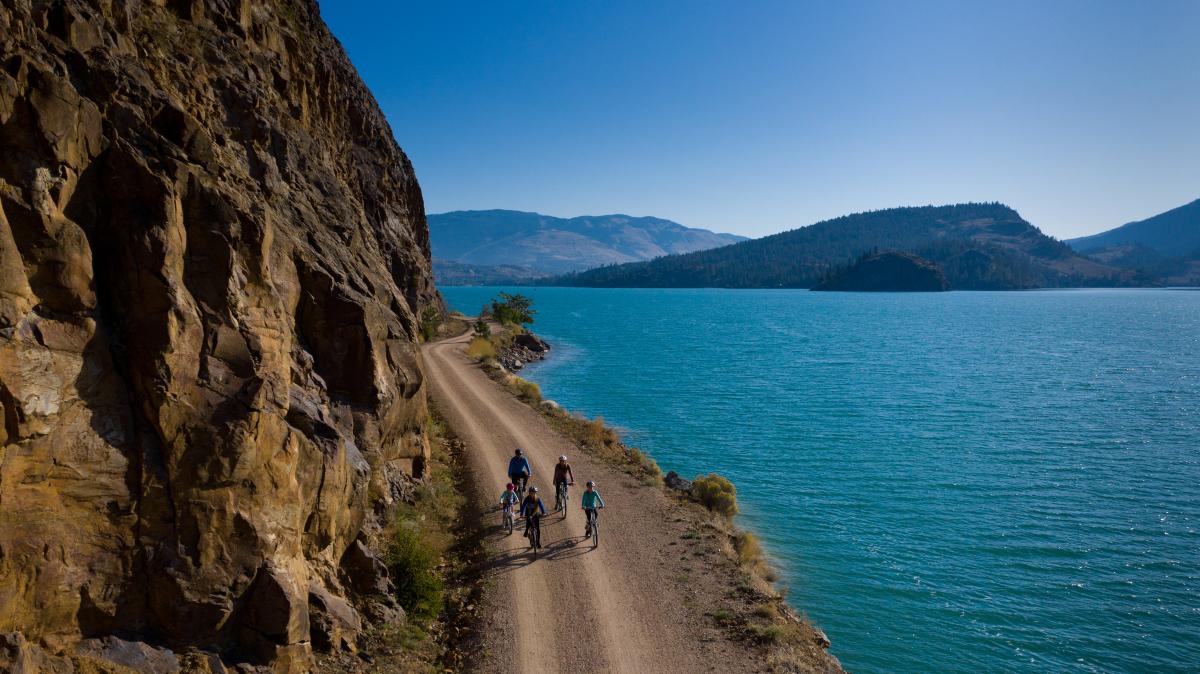 The opportunity for outdoor adventure is abundant in June, with all sorts of attractions and activities to get the adrenaline pumping, like parasailing, ziplining, flyboarding, and more. Those who prefer their adventure at a slower pace can go paddleboarding, biking, or hiking…or enjoy the best of the Okanagan at one of the area's many patios, especially those with sweeping views of the surrounding landscape, Okanagan Lake, or local vineyards.
Rentals, activities, and tours can book up quickly during the summer months, so give yourself as much time as possible when making your plans. Our Community Specialists at the Kelowna Visitor Centre can recommend activities and assist with bookings if needed.

Celebrate Pride

Kelowna Pride March. Photo by: Brandon Dodds & Kelowna Pride
Kelowna Pride Week 2023 takes place in early June, aligning with Pride Month to recognize and further the 2SLGBTQIA+ rights movement.
The week-long celebration, which runs from June 2–11, is Interior BC's largest Pride festival. A few of the week's marquee events include:
Visit the Kelowna Pride website to see the full week's schedule of events. 

Discover Indigenous Culture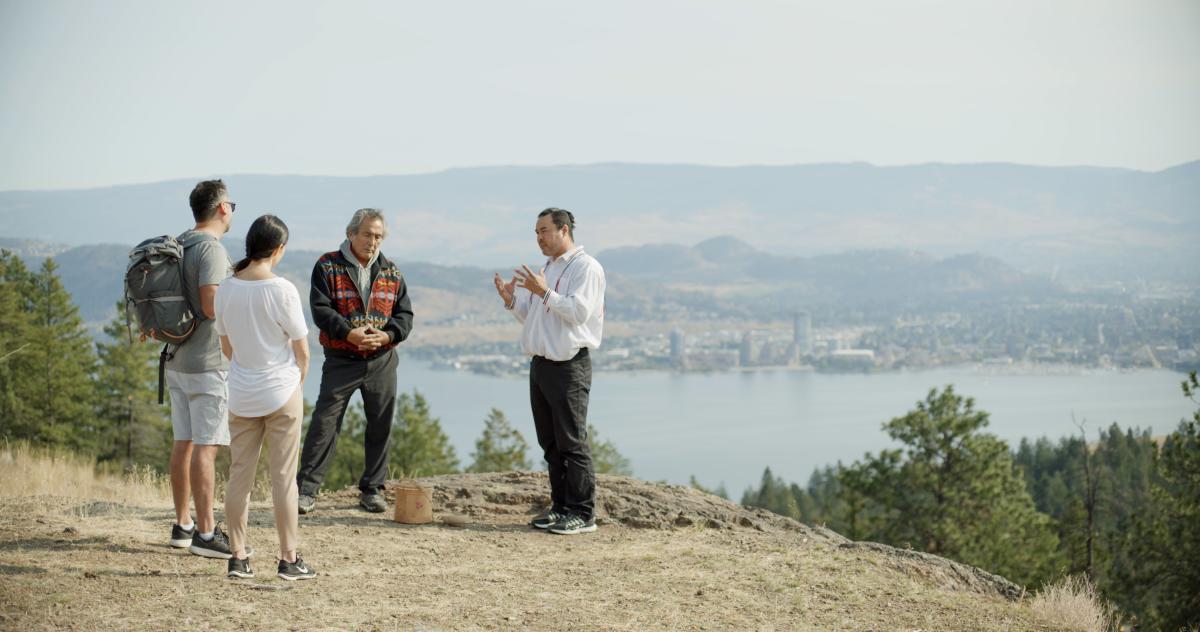 Guided Tour with Moccasin Trails
June is also National Indigenous History Month, recognizing the "rich history, heritage, resilience, and diversity of First Nations, Inuit, and Métis Peoples across Canada."
The Ki-Low-Na Friendship Centre will host its annual Turtle Island Festival on June 21 in conjunction with National Indigenous Peoples Day. The family-friendly day-long event includes goods from Indigenous artists and artisans, live performances, and many activities for the kids.
Throughout the month and beyond, you can also:

Local Events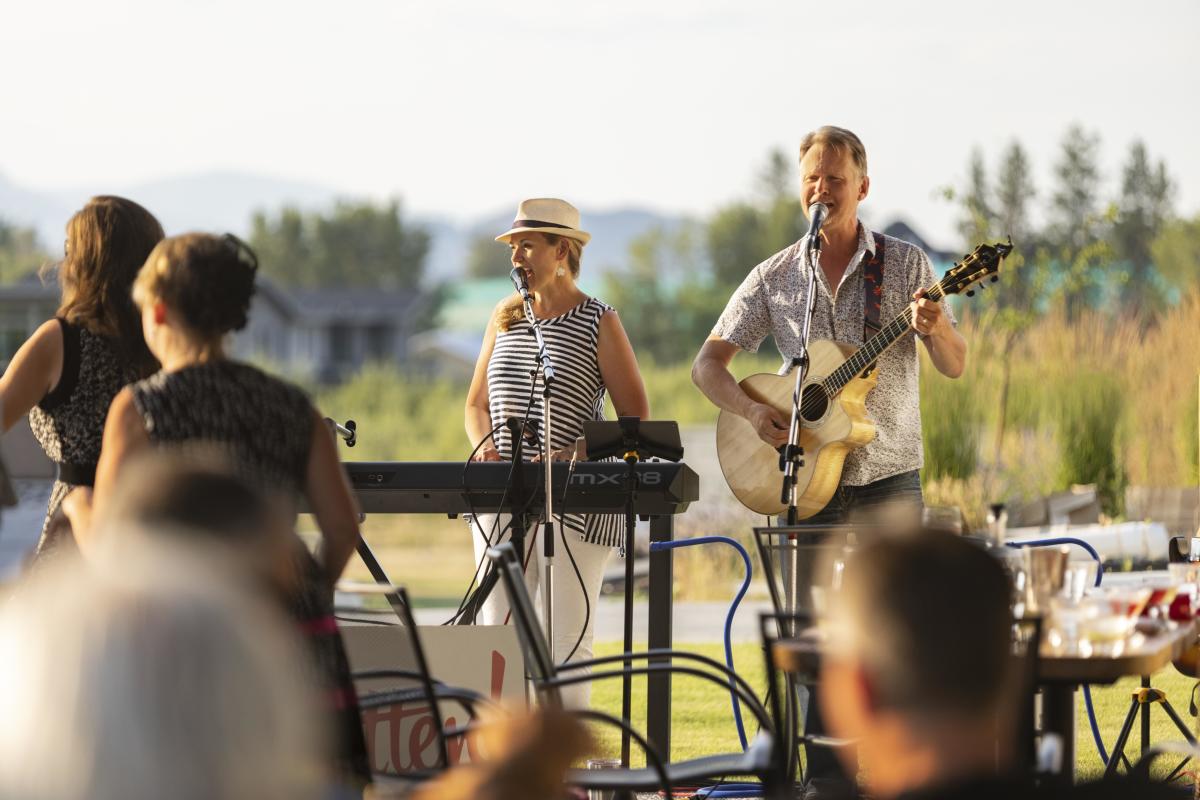 Forbidden Spirits Distilling Co. Photo by: Shawn Talboy Photography 
Okanagan Spring Wine Festival
The Okanagan Spring Wine Festival is back, taking place throughout the Valley from June 3–11, 2023. To kick off the festival, Valley First presents The WINE Garden Party at The Cove Lakeside Resort from 2 to 5 p.m. on June 3. That same weekend, you can purchase a TASTE Passport for Kelowna and West Kelowna, providing six elevated wine experiences. 
Family Fun
Celebrate Dad at the 2023 CSN Collision Centres Father's Day Charity Car Show. Wander amongst the amazing vehicles on display, enjoy live entertainment, and dine on tasty eats. The event takes place on June 18 in City Park.
Take the family out to the ball game to cheer on the Kelowna Falcons, one of two Canadian teams in the West Coast League (WCL). The team has several home games taking place throughout June. View the full schedule on the Kelowna Falcons website.
Live Music & Local Sips
Wineries, distilleries, and breweries throughout Kelowna and the Central Okanagan have an amazing line-up of live music taking place during the month of June and throughout the summer. Here are a few options to fill up your calendar:

Grizzli Winery's summer-long series, Golden Hour: Music in the Vineyards, kicks off on June 10 and occurs on select dates through until August 19, 2023. 
Red Bird Brewing regularly hosts live music in its recently-expanded space, with eight shows taking place in June.
Urban Distilleries & Winery hosts live music every Friday night in its Shakers Cocktail Lounge from 7 – 9 p.m. 

A handful of other spots where you'll find live music include Crown & Thieves, Jackknife Brewing, Kettle River Brewing Co., Peak Cellars Winery, and The Vibrant Vine.

Weather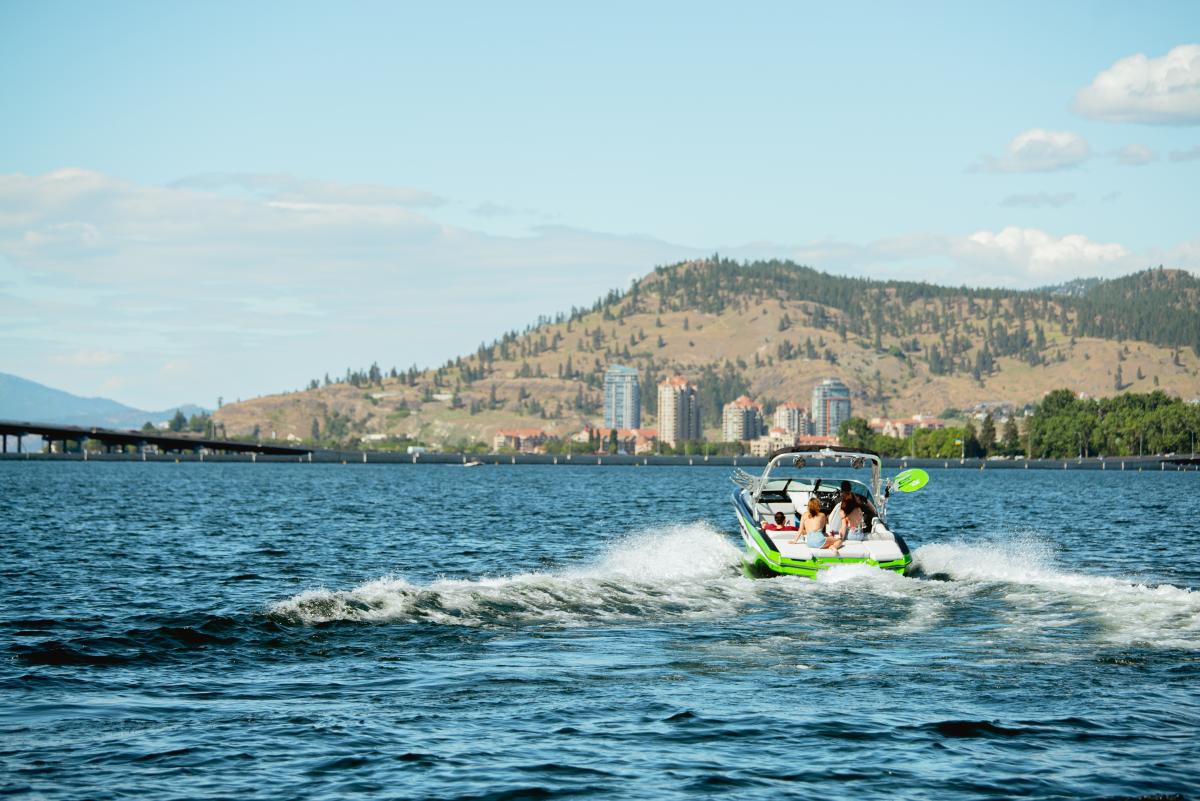 Photo by: Nic Collar Film
The average high in June is 24°C / 75°F, with temperatures getting warmer towards the end of the month. The evenings and nights cool down, with average lows of 9°C / 48°F, so make sure you pack a sweatshirt or light jacket, especially if you are going to be on or near the water where the breeze from the lake makes it feel cooler.
May and June are the wettest months of the year in Kelowna, with June having an average rainfall of 36 mm / 1.42 inches for the entire month. While the beginning of the month typically sees some cloudy days, mid-month brings clearer skies, which carry on into July.

Helpful Planning Resources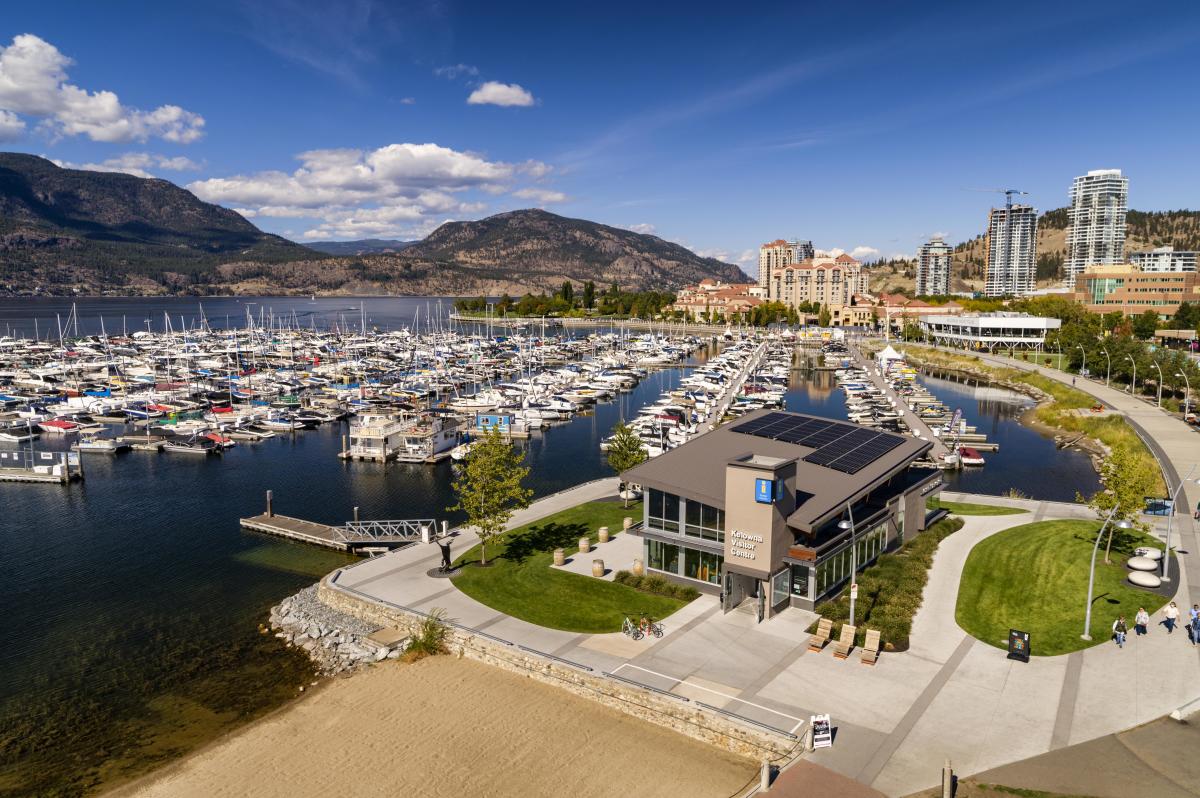 Kelowna Visitor Centre. Photo by: Shawn Talbot Photography
Plan a purposeful and rewarding trip to Kelowna by connecting with our team at the Kelowna Visitor Centre or by using the resources available on our website:
Be sure to follow us on Instagram and Facebook for more inspiration and share your adventures using #exploreKelowna.