Getting to Kelowna is easy. And once it's safe to travel again, we can't wait to see you.
When summer hits BC in full throttle, you only need to pack a few of your warm-weather essentials. When you've done that, all that's left to do is gather your best friends, jump in your car, pump up the music, and hit the open road...
Article originally published by Daily Hive Vancouver.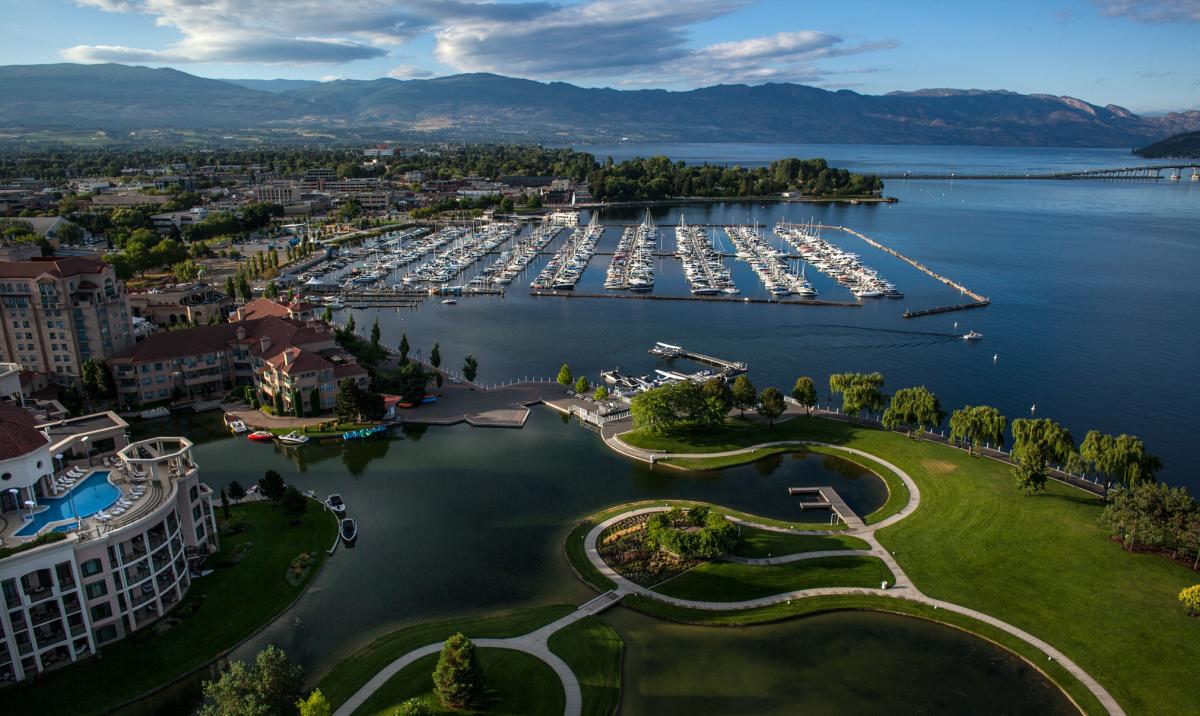 Just a four-hour drive out of Vancouver, Kelowna is a quintessential summer experience that's only complete with other adventure seekers. Alternatively, you can hop on a plane for a quick 45-minute flight that leaves from Vancouver International Airport.
It's here that you'll find the answer to all your summer vacation dreams – gourmet cuisine, a variety of accommodations, hot patios for sipping beer, lush golf courses, paddle boarding, biking, fine wines, and the list goes on.
And on. And on. And on.
Once you've hit Kelowna you can't help but eagerly spring out of the car.
That's exactly what Daily Hive did when our team visited with the sole intent of experiencing a weekend packed with adventure – here's what happened.

Hotel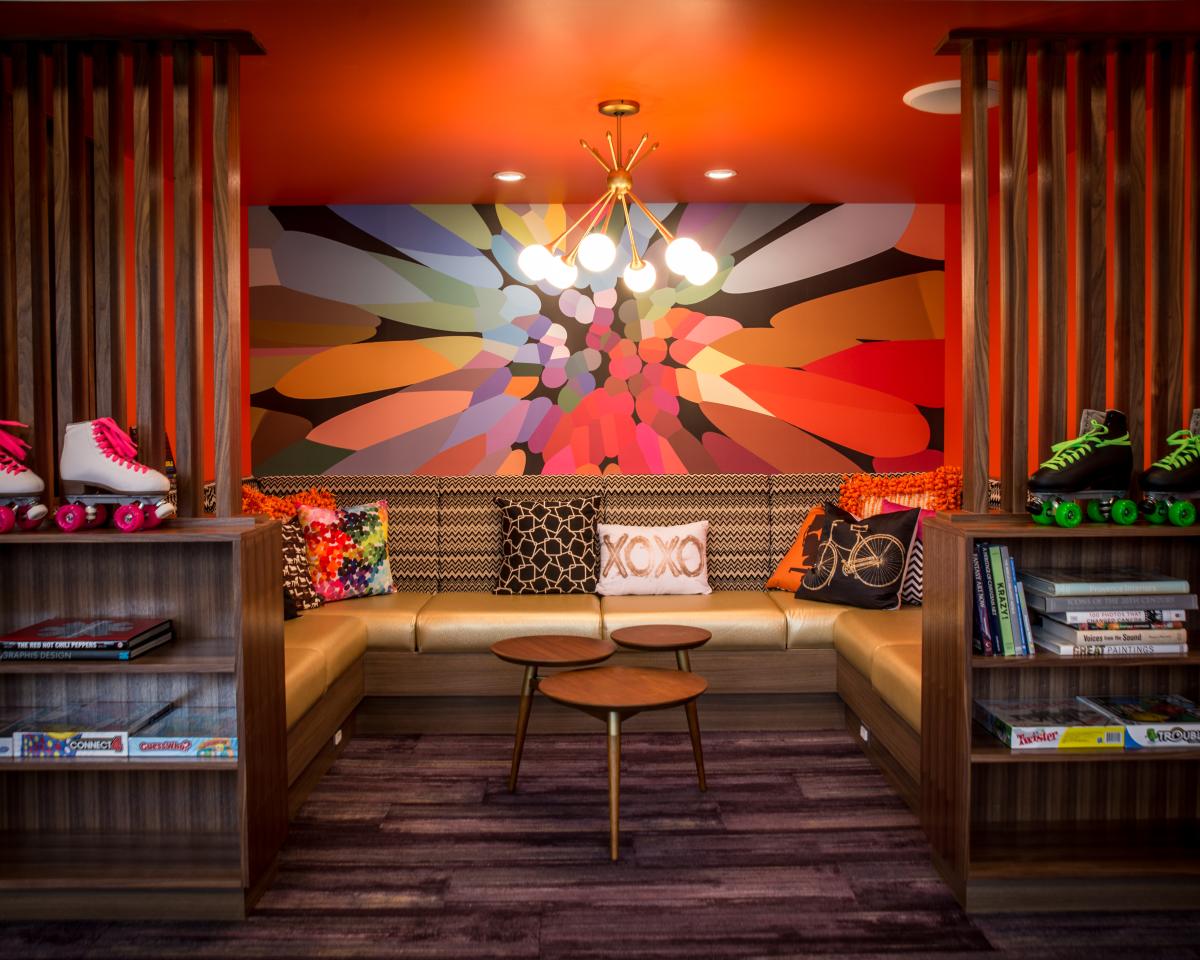 It was easy enough to snag a last-minute deal for Hotel Zed, a funky hotel that's perfect for one of those weekends you spend away on a spur of the moment whim. Walk in and you'll be amazed by everything from the bright exterior that's juxtaposed by the vibrant colour-filled rooms that almost make you want to dance.
What's also cool about this hotel is that it's based in a central downtown location – and that means you can easily walk to the lake, beaches, and restaurants. You'll want to take advantage of the free roller skates and bikes that let you see Kelowna from a unique perspective – perfect for taking colourful Instagram photos with your friends.
But that's not to mention the ping pong lounge and of course – the selfie disco. And don't forget that there's a chic outdoor patio where you can take in a view of the beach right after you've checked in.

Golfing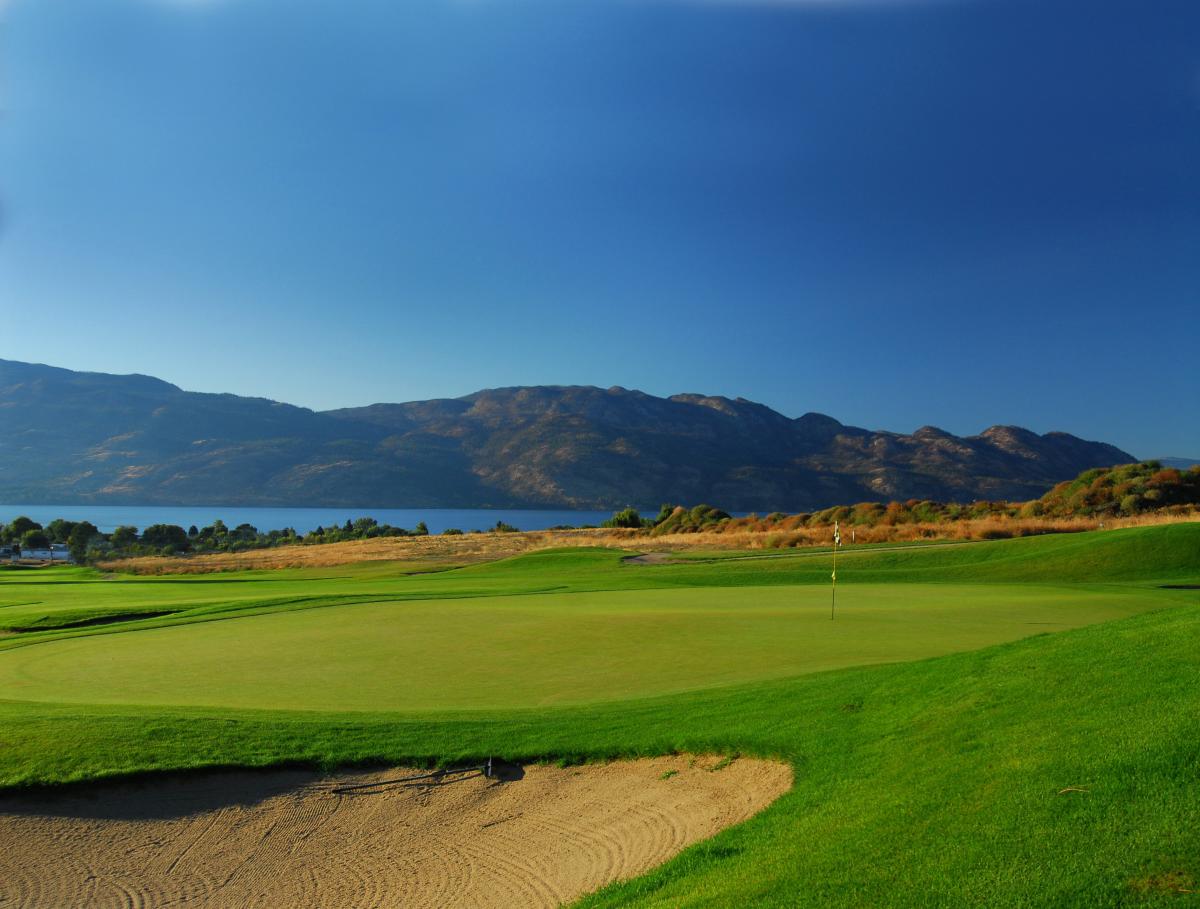 Kelowna is surrounded by mountains, parks, lakes, and vineyards. So naturally, you could say it's a beautiful place to play a round of golf. Whether you're a novice or picture yourself an amateur Rory McIlroy, you'll have a monumental time at Kelowna's awesome golf courses. Take in incredible views with each swing at the Two Eagles golf course, known for its friendly staff, fun track, and stunning lake views.

Dinner
You don't need to go far to enjoy delicious food after you work up an appetite on the golf course. The club features 19 Okanagan Grill + Bar, an amazing onsite restaurant that offers up fresh local fare. Here you can choose from scrumptious main courses like over-roasted halibut, flat iron steak, or a mouthwatering mushroom burger. You can savour each bite while marvelling at the stunning views that include the fairways, the lake, and the mountainous vistas. Of course, you can't dine here without trying one of the restaurant's made-from-scratch desserts like the cold set cheesecake. Simply divine.

Drinks
Finish off the first day of your trip with drinks and live music at Doc Willoughby's Public House. Located right in the heart of downtown Kelowna, it's a great setting for finishing off your day with a tasty drink on their patio. Later on, step inside and watch DJs and local bands perform live on stage.
Note: Doc Willoughby's live music is set to resume August 1. Show schedule is still TBD and may change due to COVID-19 protocols. Stay tuned to their website or social media channels for updates. 

Breakfast
Start your second day off with some breakfast at the historical Train Station Pub. It's located downtown where you can enjoy some seriously delicious food. Brunch kicks off at 10 a.m. and you can order things like chorizo breakfast tacos, bagel french toast with cinnamon rum raisin custard and candied walnuts, or pakora benedict, to name a few. Our fave was the curried vegetable fritter, eggs, and hollandaise.

Standup Paddle Boarding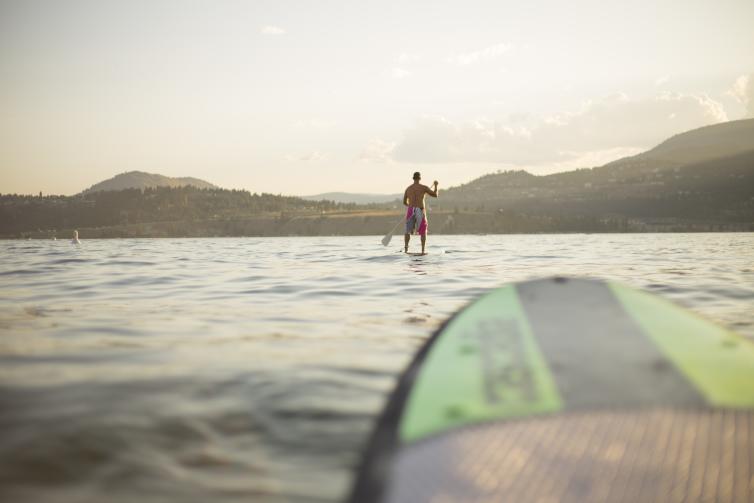 Get on the water to enjoy some standup paddleboarding. Okanagan Beach Rentals has locations at Gyro Beach, Rotary Beach, and Bear Creek Provincial Park or get them at the Downtown Marina at the base of Kelowna's main street, Bernard Ave.

Craft Beer Ale Trail Tour
Enjoy a tour of downtown Kelowna's breweries to taste some of the crispest beer that you can get in the Okanagan. Start off at Tree Beer Institute and take it from there.
Tree Brewing: This brewery has been around since 1996 so you have to try the iconic amber lager.
BNA Brewing: The earl pale ale or the don't lose your dinosaur IPA are must-try beers while you're at this hip brewery.
Kettle River Brewing: This small batch brewer has a loose canoe IPA that you need to try because, well, it's summer.

Dinner
Head to El Taquero, a casual authentic Mexican restaurant that has a loyal following. Enjoy yummy street tacos made with family recipes, inspired by taco stands in Mexico City. Chef and owners, Marnie and Izzy, are super-friendly and love to tell visitors the story behind their delicious food. Make sure you take advantage of the homemade hot sauces that range from mild to extra spicy. Polish your meal off with a killer lime margarita and you've found yourself the perfect finishing touch for your incredible weekend in Kelowna.
---
Article originally published on Daily Hive Vancouver, June 23, 2017; edited for accuracy.