The sunny Okanagan is B.C.'s venerable land of plenty, growing a great bounty of vegetables and fruit. So, it seems obvious that we would be able to provide excellent dining choices for vegetarian and vegan philosophies here - and yes, we sure do. Kelowna is excelling in the plant-based menu offerings, from vegan-specific restaurants to popular eateries getting in on the modern food culture by offering super plant food choices on their menus, we are in the green.
Best places to plant yourself in Kelowna: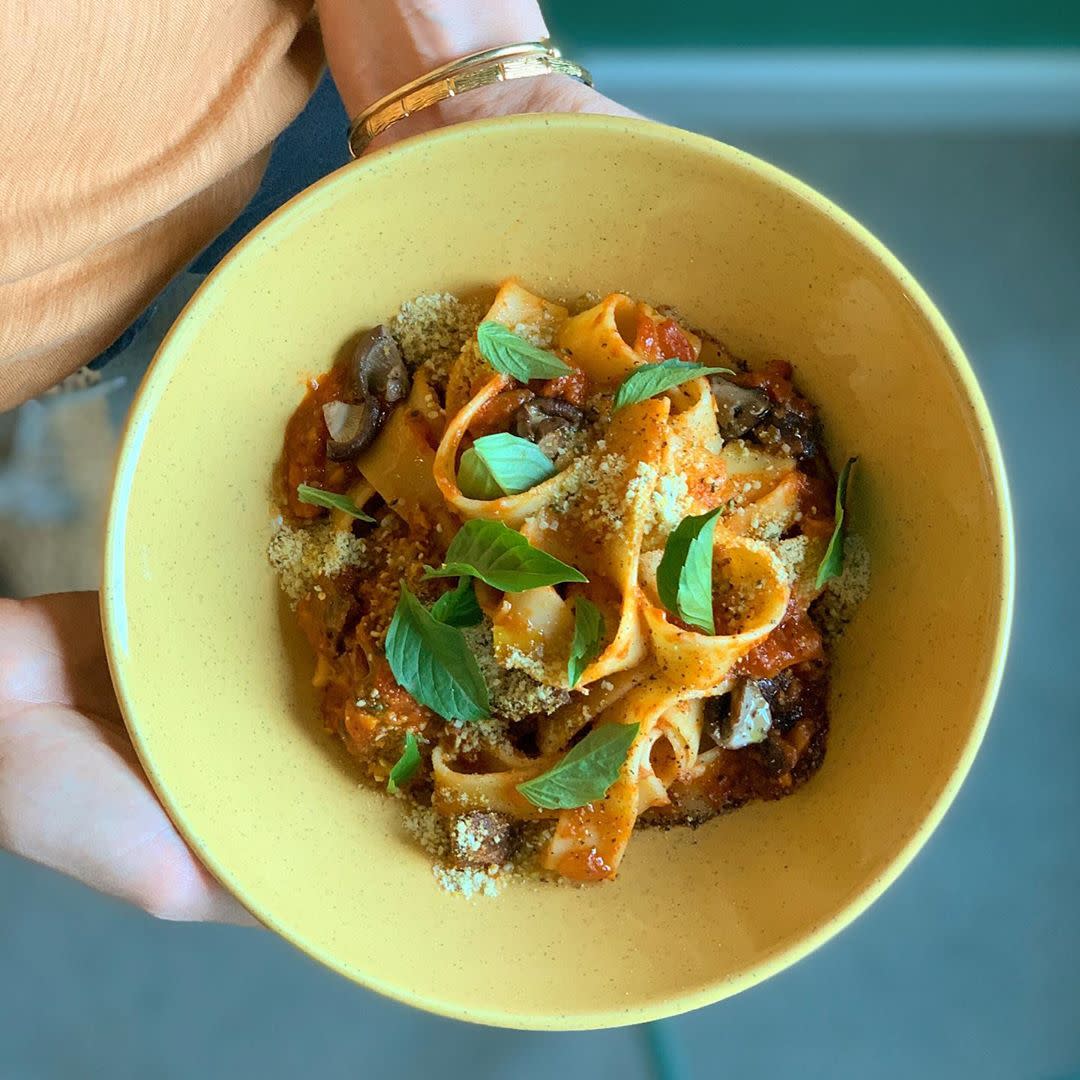 Photo by: Frankie We Salute You!
All hail Frankie We Salute You! Kelowna roared with gratitude when these vegetarian restaurant pioneers and trailblazers joined our Okanagan food scene from Vancouver in 2019. Everything on this menu is vegalicious – eat it all.
Social 242 downtown has a cocktail lounge vibe and offers a completely vegan menu alongside the regular! Dishes like the Cauli Wings allows food cultures to commune in harmony over Moscow Mules.
Recently expanded and renovated, Naked Café is the vegan hangout. More casual, this is a great place for breakfast, lunch, and dinner and a primo place to bring the kids as they have a kid's menu, too, to support the next-gen of vegans out there.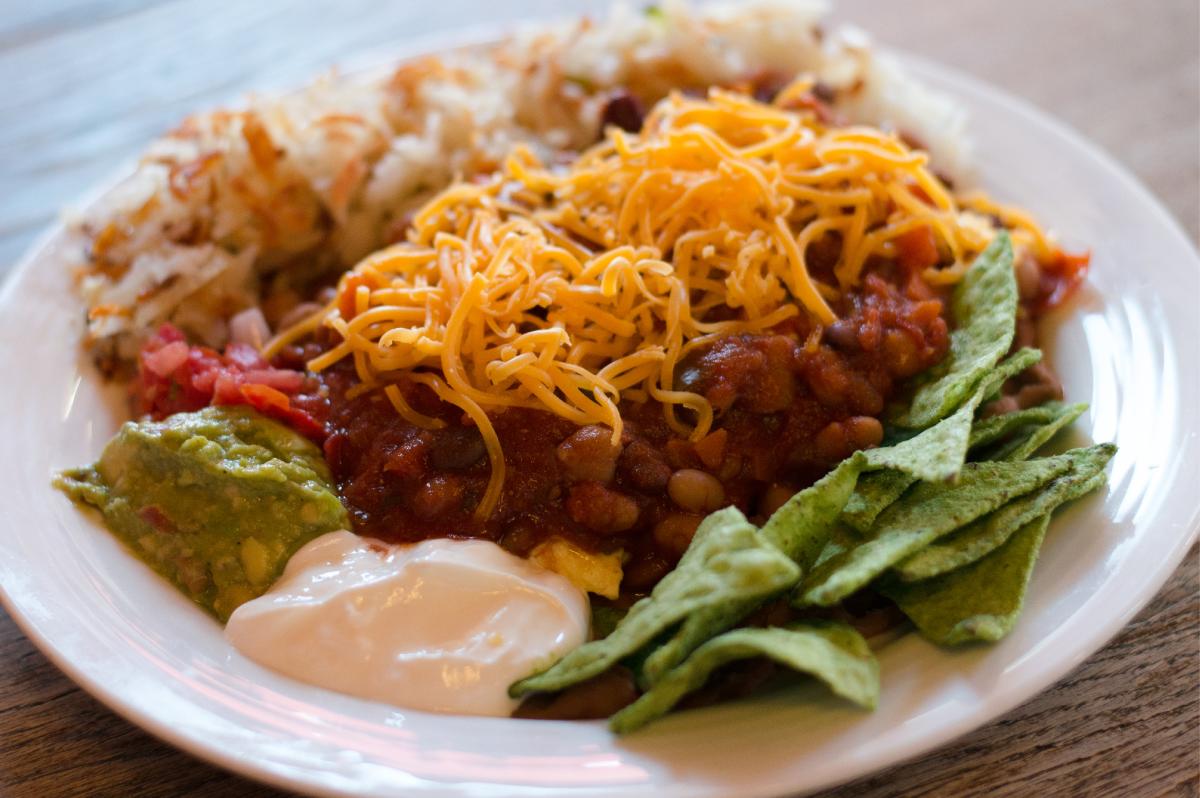 Photo by: the Bohemian Café
The Bohemian Café (known as The Boh) located right downtown on Bernard Avenue is Kelowna's go-to for breakfast and as such has something for everyone including vegans. A vegan twist on a Bohemian classic is also gluten-free. The Vegan Huevos Rancheros (vegetarian version pictured above) features steamed spinach, refried beans, GF chips, and vegetarian five bean chilli garnished with guacamole and fresh-cut salsa and served with hash browns. There are other options like pancakes.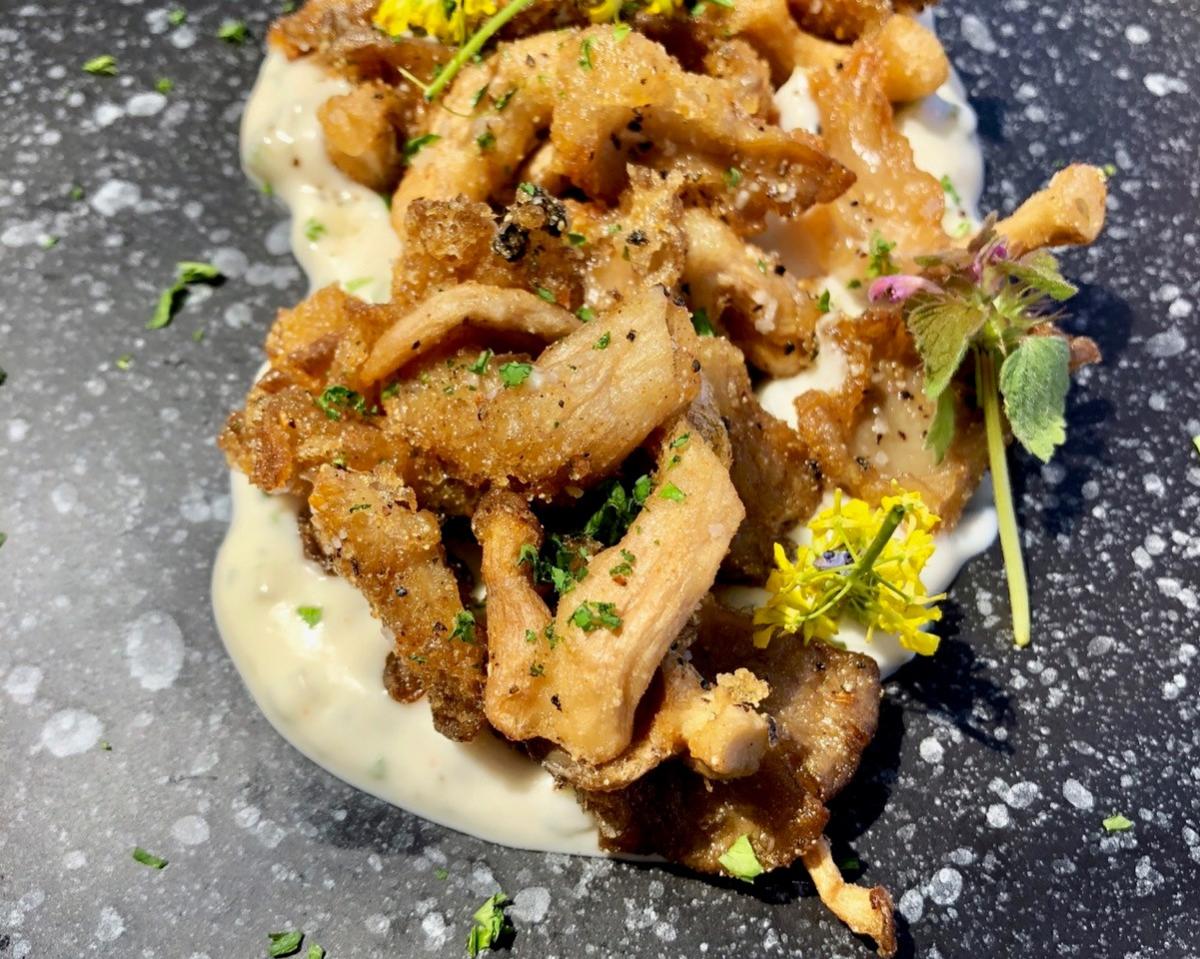 Summerhill Pyramid Winery is our local certified organic altar to worship. Here, you can dive into certified organic wine and beautiful food at the Bistro. Here they speak veganese and always have offerings for the green hearted.
Kelowna's favourite neighbourhood wine bar Tutt Street Tapas tucked in behind our hip Pandosy Street happens to have a veggie focussed chef behind the menu. Rita Myers chef and owner has a few amazing veggie, gluten-free and vegan options that rotate on the menu. Her gnocchi is to die for and ticks all of the boxes for gluten-free, vegan and vegetarian.
Vegans will also be thrilled to find a vegan charcuterie board at Friends of Dorothy Lounge, the Okanagan's first LGBT2Q+ lounge. This cool downtown eatery has awesome vibes, a great patio and offers other food for vegans including fondue and a few other snacks.