August in Kelowna
The Kelowna vibes and summer sunshine are in full force in August, with plenty of fun to be had by visitors and locals of all ages.
July and August typically see the highest number of overnight visitors travelling to Kelowna, making them the busiest months of the year. Local businesses will always welcome walk-ins as space permits; however, if there are specific accommodations, restaurants, activities, or events you want to visit or take part in, we highly recommend making reservations or booking them well in advance to guarantee your spot and avoid disappointment.
Read on to find out more about what you can discover, and what to expect, in and around Kelowna when visiting at this time of year.

Soak up the Summer Sun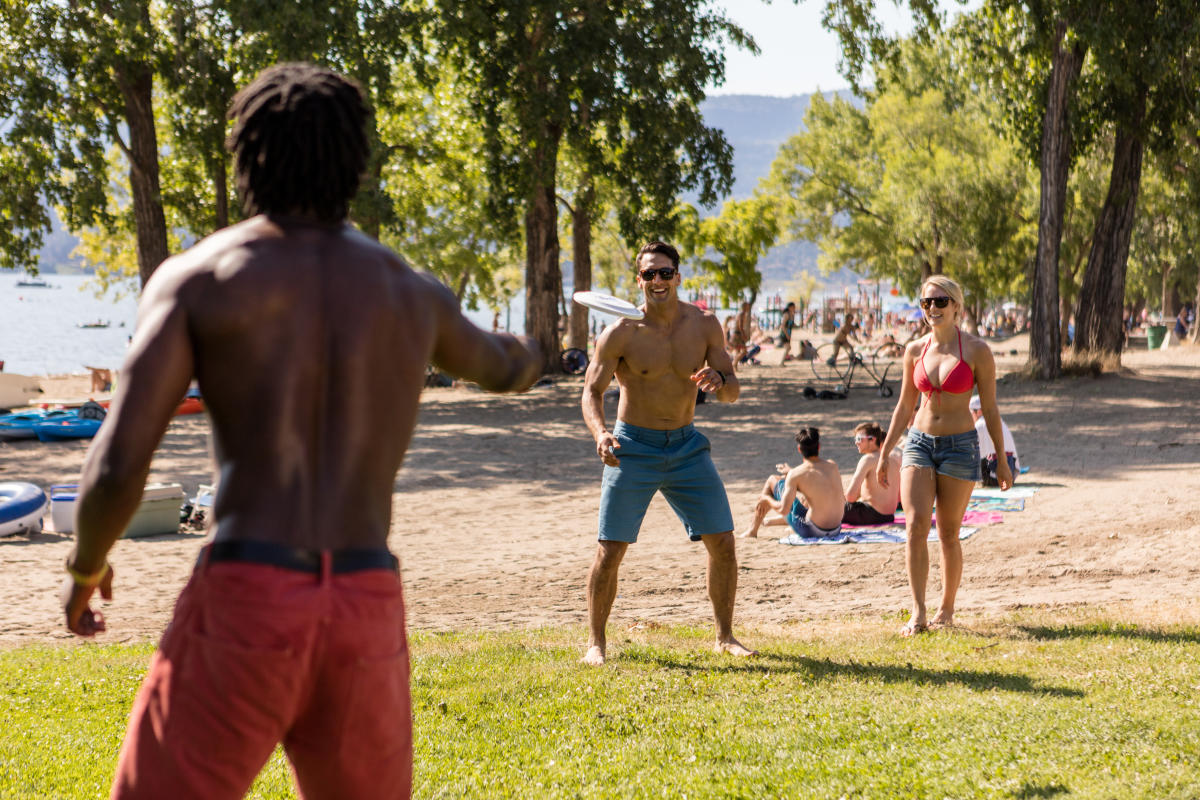 Kelowna City Park. Photo by: Shawn Talbot Photography
There is no shortage of sunny days in August, so there is plenty of opportunities to get outside and make the most of Kelowna's outdoor playground. Hikers and mountain bikers can set out to explore the numerous trails throughout the region, including those at Big White and SilverStar Mountain Resort, both of which offer several biking-specific events throughout the month.
For those who want to take in the summer sun without working up a sweat, there are ample beaches and parks to choose from—head down early in the day to beat the crowds or seek out the smaller, lesser-known beaches that dot the shoreline of Okanagan Lake and others throughout the region.
If you want to get out on the water while you're at the beach, Okanagan Beach Rentals are set up at Tugboat Bay, Boyce-Gyro, and Rotary Beach in Kelowna as well as at Bear Creek Provincial Park in West Kelowna, offering stand-up paddleboards, water trikes, kayaks, and more. You can also take a boat tour, go sailing, rent jet skis, try your hand at fly fishing…the options are endless!

Celebrate and Explore Kelowna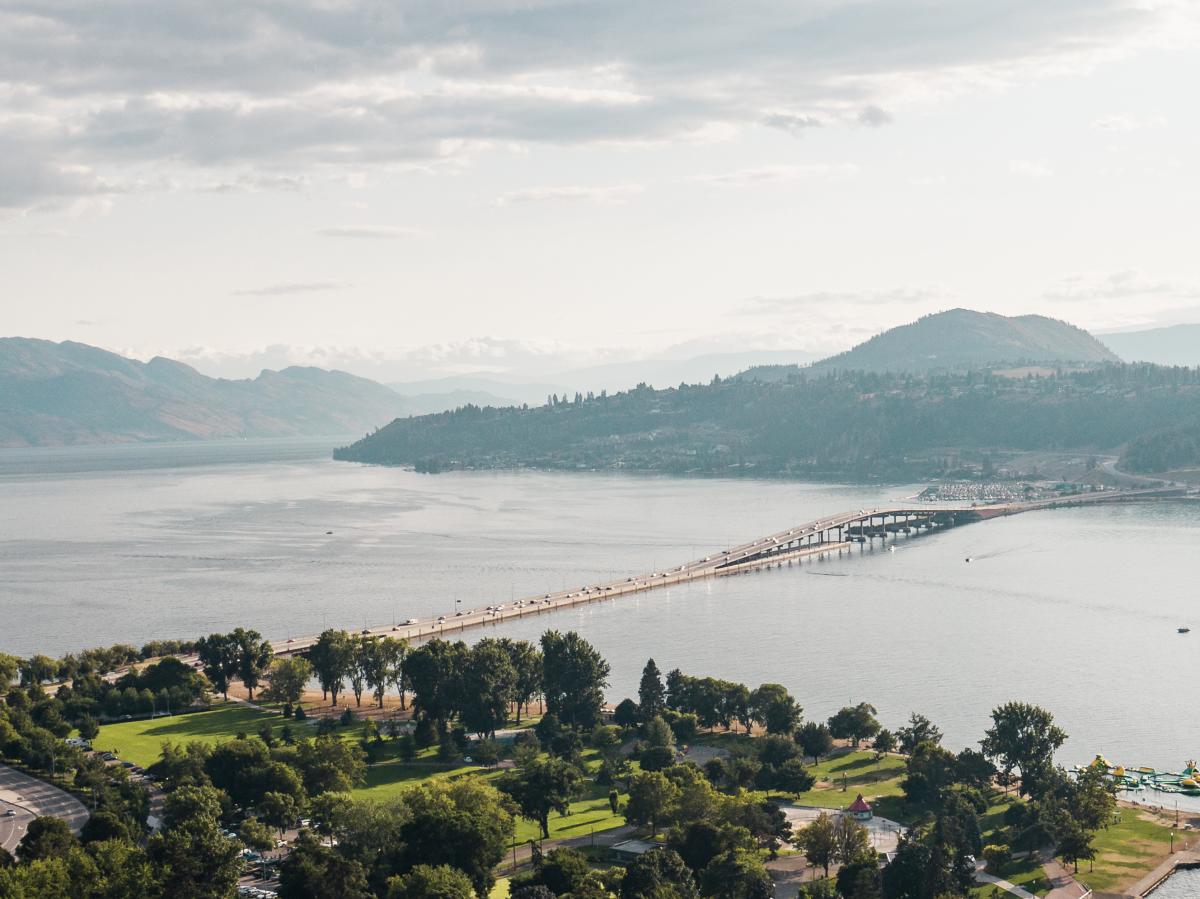 Kelowna City Park and Okanagan Lake. Photo by Nic Collar Film
There is no better way to get to know a place than to join its community events and explore like a local. The second annual Kelowna Made festival will take place on August 26, 2023, celebrating the best of Kelowna and its residents. On August 27, visitors and locals alike are invited to City Park for this free celebration of nature, heritage, and culture, as well as valuable Indigenous traditions.  
Local arts groups will also be showcasing their talents throughout the month. Kelowna Actors Studio will be presenting the much-loved musical, Grease, from August 3 to 12, while Opera Kelowna will be delivering its popular free event, Opera Under the Stars, on August 3 at UBC Okanagan (advance registration is required) as well as its mainstage production of Così fan tutte on August 18 and 19.

Savour Local Flavours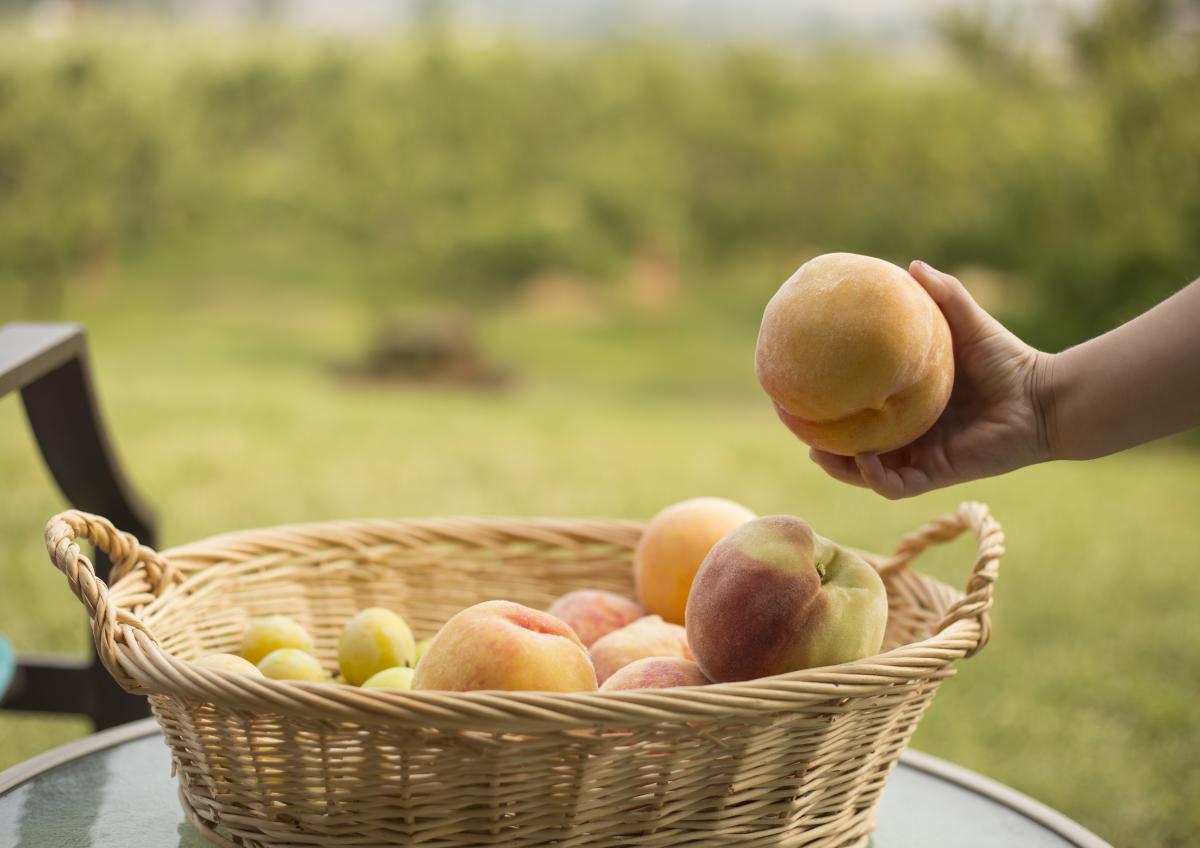 Peaches and Plums. Photo by: Matt Ferguson Photography
Summer means indulging in the freshest local flavours, which you can select yourself from area farmers' markets on several days of the week:
There are also numerous local farms, orchards, and markets where you can pick up fresh fruit and veggies all week. In August, most Okanagan fruit is ready for harvest at some point in the month.
Kids and adults alike can have fun gathering their own fruit at one of Kelowna's u-pick orchards. Never been fruit picking before? We've got you covered! We recommend calling ahead to farms and orchards to confirm availability, as fruit goes fast.

Local Events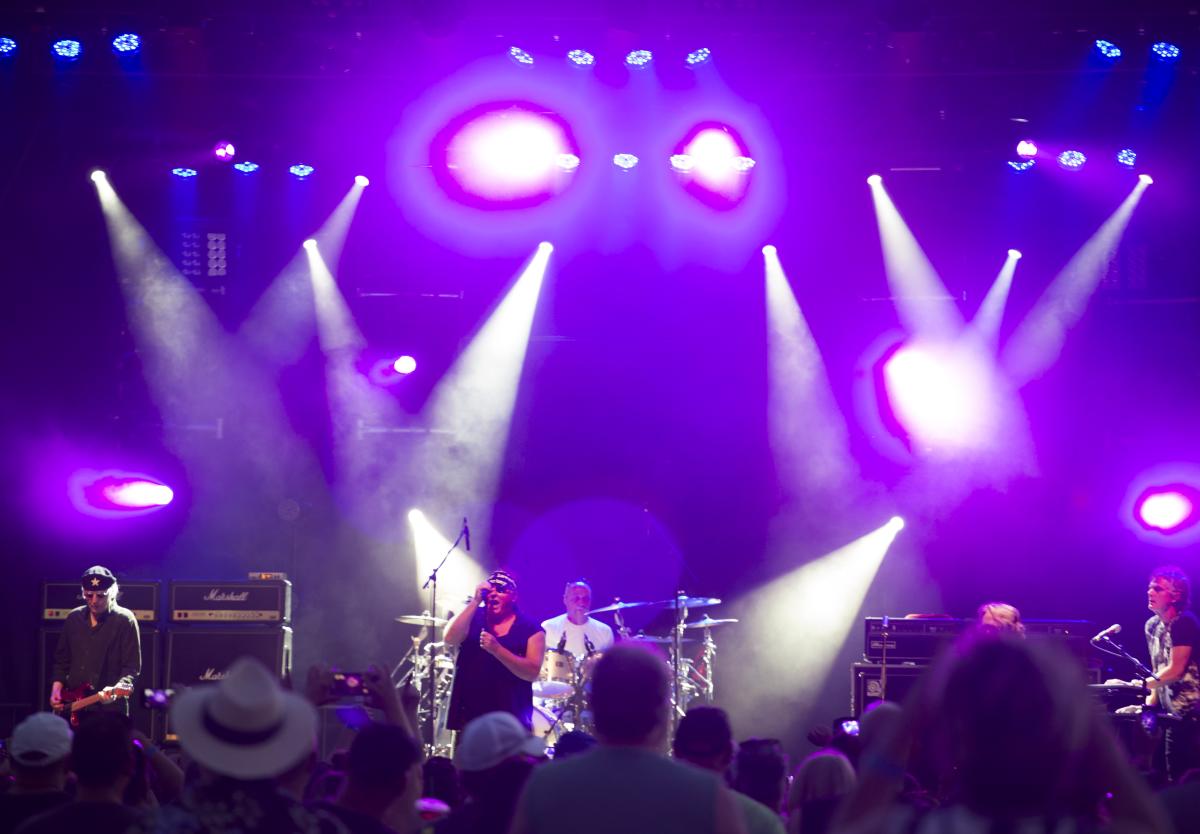 Rock the Lake
Major Events
Live Music
Walking Tours
For more events taking place in and around Kelowna, visit our online Calendar of Events.

Weather
July and August are the hottest months of the year—in both months, temperatures reach an average high of 28°C / 82°F and an average low of 11°C / 52°F.  It's not uncommon to see temperatures nearing 40°C / 104°F in mid-summer, so be sure to pack lots of sunscreen, your beach umbrella, and plenty of water to make the most of Kelowna's sunny days—there are several spots in downtown Kelowna to refill your reusable water bottle, including the Kelowna Visitor Centre, so you can stay hydrated. Need to cool off? Jump in one of the area's lakes, grab an ice cream, sip a cool beverage on a patio, or take advantage of Kelowna's indoor activities and attractions if you want a break from the sun. 

Helpful Planning Resources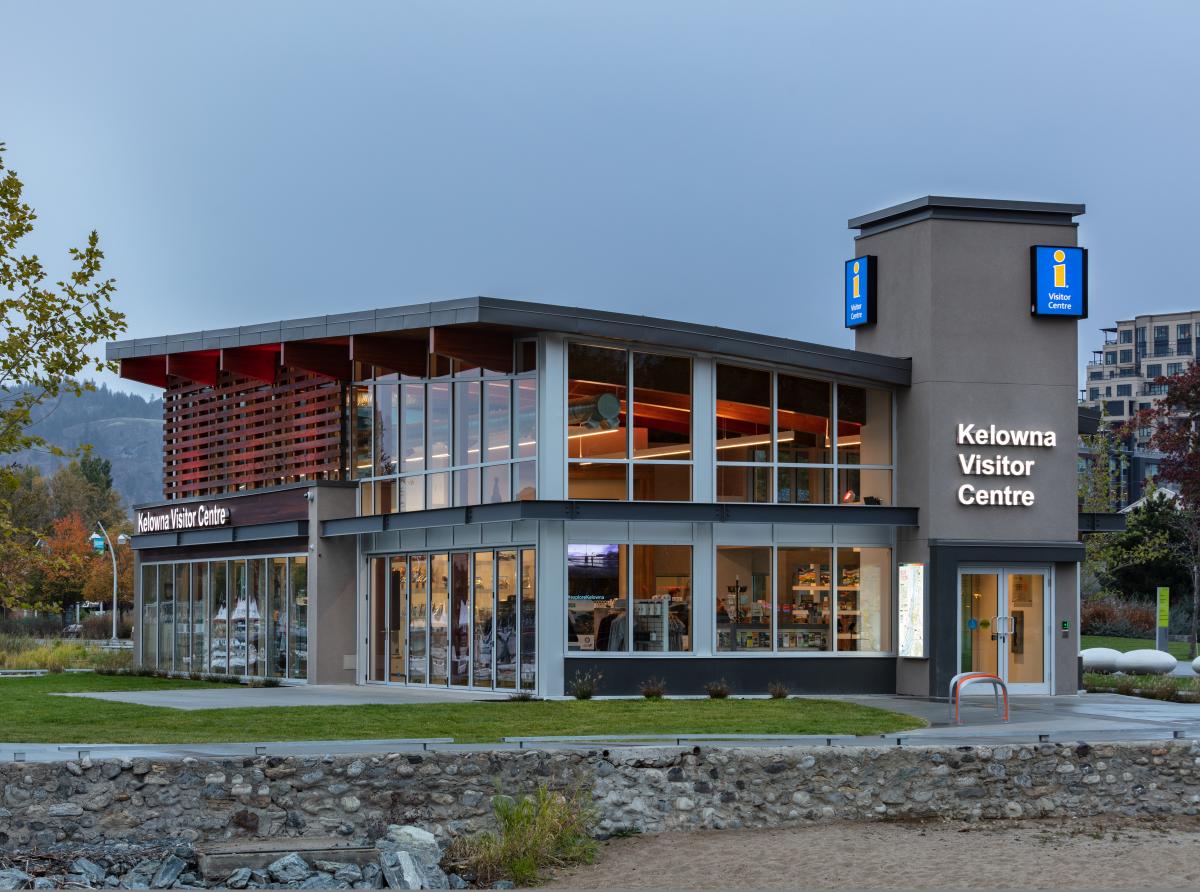 Photo by: Shawn Talbot Photography
Plan a purposeful and rewarding trip to Kelowna by using the resources available on our website:
Have more questions about your trip to Kelowna? Connect with our team at the Kelowna Visitor Centre.
Be sure to follow us on TikTok, Instagram, and Facebook for more inspiration and share your adventures using #exploreKelowna.