Perhaps you're a beach lover or a wine enthusiast. Maybe you would like to try wakesurfing or wakeboarding. Or your vacation goals are to just relax on the beach. The best part about planning a trip to Kelowna is that you can combine all of these activities and make the perfect getaway for you and your friends! With the summer long weekends coming up, here are a few ideas for the ultimate 3-day vacation.
Day 1: Wine and Dine along the Westside Wine Trail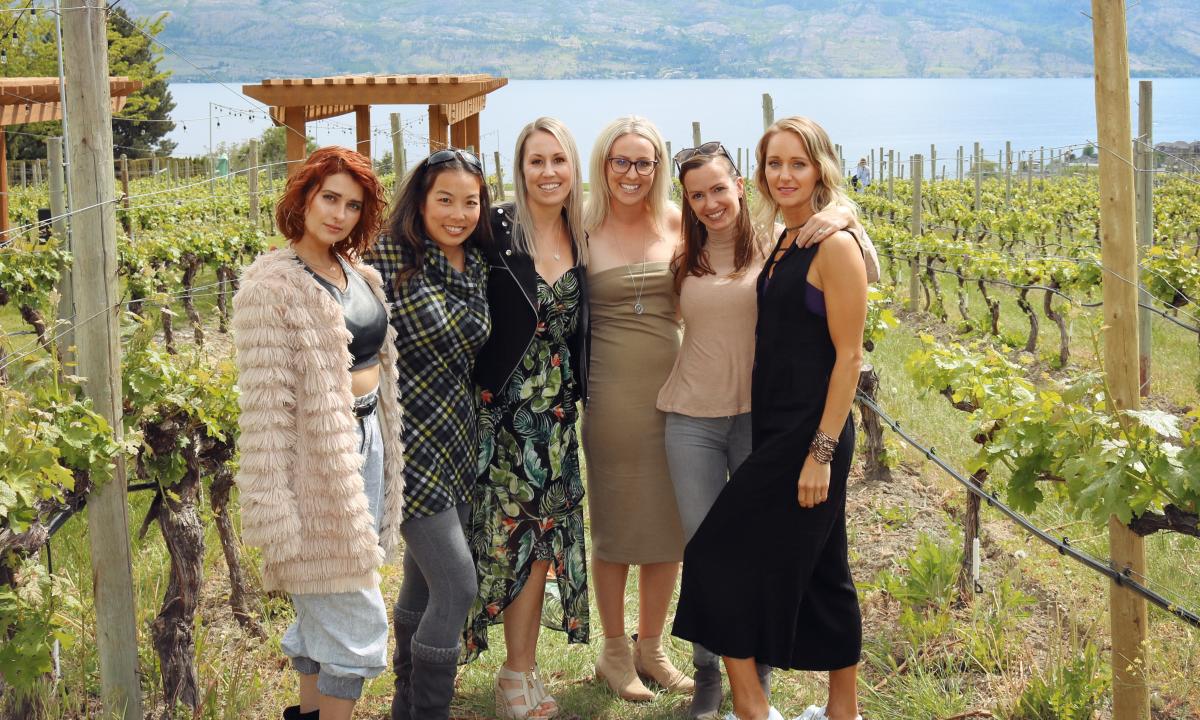 The Kelowna area is home to over 40 wineries and a winery is a must-stop for all visitors! From intimate family-owned Quonset hut wine shops to world-renowned landmarks, even if you don't consider yourself a wine buff, you can enjoy the stunning vineyard views. Before heading out, check the websites of the wineries you're interested in visiting, as some now require reservations for tastings, dining, and other winery experiences. You can find out more about the new wine tasting experience by clicking here. 
The Westside Wine Trail is only a 10-minute drive away from downtown Kelowna. Start your day off with a couple of wineries; Rollingdale Winery and Indigenous Winery are both easily accessible from Highway 97.
After easing into tasting wines in the morning, head to Quails' Gate for lunch. Reserve your spot online.
After lunch, stroll through the vines and bring your camera!
Keep on sipping and continue on along the wine trail and don't miss two new experiences along the trail. The first is Mt. Boucherie Estate Winery's new Wine Experience Centre that includes a new tasting room and restaurant, The Modest Butcher. Frind Estate Winery started offering tastings in the fall of 2019, but now their full tasting room and Annie's Bakery & Lounge are ready to welcome visitors. 
Mission Hill is also not to be missed, especially for those who are fans of architectural wonders. Known as one of the best vineyard designs in the world, be awed by its impressive bell tower and elaborate tasting room. Advance reservations are required, so be sure to book online to avoid disappointment. 
After a day at the wineries, you will be primed for an exciting evening in downtown Kelowna. With many great places to grab a cocktail, and numerous breweries to check out, you won't run out of options. Plus, Bernard Avenue is closed to vehicle traffic and filled with patios for the 2020 summer, so finding a spot to relax will be a breeze. 

Day 2: Make a Splash in Okanagan Lake
With an average temperature of 28°C (82°F) in July and August, one of the greatest ways to keep cool in Kelowna is to hit the lake. It's a bit cool to go for a dip in the morning, so start your day off lakeside along downtown Kelowna's boardwalk.
Grab a coffee to go from Giobean, a boutique coffee shop on Water Street beside the Delta Grand Okanagan Resort, where locals go for handcrafted coffee drinks. Then, take in the fresh air on a stroll through Rotary Marsh, north of the resort, to spend some time appreciating the sounds of the birds who call this sanctuary home.
When it's time for lunch, consider renting a boat from Maeg's BBQ Boats. With the choice to pack your own burgers for the grill or get it catered, ready for your arrival, this is your chance to dine on the lake!
For the more adventurous type, rent a surf boat at the Downtown Kelowna Marina or Okanagan Lake Boat Rentals and try catching a wave! Whether you are interested in wakeboarding, wakesurfing or tubing, spending an afternoon on a towboat will be sure to keep everyone in your group smiling.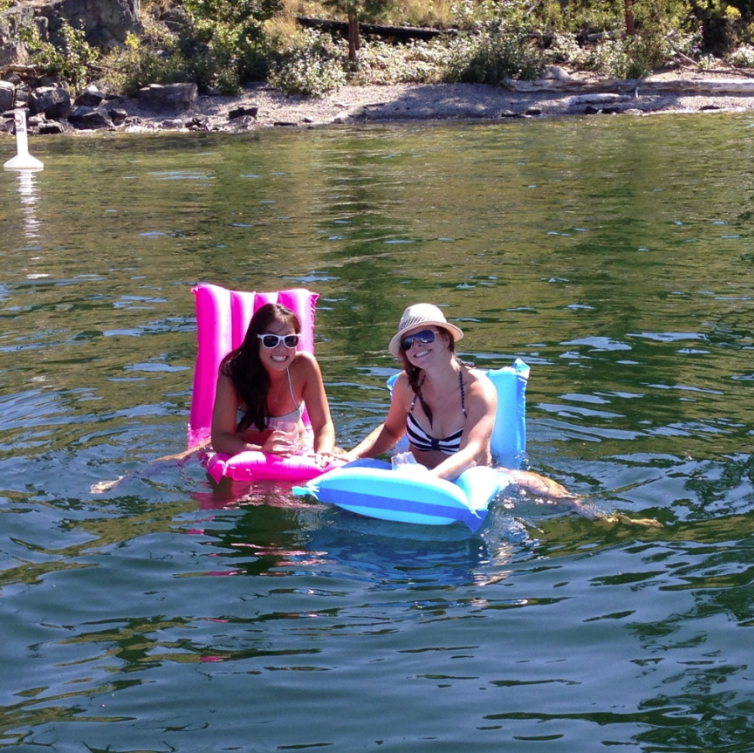 If you're more of a beach-goer, Kelowna has the perfect spot for every visitor. City Park's Hot Sands Beach includes volleyball courts for the athletic type, and dog-lovers can head to Cedar Creek Park where you can go for a swim with your furry friend.

Day 3: Patio Party
Before you hit the road back home or before you head to the airport to catch your flight, have breakfast on any of the incredible patios to avoid getting hangry on your travels!
Eldorado Resort has large patio spaces—Smack DAB at Manteo and Lakeside Dining at Hotel Eldorado—that can accommodate any size group, though groups larger than six will be split into multiple tables to ensure COVID-19 safety measures are adhered to. 
If you're catching a late flight and hoping to stay for happy hour, Earls on Top has a rooftop patio with beautiful views. CRAFT Beer Market is also well known for its spacious patio and has a huge selection of drink options to quench your thirst on a sunny day. Can't decide what to sip on? I recommend trying their beer flight to try different flavours!
---
Article originally published in July 2019 and has been edited for accuracy.