February in Kelowna
February means making the most of the final days of winter while also taking advantage of the plentiful indoor activities Kelowna has to offer. Read on to find out more about what you can discover, and what to expect, in and around Kelowna when visiting at this time of year.

Celebrate the Month of Love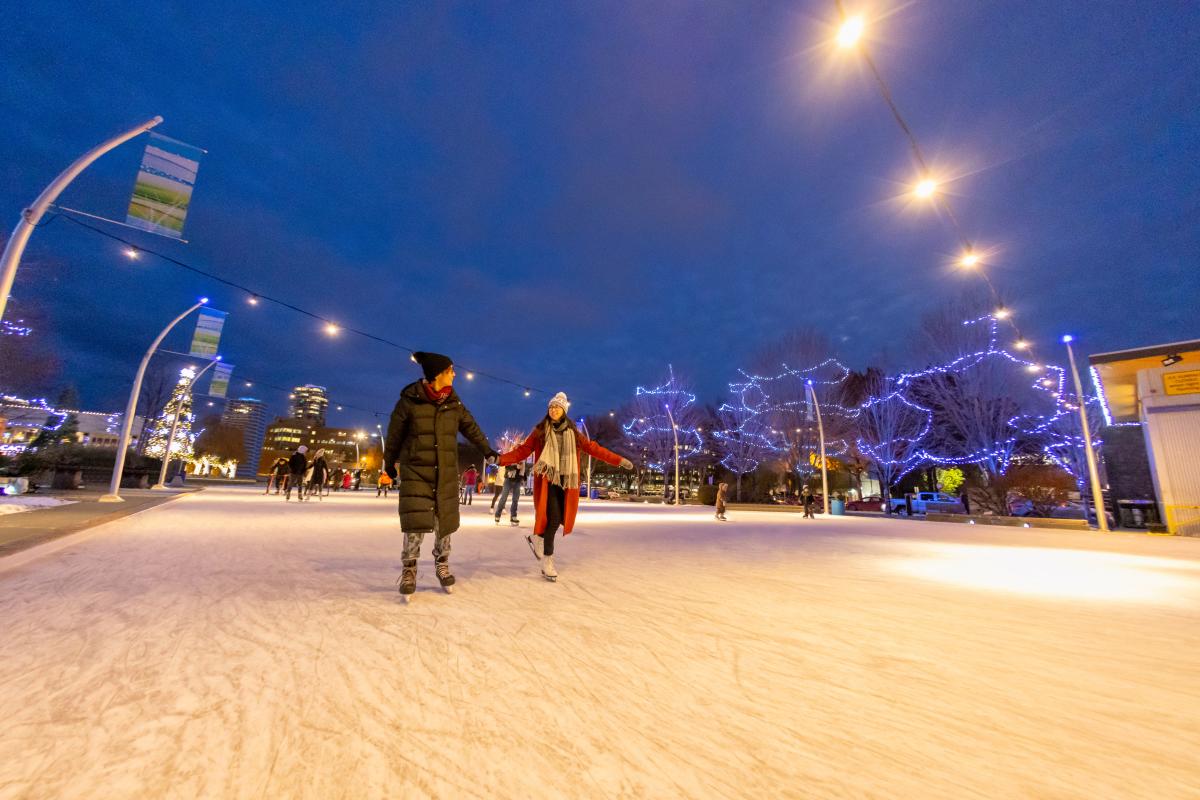 Stuart Park Skating Rink. Photo by: Darren Hull Studios
There are so many ways to celebrate Valentine's Day in Kelowna. It's easy to plan a full day of activities for you and your significant other (or with your bestie or group of friends if you aren't paired up this year): have brunch at one of the many restaurants in the area, head for a scenic walk or hike, grab a coffee or hot chocolate (the final day of the Okanagan Hot Chocolate Fest is February 14), head out to skate at Stuart Park, then finish off the day with a delicious dinner. Many area restaurants will be offering set menus specifically for Valentine's Day, so stay tuned to our Calendar of Events and social media channels for details as they are announced. 
If exploring wineries is more your thing, the Scenic Sip Wine Trail in Lake Country will be hosting its annual Sweetheart Pairings event in the afternoon on February 11 and 12, while Mission Hill Family Estate is offering a four-course, wine-paired Valentine's Day dinner on February 14.
You can even make a weekend out of your celebrations or plan a staycation, thanks to the Valentine's Day promotions on offer from some area hotels. 

Have Fun with the Family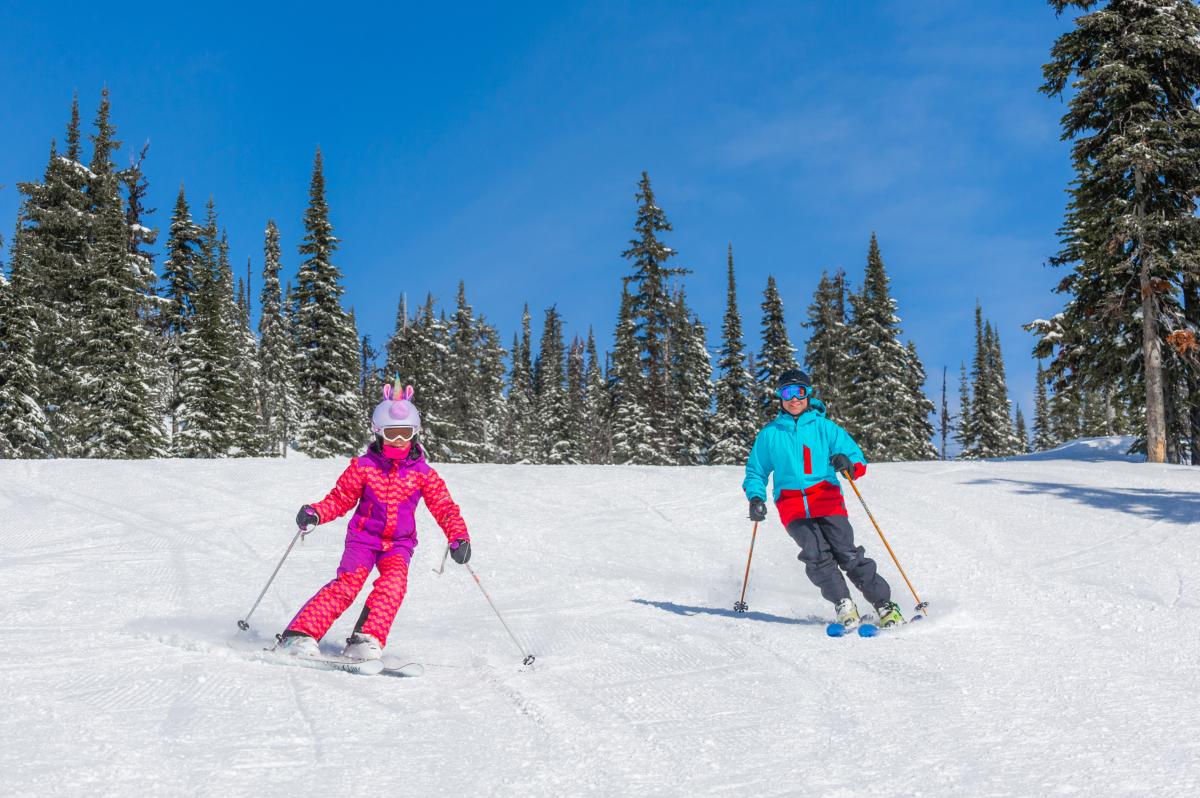 The third Monday in February brings family day for most Canadians, including those in BC. With a long weekend to break up the winter months, it's a great opportunity to get out and explore the array of family-friendly activities Kelowna and area has to offer.
If you're craving snowy adventures, both Big White Ski Resort and SilverStar Mountain Resort have plenty of family fun on offer. Big White will be serving up a free Family Day Pancake Breakfast from 9 a.m. to 11 a.m. on February 20, while SilverStar has a scavenger hunt and mini-games planned on February 19 and 19.
For those that prefer to stay indoors, the City of Kelowna is hosting a day of fun and games at the Capital News Centre. Activities include a bouncy castle, zorb soccer, free skating, and more. In nearby Peachland, take in Family Day Film & Fun, a free event taking place at the Peachland Community Centre on February 20, with a big-screen movie, games, and more.
Some of the other indoor options that offer fun for the whole family and will help you burn off any pent-up energy include:
Find family-friendly accommodation options here.

Experience Live Music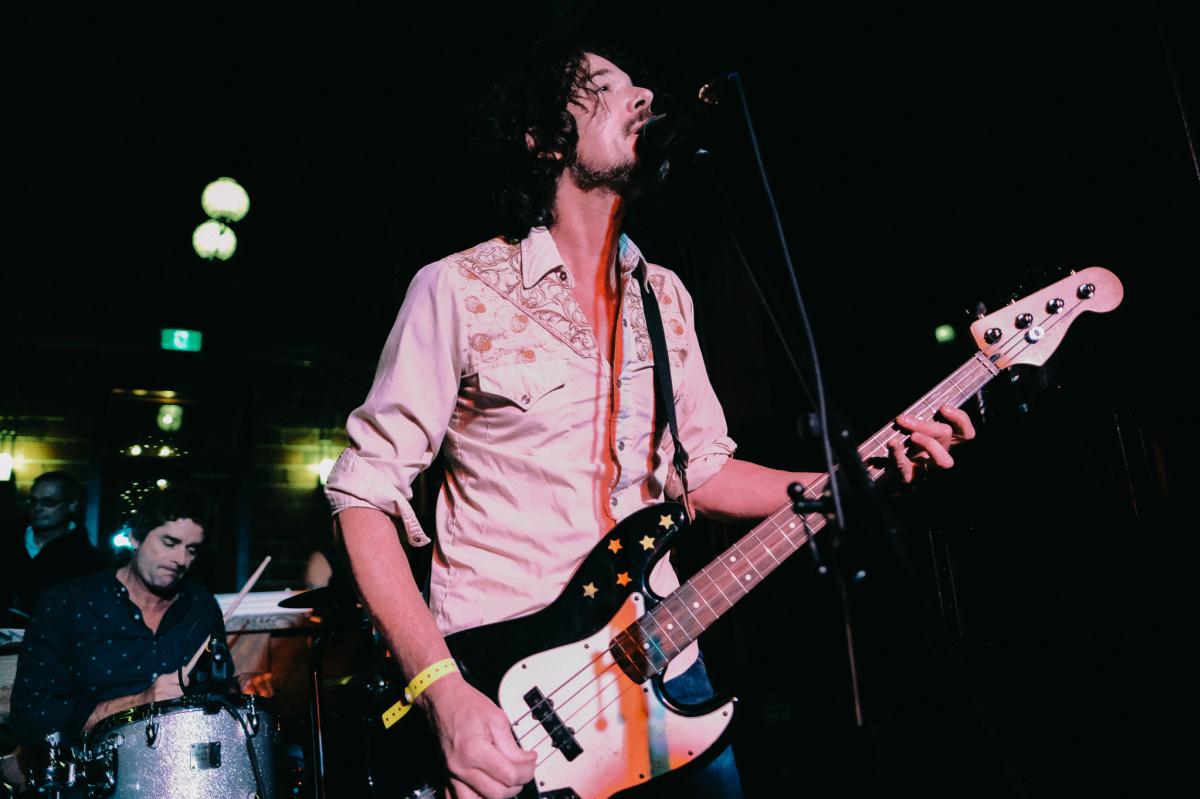 Photo by: BreakOut West & Matt Lucas
After a two-year hiatus, Fireside Festival, Kelowna's Winter Arts and Music Festival, is back! Music lovers can indulge in three days of entertainment hosted outdoors at Red Bird Brewing and indoors at BNA Brewing Co. from February 3 to 5, 2023. The festival line-up features numerous local and BC-based performers, with diverse acts performing an array of musical styles, from hip-hop and rap to folk and rock and everything in between. Several DJs will be taking the stage, too.
On February 4, JUNO-nominated folk duo (and sisters), Cassie and Maggie, will take the stage in the Mary Irwin Theatre at the Rotary Centre for the Arts (RCA) to perform their unique traditional and contemporary Celtic music. The following night, award-winning Canadian musical legend, Bruce Cockburn, will perform live at the Kelowna Community Theatre.
At the RCA the following weekend, Leina DeBoer will wow audiences with her show, Prelude to a Kiss: The Music of Ella Fitzgerald. On February 10, the Okanagan Symphony Orchestra will be joined by Jaeden Izik-Dzurko and the Okanagan Symphony Youth Orchestra for Musical Giants, this year's side-by-side performance, at the nearby Kelowna Community Theatre.
Weekly live music can also be found at other venues in and around Kelowna, including:

Local Events
There are several events taking place throughout the month in honour of Black History Month, including:
Dine Around 2023 and the Living Things International Arts Festival kick-off in January but extend into February—make it a night out by booking dinner and then taking in a show.
From February 3 – 5, SilverStar Mountain Resort will host the BC Snow Sculpture Competition, as part of Vernon's Winter Carnival, with artists from around the province competing with their best snowy masterpieces.
On February 17 and 18, Opera Kelowna will be presenting The Book of Shames, a one-man, cabaret-style opera performed with a small chamber ensemble. 
Every Saturday and Sunday, you can head to Friends of Dorothy Lounge for Drag Brunch, hosted by the incomparable Ella Lamoureux, with appearances by other local drag queens.
Hockey action continues through February, so gather your friends or family and head out to Prospera Place to cheer on the Kelowna Rockets on home ice.
For more events taking place in and around Kelowna, visit our online Calendar of Events.

Weather
Like December and January, February in Kelowna remains cool, with average temperatures of 4°C / 39°F on the high end and -5°C / 23°F on the low end. As with the other winter months, February tends to be cloudy with a mix of rain and snow, most of which will melt quickly if the temperatures stay on the warm side of the averages. When packing, especially if you plan on adventuring outdoors, keep in mind that it will be cooler near the lake and at higher elevations, where there will also be much more snow. You can monitor current conditions through the live webcam at the Kelowna Visitor Centre. 

Helpful Planning Resources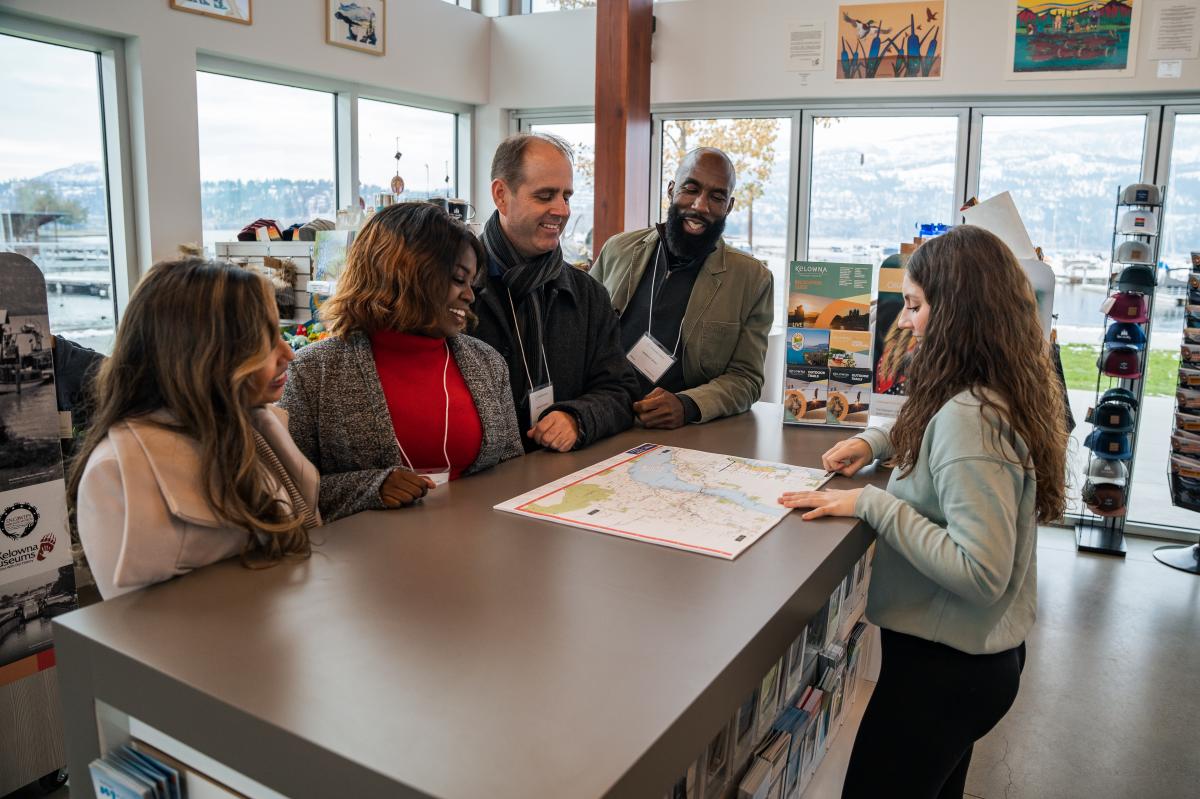 Photo by: Ken Hagen
Plan a purposeful and rewarding trip to Kelowna by using the resources available on our website:
Have more questions about your trip to Kelowna? Connect with our team at the Kelowna Visitor Centre.
Be sure to follow us on TikTok, Instagram, and Facebook for more inspiration and share your adventures using #exploreKelowna.