Membership and Advertising
Through our programs, our members gain access to marketing channels that help increase exposure and drive traffic to their businesses. Our program benefits help expose our members to visitors in the planning stages of their trip, as well as once they are in-market. 
Tourism Kelowna is a not-for-profit society with close to 400 members with a mission is to support and promote Kelowna as a destination for travel. We work tirelessly to showcase the best Kelowna has to offer in order to grow the tourism industry in a sustainable manner; attracting visitors to our region, encouraging them to stay longer, and helping them explore Kelowna and the Central Okanagan. 
You can become a member of Tourism Kelowna or book one of its advertising programs by filling out the program form below. 
Base & Enhanced Program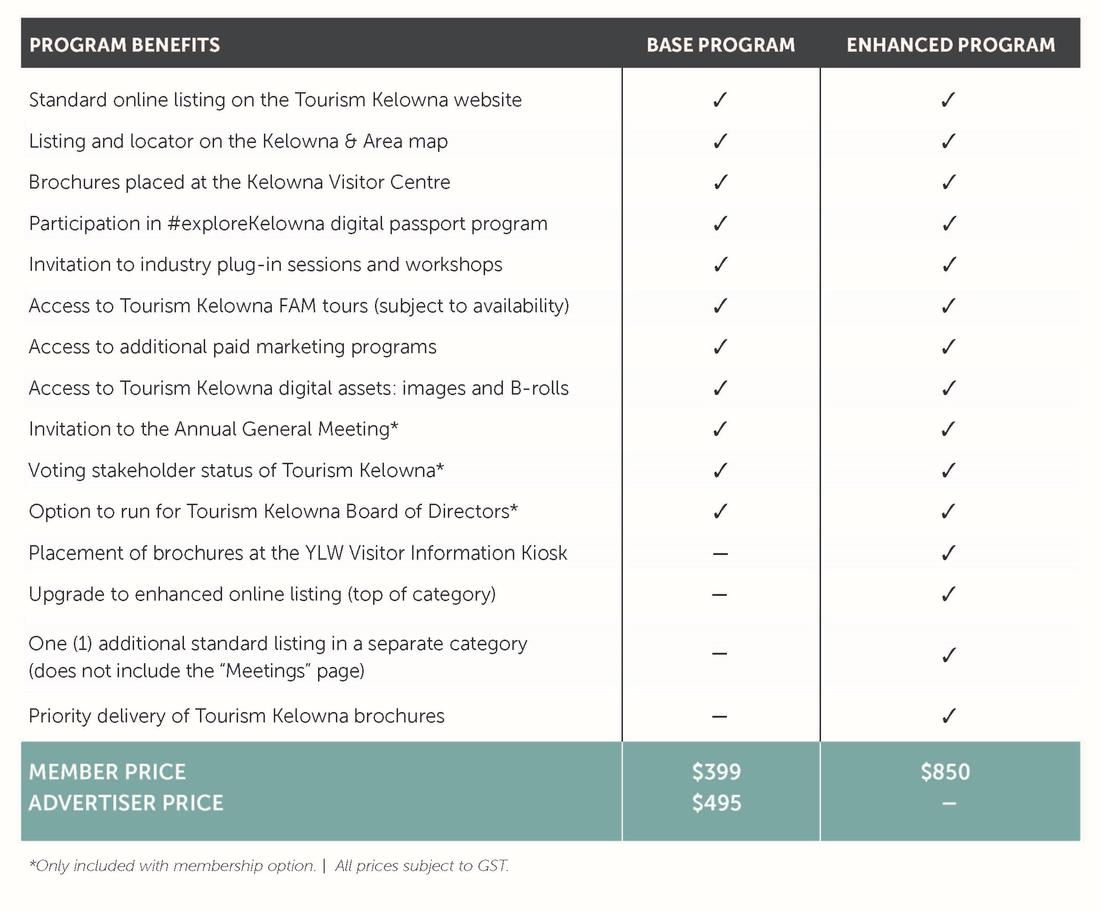 Member: All tourism-related businesses located within the Central Okanagan. Accommodations must be MRDT or DMF remitters, those that don't may qualify as Advertisers. 
Advertiser: Non-tourism-related businesses located in the Central Okanagan, or tourism-related businesses located outside of the Central Okanagan. Accommodations within the Central Okanagan that do not remit MRDT or DMF. 
Learn more information on these programs click here.  To view Tourism Kelowna's Stakeholder Principles, click here. 
For more information please contact Sara Correa at sara@tourismkelowna.com