Lake life with the family in Kelowna is hard to beat. Delicious fresh fruit from the market, boating on Okanagan Lake, and tasty ice cream.
If you can't make it to the Kelowna Farmers' & Crafters' Market on Saturday, don't worry, there is another chance on Sunday, downtown on Bernard Avenue.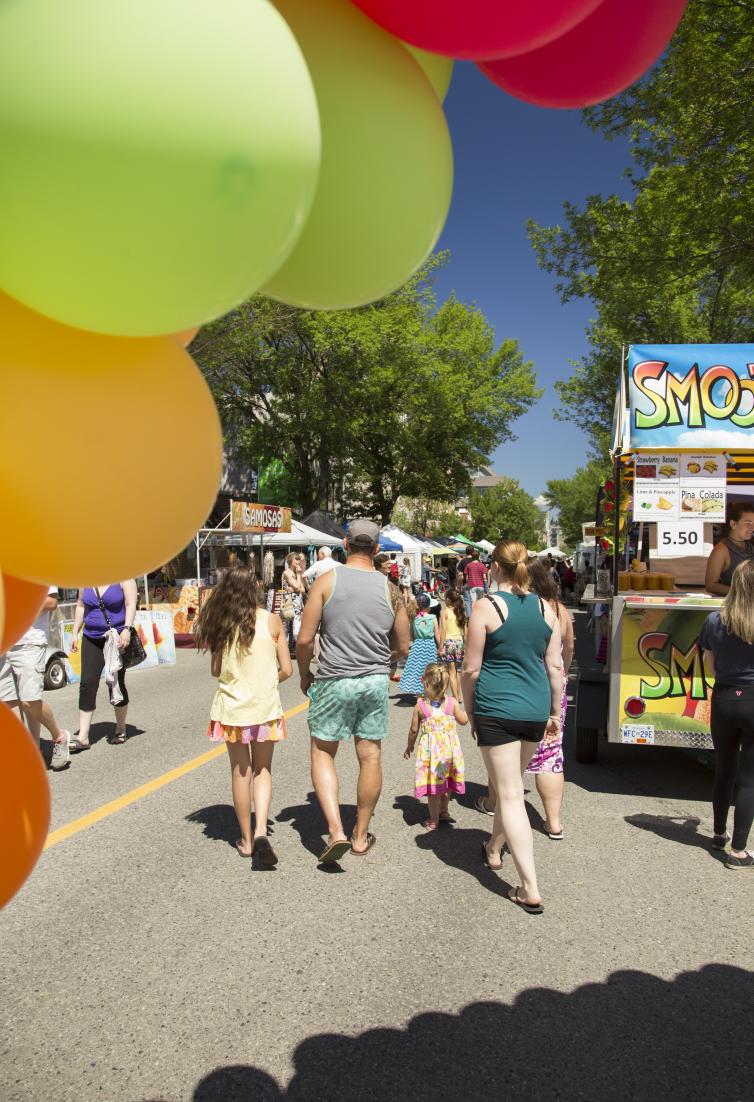 Lots of options for fresh produce, art and crafts, and great food. We grabbed some in-season strawberries from a local farm!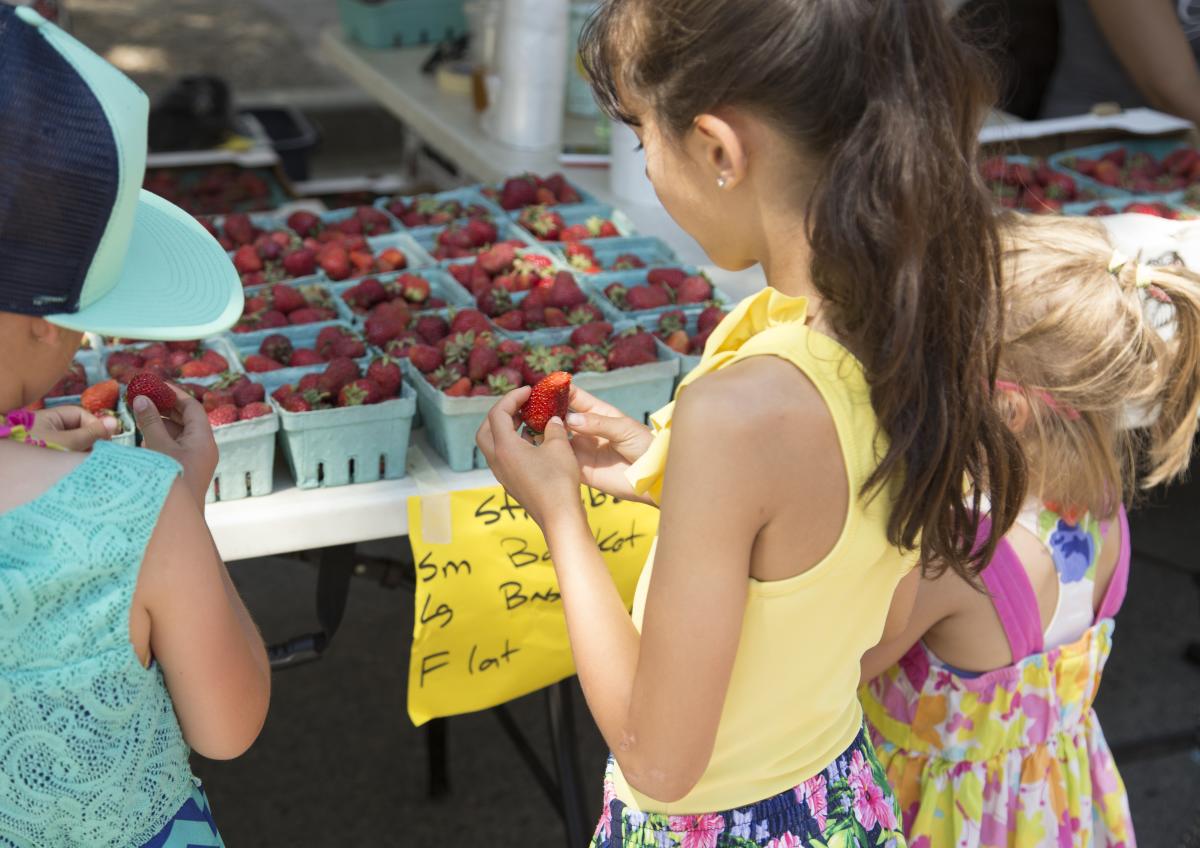 After the stop at the farmer's market, an easy walk down Bernard Avenue's wide sidewalks is all it takes to get to the marina. (For some great gift ideas, check out Mosaic Books while you're downtown).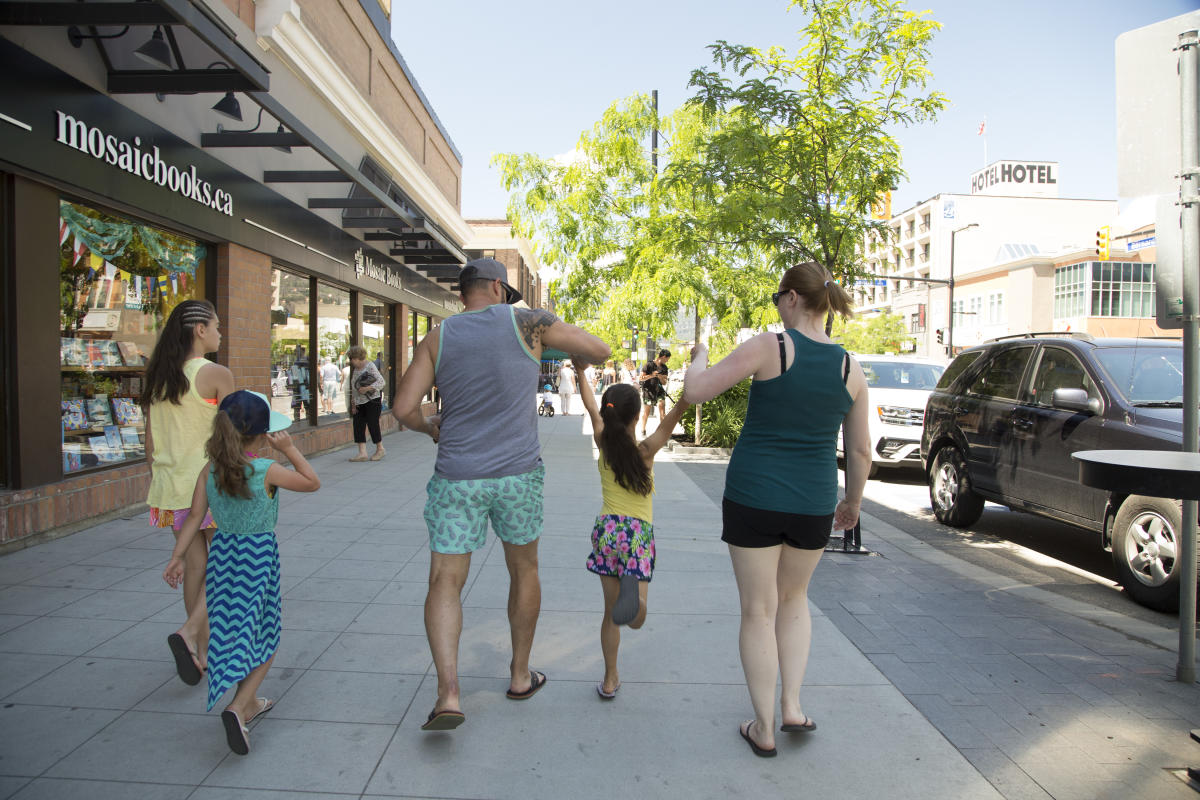 Just past the Sails and the Ogopogo statue is Kelowna's Downtown Marina; it's stroller friendly, too!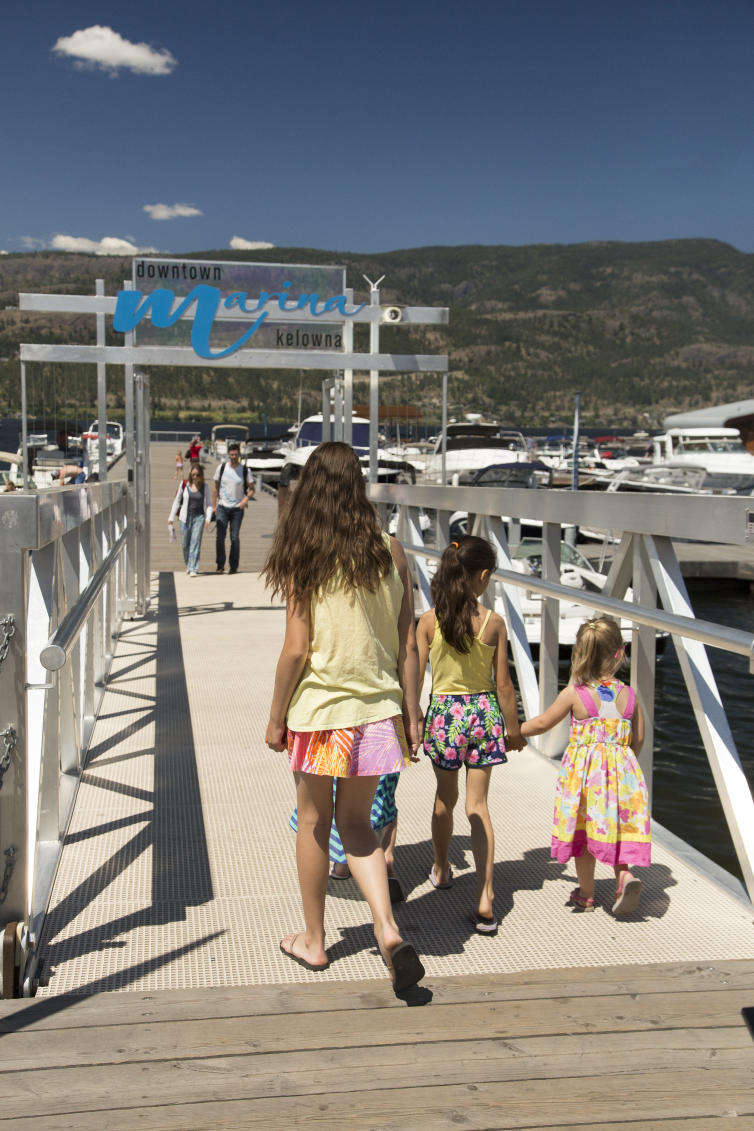 With boat rentals available, Downtown Marina allows you to get on the water from the heart of downtown.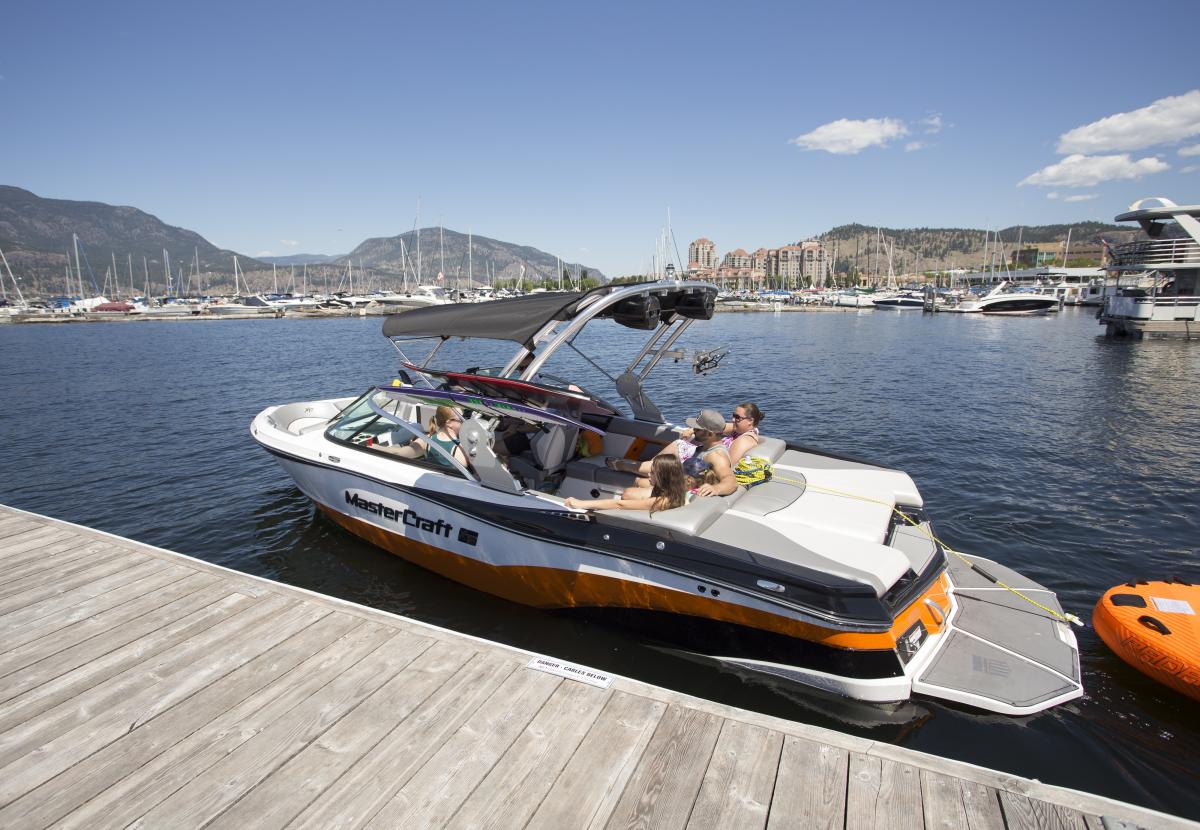 The views of the water might only be rivalled by the city skyline. Either way, the girls were too busy laughing.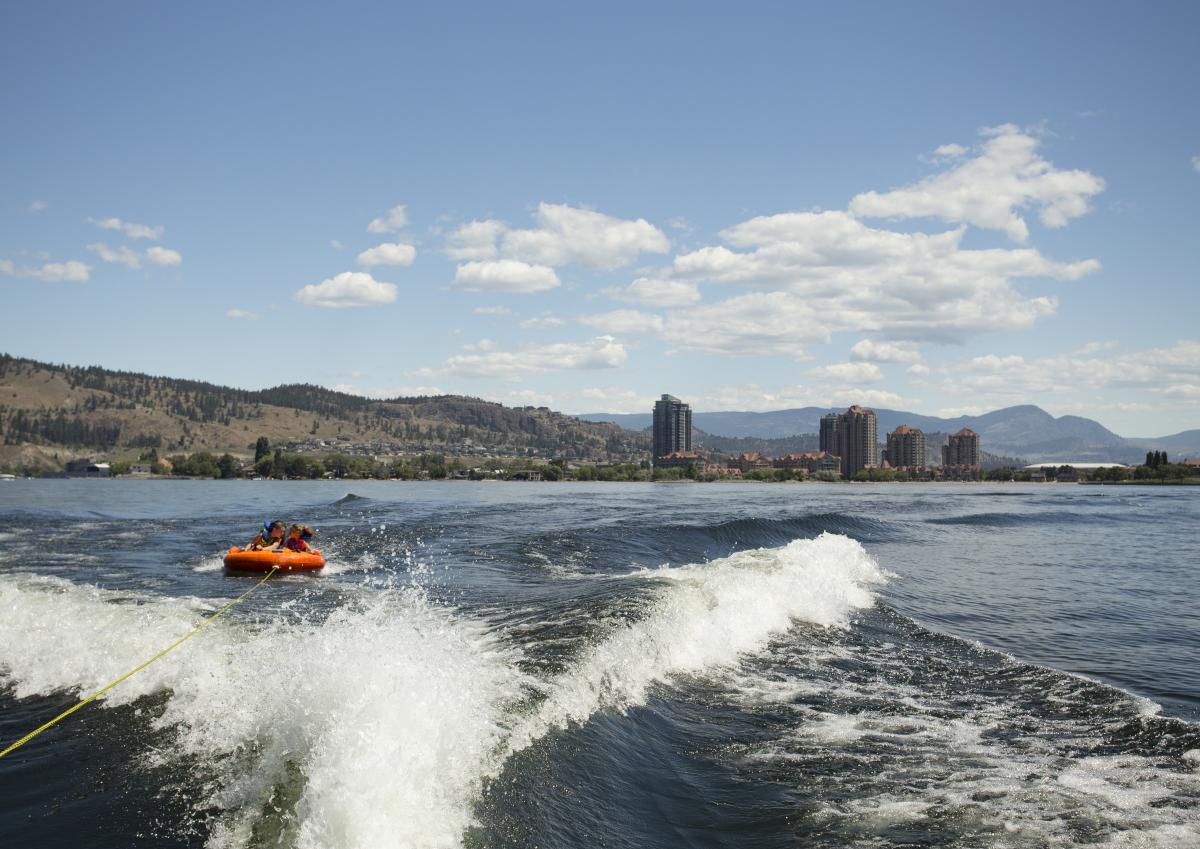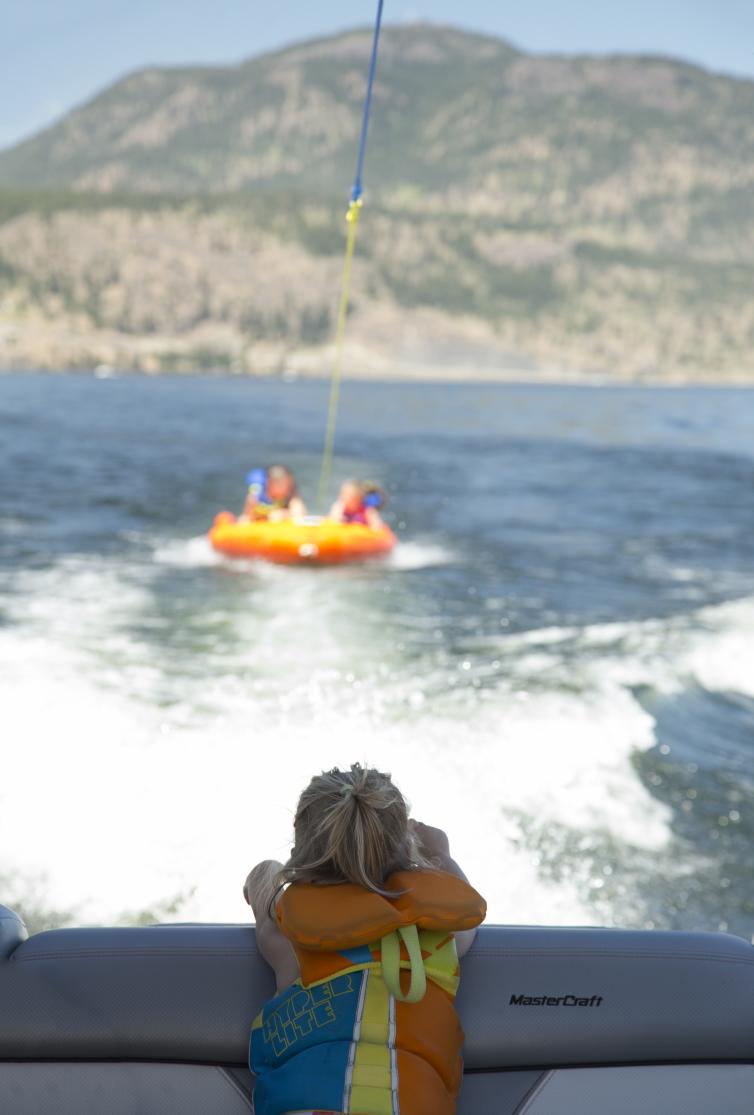 Sometimes it takes a little coaxing, but it's worth getting in the water and cooling down for a minute when the sun is shining.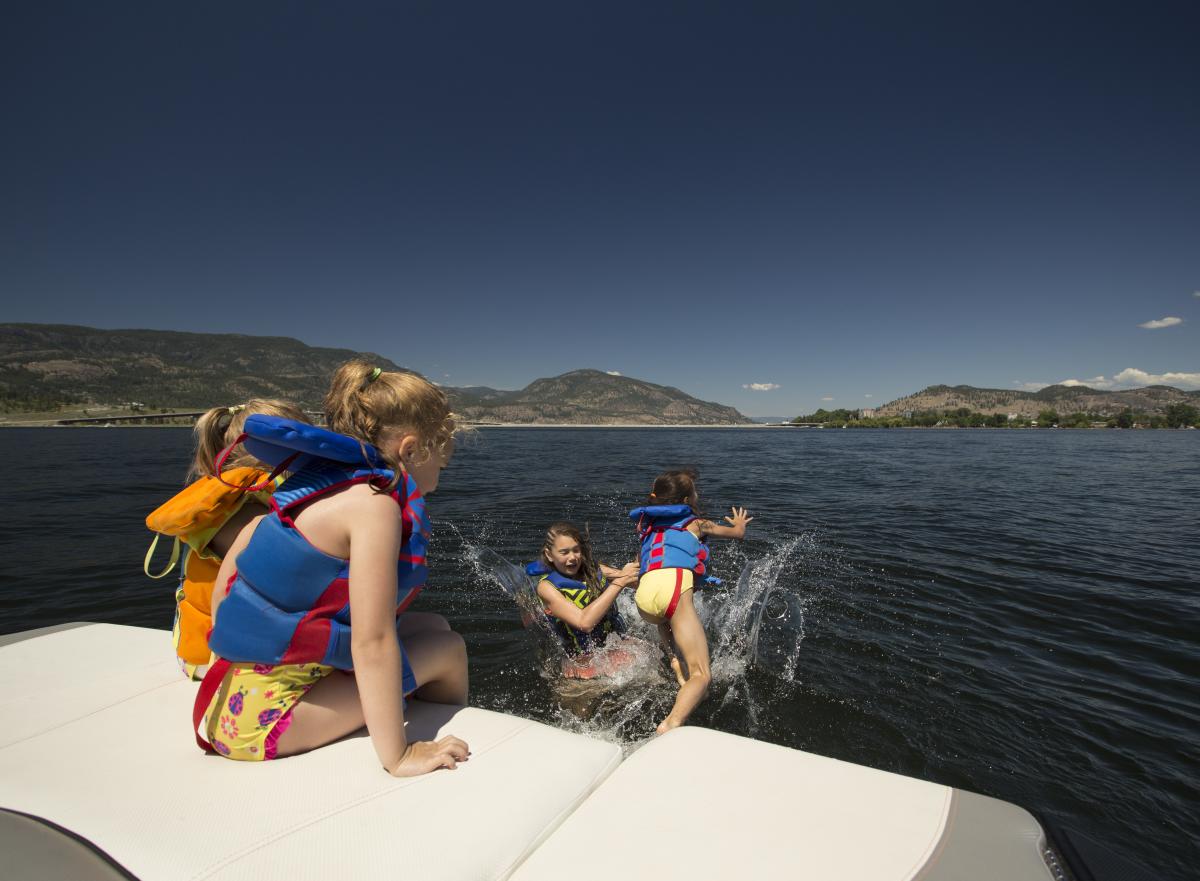 A full day on the water means lots of photos and plenty of cuddles. The boat we had was very comfortable with lots of legroom to take in views you can't get tired of.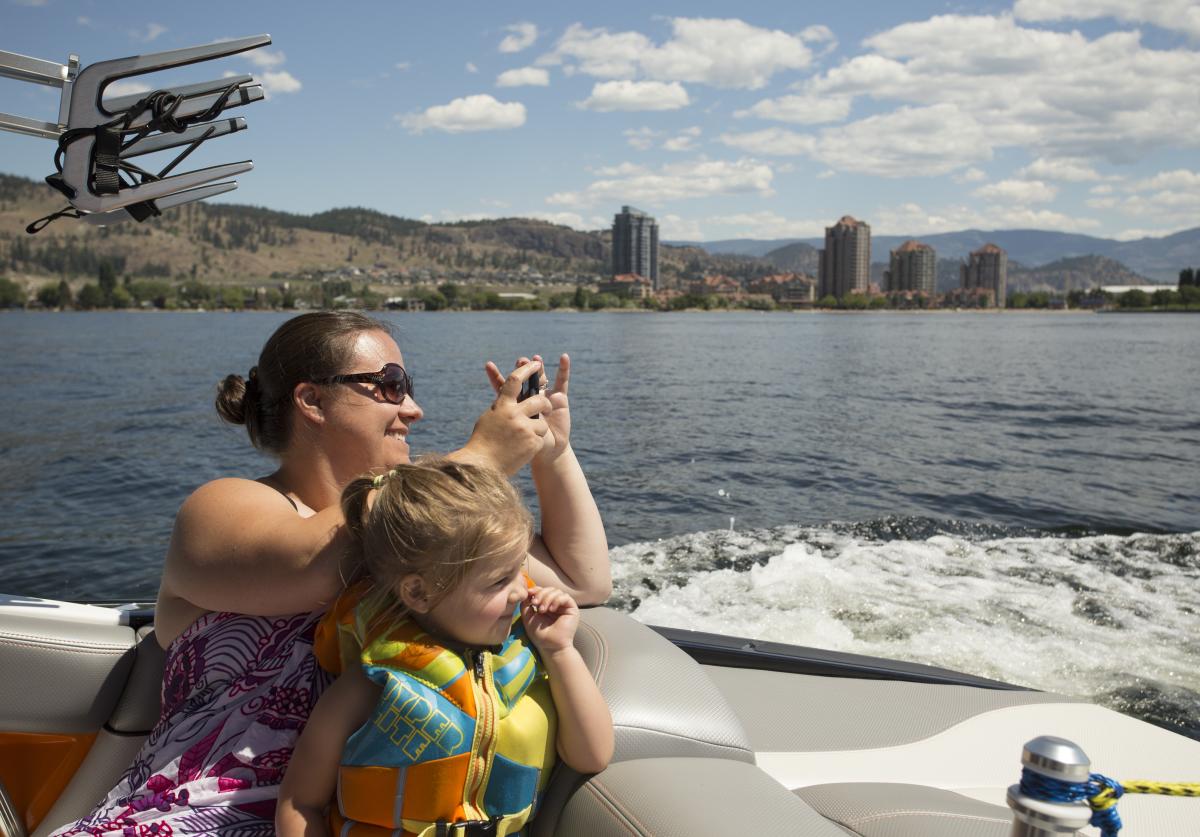 Wake surfing is similar to wakeboarding, you just have to find your spot and go for it! This was Ted's first try and he managed to get up on the board pretty easily. It also helped to have a knowledgeable captain, courtesy of Downtown Marina.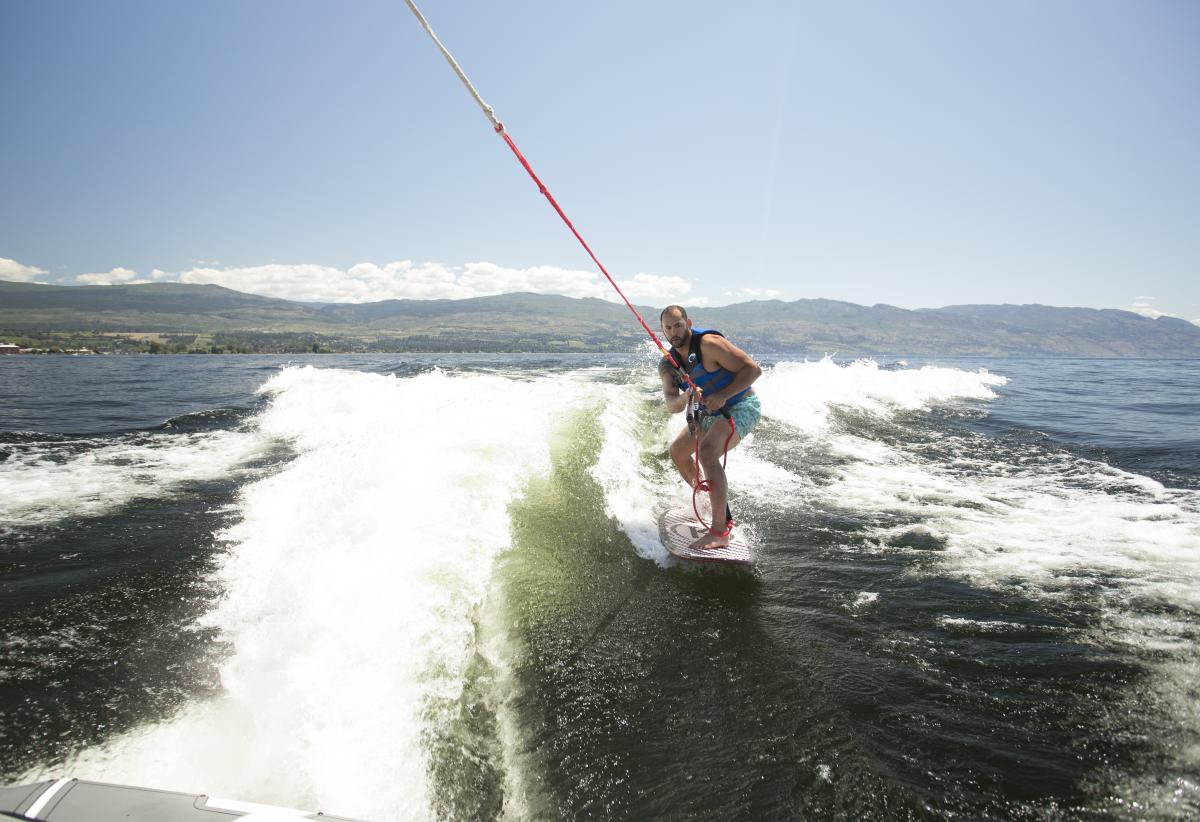 Views upon views, Kelowna style. The girls still haven't been able to stop talking about their time on the boat. We can't wait to do it again.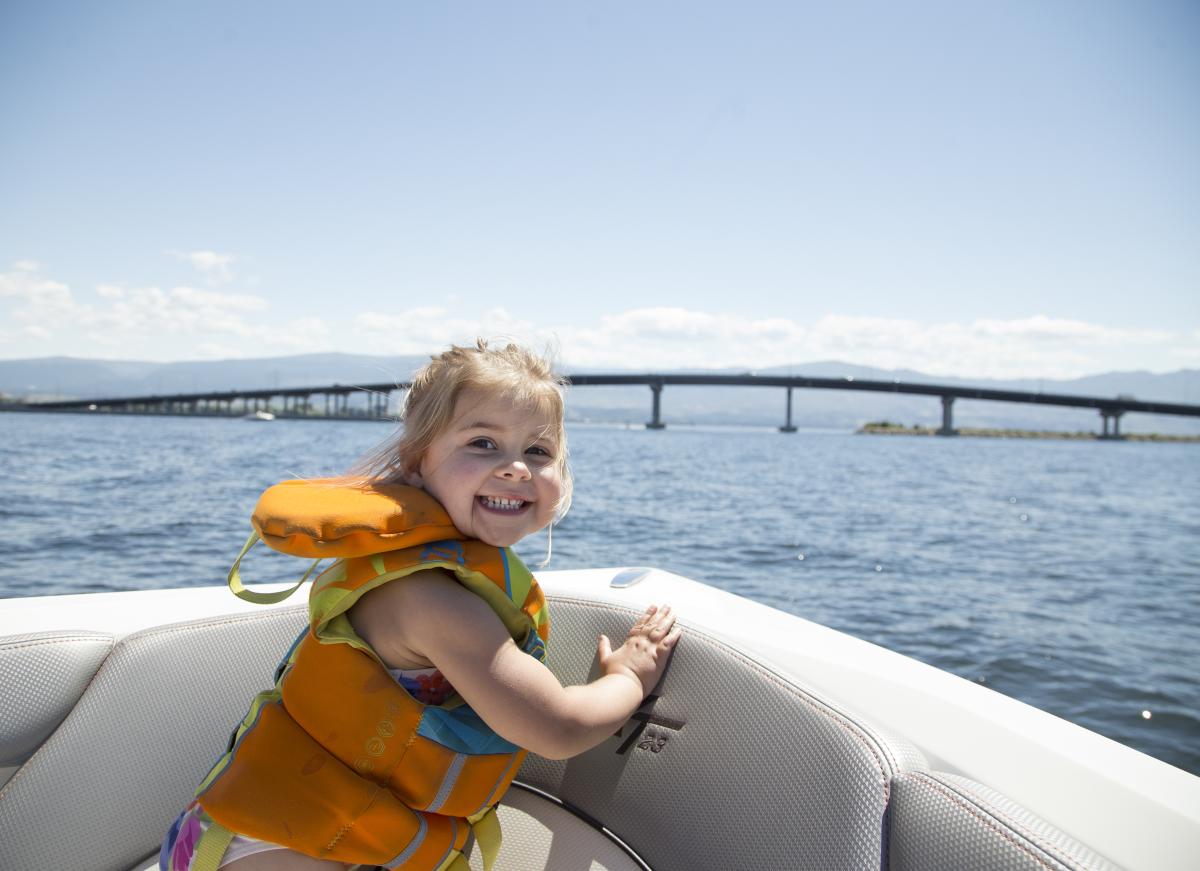 After a hot day on the water, a nice cold ice cream cone is the best kind of treat. We checked out Parlour this time around, serving up delicious housemade ice cream using local ingredients.