Kelowna is made up of several distinct neighbourhoods and communities, all of which add something uniquely their own to Kelowna's vibe. This Guide to Pandosy is part of a series designed to give you an overview of the places you can discover when you #exploreKelowna.

Pandosy
South of downtown Kelowna sits Pandosy, a charming neighbourhood full of local shops, eateries, parks and beaches, and nearby waterfront accommodations. In just under an hour, you can walk from Kelowna City Park to Boyce-Gyro Beach Park, taking in the historic homes and scenic views along Abbott Street. The neighbourhood is also easily accessible by public transit along Pandosy Street/Lakeshore Road, though it also offers plenty of parking options for those who prefer to drive. 

Accommodations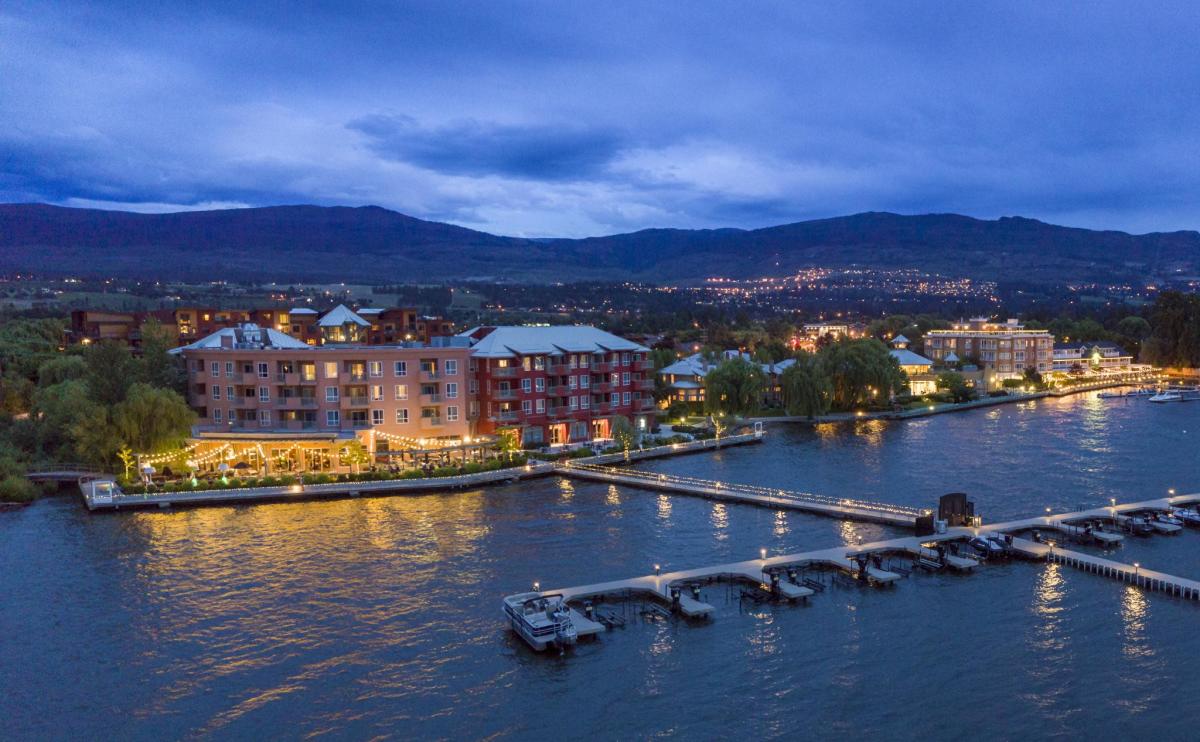 Eldorado Resort
Between South Pandosy and Lower Mission sits Eldorado Resort, comprised of two separate properties, Manteo and Hotel Eldorado. The Manteo opened in 1953 as the Beacon Beach Resort, a popular destination in Kelowna that was transformed into the property visitors know and love today in 1994. Its sister property, Hotel Eldorado, was founded as The Eldorado Arms Hotel by Countess Bubna, an aristocratic English woman, in 1926, becoming Kelowna's premier social hub in the 1950s and '60s. Today, the original Victorian charm of the property remains, with elevated touches.
Hotel Eldorado offers guest rooms and suites, while Manteo has guest rooms, suites, and villas, allowing groups of all sizes to enjoy their stay comfortably. Visitors at Eldorado Resort can take advantage of the amenities at both properties, which include indoor and outdoor pools, private beach access, water sports rentals, and more. Both properties have onsite dining options—Maestro's Mediterranean and Lakeside Dining, respectively—with fantastic outdoor patios for the warmer months. Hotel Eldorado is also home to The Whisky Room, which offers the largest selection of Whiskys in Kelowna. 
Nearby, Siesta Suites offers a budget-friendly option for solo travellers, couples, families or groups. Only minutes away from the beach and Okanagan Lake in the heart of Pandosy, Siesta Suites has 96 rooms, with options that include kitchenettes and full kitchens. They also have two on-site pools, one indoors and one outdoors, along with gas BBQs, picnic areas, and self-serve laundry, convenient for longer-term stays. The hotel is conveniently located across from Mission Park Shopping Centre, where you'll find local shops, a pharmacy and grocery store, several quick service and fast-food dining options, including Starbucks, and more. 
Other accommodations in the area include:

Activities & Attractions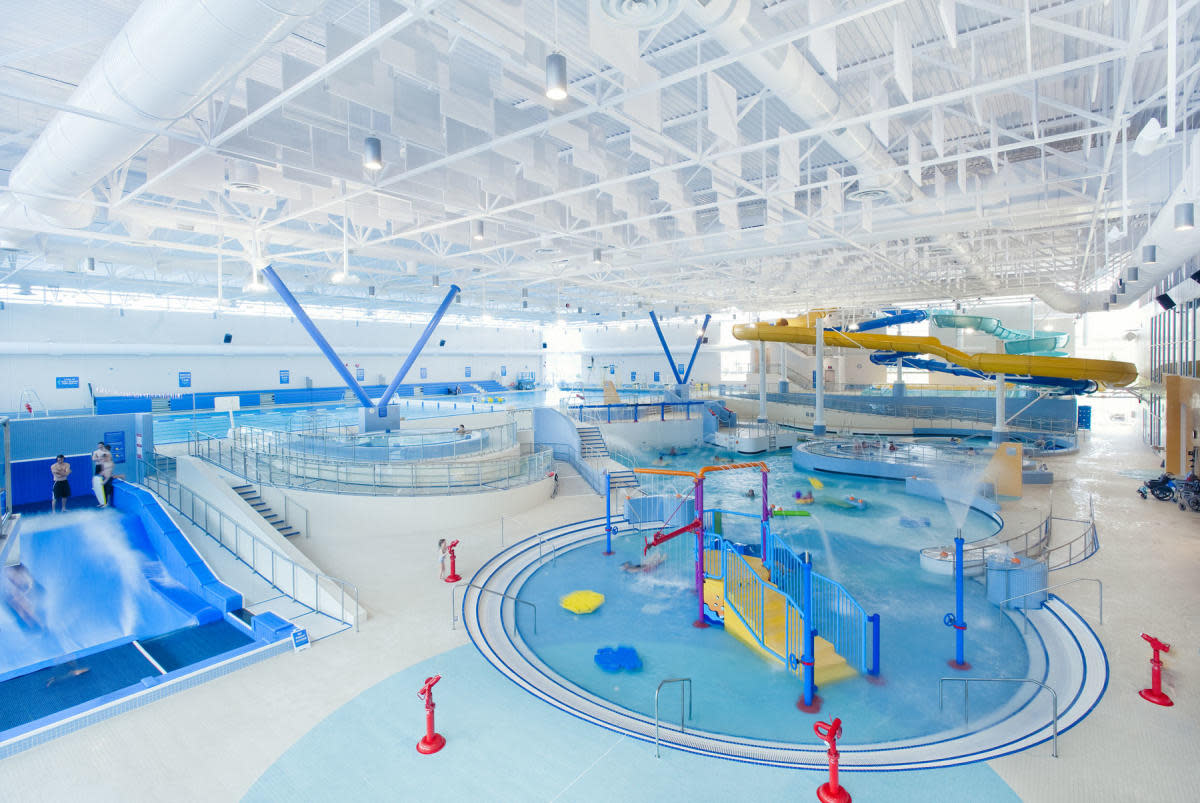 Waterpark at the H20 Adventure + Fitness Centre. 
One of the most popular activities in Pandosy during the warmer months is, of course, spending time at the beach. Okanagan Beach Rentals has locations at Boyce-Gyro Beach and Rotary Beach, so visitors and locals can rent an array of non-motorized water toys like pedal boats, water trikes, stand-up paddleboards (SUPs), and more. Nearby, Eldorado Marina has you covered for boat and waverunner rentals, along with some water sports equipment like kayaks and SUPs.
Close to Pandosy, in nearby Mission, there are many activities and attractions to discover, including:

Food & Drink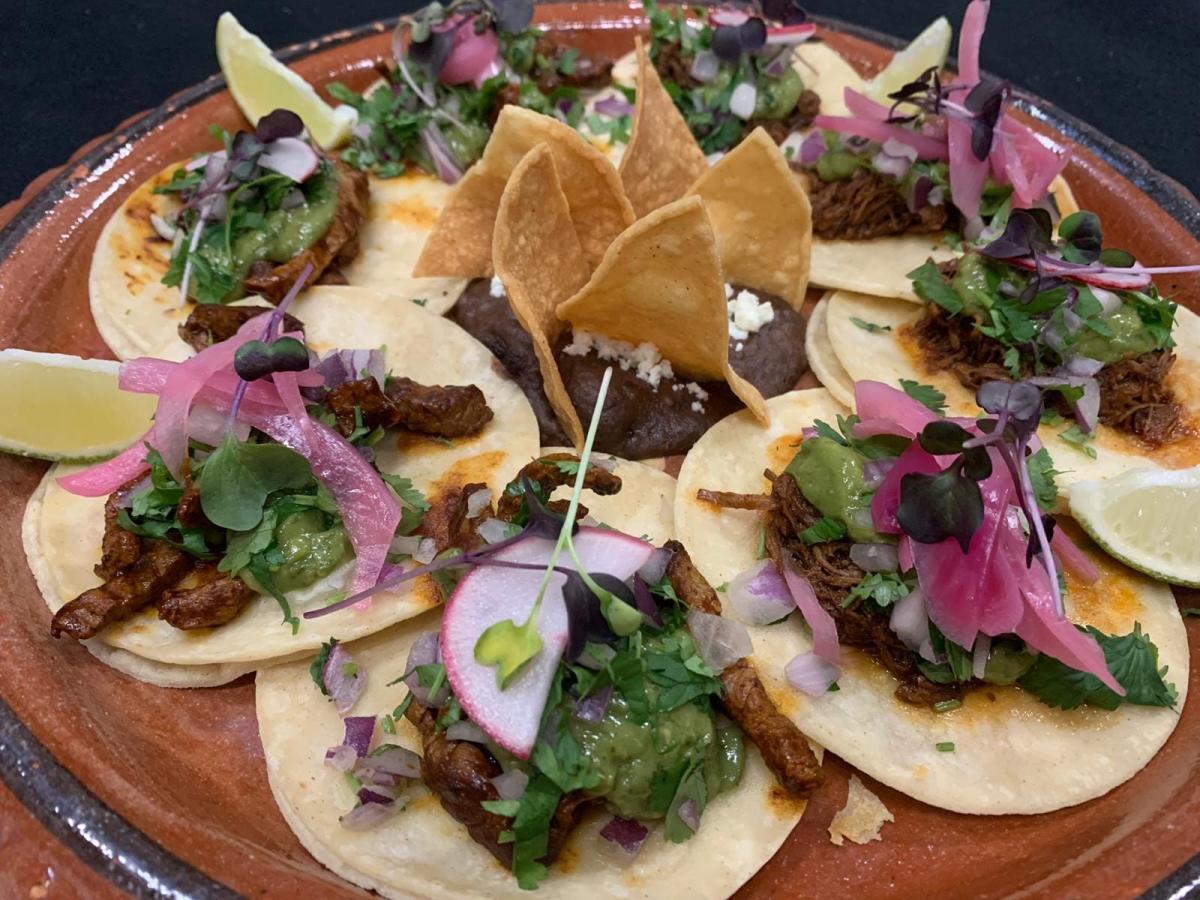 Tacos from Hector's Casa.
In and around Pandosy, as with most other neighbourhoods in Kelowna, you'll have a number of spots to choose from for breakfast, lunch, dinner, and everything in between!

Shopping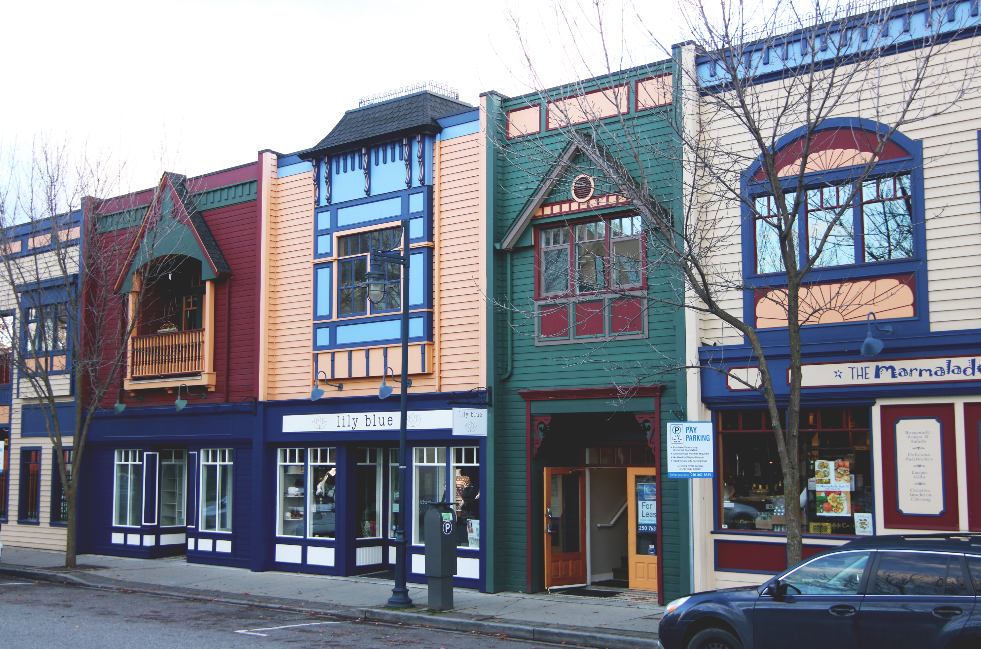 Shops in Pandosy Village. Photo Credit: Meghan Reading
Pandosy Village's charming and colourful storefronts are home to an array of local businesses, offering everything from clothing and footwear to art and antiques and so much more. 
Lily Blue and Blue Ginger, locally owned and operated sister stores, carry clothing, jewellery, accessories, footwear, home goods and more. Other clothing retailers in the area include Boheme Collective, Creative Muse Art & Apparel, Frakas Boutique, Jigsaw Clothing Co., and The Wardrobe Boutique.  
If you're looking for footwear, there are a few shops in Pandosy, including Robertson's Clothing & Shoes, Sassy Shoes, and Strut Footwear & Apparel.
Specialty shops in the area include Lois Lane Warehouse for antiques, Fresh Air Kelowna for bikes, seasonal rentals, and sporting goods, The Book Bin for used books, Once Upon A Bookstore for kids books, and Bliss Bridal Boutique for bridal and graduation attire.

Arts & Culture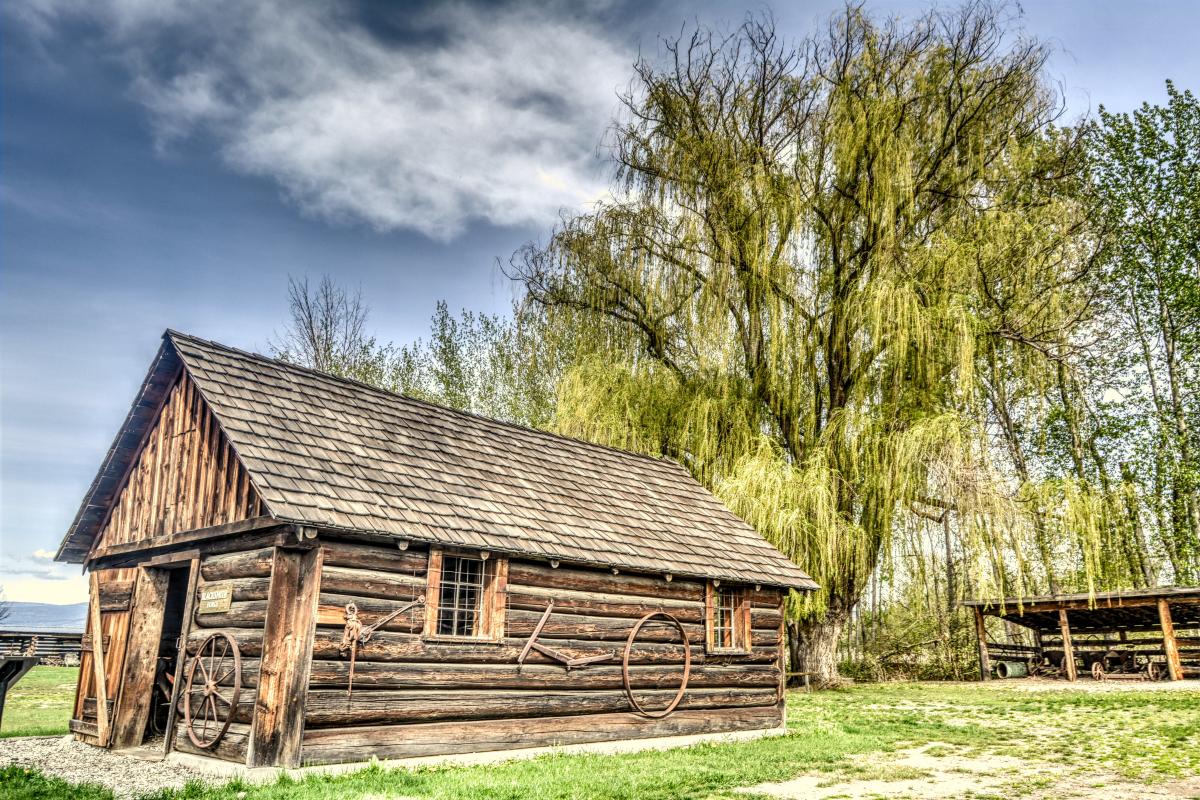 Father Pandosy Mission. Photo Credit: Eoin Carey
In addition to the shops mentioned above, you'll also find a selection of contemporary fine art. Gallery 421 has been operating in Kelowna since 2001, showcasing works from acclaimed Canadian and international artists. Nearby, SOPA Fine Arts has over 4,000 square feet of exhibition space, where contemporary works from Canadian and international artists are featured. The longest-standing gallery in the neighbourhood, Tutt Street Gallery, which opened in 1984, proudly displays 100% Canadian art, specializing in original oil and acrylic paintings. 
The neighbourhood's namesake, Father Pandosy, was one of three oblate missionaries who founded Mission de L'Immaculée Conception in 1859, which would eventually grow into what we know today as Kelowna. Though the original Mission was decommissioned in 1906, the site's buildings were acquired in the mid-1950s, with the goal of restoring and preserving the heritage site. Today, travellers and locals can visit Father Pandosy Mission to explore these preserved buildings and learn more about Kelowna's history.  

Parks & Outdoor Space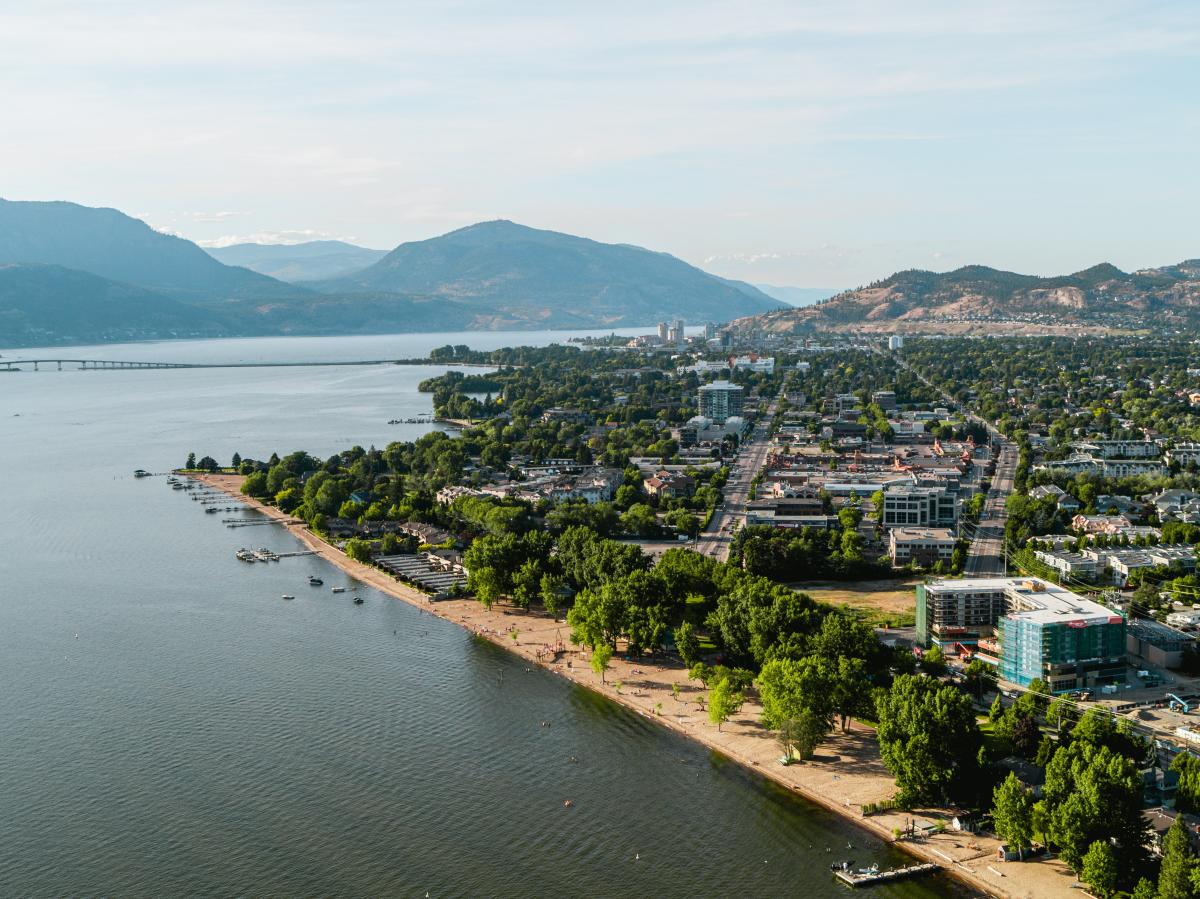 Boyce-Gyro Beach & the Pandosy area. Photo by: Nic Collar Film
Boyce-Gyro Beach Park and Rotary Beach Park, two of Kelowna's most popular and well-known beaches, are in Pandosy. The neighbourhood is also home to numerous small beaches that dot the lakeshore and can be accessed along Abbott Street.
Kelowna's newest waterfront park, which will be named officially in 2024, sits at the corner of Abbott Street and Cedar Road. Opened to the public in late June 2023, the park has numerous features, including a public pier and floating dock, an accessible kayak launch perfect for accessing the Kelowna Paddle Trail,  urban and naturalized beachfront, seating and picnic tables, and more. 
Bird enthusiasts and nature lovers will want to add Sibell Maude-Roxby Bird Sanctuary to their spots to visit while in Pandosy. Mission Creek Greenway is also accessible just south of Pandosy, with Mission Creek flowing into Okanagan Lake just past Eldorado Resort.
Nearby, Guisachan Heritage Park is a beautiful spot to relax, thanks to its lush gardens and numerous trees. Guisachan House, built in 1891, now houses a restaurant that can be booked year-round for weddings.