It's amazing to have places of raw, natural wonder just minutes from the heart of downtown Kelowna. Here are a few of my favourite waterfall hikes:
Christie Falls
*Note: Christie Falls is closed until further notice.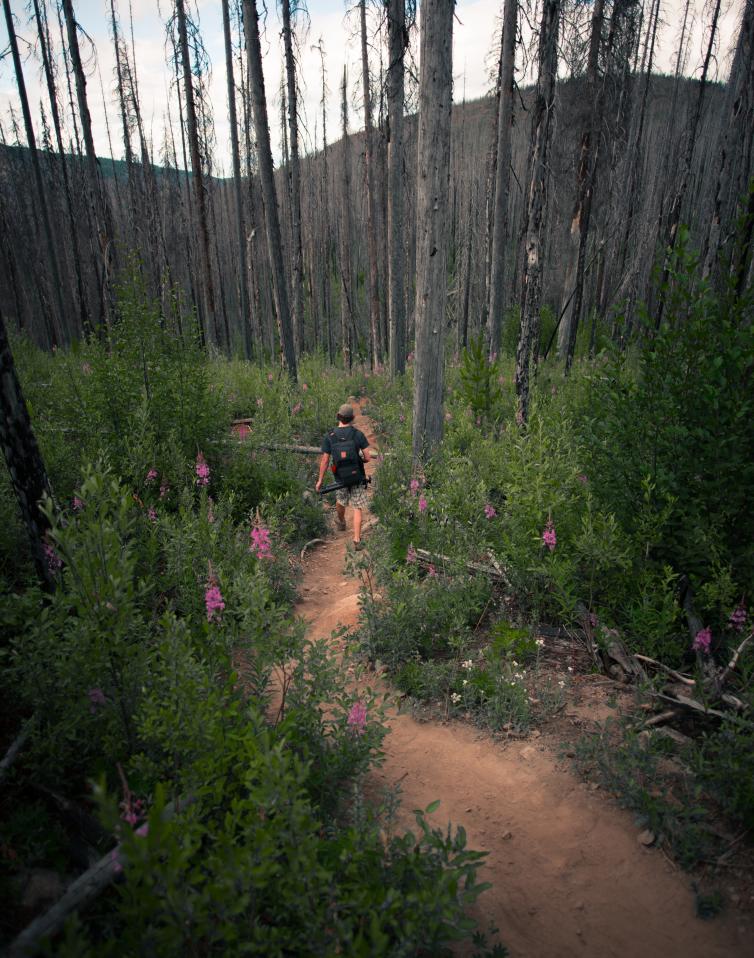 The hike to the waterfall is almost as scenic as the destination.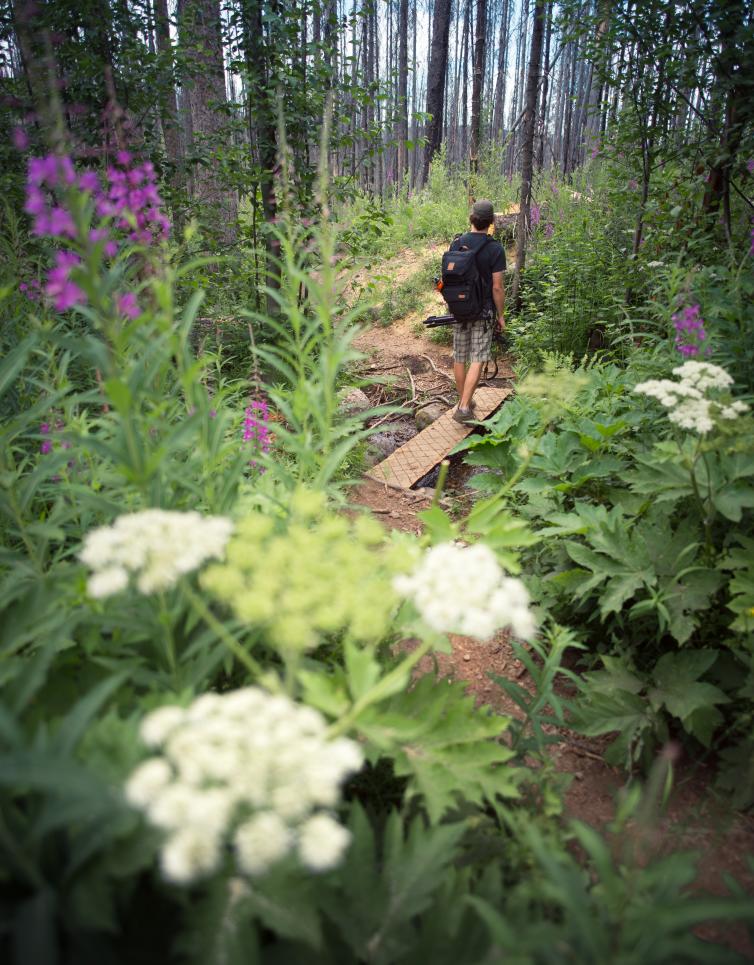 The colours of these wild flowers gave me spring flashbacks, this seemingly thin forest was unexpectedly thick & green.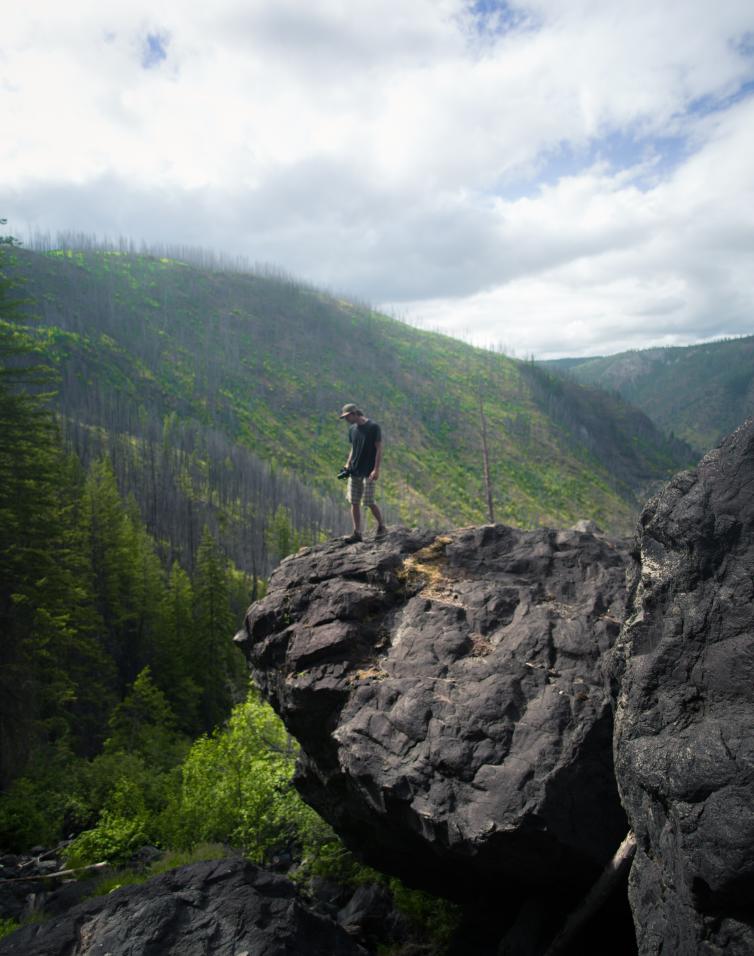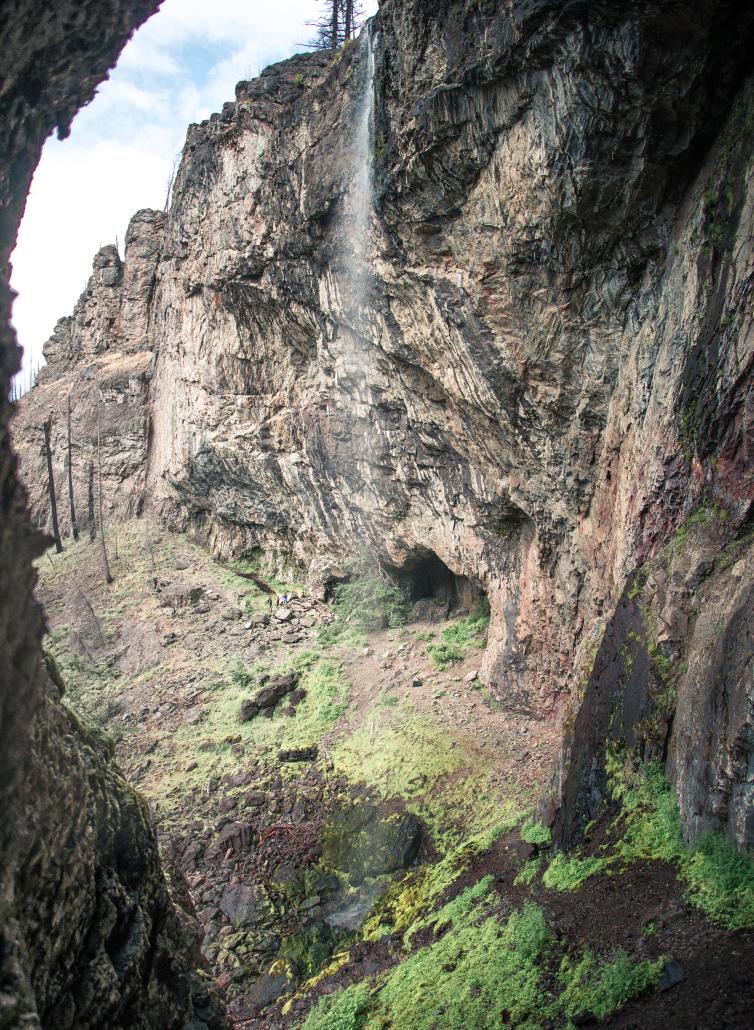 I am always in sheer awe when I see these falls.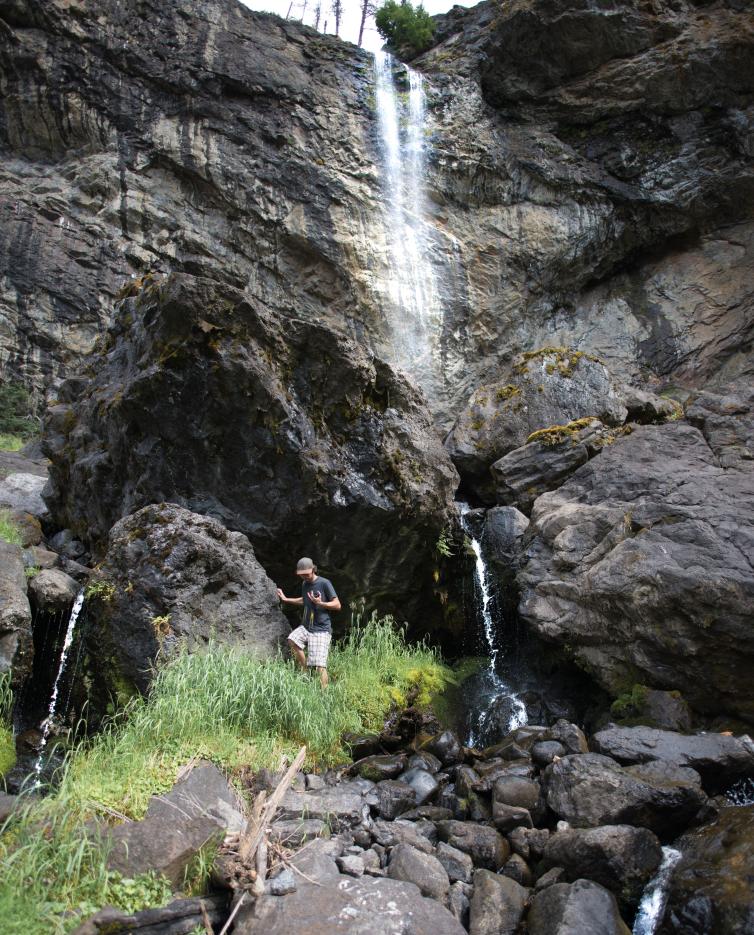 By the time mid-summer rolls around Christie Falls dwindles to a small stream, but the scenic cliff and caves make viewing this seemingly lost waterfall all the more worth it.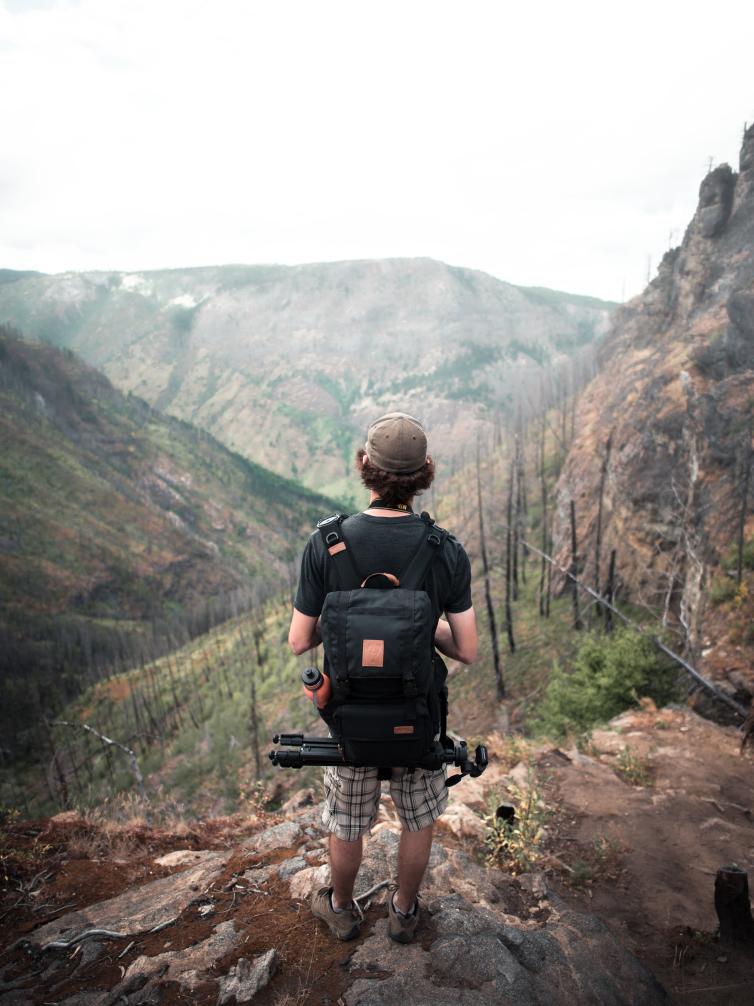 Everywhere you look on this hike is simply stunning.  
For more Christie Falls information and directions, click here.
This might not be a stairway to heaven, but it will get you halfway there.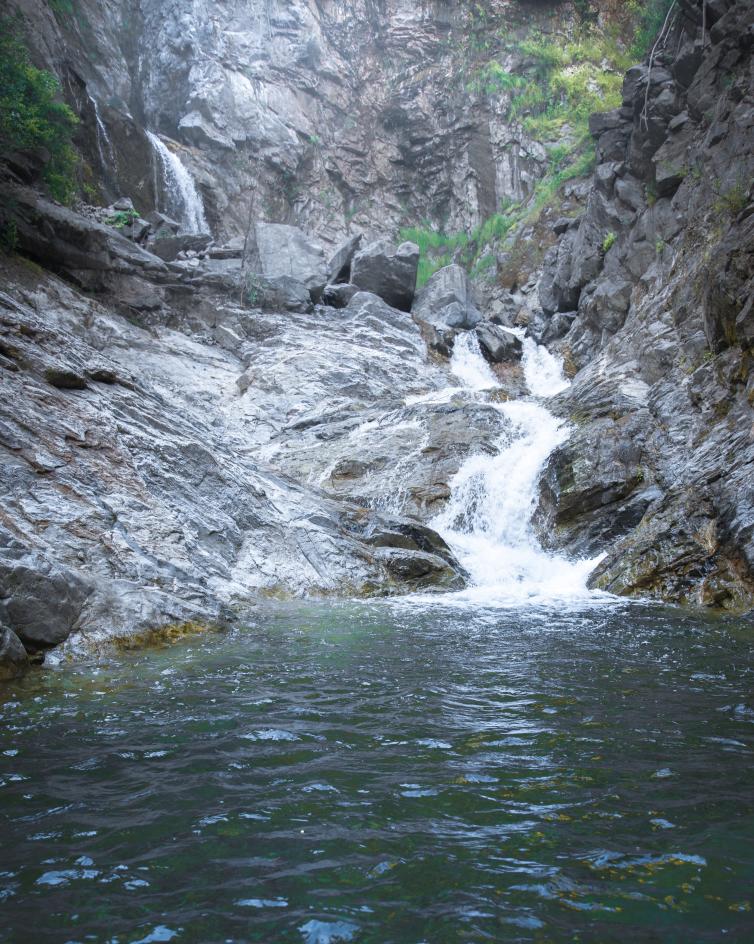 One of many waterfalls at Fintry Provincial Park. The water flows from Christie Falls and eventually pours into the creek that feeds Fintry Falls. Which is pretty interesting when you consider how long it takes to get from one waterfall to another.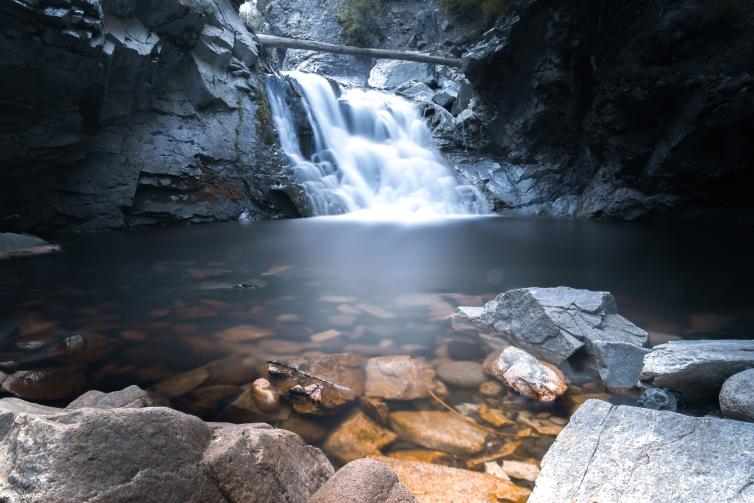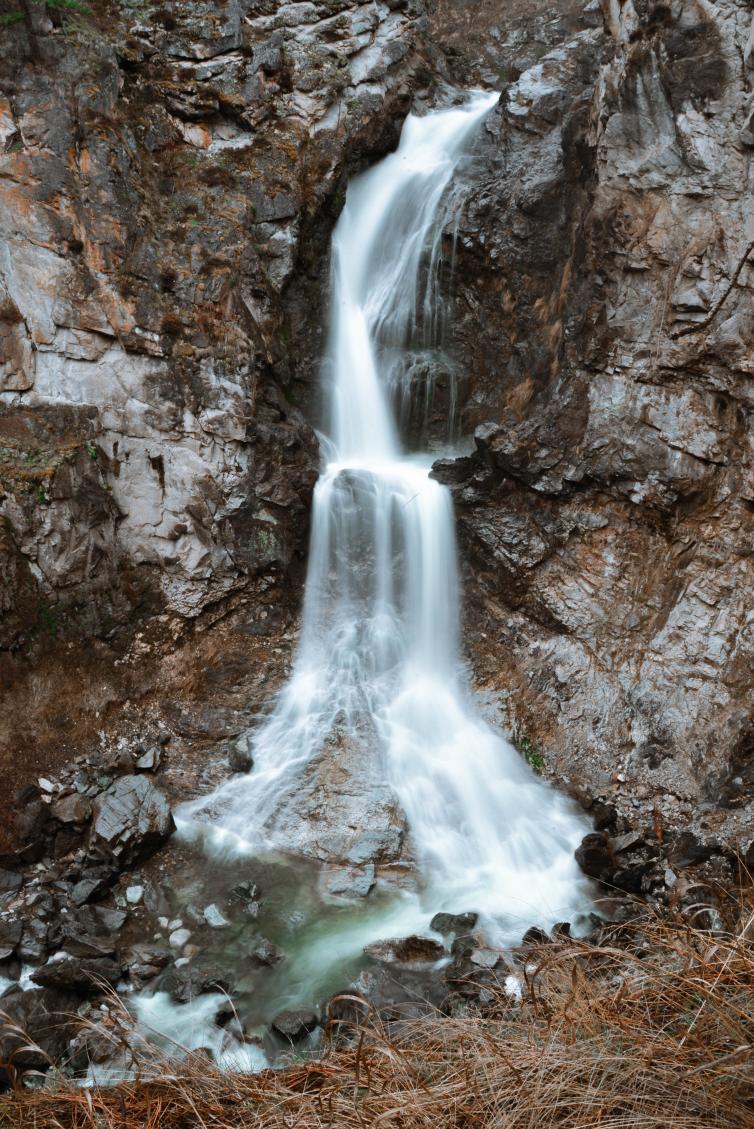 These falls are the last of 3 on the Fintry Waterfalls trail.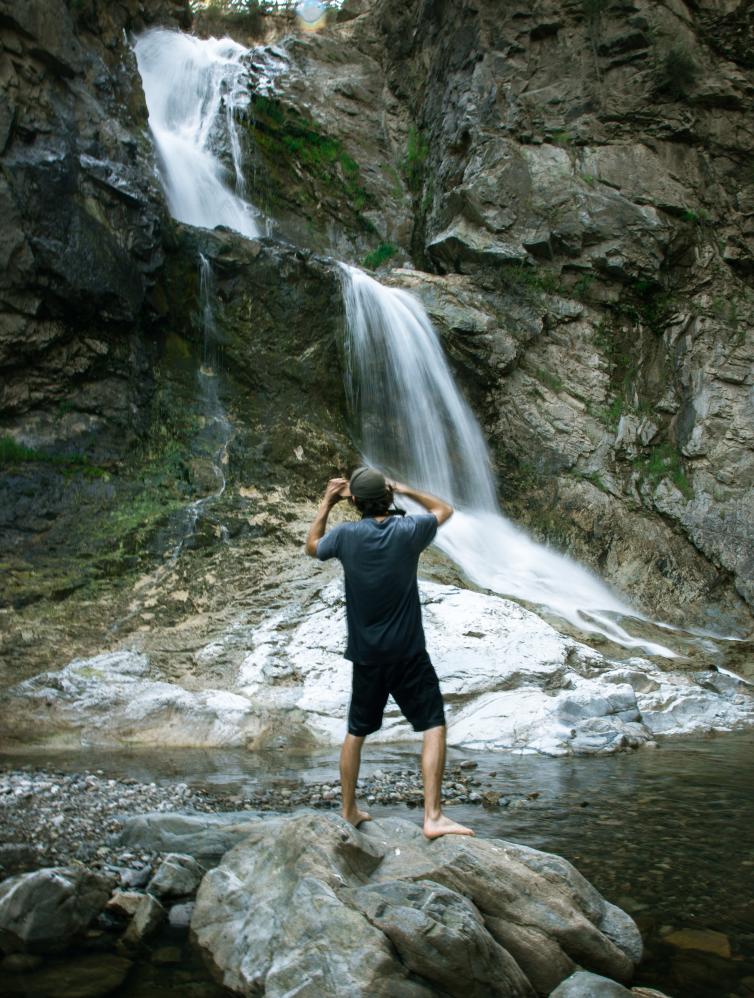 Fintry Provincial Park and Waterfalls does a great job of making one feel small.
For more Fintry Falls information and directions, click here.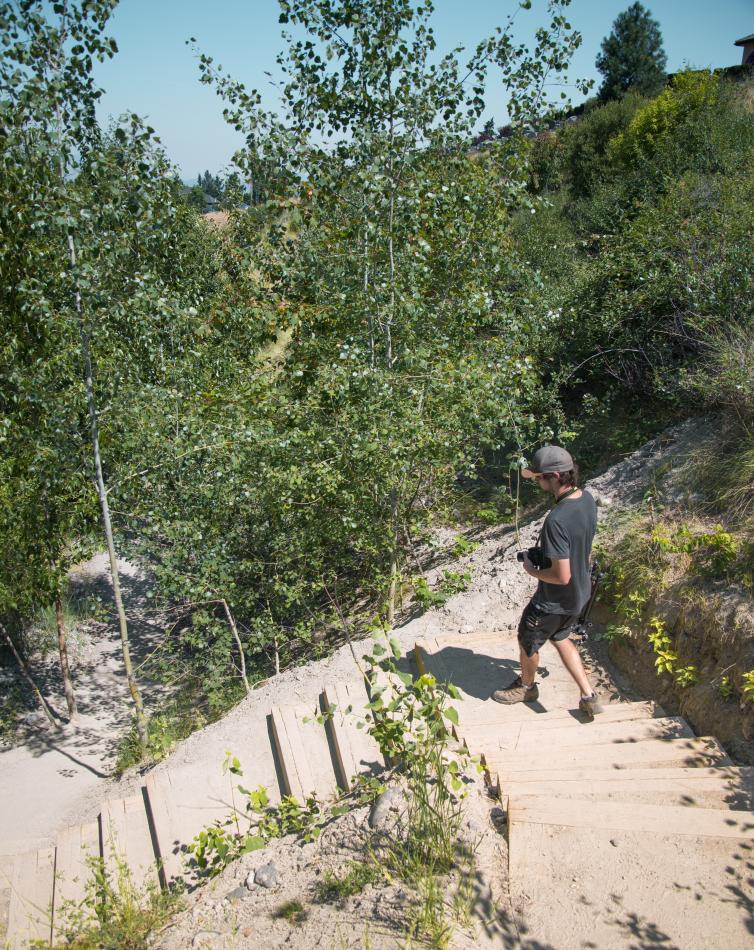 Follow the switch backing trail down into the canyon below.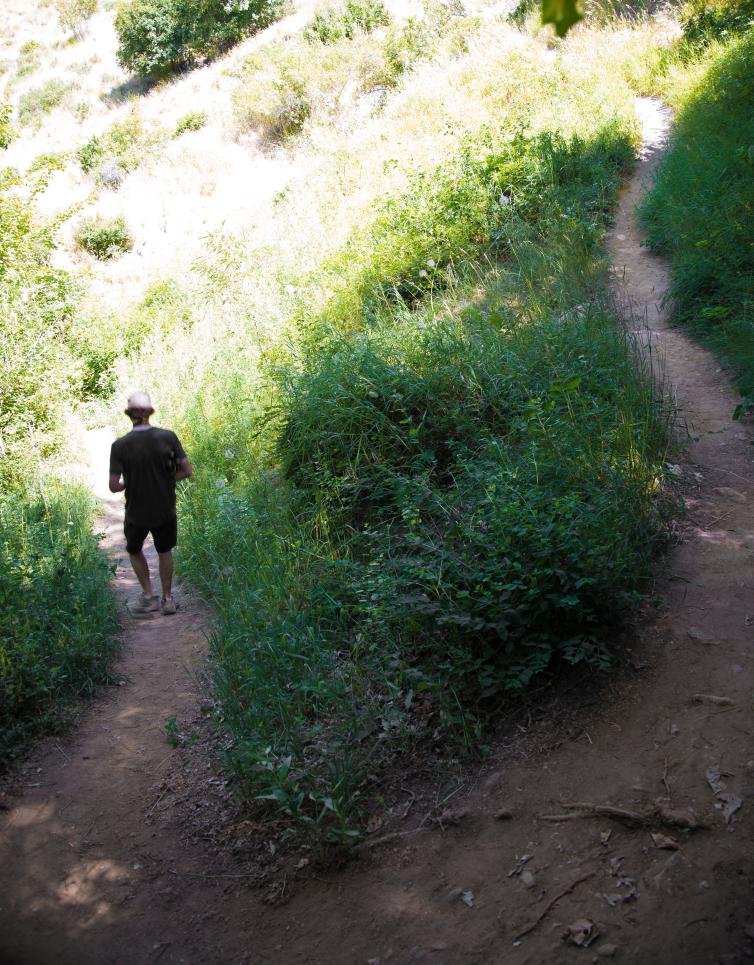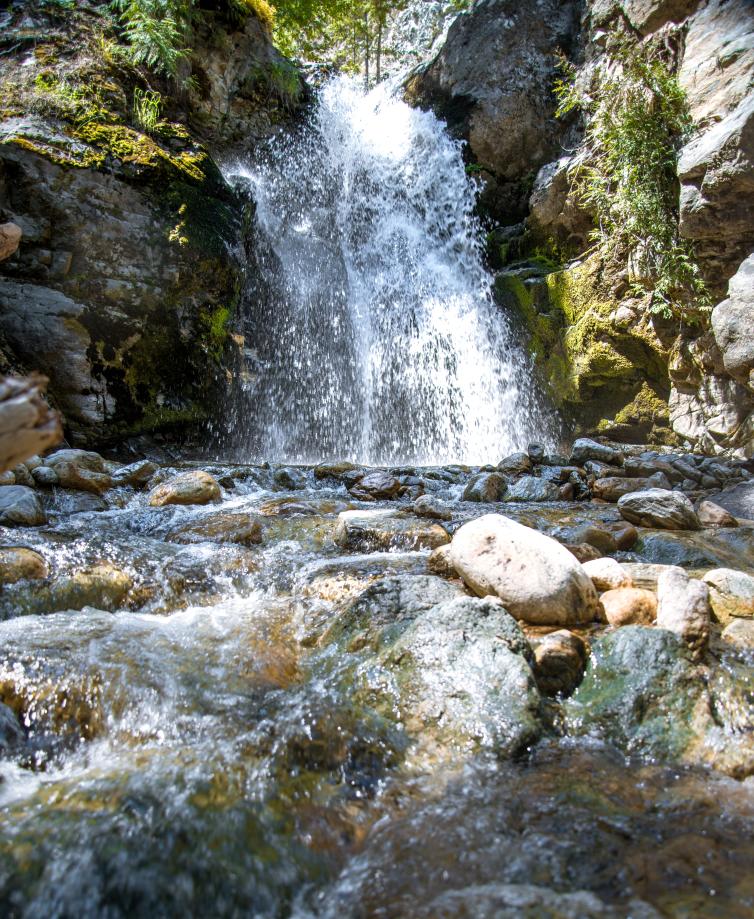 The park is made up of two separate waterfalls, the first one you see is Canyon Falls. This little slice of nature is only 15 minutes from downtown Kelowna.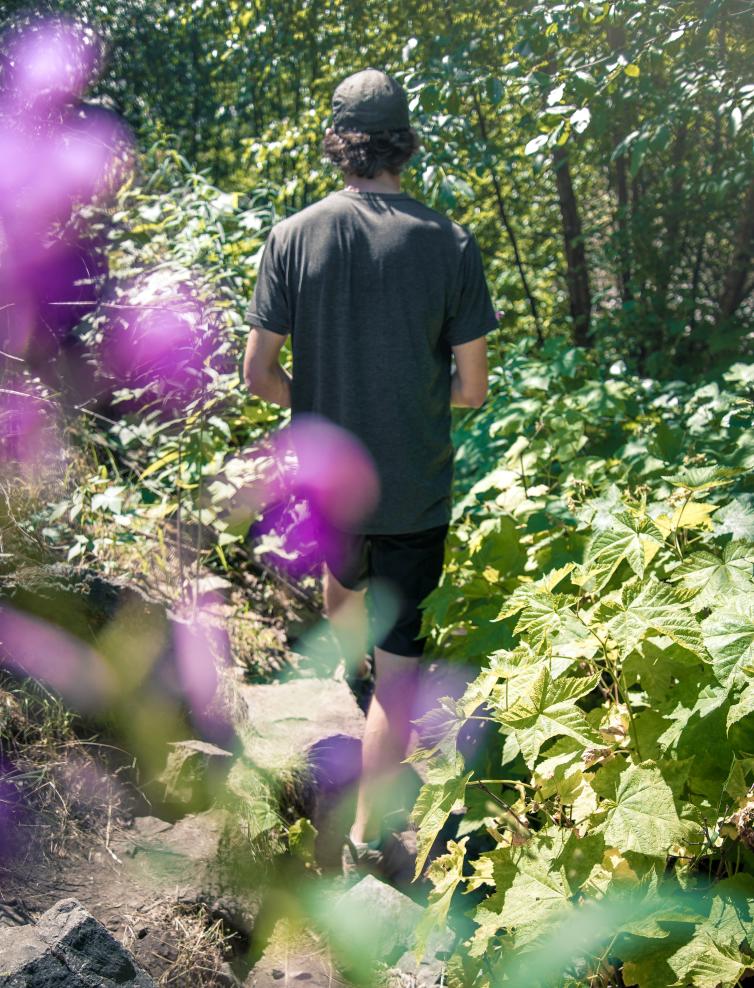 Keep your eyes open for wild berries, including strawberries as they grow along the trail.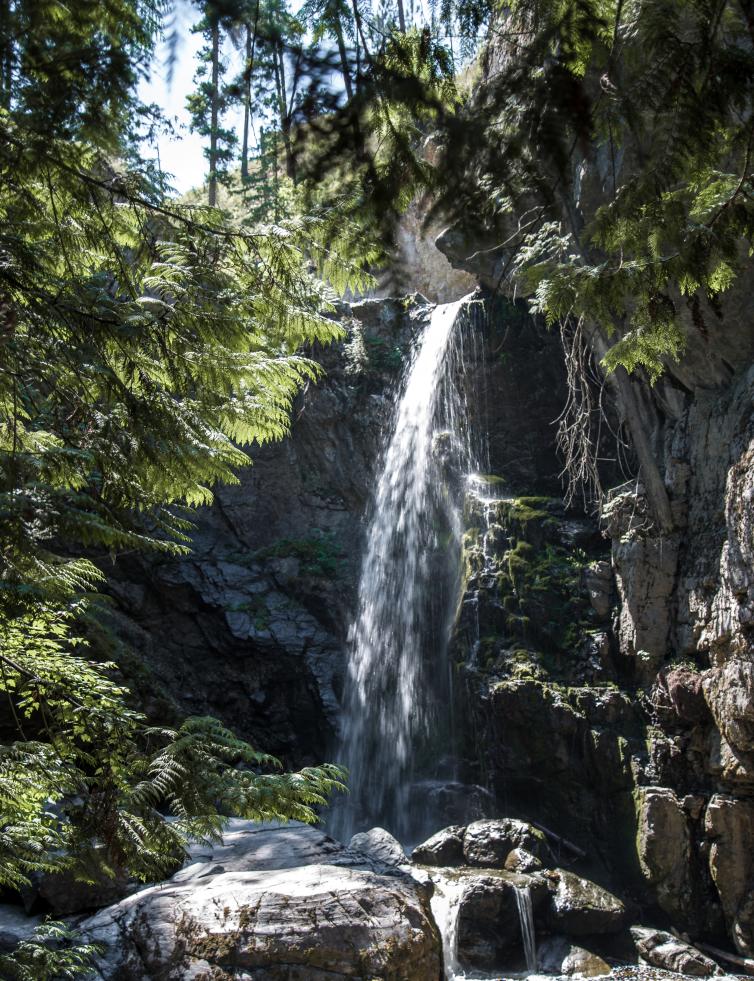 The second waterfall is Crawford Falls, a bit more challenging to get to, but so worth it.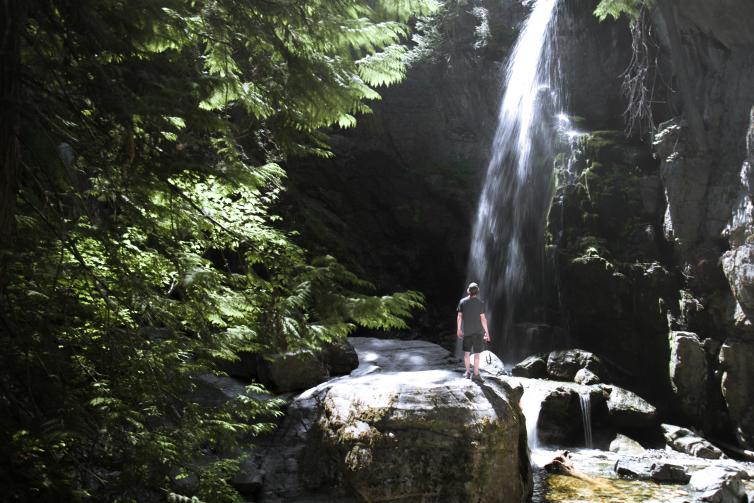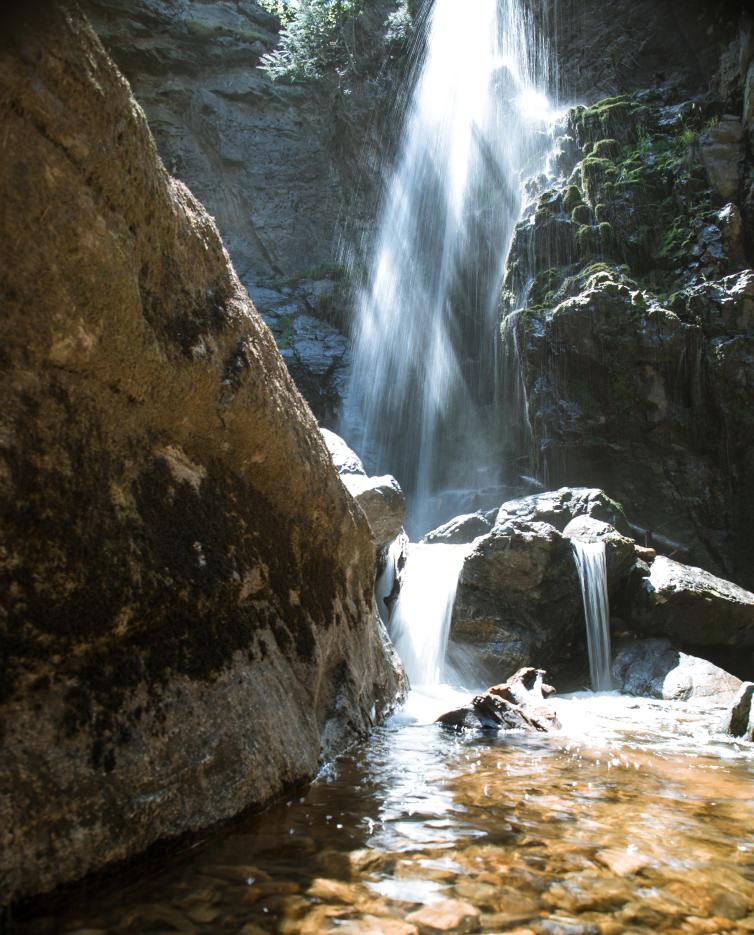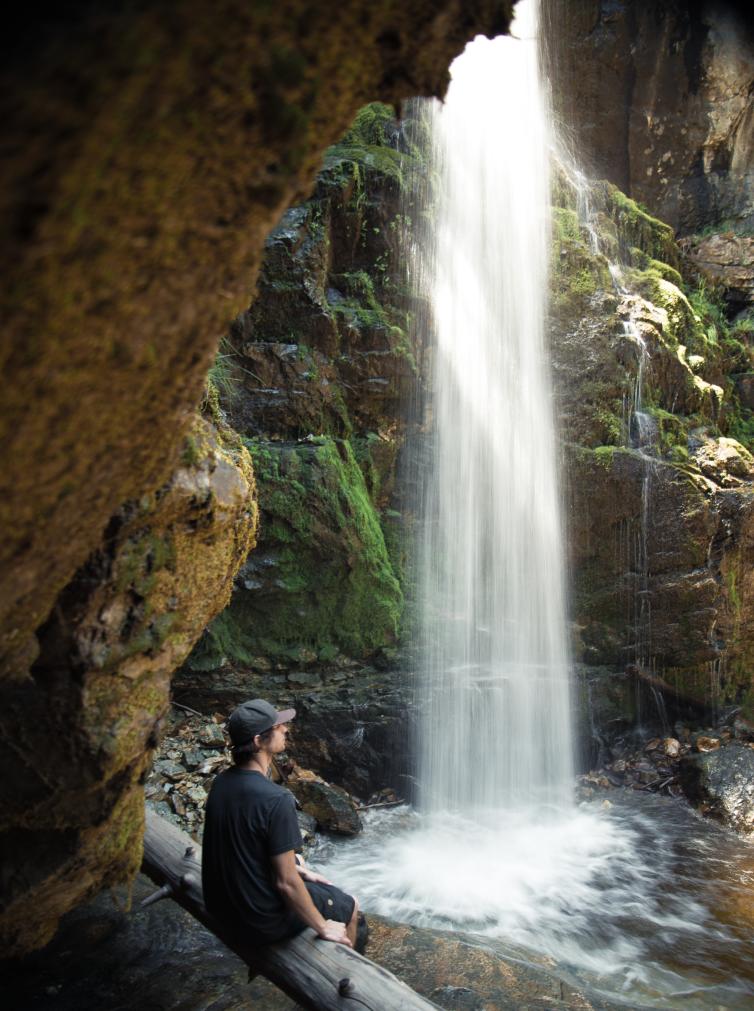 Sitting here I felt lost in my own hometown.
For more Canyon Falls Park / Crawford Falls information and directions, click here.
When you arrive you are greeted with the sound of rushing water and mother nature at its best.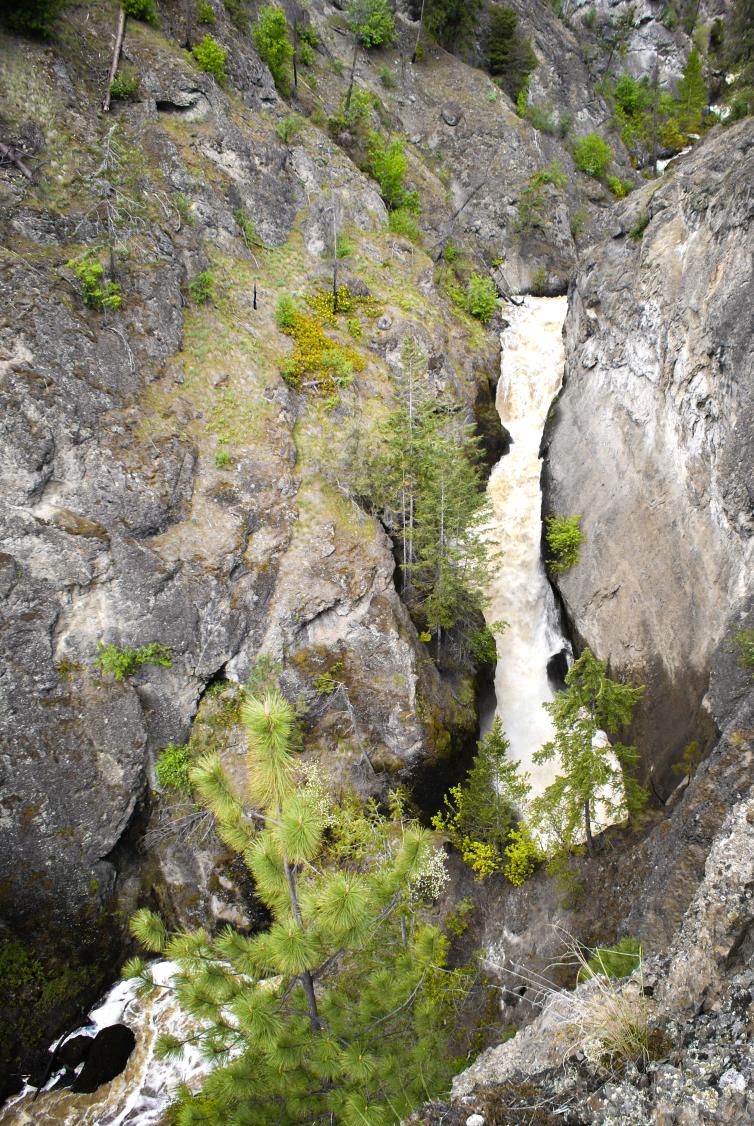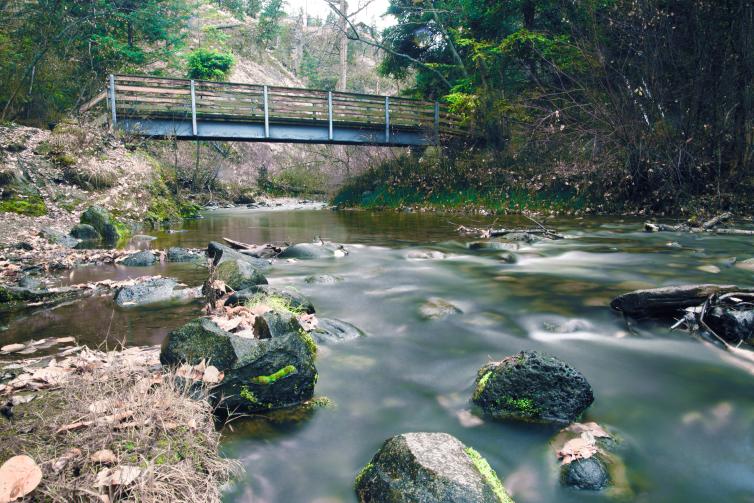 Across the bridge your adventure awaits...
For more Bear Creek Falls information and directions, click here.
Don't forget your camera. Use #exploreKelowna on your hiking photos for your chance to be featured on Tourism Kelowna's Instagram.
Please note: please check the weather conditions and any temporary closures before heading out. Contact our visitor experience team for assistance.