Looking for an escape to the Okanagan? Here are 5 reasons why you should consider heading to Kelowna in the spring.

Weather for Goldilocks
Spring in Kelowna is "not too hot, and not too cold". April's average daytime high is 15.5C, May's average is 20.2C, and June's average is 24.2C. Chances are you won't have to deal with valley snow or intense heat waves between the months of April and June.
With ideal weather for hiking or a stroll on the boardwalk, spring is the season for enjoying the lake views without having to put on too many layers or worrying about overheating. This is especially true if you have kids, and making sure the little ones are comfortable temperature-wise doesn't take a lot of time.

Avoid the Lineups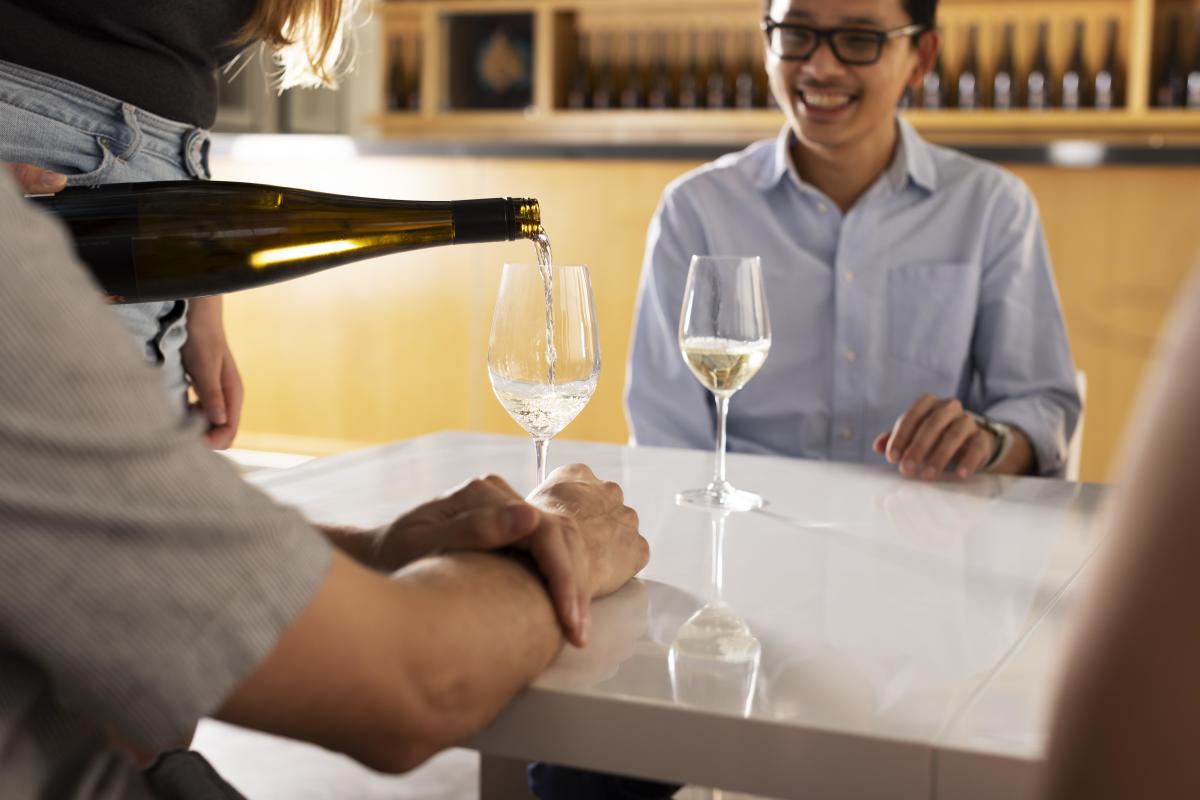 Photo by Shawn Talbot
Visiting during the shoulder season is great, especially for those who want a more relaxed environment. 
If you want to include wine-touring in your plans, spring is a great time to learn about how wine is made as you might even get to chat with the winemakers when the wine shop is not as busy. Many wineries release their newest bottles of the year during the spring season so this is the perfect chance for you to stock up on popular wines that may be sold out later!
Laidback time on the beach is also easily found during the late spring. Put your toes in the warm sand without needing to search too hard for a spot beside the lake and soak up the rays.

Save Money
You can often find better deals for accommodations when visiting during the non-peak season. From free upgrades to spring sales, this is one of the best times to vacation to get the best bang for your buck.
With so many options available from world-class resorts to quaint bed and breakfasts, you can find a place to stay that will cross off every amenity on your wish list

Golf
A fun way to get acclimatized to warmer weather is to hit some golf balls. Whether you are a beginner just looking for a place to practice your swing, or a seasoned pro seeking your next hole-in-one on a championship course, Kelowna is full of meticulously maintained public courses and driving ranges for all abilities.
Not ready to get out of winter-mode? Kelowna is also home to an indoor virtual golf facility. Don't bother looking at the forecast and pick one of the 125 virtual courses available at Simplex Sportszone.

Stay in Shape
The Kelowna Wine Country Half Marathon takes place in June, attracting runners who want to enjoy a scenic course that boasts magnificent views of the lake and downtown Kelowna. Choose from one of the three-course options - 21.1km, 10km, or 5km. Since the health and safety of the participants, volunteers, guests, and community is a top priority, there will be a limit of 50 runners for each start time.