When French Catholic priest Father Pandosy planted Kelowna's first wine grapes in sandy soil back in 1859, he had no way of knowing that over 150 years later the Okanagan Valley would be the wine capital of BC.
Today, there are 185 wineries that stretch from Vernon south to Osoyoos, whose vineyards grow everything from Auxerrois to Zweigelt. Kelowna alone has more than 40 tasting rooms to sip, sniff, swirl and sample fermented grape juice. This burgeoning industry is possible because of what winemakers call terroir. 

Terroir explained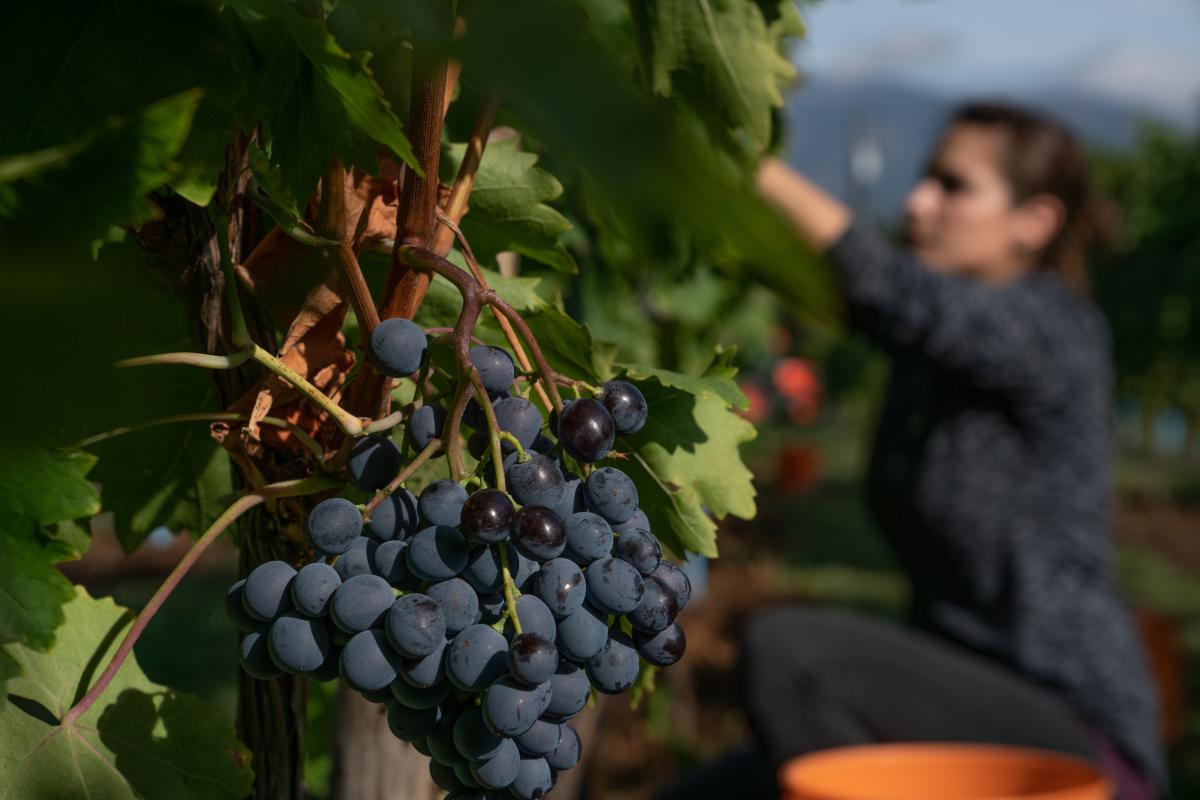 Photo by: David McIlvride
More than just the soil something is grown in, terroir encompasses the direction the vineyard faces, overall climate, the weather conditions that growing season, and the winemaker's decisions including what to spray on the vines and when to pick the grapes. 
All of these factors bestow a "sense of place" on a wine; even more so when the wine is from a single vineyard or a single block within a vineyard. Terroir is how seasoned sommeliers can blind taste a wine and identify the grape, plus the country it was grown in, which specific region, and the exact year.

Terroir-driven wine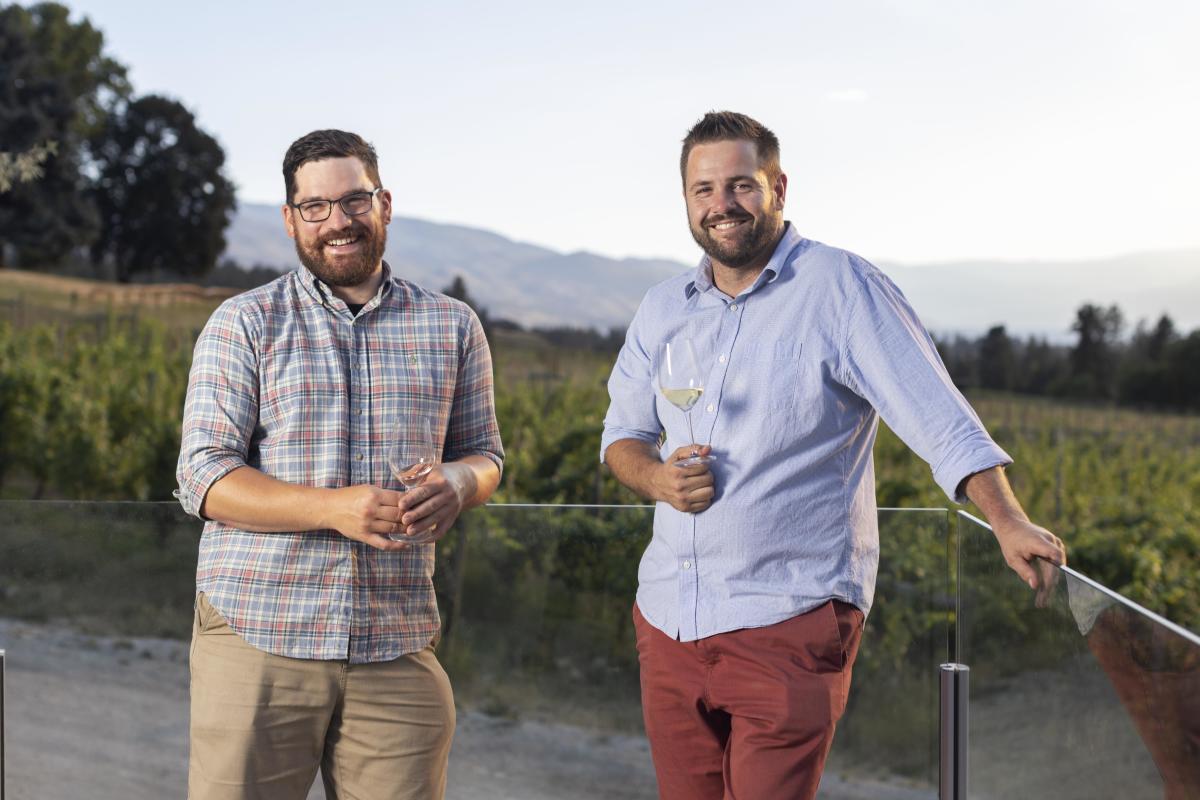 Felix Egerer, Vineyard Manager (left). David Paterson, GM & Winemaker (right). Photo by: Shawn Talbot Photography
Terroir-driven wines are important to many local winemakers including David Paterson at Tantalus Vineyards, a small, single-vineyard winery located on South Kelowna's eastern-sloping bench. Their 2018 Old Vines Riesling won Wine of the Year at the 2021 BC Lieutenant Governor's Wine Awards, and their 2018 Chardonnay took home one of 20 Platinum awards.
"When we talk terroir and really showing terroir, the wine's got to come from one place—you're almost exclusively talking about a single-vineyard wine," says Paterson. "We're not adding anything, we're not taking anything away. We're just expressing what happens every year on that piece of land."
Tantalus's range of terroir-driven wines primarily comes from a single 50-acre vineyard that's planted with Riesling, Chardonnay and Pinot Noir grapes, which grow well on this undulating plot overlooking Okanagan Lake. The vineyard also has some of the valley's oldest vines; workhorse plantings that can buffer the heat and cold, with deep roots that tap into water and reach different soils to deliver more complexity and intensity of flavour to the grapes.
Before joining Tantalus as winemaker in 2009, Paterson worked at wineries all over the world including New Zealand, Australia, Burgundy in France, and the Willamette Valley in Oregon, USA. Many of those regions specialize in a particular grape or grapes—Australia is famous for big reds like Shiraz and Cabernet Sauvignon, for Burgundy it's Pinot Noir and Chardonnay, and Oregon for Pinot Noir. The Okanagan Valley, on the other hand, is unique in the wine growing world. 
Like many regions, its sandy, silty, granite-based soil and hot dry summers with a lot of sunshine are perfect conditions for growing grapes. But its shape and location so far north set it apart, and because of that, it has the potential to grow many varietals well.

Why the Okanagan Valley is special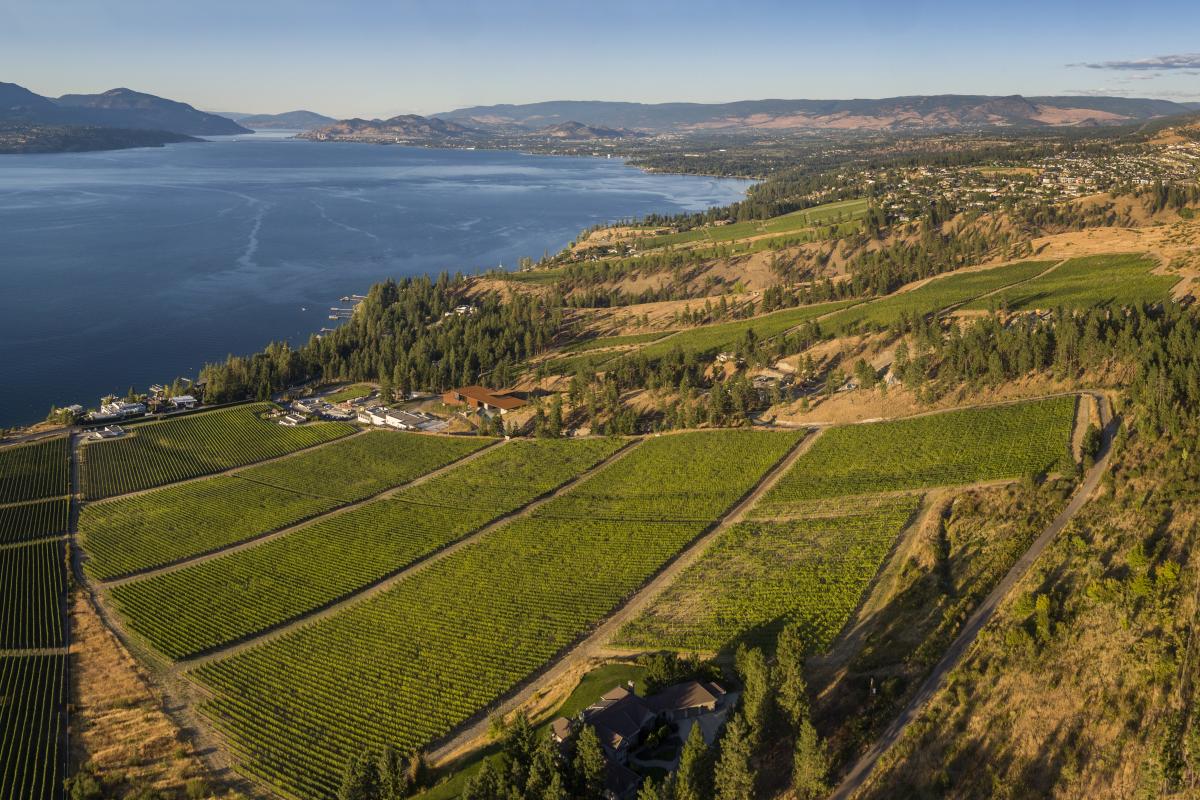 Photo by: Shawn Talbot Photography
"It's a very skinny valley and because it's north-south, we have very different aspects and terroir up north compared with down south, which is a blessing and a curse in some ways," says Paterson. "The Okanagan will never really be able to specialize because what I do up here with Pinot Noir, Riesling and Chardonnay, the guys in Osoyoos can't do that. Likewise, I can't do what they do with Cabernet Franc, Syrah, Cabernet Sauvignon."
This makes the valley, and even just the city, a more interesting place to go wine touring. Instead of sampling all Pinot Noir or all Pinot Gris all the time, your palate is spoiled for choice with a variety of reds and whites, from Merlot to Viognier, depending on which side of the lake the vineyard is located, soil type, and fluctuations in temperature from high slopes to low valleys. The "curse," though, is that the Okanagan Valley will never have enough volume of any one grape to compete internationally—we'll always be a small, boutique wine region, and skew to higher-end wines.
Another secret of Okanagan terroir is what winemakers call "tension." This happens when grapes are grown in extreme conditions including latitude (Kelowna's latitude at almost 50-degrees is about as far north as you can successfully grow grapes), elevation, and fluctuating temperatures between hot days and cool nights, which imparts natural acidity to grapes. 
"Because of the acidity and tension, we get really structured wines," says Paterson. "All of those factors mean that the wines from here should stand the test of time when made well."

Can you taste terroir?
Bringing it back to terroir, don't expect to taste granite—or last summer's heat dome—in next spring's glass of Riesling, however. Though the land gives us great wine in Kelowna, other than noticing its bright acidity (thanks to that tension we talked about), all those terroir ingredients that create a great glass from one year to the next will likely be lost on the average wine drinker. 
"Terroir is a feeling," says Paterson. "It's how it smells, how it tastes, texture, acid, all of these things combined. But good tasters (think winemakers and sommeliers) can do it accurately, often."
For the rest of us, we can enjoy what terroir brings to the valley's vacation experience: hot sunny days, sandy beaches and gorgeous scenery. Plus fantastic glasses of wine, of course!