Exploring Kelowna in March
A visit to Kelowna means making the most of its four distinct seasons, with March signalling the official transition from winter to spring. Read on to find out more about what you can discover, and what to expect, in Kelowna when visiting at this time of year.

Outdoor Adventure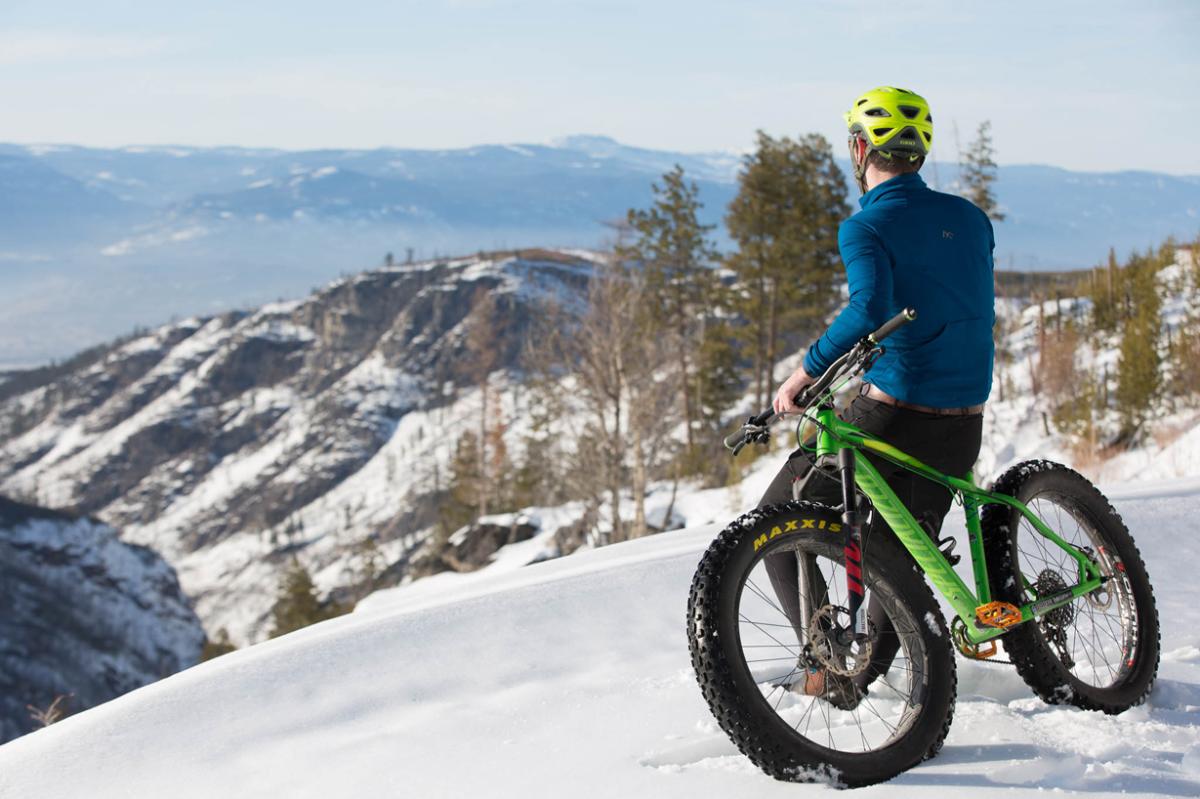 Fat biking at Myra Canyon Trestles
Adventure abounds throughout the year in Kelowna, but in March, you can really make the most of Kelowna's outdoor playground. Snow is generally scarce right in the city, but is still plentiful in the mountains, allowing visitors and locals alike the opportunity to enjoy both winter and spring activities.
Head up to Big White Ski Resort to get your fill of Okanagan champagne powder. With added activities like fat biking, skating, tubing, snowmobiling, and more, you're sure to find something for any outdoor lover (or après-ski opportunities for those who prefer to stay indoors). If you're a skier who's comfortable on green and blue runs, be sure to take advantage of Big White's free Snow Host tours. These 90-minute tours, which take place every day at 10:30 a.m., are open to all ages—an experienced local volunteer will show you the ins and outs of the resort, making sure you have fun and make the most of your visit. Discover more about the program and other available activities on Big White's website.
Feel like skiing and golfing on the same day? In most years, you can do that in March! In 2022, Two Eagles Golf Course in West Kelowna opened on March 11, with other courses starting to follow suit in mid-March. Whether you're a seasoned golfer or just getting started with the sport, you'll find a Kelowna golf course that matches your skillset.
While rentals for water sports aren't available yet this early in the year, those who have their own equipment and the right gear to stay warm can get out to explore the Kelowna paddle trail on Okanagan Lake—many locals are out on the water year-round! You can also explore the waterfront boardwalk by bike or scooter thanks to Kelowna's shared transportation providers.

Local Events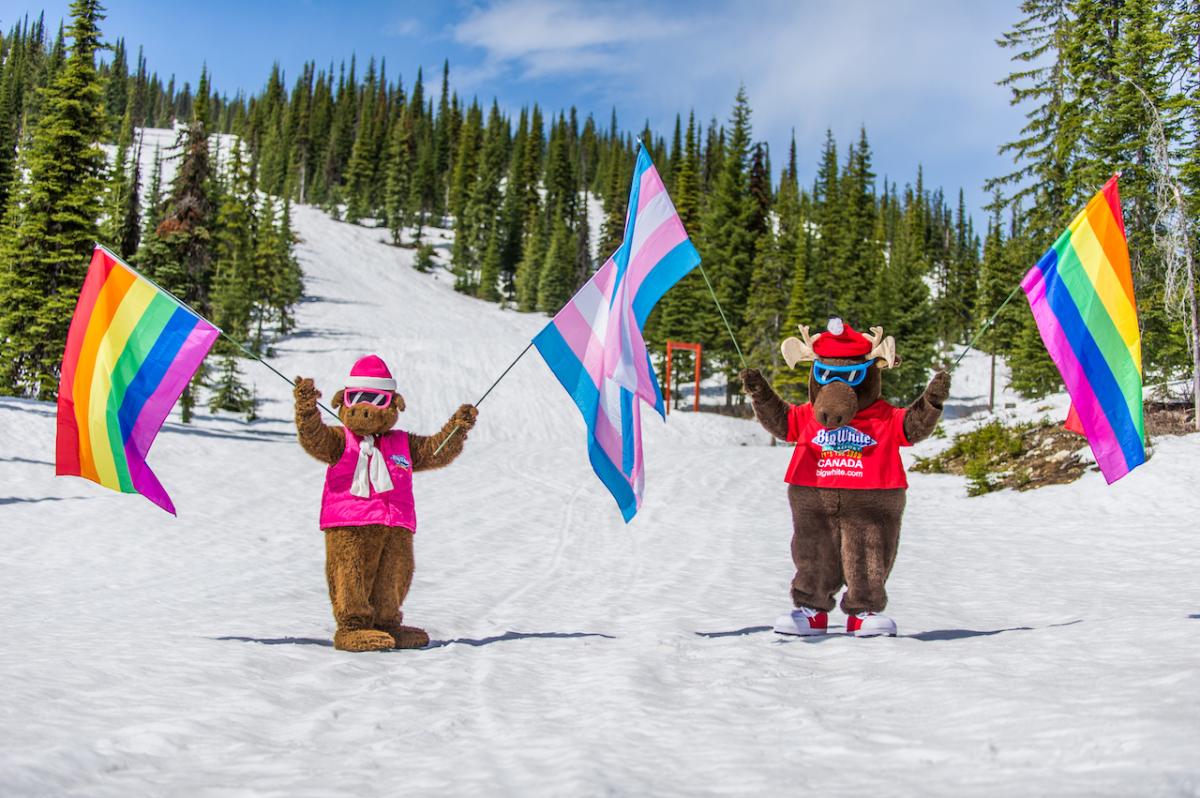 Here are some of the events you can enjoy in Kelowna this March.
Festivals & Sports

Food & Drink

Music & Performing Arts

Heritage, Arts & Culture
Learn more about the traditional shelters and lifestyles of First Nations from around Turtle Island, with a particular focus on syilx culture, by attending the Okanagan Heritage Museum's event, na̓ʔk̓ʷulamən (what we do): Traditional Shelters, which takes place on March 25, 2023.
Visit the Kelowna Art Gallery to take in the variety of exhibitions running this spring, including We Are Countless, featuring artwork by interdisciplinary artists Reyhan Yazdani and Nasim Pirhadi. You can also join the Gallery team on March 4, 2023, from 1 p.m. to 3 p.m. for its Indigenous Beading Circle, welcoming both Indigenous and non-Indigenous crafters of all skill levels on the first Saturday of each month. 
St. Patrick's Day

For a complete list of events happening in Kelowna, check out our events calendar.

Transitioning Weather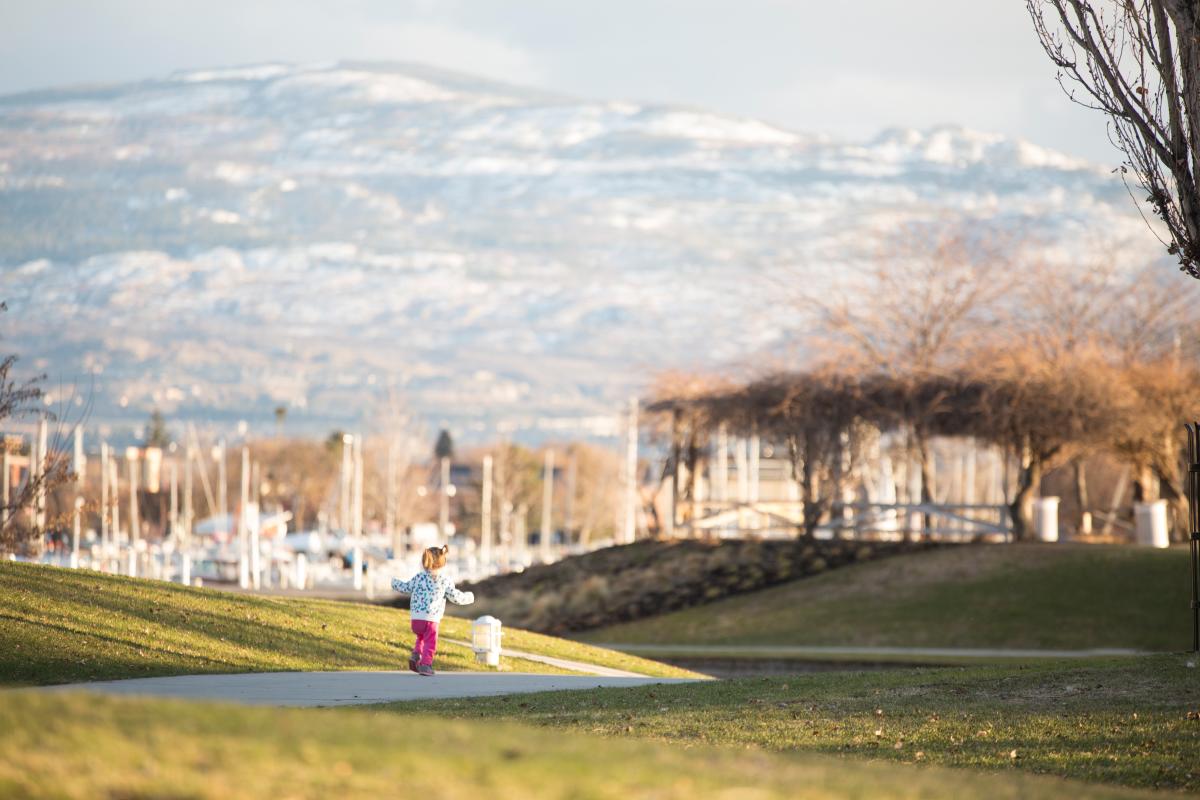 Waterfront Park, downtown Kelowna
As with any transitional month, fluctuating weather may require you to pack more strategically. Average daytime temperatures can range from -2°C / 28°F to 10°C / 48°F—depending on where you're visiting from, this may seem balmy or downright chilly, so you'll want to pack accordingly. March will see a mix of precipitation, with an average of 21 mm (0.8 inches) of rain/snow for the entire month. There isn't generally a need for tons of rain gear though, as showers tend to be brief and light. If you're planning on heading up into the mountains, be sure to have appropriate winter gear as there will still be plenty of snow around. View our helpful outdoor safety tips.

Helpful Planning Resources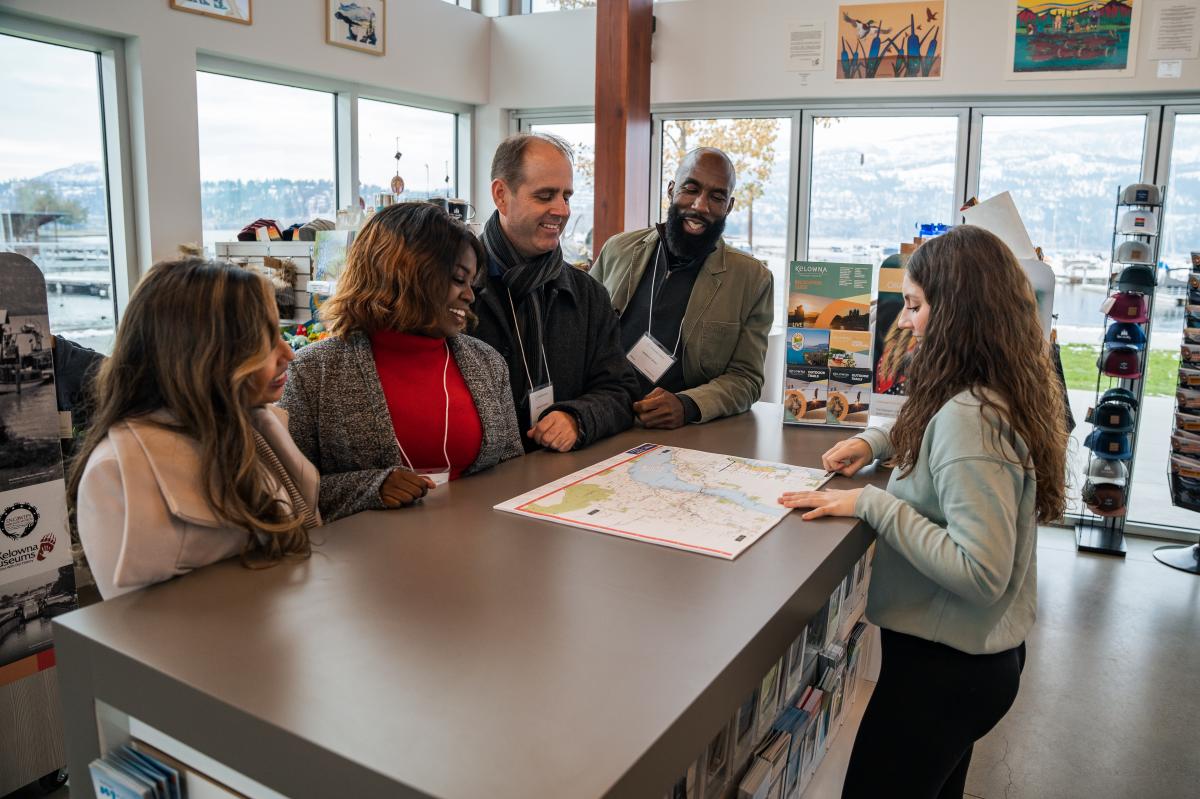 Plan a purposeful and rewarding trip to Kelowna by using the resources available on our website:
Have more questions about your trip to Kelowna? Connect with our team at the Kelowna Visitor Centre.
Follow us on Instagram and Facebook for more inspiration, and share your adventures using #exploreKelowna.