Meetings & Conferences
Quick Facts
Hold your meeting in Kelowna and get a taste of warm hospitality in the heart of Canada's Okanagan Valley. The largest city on Okanagan Lake, Kelowna is an event and conference planner's dream. Set against a backdrop of picturesque valley mountains and rolling vineyards, BC's fastest growing city can't help but capture the hearts and minds of those who are lucky enough to meet here. Urban accommodations and facilities will ensure your delegates are comfortable and the tasty, fresh rural experiences just down the road will guarantee they have fun.
Kelowna is an Event & Conference Planner's Dream
We'll help you plan a meeting and event that showcases the best Kelowna and the Okanagan Valley have to offer.
Our many services include:
Familiarization tour and site inspection co-ordination
Customizable promotional materials
Sample itineraries and partner programs
Delegate package information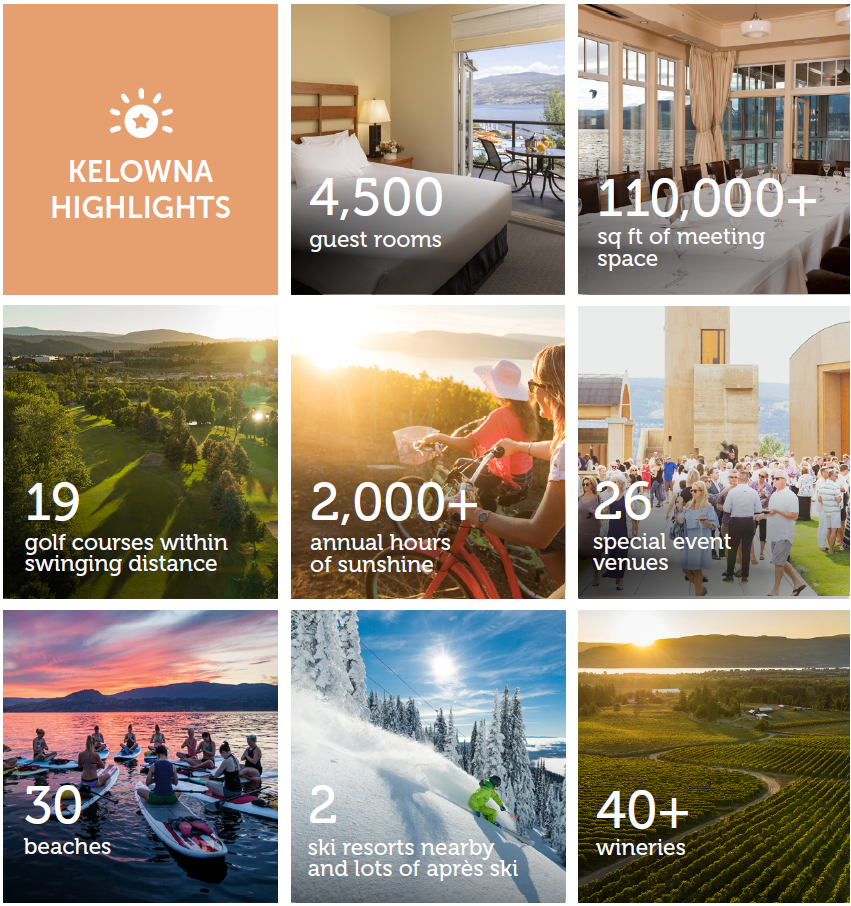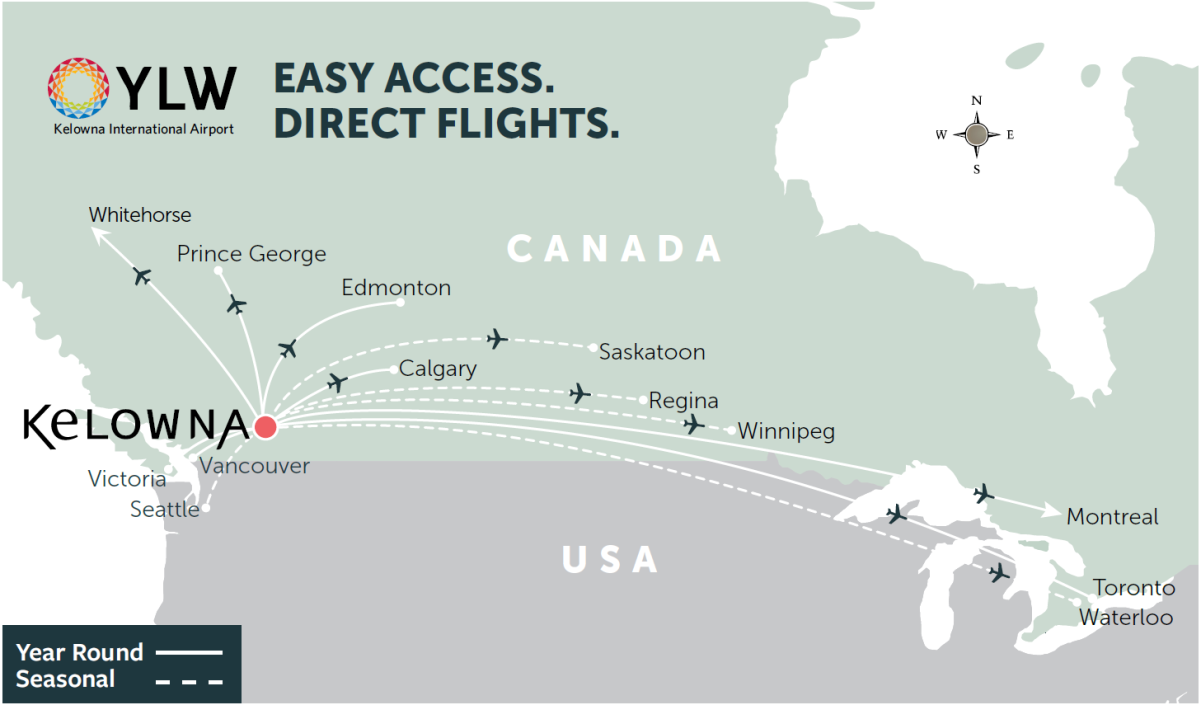 We can't wait to welcome you! #meetinKelowna