May in Kelowna
While May is the peak of spring, with rainy days scattered through the month, the atmosphere towards the end of the month has summer written all over it. Temperatures rise and sunny days multiply as the month goes on, making it perfect for outdoor adventure and for savouring the best of Kelowna. Read on to find out more about what you can discover, and what to expect, in and around Kelowna when visiting at this time of year.

Explore Nature's Playground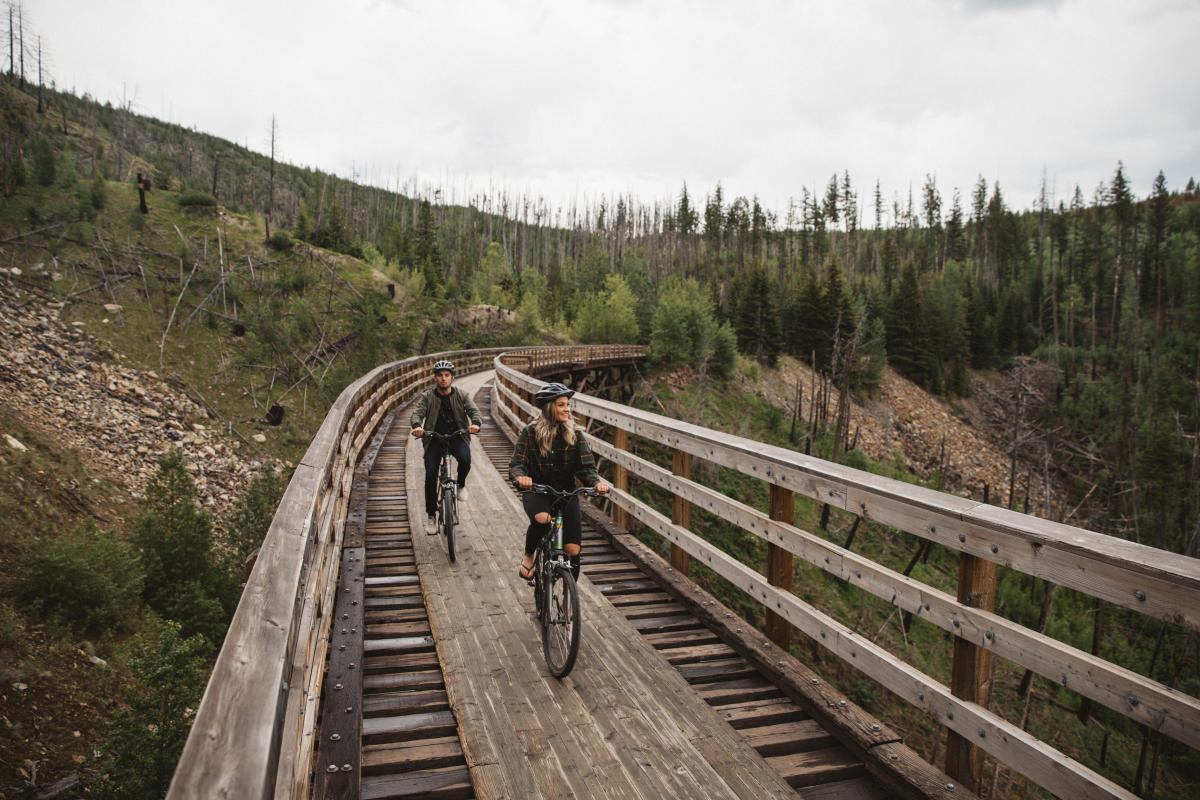 Myra Canyon Trestles. Photo by: Scott Bakken Productions
May is the unofficial kick-off to summer, which means many seasonal outdoor activities are back in full swing. In the spring, you can take advantage of all Kelowna's outdoor playground has to offer but with fewer crowds.  
The biking season at Myra Canyon Trestles Trail kicks off in early May. The scenic trail, which is part of an old railway system now known as the Kettle Valley Railway, is a 24 km (15 miles) round trip. The virtually flat trail makes it accessible to adventurers of all abilities, as well as families with strollers or small adventurers. You'll bike across 18 trestles bridges and go through 2 tunnels if you complete the trail one-way. If you don't have bikes with you, there are a few options for rentals, including Myra Canyon Bike Rentals, who operate at the trailhead and open for the season on May 6.
Lake activities start for the season on May long weekend, which arrives towards the end of the month. Adventurers can take part in all sorts of fun activities including parasailing, stand-up paddleboarding, kayaking, and more. Boat rentals are also available, so you can take your friends or family out on the water for a day of exploration on Okanagan Lake or one of the other lakes in the area. Visit the Lake Activities page on our website for more information.

Sip on the Best of the Okanagan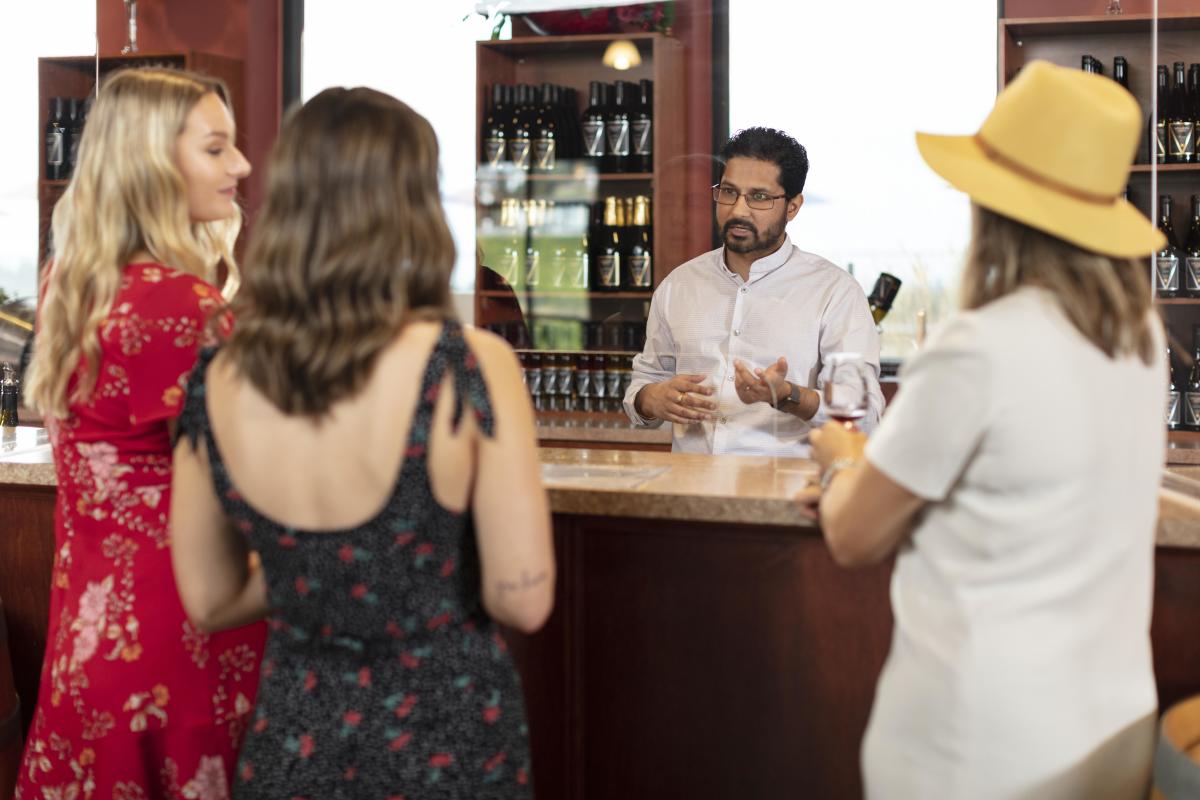 Volcanic Hills Estate Winery. Photo by: Shawn Talbot Photography 
Following BC Wine Month in April, the month of May brings with it the Spring Okanagan Wine Festival, which is returning in 2022 after a two-year pause. This year's event, which takes place from May 5 – 15, will see more than 70 events take place throughout the Okanagan Valley. The ever-popular Valley First Spring Wine Tastings return to the Rotary Centre for the Arts on May 7, with guests having the opportunity to taste over 130 BC wines while enjoying appetizers, live music, and art exhibits. Attendees of the event can take advantage of the Okanagan Wine Festival Society's (OWFS) Get Home Safe program. 
Through a partnership with Okanagan Chamberfest, OWFS is launching a new signature event in Kelowna, From Cellars to Classics. Held on May 12 at the historic Laurel Heritage Packinghouse, this event will include an hour-long reception, where guests will savour small bites and wine from more than 35 area wineries, followed by two, 45-minute performances from some of Canada's best classical chamber musicians.
Browse the virtual Festival Guidebook to find out more about these and other events happening as part of the 10-day event.

Local Events
Along with the Spring Okanagan Wine Festival, May offers a variety of events that can be enjoyed by both visitors and locals alike.
Knox Mountain Hill Climb
Get set to watch as drivers navigate the course when the Leavitt Machinery Knox Mountain Hill Climb returns to Kelowna on May 21 and 22. Racers will compete, taking on the turns and vertical climb of the paved mountain roadway, to be named King of the Hill. Proceeds from the event will support local charities, JoeAnna's House and Westbank Museum. 
Live Shows

Yoga

Arts & Culture

Weather
The average high in May is 20°C / 68°F, though temperatures can be warmer towards the end of the month. The evenings and nights will cool down, with average lows of 5°C / 41°F, so depending on where you're visiting from you may want to have a jacket or sweater on hand to stay warm.
May is one of the wettest months of the year in Kelowna, though the average amount of rainfall is 28 mm / 1.1 inches for the entire month. Showers tend to be light and the hiking areas around the city will have started to dry out thanks to the rising temperatures and sunshine.

Helpful Planning Resources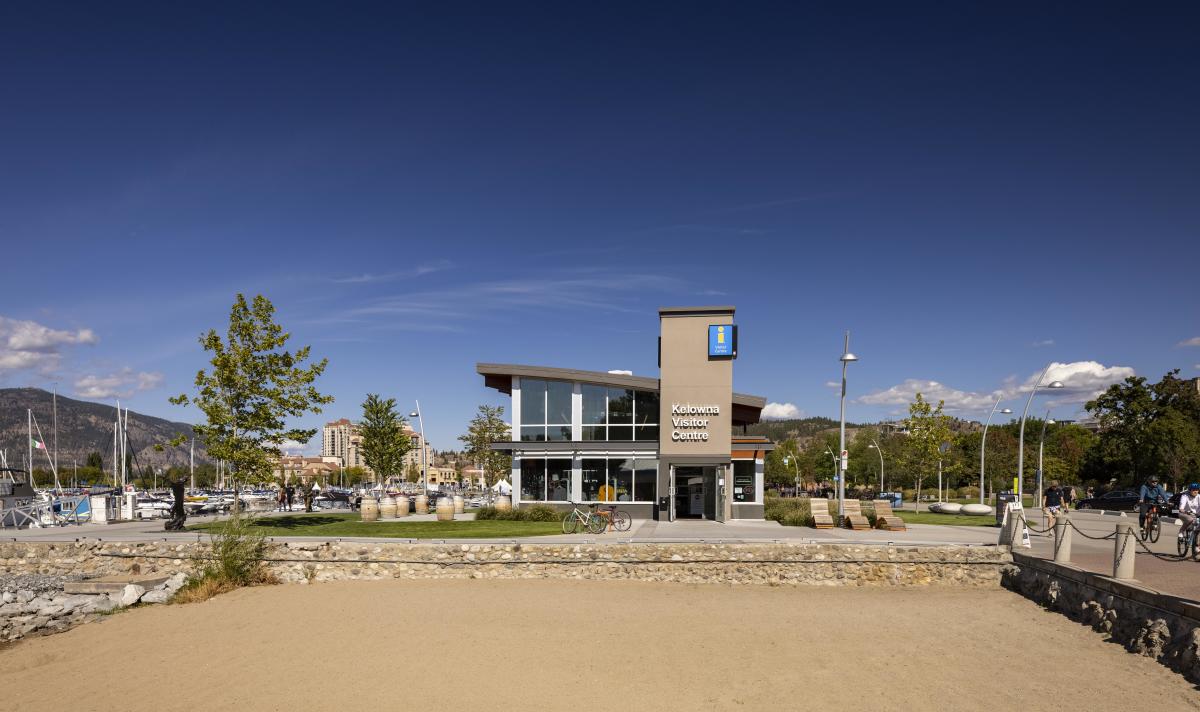 Photo by: Shawn Talbot Photography
Plan a purposeful and rewarding trip to Kelowna by using the resources available on our website:
Have more questions about your trip to Kelowna? Connect with our team at the Kelowna Visitor Centre.
Be sure to follow us on Instagram and Facebook for more inspiration and share your adventures using #exploreKelowna.