Kelowna is a destination that's open to everyone, and with so many activities to choose from it caters to visitors who are up for anything! With LGBTQ2+ travel on the rise, we want to ensure visitors know what Kelowna and area have to offer. Recently, Tourism Kelowna and Travel Penticton teamed up to introduce and invite LGBTQ2+ travellers from the USA to come up and discover our incredible wine and food scene, and our great outdoors. As part of Destination Canada's Connecting America's Co-op Marketing Program, this campaign featured Montreal, Quebec, and Calgary and Edmonton, Alberta. 
Television and social media personalities (and real-life couple), John Halbach and Kit Williamson visited Kelowna in late August with a film crew as they sipped, sampled, hiked, kayaked, and danced their way through the Okanagan. Kit and John star together in the Emmy-nominated Netflix Series, EastSiders, and have a combined social media reach of over 300K.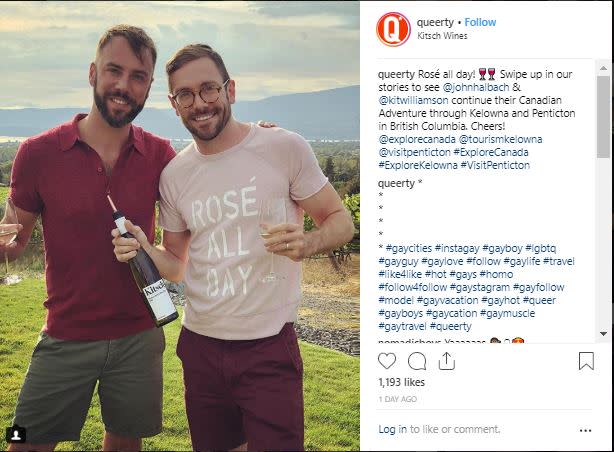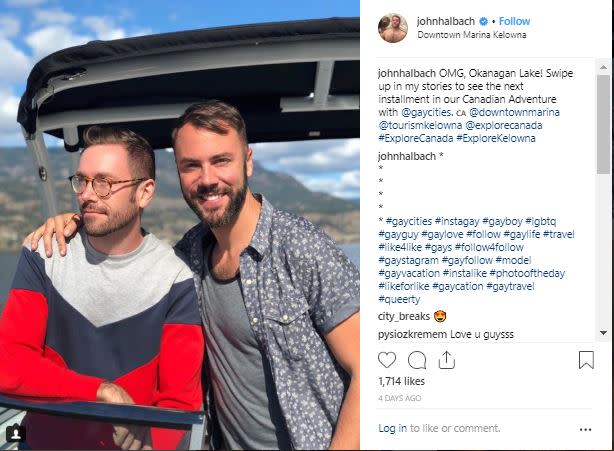 A city guide is now live on GayCities website for Kelowna and Penticton. Tourism Kelowna has also added additional pages to tourismkelowna.com for LGBTQ2+ audiences, with more content on the way. Digital advertising and social media posts targeting LGBTQ2+ travelers in Seattle and the Pacific Northwest, and New York, will generate further interest in the content.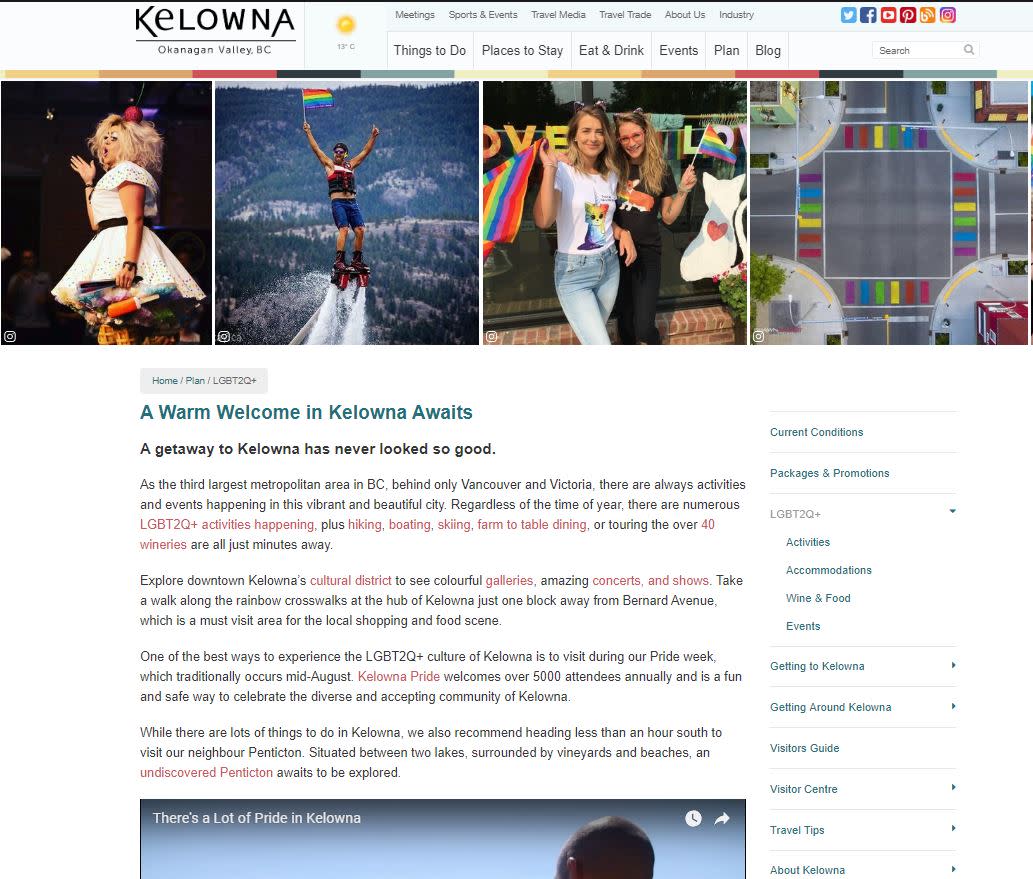 Watch the video of John and Kit's time in the Okanagan Valley. We think they had a good time and have piqued the interest of more who want to come and see what Kelowna and area have to offer. 
If you have any questions about Tourism Kelowna's marketing program, please contact Chris Shauf at (250) 861-1515 ext 203 or e-mail chris.shauf@tourismkelowna.com