The Travel Media Association of Canada (TMAC) BC Chapter has been hosting online Zoom events since the beginning of the COVID-19 pandemic to connect tourism industry members and media in a casual and fun way and this month Tourism Kelowna was lucky enough to be the hosts.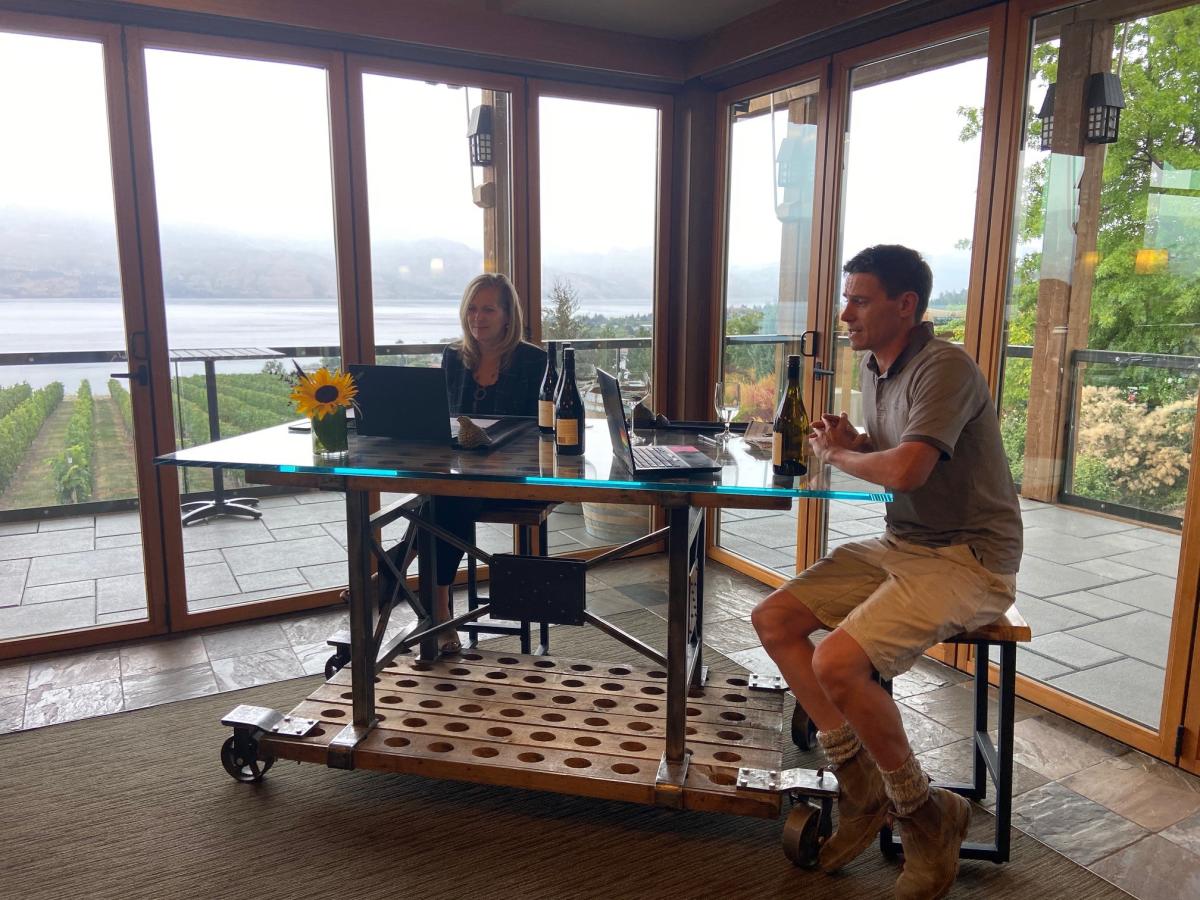 Joined by Angela Lyons, Vice President of Sales & Marketing, and Chad Douglas, Viticulturalist, from Quails' Gate Estate Winery we chatted with 21 BC-based media and industry. During the hour conversation, we outlined what's new in Kelowna this year, how tourism businesses are adapting to health and safety requirements, and what's happening at Quails' Gate this fall, including how harvest is going in the vineyards. Reaching out in this way to media continues to build relationships and keeps Kelowna top of mind when crafting story ideas and pitches. As we move into fall, being adaptable and connecting in creative ways will continue to be part of the Tourism Kelowna media strategy.
Do you have an interesting story you'd like to share with travel media? Let me know, I'm happy to help create story ideas and pitches that connect our industry with the right outlets and writers. Contact me at carla@tourismkelowna.com.