My Country Garden | 1760 KLO Road, Kelowna BC, V1W 3P6 | 250-762-3249 
As we sadly bid adieu to local corn season (sobbing sounds), we can say hello to the bounty of local squash that is now available!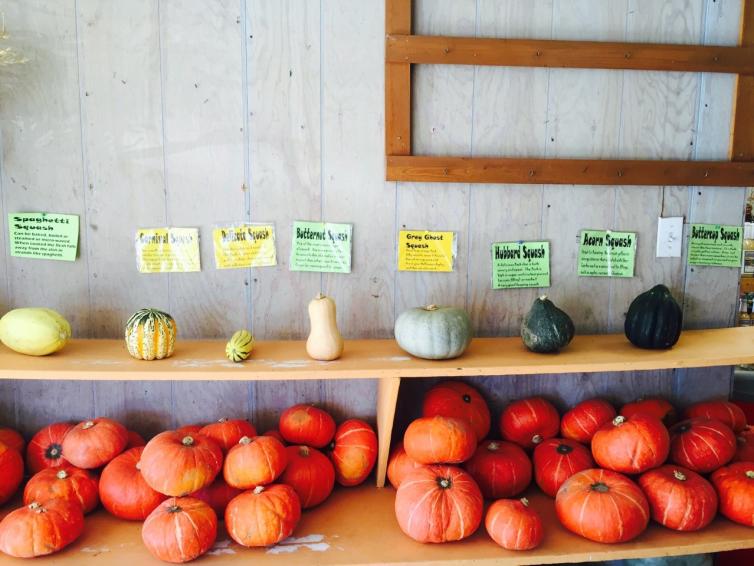 My Country Garden on KLO Road offers a wide selection of pumpkins, squash and gourds. I love the informative display they have created with little signs explaining each variety with suggestions on how to use. Almost every time I am standing near a squash display at a farmers market or fruit & vegetable stand, someone will ask me desperately "what do you do with these?". So much more than pureed soup staples, roasted, mashed or cut into slices and grilled, these flavourful vegetables are also easy to store and can act as a decoration before becoming a meal! 

You see I have a thing for pumpkins. I am not sure if it is a hangover from my love of Cinderella, but I adore them. Big fat orange balls of delight – pumpkins are magical and herald the arrival of harvest time as well as that childlike excitement anticipating Halloween. I don't stop at orange though; there is always a collection of similar shaped squash, especially the pretty Grey Ghost squash, that makes a gorgeous centerpiece on my harvest table. Tiny little pumpkins are a must – so adorable, they also make lovely little place settings. 

This page from my cookbook, "The Butcher, The Baker, The Wine & Cheese Maker – In the Okanagan" features a stuffed squash recipe Forbes Farm who you can find regularly at the Kelowna Farmers' & Crafters' Market.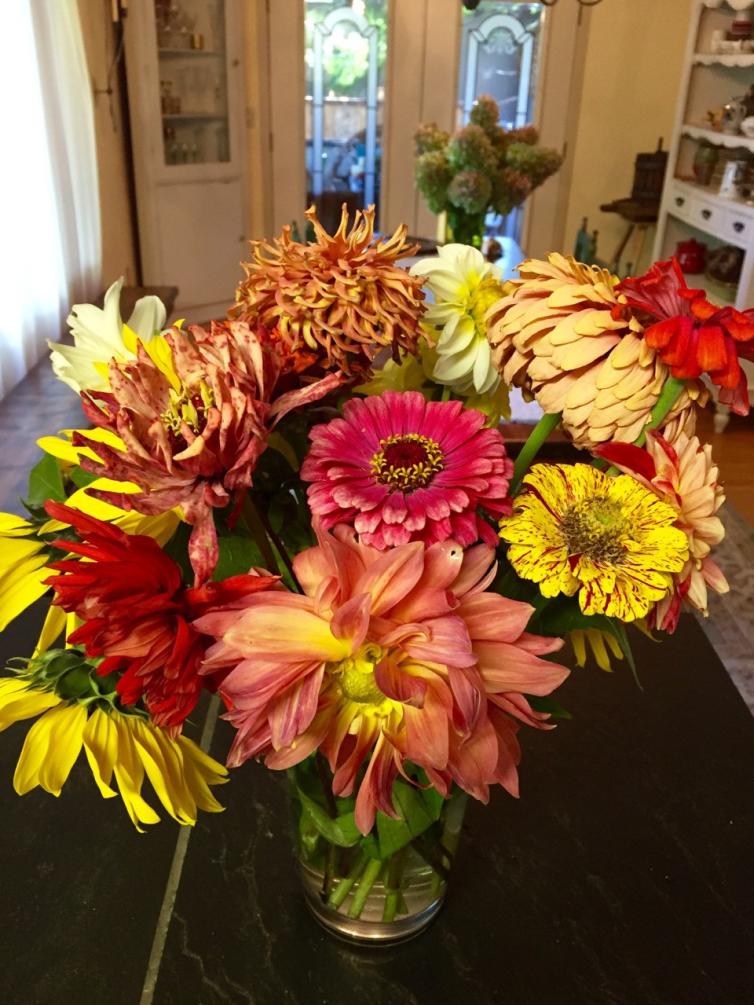 PS Before you check out with your pumpkin purchases at My Country Garden, grab a pair of snips and forage through their u-pick flower patch that offers a spectacular array of Zinnias, Gerber daisies and sunflowers. I am obsessed with these flowers and cannot believe they charge only $5 for 15 stems! Get 'em while they last!
Happy Okanagan Harvest.
Stuffed Squash
1 Turk's Turban squash or similar good stuffing squash
1–2 diced apples
1/2 cup (125 mL) dried cherries or raisins
1/2 cup (125 mL) chopped nuts (almonds, hazelnuts or walnuts)
1/4 cup (60 mL) coconut sugar, divided
1/4 cup (60 mL) maple syrup
1/4 cup (60 mL) coconut oil
1 tsp (5 mL) each of cinnamon, nutmeg and cardamom
1/4 cup (60 mL) butter
Directions
Preheat the oven to 350°F (180°C). Cut off the top of the squash (like a jack-o'-lantern) and then remove seeds and pulp and discard. Mix all of the ingredients together except for the butter and half of the coconut sugar and then stuff the squash.
Cover with the top of the squash and put onto a baking sheet. Melt the butter and pour on top and sprinkle small amount of coconut sugar. Bake for about 1-1/2 hours, or until squash is fork-tender.
Enjoy.
---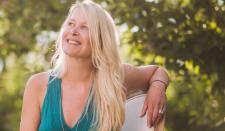 Jennifer Schell is a writer, editor of BC Food & Wine Trails Magazine and internationally award winning author of three cookbooks titled: The Butcher, The Baker, The Wine & Cheese Maker. Born and raised on an orchard in East Kelowna, Jennifer's family roots run deep in agriculture. An advocate for all things local, she focusses on shining the spotlight on the people of the food, wine and farm scene.