Okanagan Feast of Fields
September 18, 2022
Experience the Harvest, Gourmet Style
Feast of Fields is a gourmet harvest festival that highlights the connections between farm folks and city folks.
With a wine glass and linen napkin in hand, guests stroll across a farmer's field, tent-to-tent (sometimes through barns, past tractors or around the chicken coop), listening to live music, and tasting gourmet creations from BC top chefs, farmers, fishers, ranchers, food artisans, vintners, brewers, distillers, and other beverage producers.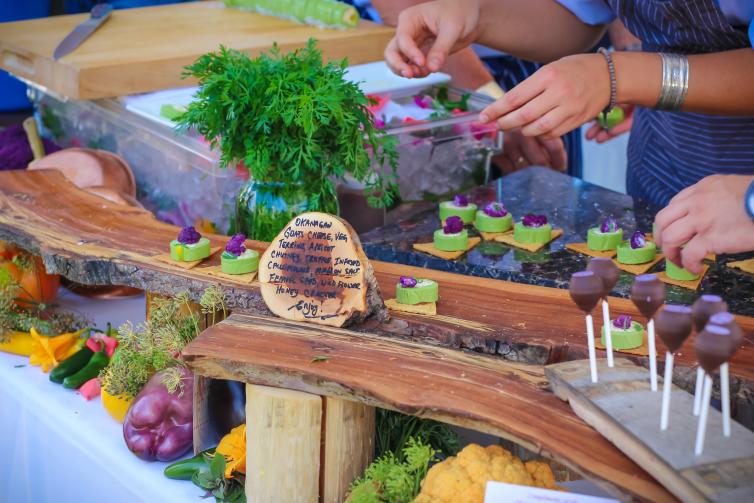 Funds raised from the event support FarmFolk CityFolk's work to cultivate local, sustainable food systems across British Columbia. 
For more information, visit: feastoffields.com