The new downtown Kelowna Visitor Centre has exceeded expectations and in its first month, over 20,000 visitors were welcomed through its doors, which is more visitors than the former location saw in an entire year.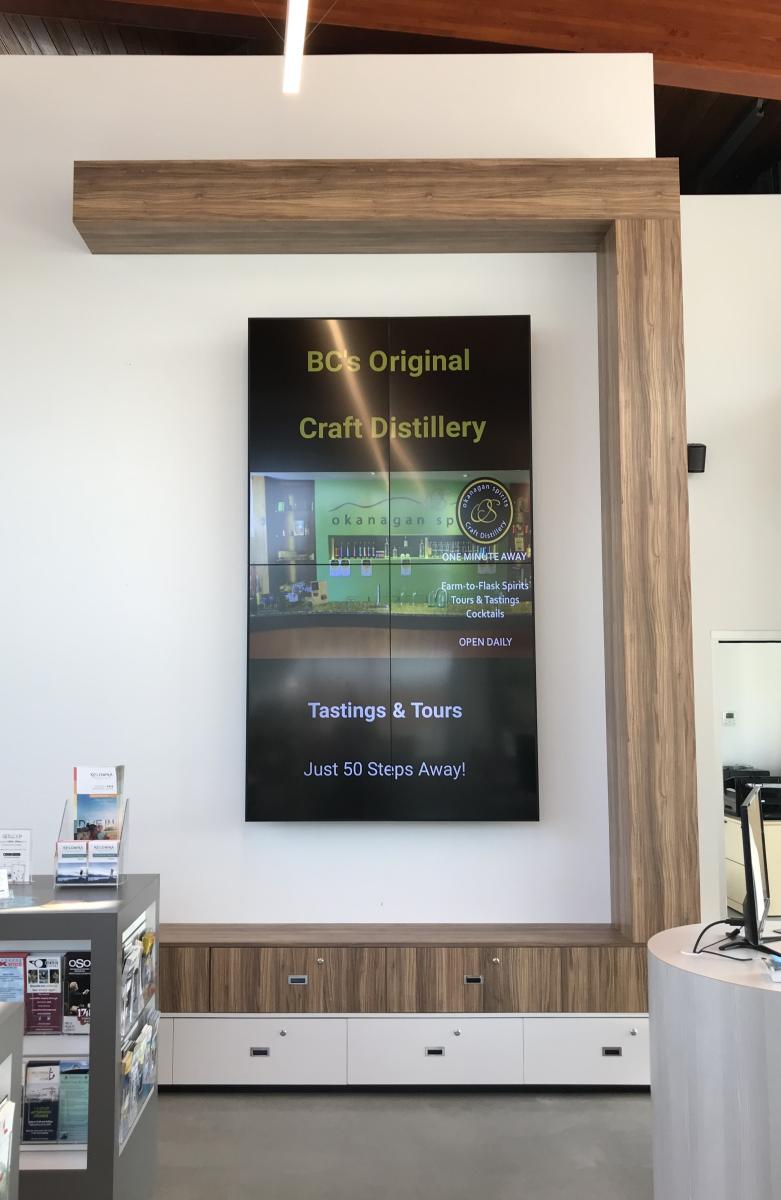 You can get in front of these visitors by advertising through our Visitor Centre Digital Displays, aimed at increasing exposure and brand awareness. There are two options available for digital advertising: a 110" video/display wall, which is a key feature in the visitor centre, or a 49" screen, which is mounted to the column on the west side of the building. Placement in the digital display advertising program can be purchased on a seasonal or annual basis.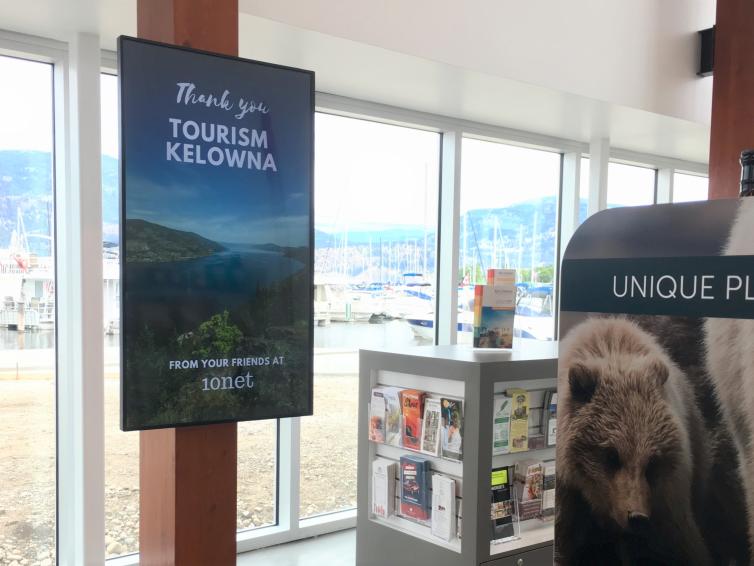 Spaces for the fall season, which runs from September to November, are now open for booking. You have the option of placing a 20-second video that will play 6 times per hour (72 times a day) or 2  images that will show every 5 minutes (144 times a day). 
Fall Season Rates:
48" Screen – $200
110" Screen - $400
Full Year Discount:
48" Screen – $800
110" Screen - $1,500
To book your space contact Chris Lewis, Director of Visitor Experience at chris@tourismkelowna.com or (250) 861-1515 ext. 207, or Sara Correa, Marketing Program & Research Coordinator at sara@tourismkelowna.com or (250) 861-1515 ext. 218.