For those who don't think winter is the right time to paddleboard, I might be able to change your mind. It's true that there's ice on the lake, snow on the beach, and the water is super cold, but if pick a nice day and you're geared up properly – you'll have an unforgettable winter SUP!  Here is what we did: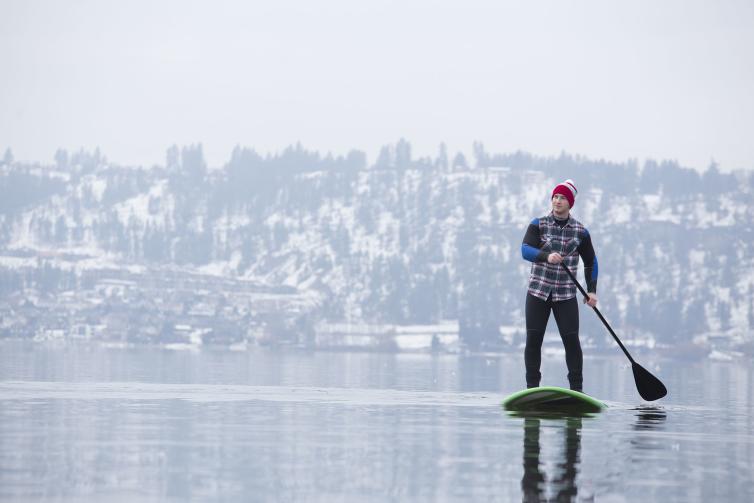 We dropped by Diving Dynamics on Ambrosi Rd to grab a couple of wetsuits. The service and prices were great and their suits worked incredibly well. We were completely dry and surprisingly warm in the water. Next, we rented a couple paddle boards from CUSTOM Ski and Board (Formerly Kelowna Sports Rent) from their shop on Pandosy Ave.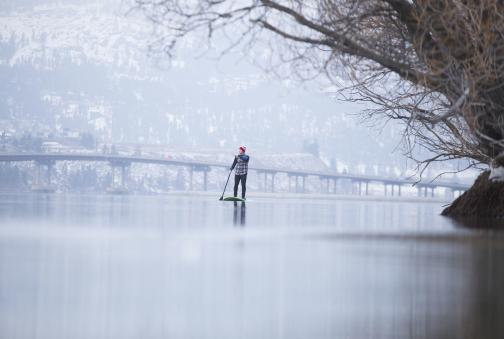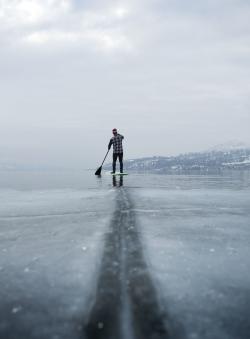 We opted for an easy launch spot so we set off onto the lake from Kinsmen Park and explored the calm shoreline as we made our way towards the bridge.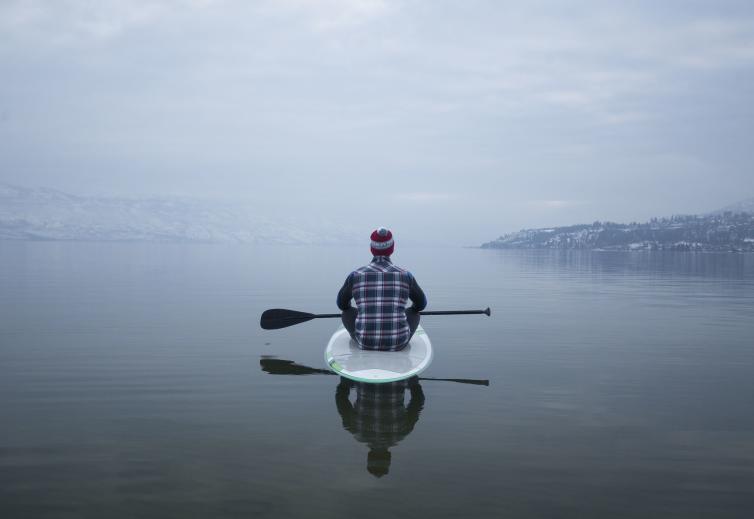 After we'd been out for a while, we agreed it was starting to get a bit chilly, but the views and the serenity of the calm winter lake was well worth the brisk air.
There is no reason the lake can't be enjoyed year-round. Besides, a little winter SUP just increases the anticipation for the warm weather that'll be here before we know it.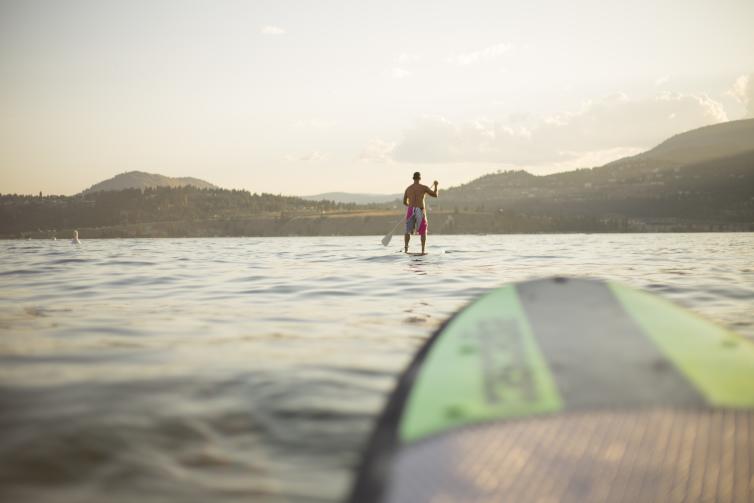 ---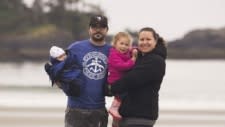 Matt Ferguson is a BC born and raised landscape photographer. Matt and his wife, Jennifer, have made it a priority to make sure that their girls (Hannah and Mylah) get to experience all that the Okanagan offers.