Vacationing with your baby can be fun despite all of the packing and planning! Now, imagine how much fun it would be if you didn't have to bring all of the extra baby gear. Kelowna is home to Okanagan Baby Rentals, a local service that has baby equipment for rent. Take the hassle out of your vacation by choosing from car seats, cribs, strollers, and more, and then getting them delivered to wherever you are staying. 
Here are some of our favourite baby-friendly activities in and around Kelowna:
Fruit Picking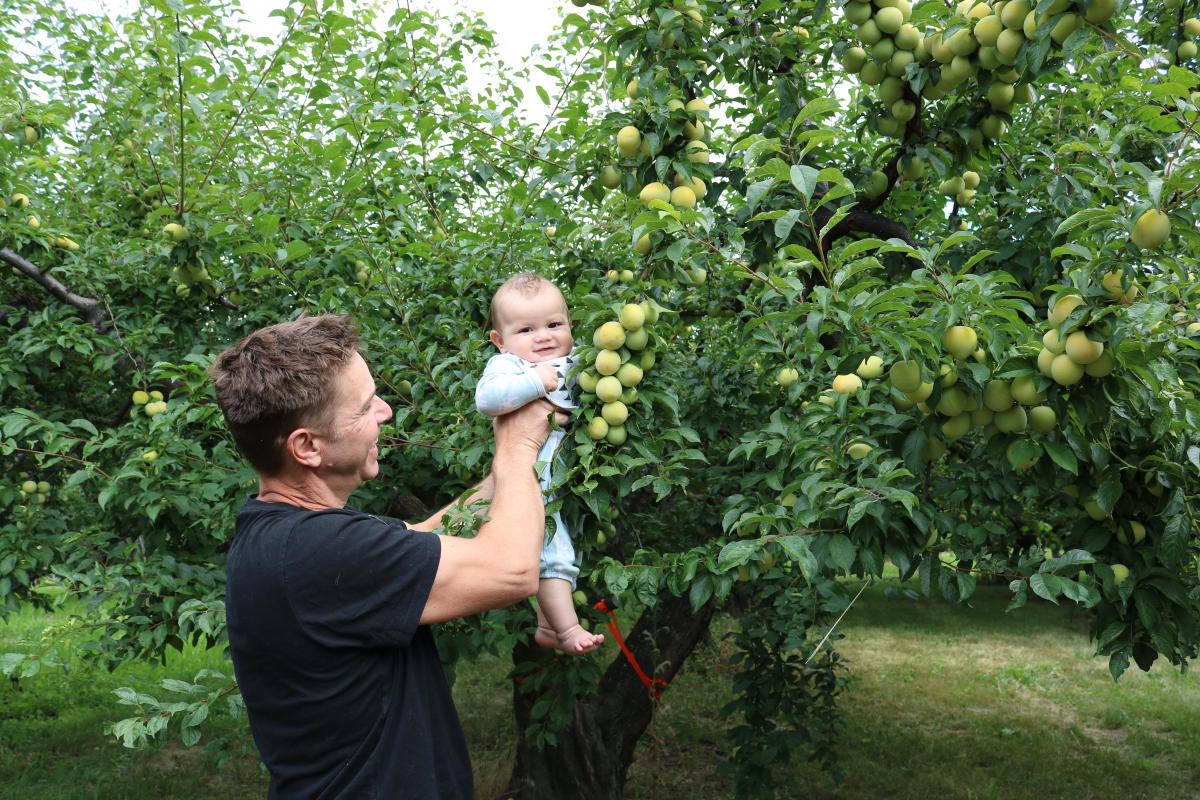 We have many u-pick farms that are great places to visit with the whole family. Bring your backpack carrier and spend an hour or two harvesting some of the tastiest fruits around. Depending on what time of year you visit, choose from cherries, pears, plums, peaches, apples, and more!

Riding Through the Myra Canyon or Mission Creek Park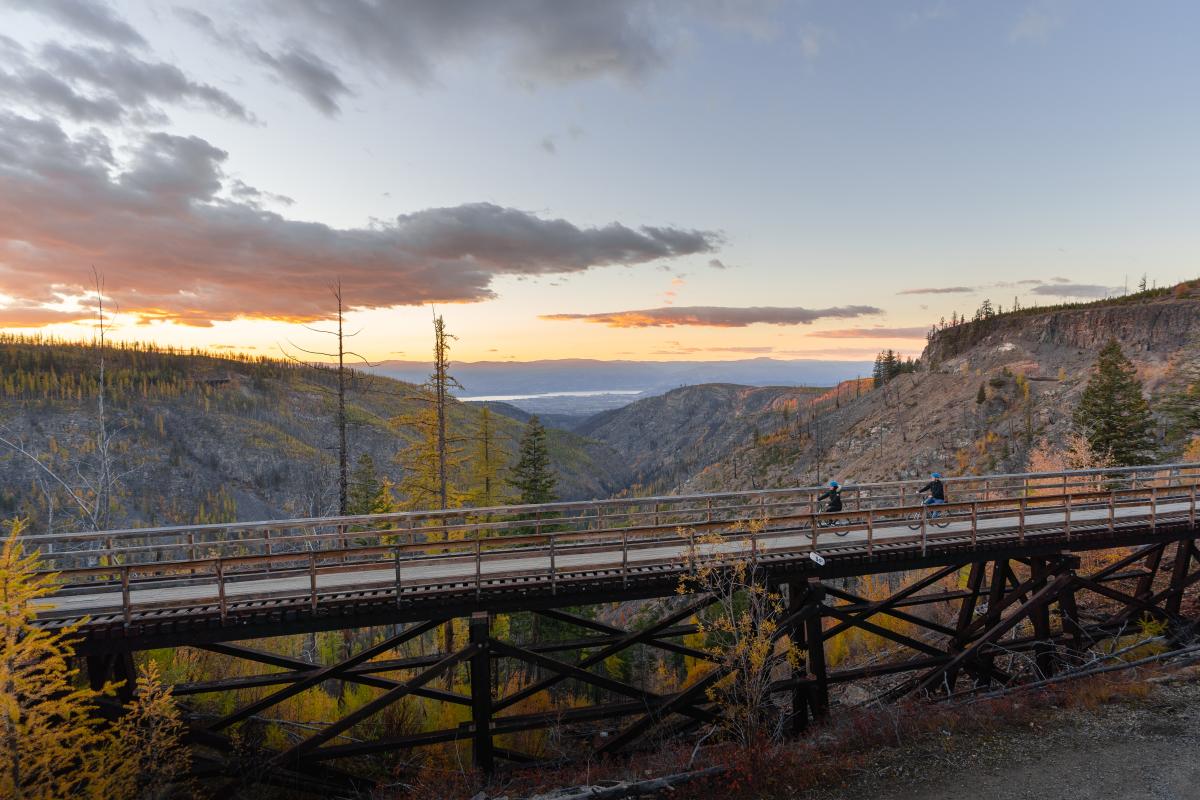 Photo by: Scott Bakken Productions
If you have a bike trailer, a couple of flat scenic rides we suggest are the Myra Canyon Trestles or the Mission Creek Greenway. Both of these are gravel trails, so make sure your baby is old enough to sit and be stable in the trailer. Don't forget the helmets!

Taking the Gondola up to the Top of SilverStar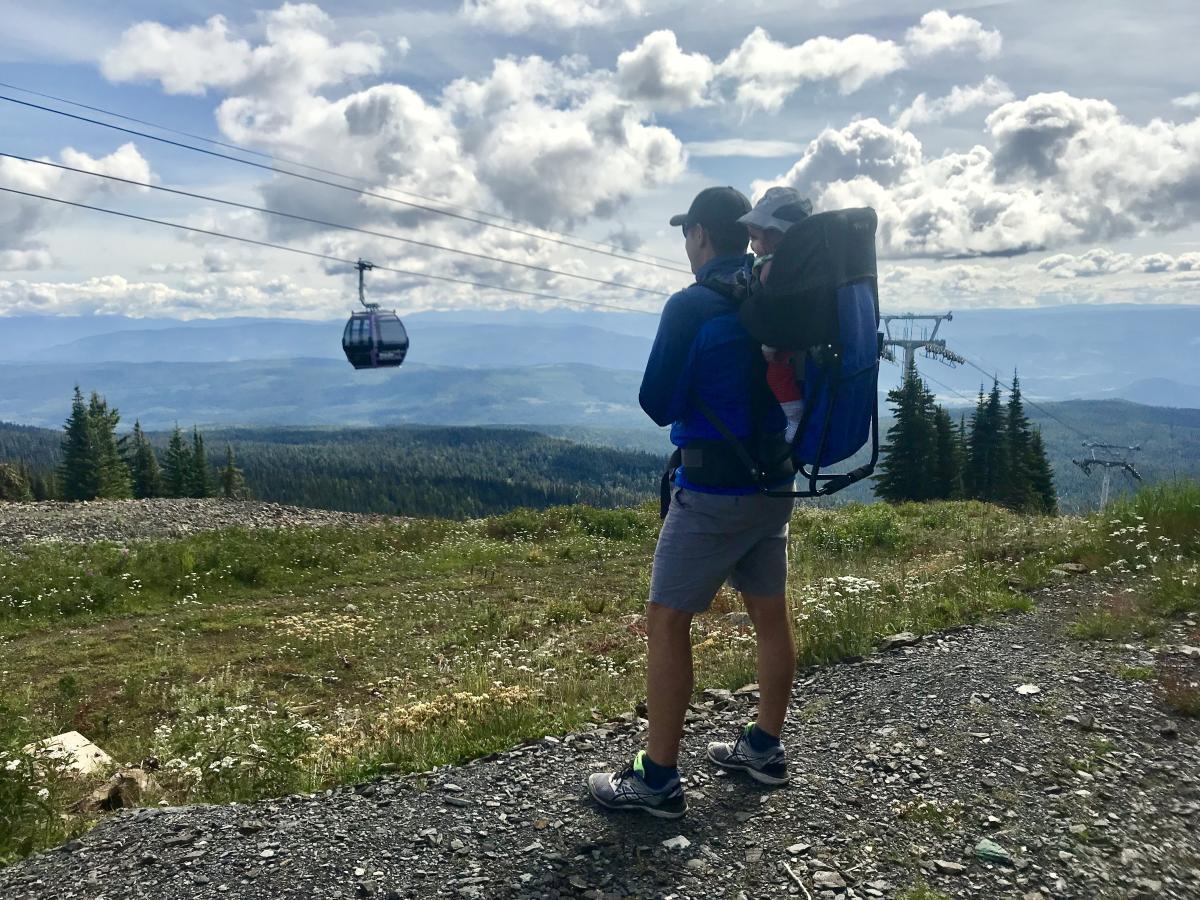 Savour the fresh mountain air at the summit of SilverStar Mountain Resort with your little one. Take the gondola up on weekends to the peak and check out the panoramic views before their summer season ends in mid-September. Bring your backpack carrier and go for a hike at the top. Summer tubing is also available for kids aged 3 and up.

Having a Family Picnic at the Wineries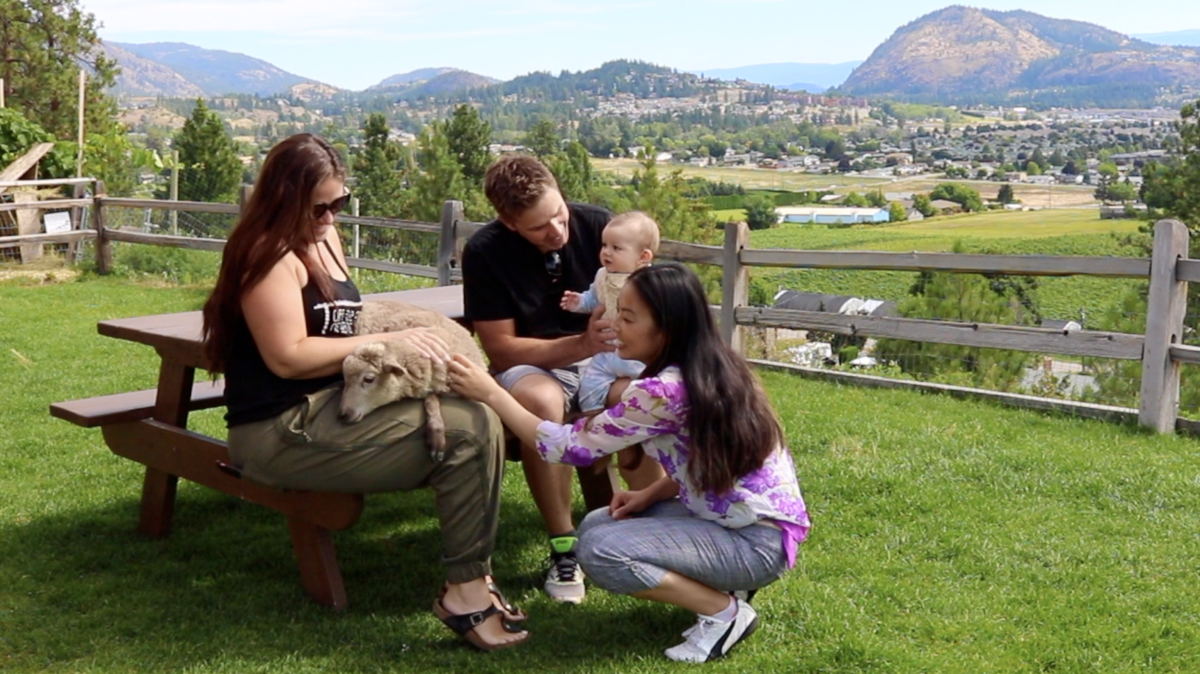 Several of the local wineries are not only great for the parents so they can sip on a glass of wine, but they also have family picnic areas! Arrowleaf Cellars, Rollingdale Winery, Off the Grid Winery, and House of Rose Winery all have tables for guests where kids and dogs are welcome. Bring your own food or stop in at the wine shops, who are usually stocked with cheeses and snacks available for purchase.

Baby's First Beach Day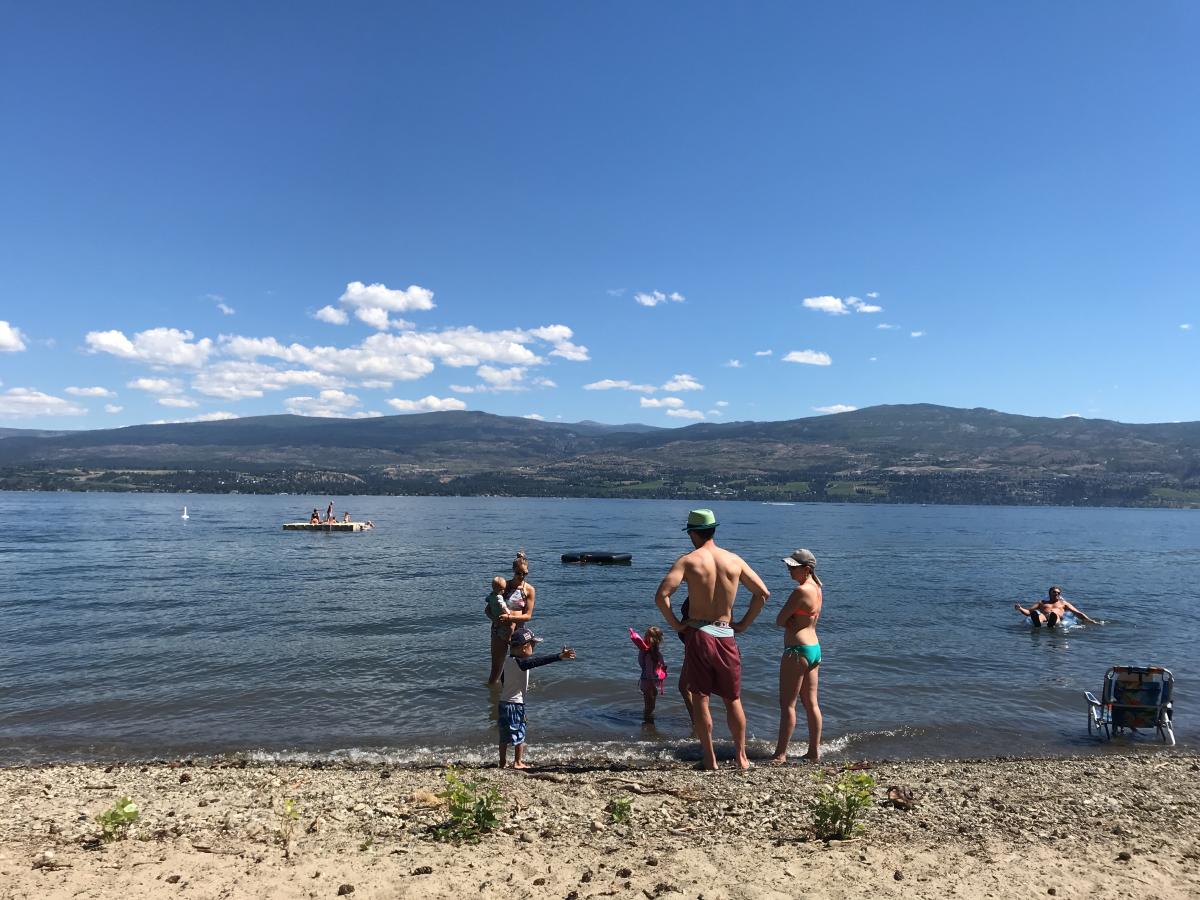 Dip your baby's feet in Okanagan Lake! Whether you plan on heading to Boyce-Gyro Beach, City Park, or any of the other beaches in the area, get your toes in the sand for baby's first beach day. City Park also has a water park for kids to stay cool on hot summer days. Remember to pack a baby beach tent to ensure that shade is always available.
Looking for a baby-friendly place to stay? One of our favourite places is the Delta Hotels by Marriott Grand Okanagan Resort in downtown Kelowna. Although staying on a Club Floor is an extra expense, families may benefit from the breakfast, snacks, and appetizers available in the Club Lounge. Plus this hotel is right beside the boardwalk - a stroller-friendly lakeside promenade.
The Cove Lakeside Resort in West Kelowna is also a sound choice for families. With a waterslide and two pools along with a private beach for resort guests, you will have no problem keeping the kids entertained.