There's something special about having a meal in nature. Whether you are looking for a scenic backdrop or looking for an experience that is friendly on your wallet, here is a list of Kelowna area wineries that have stunning picnic spaces for you to enjoy!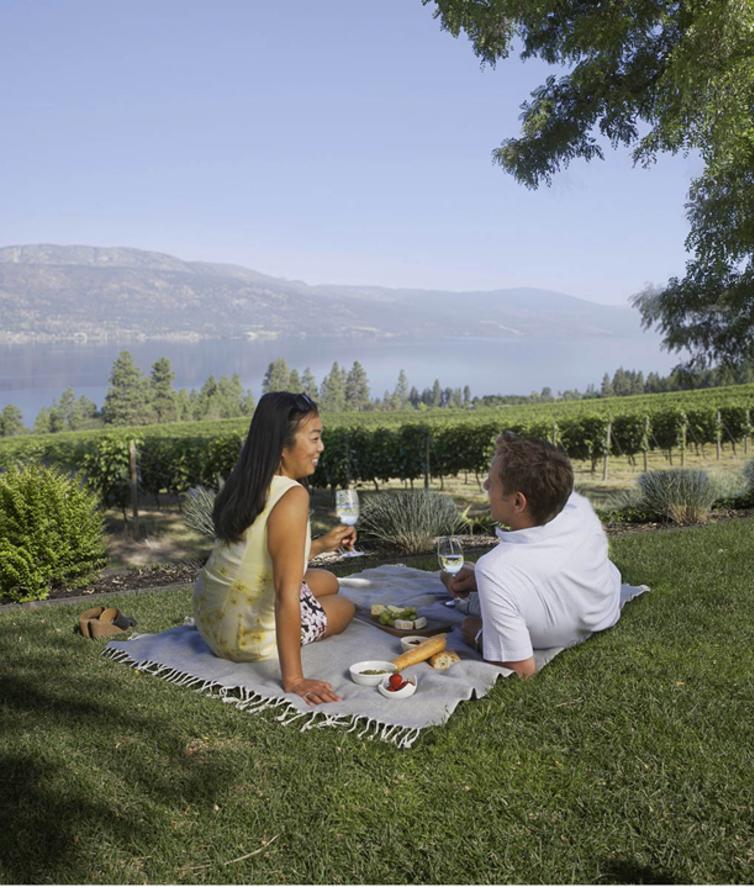 Take in the sweeping views of the vineyards and Okanagan Lake at Arrowleaf's kid-friendly picnic area. Bring Fido, too - as long as your dog is on-leash and well behaved, they are also welcome! Order from the on-site kitchen or bring lunch from home. Wine is available by the glass or by half-litre. Open daily until the beginning of October from 11 a.m. to 6 p.m.
Come here for a taste of 'old-world' charm and enjoy panoramic views of the valley. Cheese and crackers are available for purchase in the European-style wine shop, as are wines by the bottle or the glass. Guests are also welcome to bring their own food. If you're an airplane enthusiast, you will love being able to watch the planes takeoff and land at the nearby Kelowna airport!
Animal lovers will love visiting this winery. With goats on the roof of the tasting room, along with other animals on-site, this is a great place to visit with the whole family. The picnic area boasts beautiful views of Westbank Centre and Okanagan Lake and there is a shaded area. Bring your own food or check out the food truck that is on-site at peak times - call ahead to confirm hours.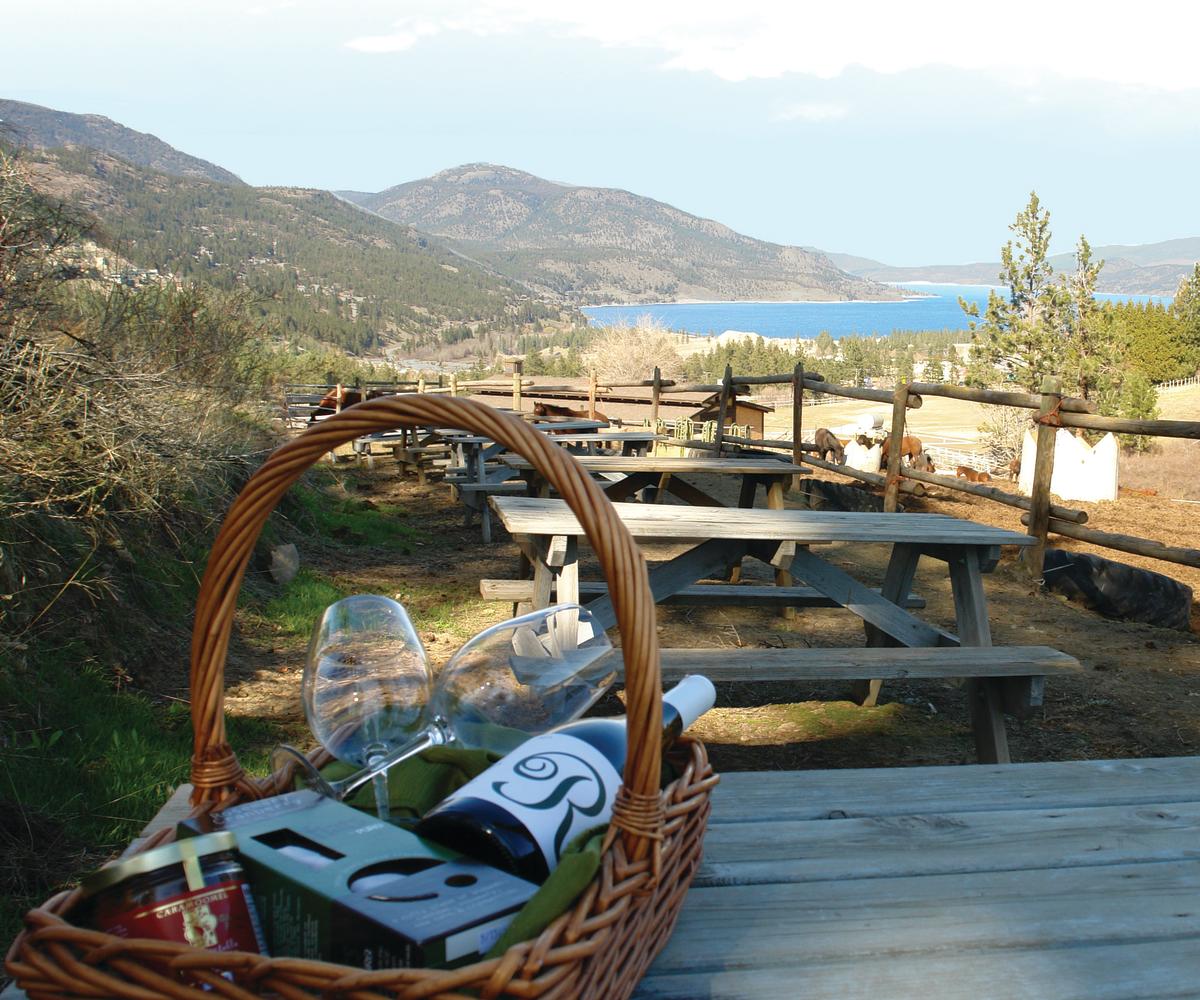 This winery's dog-friendly picnic area overlooks the vineyard and Okanagan Lake from the westside. You might even get a visit from the family dog, Bella, while you're sipping wine. Cheese and crackers are available at the wine shop or guests can bring their own lunch. Larger groups are welcome, but bookings are recommended for parties of more than ten people.

House of Rose Winery
Take in the colours and scents of the roses while sipping on a glass of wine at the House of Rose Winery picnic area. With views of the neighbouring orchards and vineyards, the whole family can nibble on the charcuterie boards available at the wine shop. Choose from a variety of meats, cheese, and crackers from local companies. Dogs are also welcome on-leash.
Located on a plateau in southeast Kelowna, this winery's breathtaking view overlooks the city of Kelowna and the lake. Bring your own snacks to nibble on while enjoying a bottle of their single-vineyard wines in their picnic area.