Being a big fish in a small pond can have its benefits, especially if your big fish is a large conference and the "small pond" is Kelowna, a midsized city in British Columbia's central interior. More and more, as limited availability and escalating costs make hosting business events in larger urban centres prohibitive, planners are looking to midsize destinations offering similar amenities, increased value, and in-depth support from the local conference ecosystem. In a nutshell: midsize destinations, such as Kelowna, try harder to win your business and deliver exceptional experiences once your group is on the ground.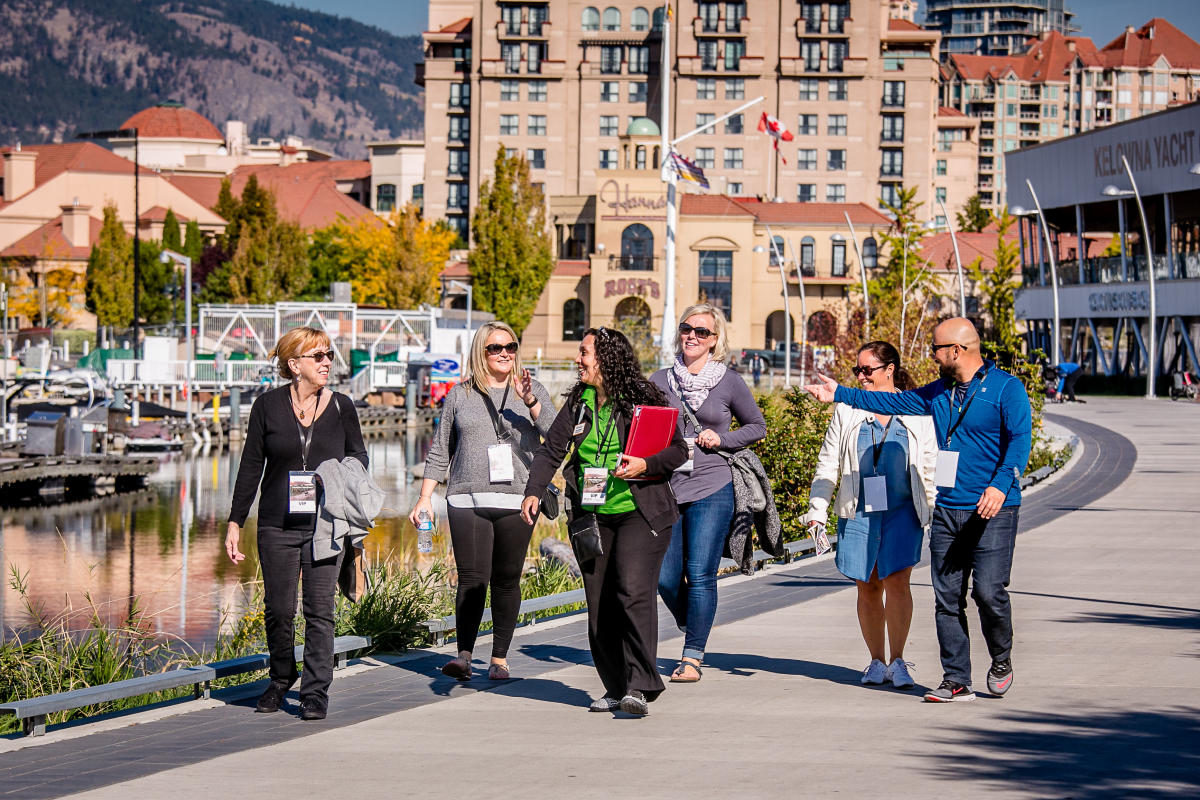 Photo by: Memories by Michelle Kelowna
"It bears out time and again," says Jennifer Horsnell, director of business and destination development for Tourism Kelowna. "Conference organizers are working with limited resources. If we can help make their planning process easier, everyone benefits - the organizers, the community, and our industry partners."

Collaboration is Key
As the city's official destination marketing organization (DMO), Tourism Kelowna is not only responsible for raising awareness of what Kelowna offers planners of business events, but they are here to connect planners with venues, hotels, transportation providers, and any of the myriad support services that go into making a conference a success.
"Planning successful events in Kelowna is all about collaboration," says Horsnell, who notes that her office is also primed to connect planners with Kelowna's industry and academic leaders across a variety of sectors including agriculture, digital technologies, and advanced manufacturing.
"The region's leadership in key industries helps attract conferences to Kelowna," says Horsnell. "When planners work with Tourism Kelowna to place their event we can help to facilitate technical tours, networking events, or provide access to local industry champions."
Such assistance was provided for the upcoming First Canadian Summit on Climate Action for Food Systems, scheduled to take place in Kelowna in October 2019. Event co-chair Tamara McLellan indicates Tourism Kelowna went beyond just making introductions for this first-ever event, "[Tourism Kelowna] have been awesome this whole time - they have connected us to many businesses and people who will be part of the Summit."
Horsnell says that helping visiting organizations create meaningful content for their Kelowna event begins with connecting planners to the local community. In the case of the First Canadian Summit on Climate Action in Food Systems, Horsnell notes, "The research being done locally at the University of British Columbia Okanagan (UBCO) in food sustainability, plant cell science, and food security was a key draw for the event organizers. We helped the event planners locate their conference here and connected them to local industry and academic champions who helped shape and enrich their program."

Size Matters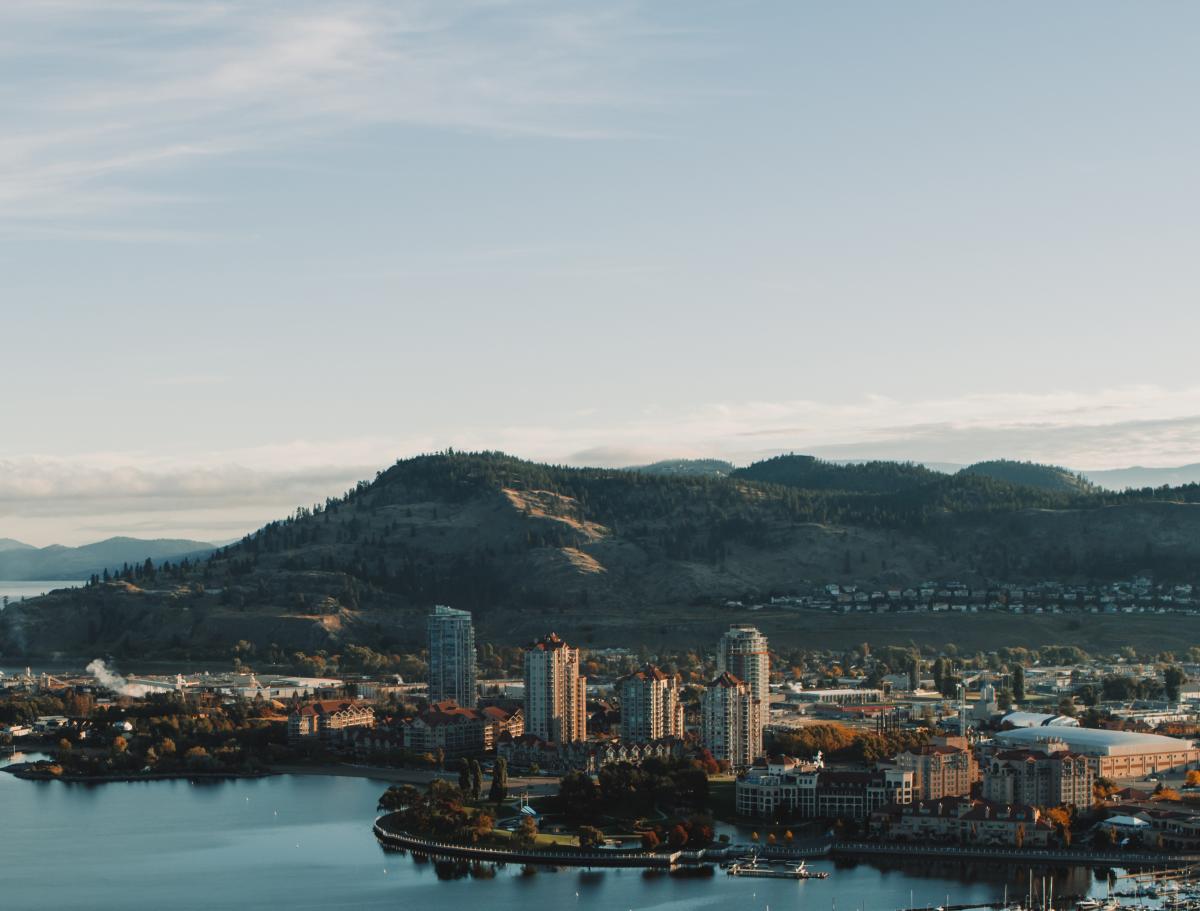 Photo by: Nic Collar Film
While larger urban centres may be better known to delegates, smaller-sized destinations are just as adept at hosting high profile events. "We may be smaller than say, Vancouver, but we are more nimble," says Horsnell. "Nothing in Kelowna is more than a 15-minute transfer away, and our downtown, cultural district, and conference venues are all walkable." Even more important than accessibility and walkability, is the interconnectedness of Kelowna's conference ecosystem.
"You can manage logistics for Bluestar Coachlines, or you can be the event manager at the Kelowna Yacht Club or one of our wineries - Kelowna may be a midsize city, but when it comes to our meetings partners, we still operate like a small town - everyone knows everyone else and that works to the planner's advantage," says Horsnell.

Midsize Cities are a Big Draw
According to the International Association of Exhibitions & Events (IAEE) Decision to Attend Study, the top drivers in the decision of whether to attend a conference are education (92%), destination appeal (78%), and networking opportunities (76%).
Competitive rates, strong airlift, and a host of new venues and experiences — there's a reason Kelowna is gaining momentum as a smart meeting location — and smart meeting planners are making this trend work to their advantage.