Having spent this past year working as a Community Specialist in the Kelowna Visitor Centre, I have interacted with countless groups of first-time visitors, most of them coming to me with the exact same question "What is there to do in Kelowna?" What are the best possible things for first-time visitors to do? The main attractions, the cream of the crop, those things that, when you make it back home, people ask "Well did you do this?"
So here they are, my top 10 suggestions for every first-time visitor looking to experience the most iconic of attractions that Kelowna and the Central Okanagan have to offer.

Check out the Myra Canyon Trestles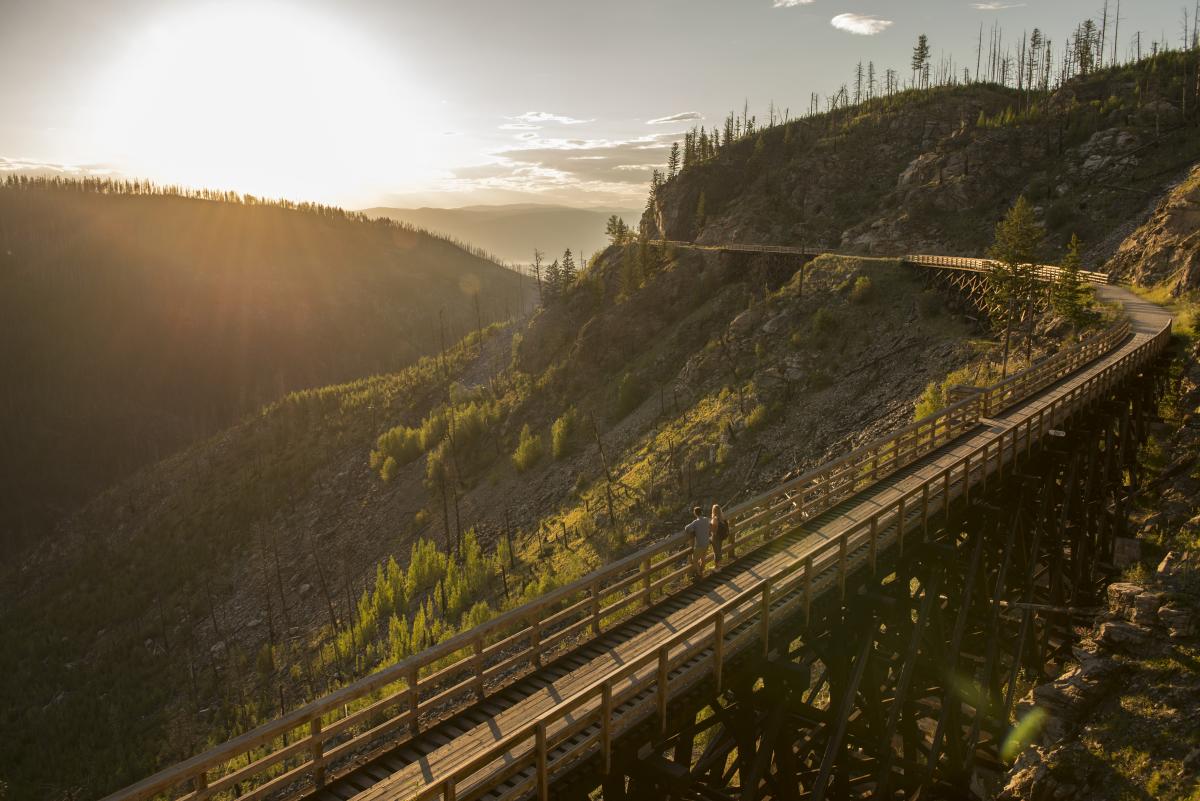 Photo by: Destination BC and Kari Medig
Anyone doing research for their visit to Kelowna has probably heard about Myra Canyon Trestles. It's on the top of every "must-do" list and travel website. It's also the first thing I suggest to people when they ask for outdoor attractions. Part of the Kettle Valley Rail Trail and beloved by hikers and bikers alike, Myra Canyon is a 12 km stretch of trail covering 18 historic trestle bridges and passing through two tunnels. For your enjoyment and convenience, Myra Canyon Bicycle Rentals & Tours operates right out of the Myra Station parking lot! Rentals are available seasonally from late Spring through to fall, depending on the years snow falls and melts.
The trailhead is a 40-minute drive from downtown and the last 8 km stretch to the parking lot is up the unpaved Myra Canyon Service Rd, but the stunning views and mountain air are beyond worth it!

Go on a wine tour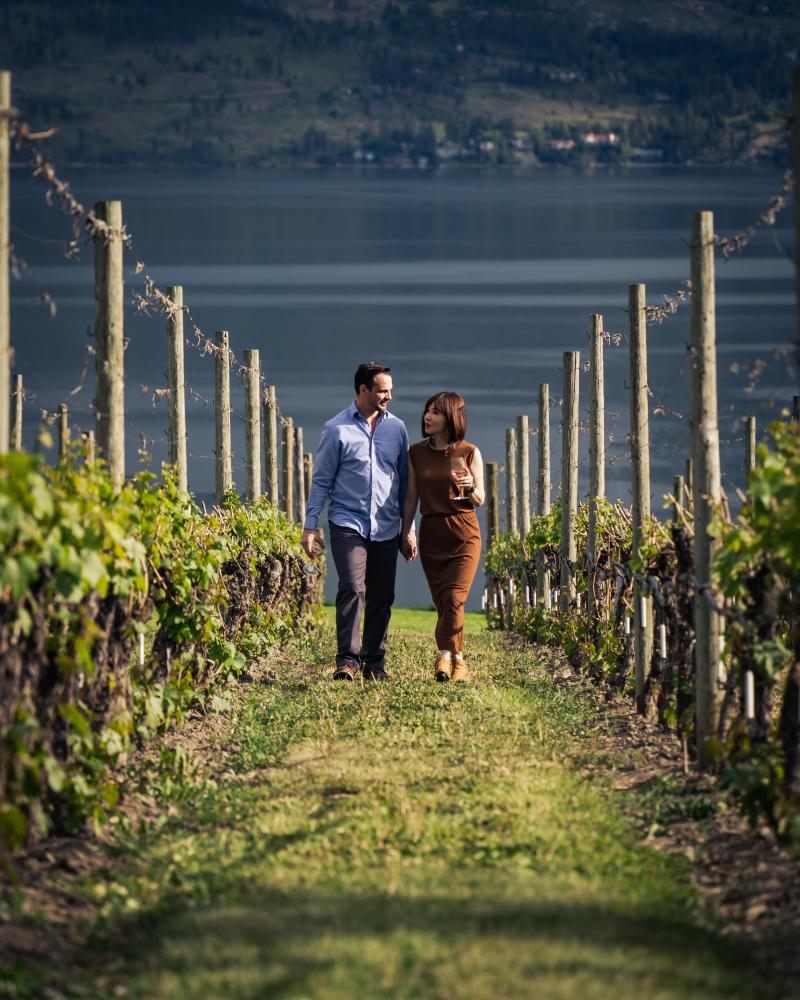 Photo by: Ken Hagen 
The Okanagan is most well-known for our abundance of wineries, which means wine touring is an absolute must-do while here. With tons of wine tour companies offering their services, a guided tour is an easy and fun way to explore the Okanagan wine country and learn more about the wines and the region than you would with a self-guided tour and tastings. Most tour companies will offer full or half-day tours around the different wine trails, so you can customize your tour to fit your schedule!
Kelowna contains some of the province's best must-visit wineries, including the Westside favourites of Quails' Gate Winery and Mission Hill Family Estate Winery, South Kelowna's incredible Summerhill Pyramid Winery or CedarCreek Estate Winery, or the classic architecture of Lake Country's Gray Monk Estate Winery. View all wineries.
And hey, if you're checking out all of these amazing wineries, why not grab a #exploreKelowna Wine Trails pass to collect points at all the incredible places you visit and redeem some fun wine-themed prizes along the way?

Hike Knox Mountain Park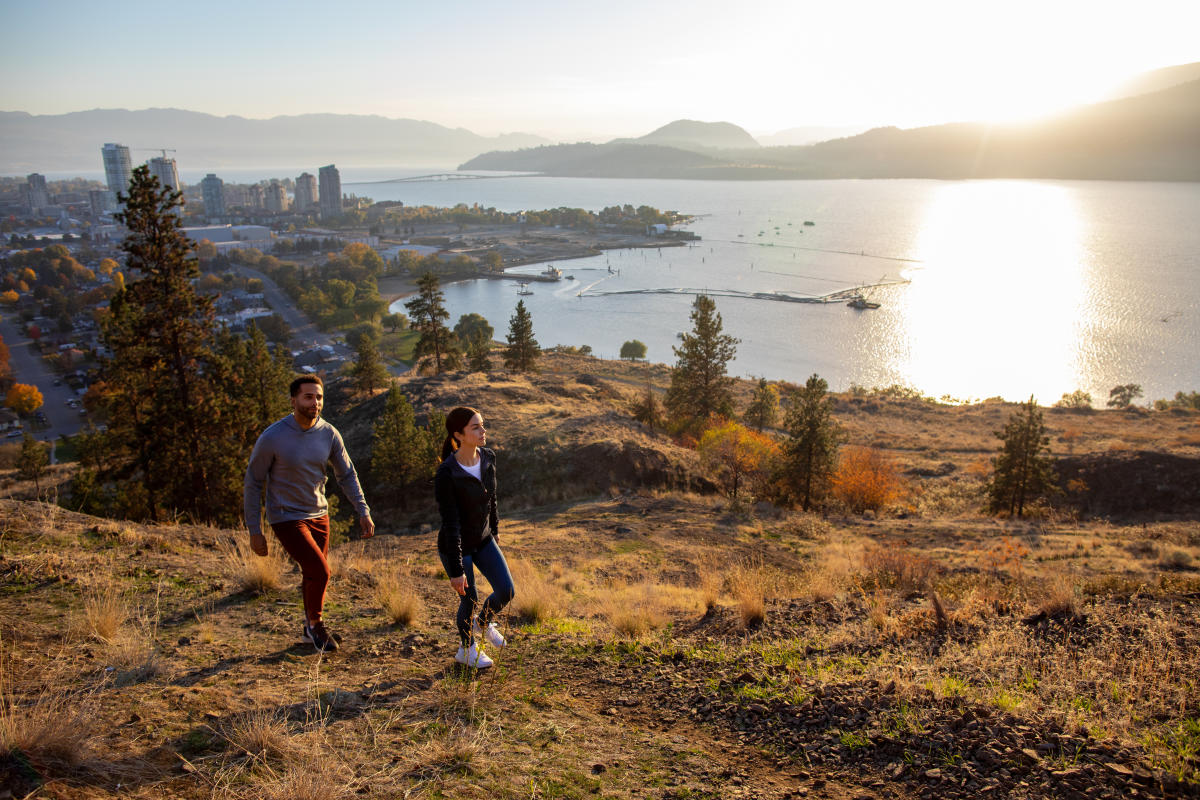 Photo by: Darren Hull Studios
Knox Mountain Park is my go-to suggestion for first-time visitors looking to experience a little bit of our local hiking scene. I consider it a "hike for everyone". Located only a 25-minute walk from downtown, you don't need a vehicle to get there, and if you do have a car but aren't big on hiking, a small road is open during the frost-free season to drive up to the first viewpoint. Once at the first viewpoint, those looking for a more challenging route can take Apex trail up to the peak for some spectacular views, and those looking for something a little easier can follow the relatively flat Paul's Tomb trail along the side of the mountain to end at a pleasant beach and swimming hole! Explore more hiking trails. 

Join in on a Cultural District walking tour
Photo by: Matt Ferguson Photography
Starting in July and continuing throughout the summer, the City of Kelowna offers free guided walking tours of our cultural district every Saturday morning. The tours are a fantastic way to get to know our downtown core and learn a little about the art and culture that our city has to offer! If you're not in town over the summer- don't worry! The City also produces self-guided tour brochures for anyone who's visiting or who would rather take things at their own pace. Download a PDF or pick up a physical copy at the Visitor Centre.

Go on a farm adventure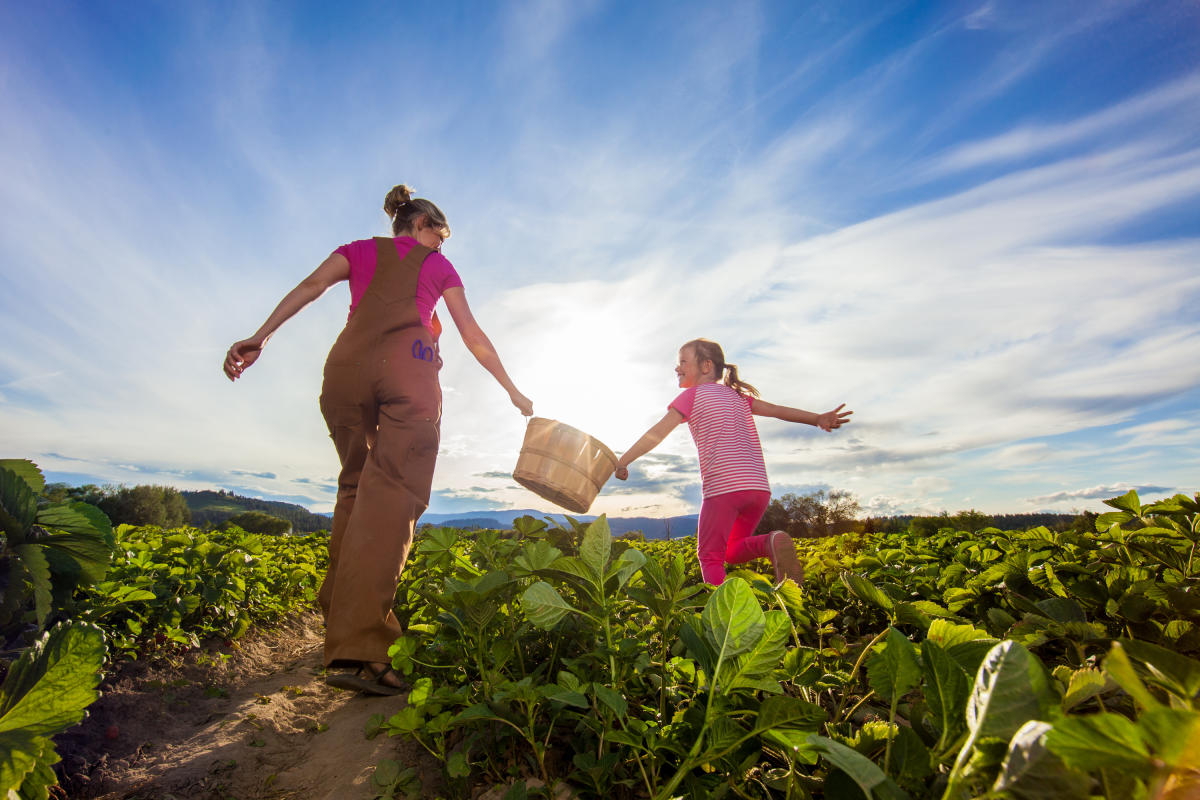 In a region well-known for agriculture, certain farms and orchards have decided to transform their properties from acres of farmland into fun-filled tourist destinations. Don-O-Ray Farms has created a fantastic family attraction with an extensive fruit, veggie, and homemade goods stand alongside activities like bouncy horses, a hedge maze, airbrush tattoos, a petting zoo and more! You can also check out Kelowna Fruit & Veggies, which hosts the largest corn maze in Kelowna at a massive 5 acres and features a hidden clue investigation game. View all Farms and markets.

Pick your own fruit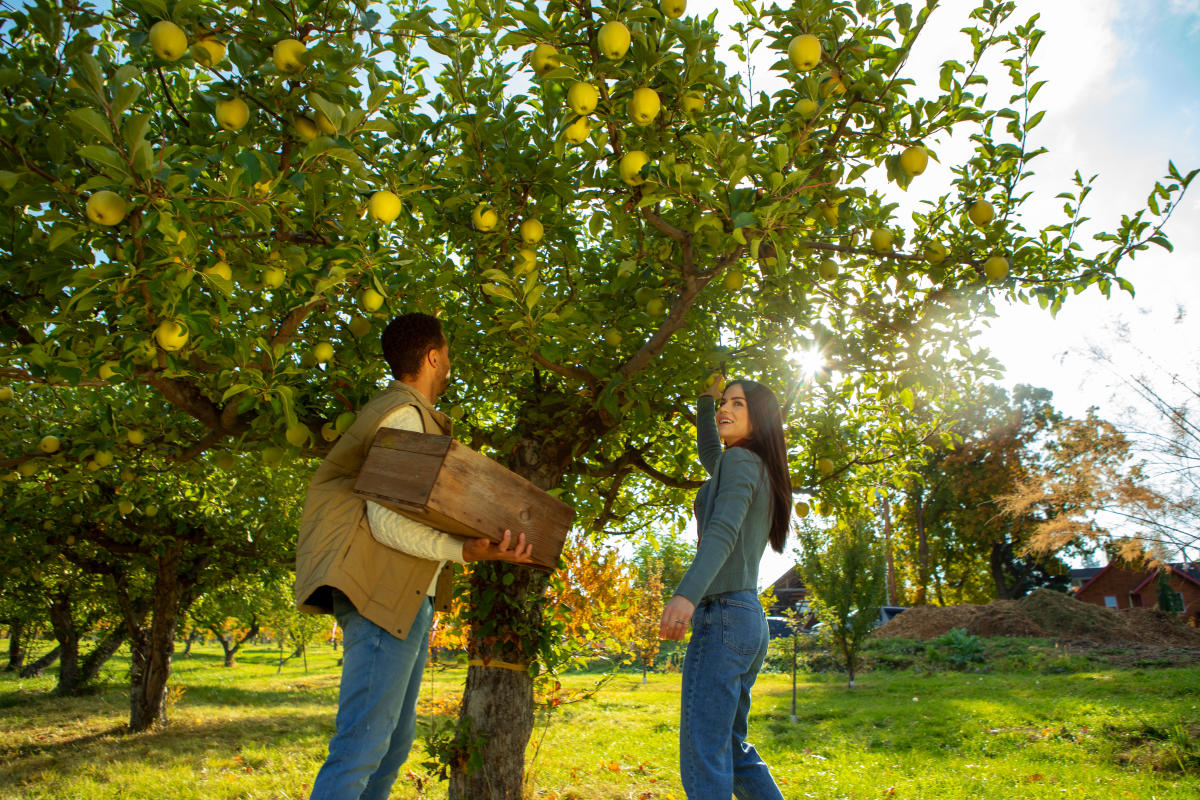 Photo by: Darren Hull Studios
Nothing quite beats freshly picked fruit from the Okanagan. Stop by one of our many U-pick orchards and farms any time throughout the summer into the fall for a variety of fruits including cherries, peaches, apples and more! With the option to hand-pick your own fruit, you'll end up with only the best varieties in your basket and memories to last a lifetime. Rose Hill Orchard in Lake Country also hosts plenty of events, from festivals to live music to family photo days, so check their Facebook page before you go to see what fruits are available and if any unique events are on! View all U-pick orchards and farms.

Walk the waterfront promenade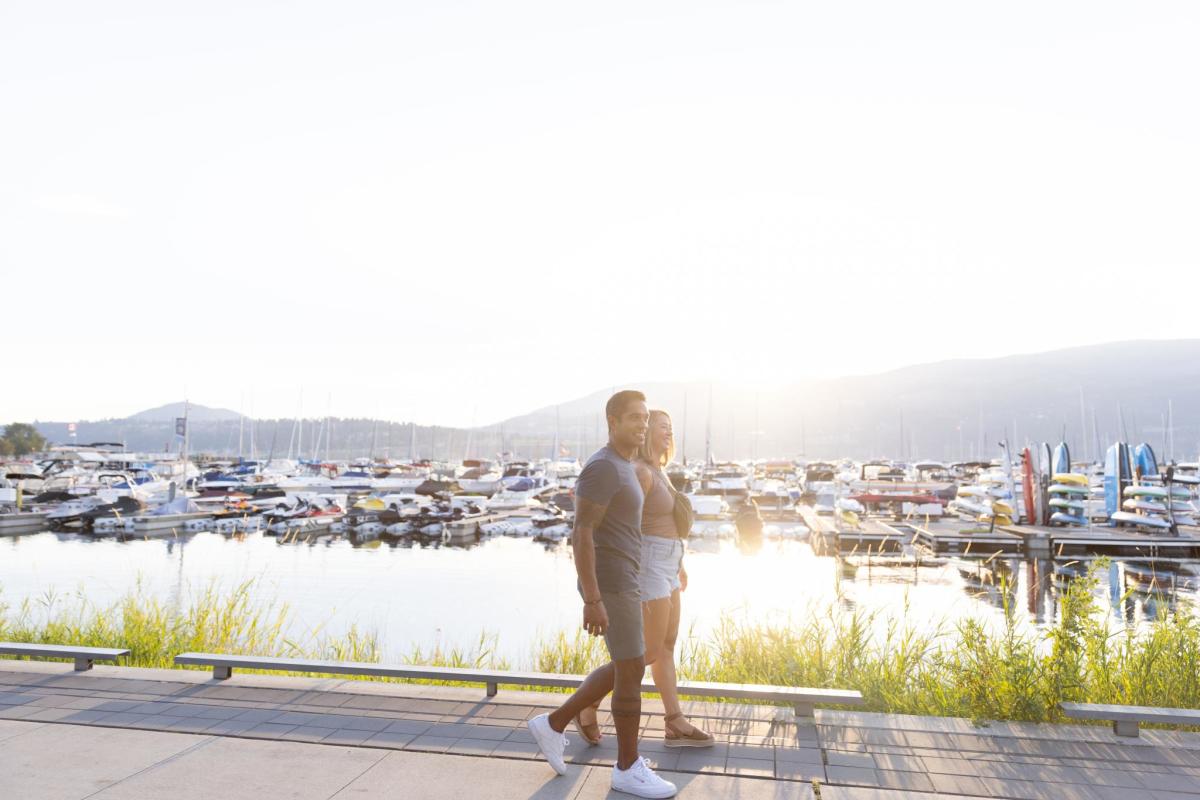 Photo by: Darren Hull Studios
Whether you're looking for an early-morning walk to start your day, a mid-afternoon jaunt in the sun, or an after-dinner sunset stroll, the waterfront promenade is a perfect 30-minute snapshot of our beautiful city. About 2 km in length, the promenade will take you along a brick pathway through City Park and along Hot Sands Beach, passing by Stuart Park and along towards the Delta Grand Resort. The promenade shifts into a genuine wooden boardwalk looping around Waterfront Park, where it ends off with some lovely trails winding through Rotary Marsh Park where you can view our local wildlife in their natural habitat.

Explore the Uptown Murals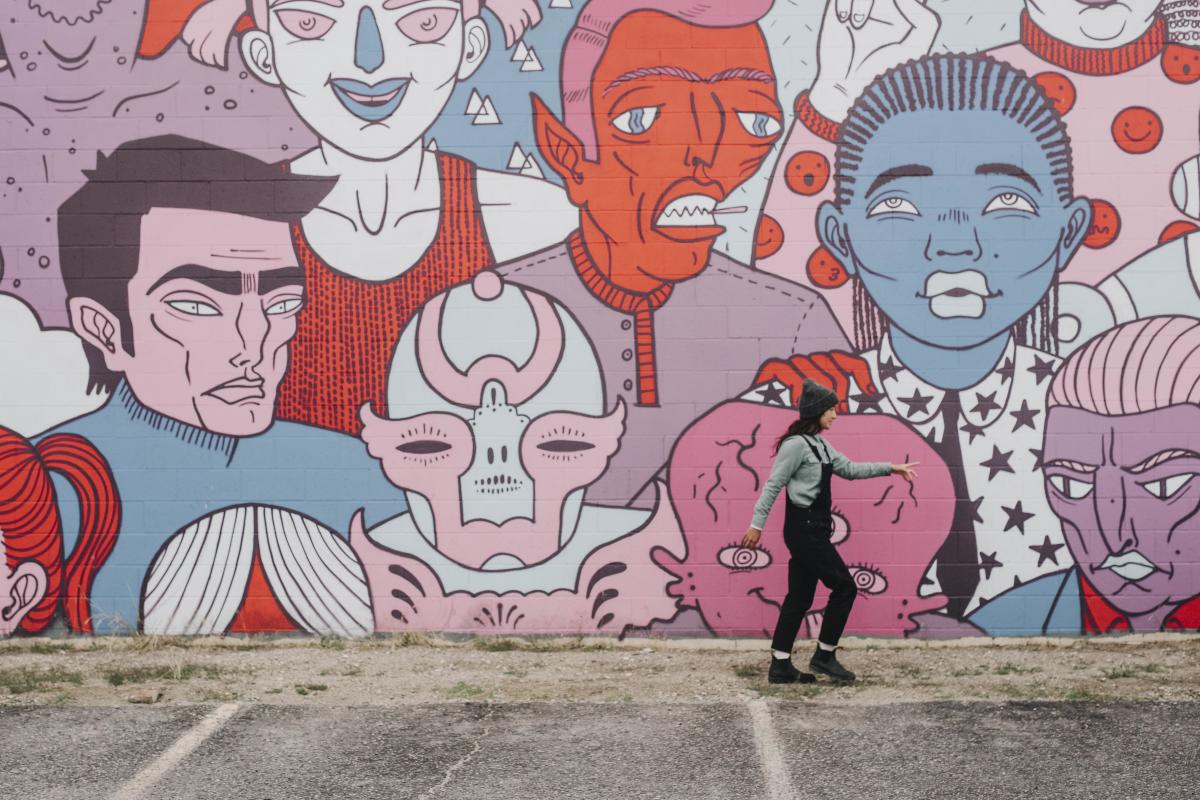 Photo by: Nathaniel Atakora Martin (@nathanielatakora). Mural by: Mono Sourcil
The Uptown Mural Project has become a wonderful attraction in the Rutland area of Eastern Kelowna. The project was created to beautify the urban centre, encourage artistic development, and inspire people through contemporary works. You can join in a free guided walking tour any Saturday in July, or take a self-guided tour any time you'd like with their Mural Map. You can even sign up for #exploreKelowna's free Uptown Rutland Murals Pass for a fun scavenger hunt!

Wander the North End Breweries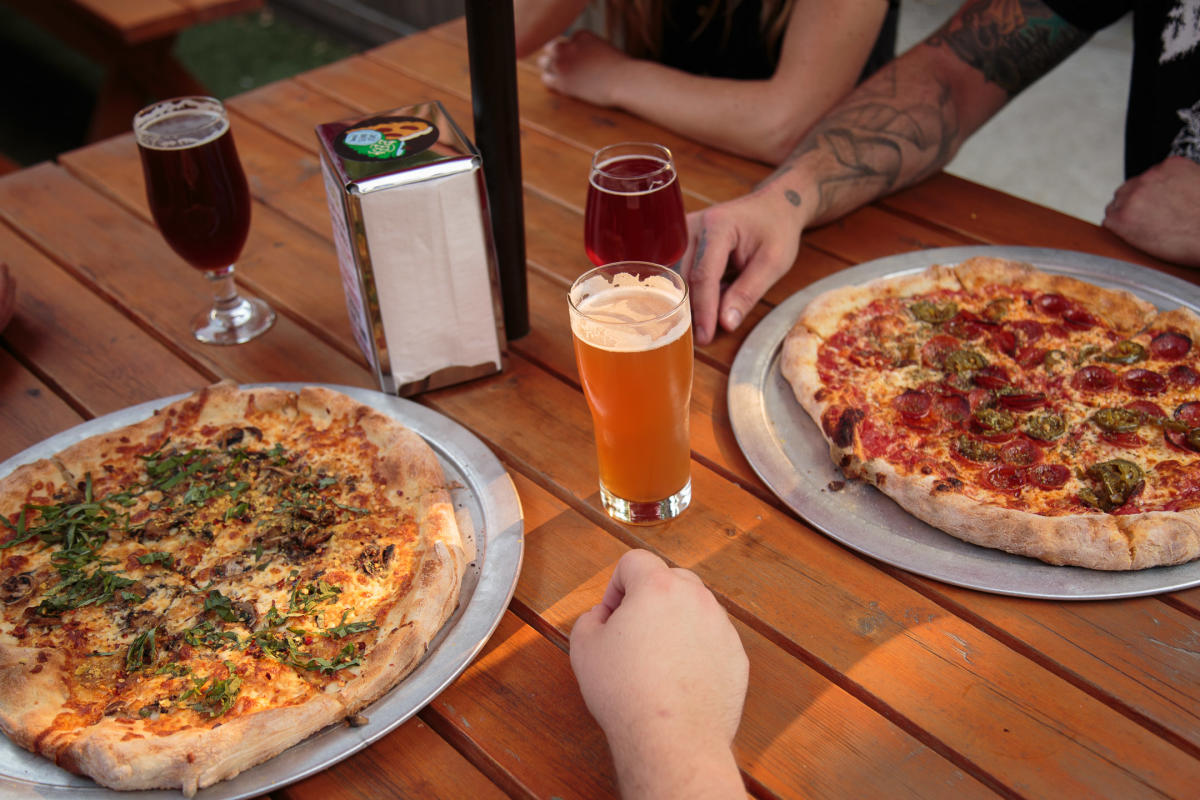 Photo credit: BC Ale Trail
Kelowna may be well known for our wineries, but our extensive list of breweries, cideries, and distilleries is nothing to scoff at! Starting on the corner of Clement and Richter and spreading a couple blocks, you can visit eight different local breweries all within walking distance of each other. Plenty of breweries host weekly events as well! Liven up your day with Sunday Taproom Trivia at Kettle River Brewing, or music bingo every Thursday at Unleashed!

Make some waves
Photo by: Ken Hagen
Touring by land isn't your only option here in Kelowna. When you're nestled along the 135km expansive Okanagan Lake, the water is yours to explore! With beaches, parasailing, boat rentals, dinner cruises, and more, our list of lake activities is expansive and worth days upon days of fun!
Check out Lakefront Sports Centre for boat, jet ski, and other lake rentals, and they will set you up for an amazing day out on the water. If laying back, soaking in the sun and just relaxing on the waves is more your style, Tiki Time Tours can treat you with a captained private or public tour, complete with karaoke and a fun-filled tiki boating experience.

Want more suggestions? Pop on into the Visitor Centre and one of our Community Specialists will be more than happy to give you some personalized advice and ideas to make your first-time visit the best it can possibly be!