Kelowna's summer heat can leave you thirsty and with cherry season in full swing, it's the perfect time to make cherry cocktails. Cool off with these delicious locally inspired drinks using Okanagan grown cherries.
The Kelowna Farmers Market is always a great spot to pick up local fruits and produce, but if you can't make it to the Farmers Market on Wednesday, Saturdays or downtown Kelowna on Sundays, you can always pick cherries up at Don-O-Ray's Market, Sun City Cherries, or Dry Valley Farm and Fruit Stand.
If you are looking to pick your own cherries, Arndt Orchards, Kempf Orchards, Paynter's Market, Mike & Lizzy's, Sun City Cherries, and Twin Oaks Certified Organic Orchard all have u-pick cherries available.
Cherry Drop
Inspired by the popular lemon drop martini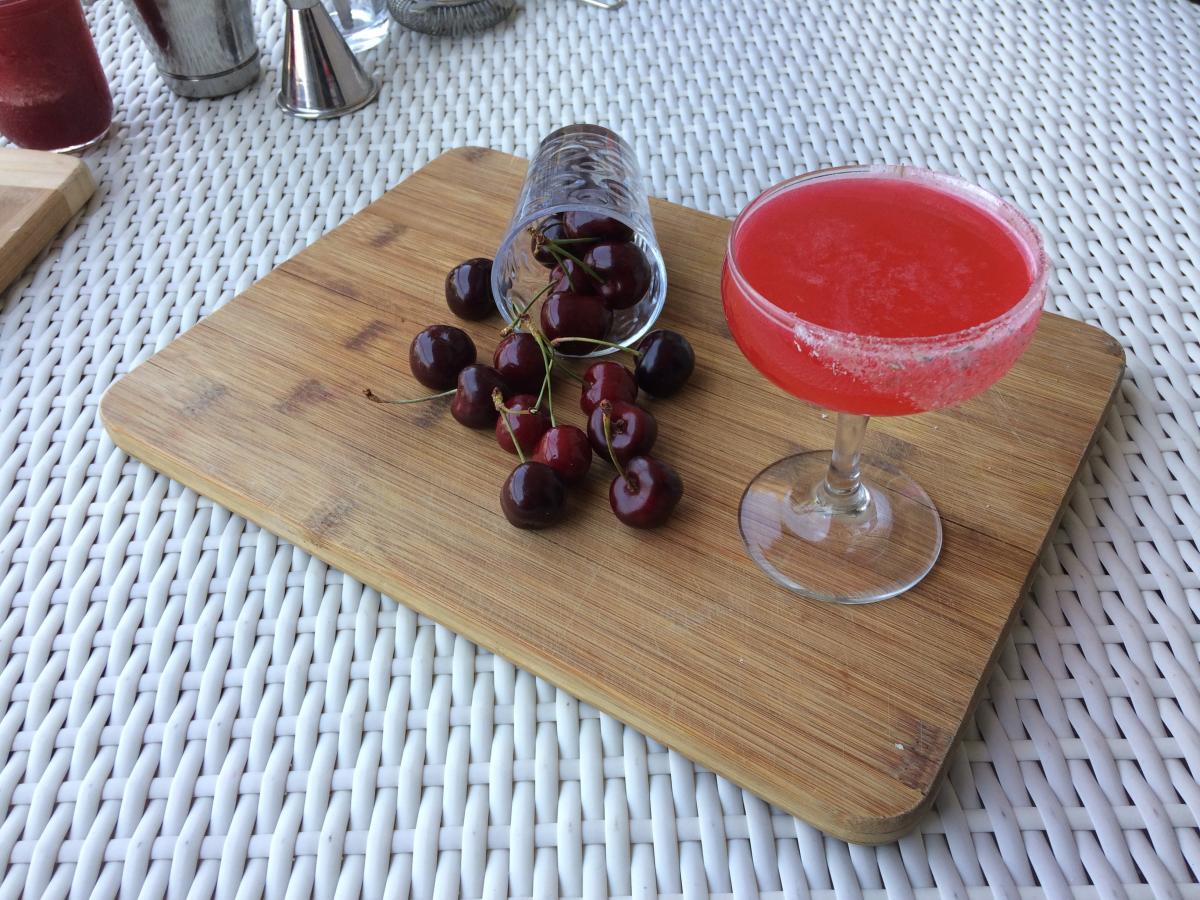 Recipe
2oz Okanagan Spirits Aquavit
1oz lemon juice
.75oz simple syrup (1 cup water 1 cup sugar)
3 local cherries
garnish lavender sugar rim
Directions
In a shaker add the Aquavit, lemon juice, simple syrup and 3 pitted cherries and fill the shaker with plenty of ice. Shake for 10-15 seconds and double strain using a tea and cocktail strainers into a chilled lavender sugar rimmed martini glass.
Lavender sugar rim:
Add 1oz of lavender to a small pot and gently heat. Allow the lavender to cool down before adding to as much sugar as you desire and if you wish add the mix to a coffee grinder to course out thinly

Cherry Slushy
Okanagan summer, who doesn't want a slushy?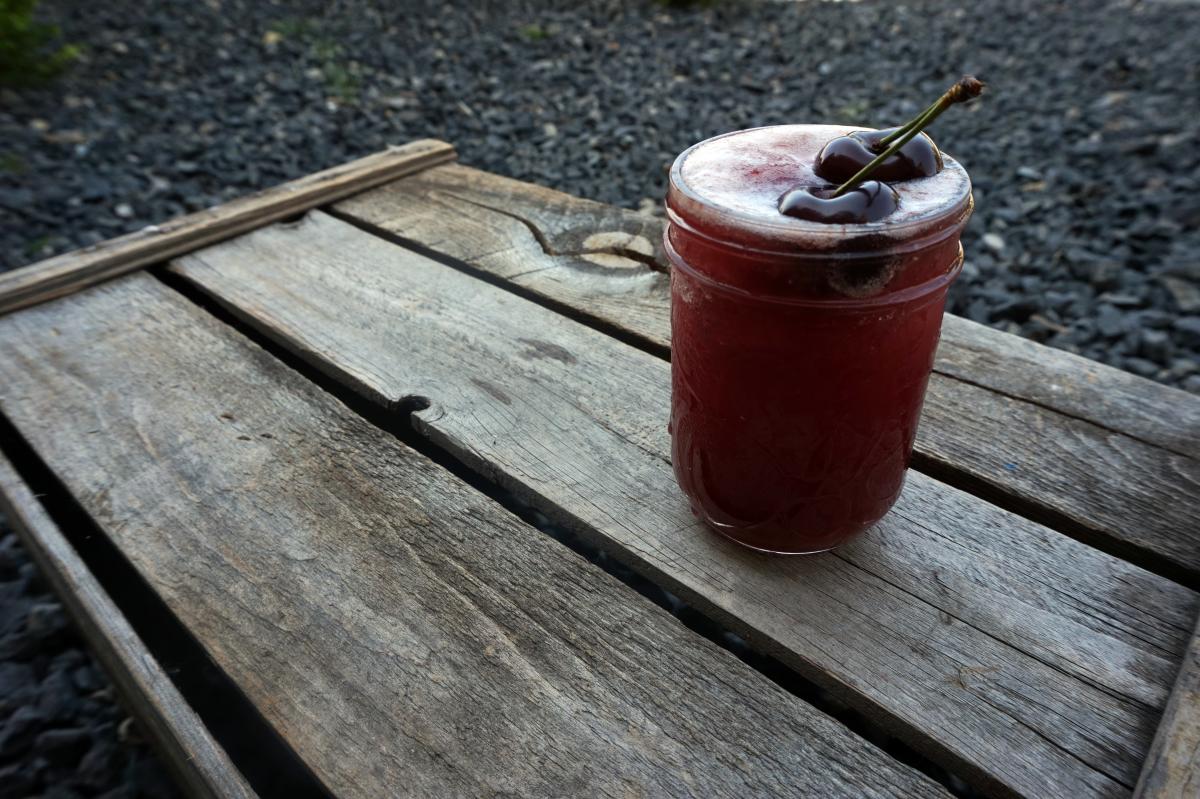 Recipe
2oz Okanagan Spirits Vodka
1oz orange juice
1oz simple syrup (1 cup water 1 cup sugar)
4 cherries
garnish cherry on top
Directions
In a blender, add the Vodka, orange juice, simple syrup and 4 pitted cherries and briefly blend to combine. Then add roughly 2 scoops of ice and blend until nice and smooth. Once you are happy with the thickness, just simply pour into any glassware you like.