Throughout 2023, we'll be connecting with Kelowna and area residents to discover more about the people who call this region home, to learn about their favourite places, and to find out how tourism impacts their lives, while also highlighting the benefits a strong tourism sector creates for Kelowna and its surrounding communities.
Follow along to learn more about Kelowna from those who know it best—locals.

Mia Serratore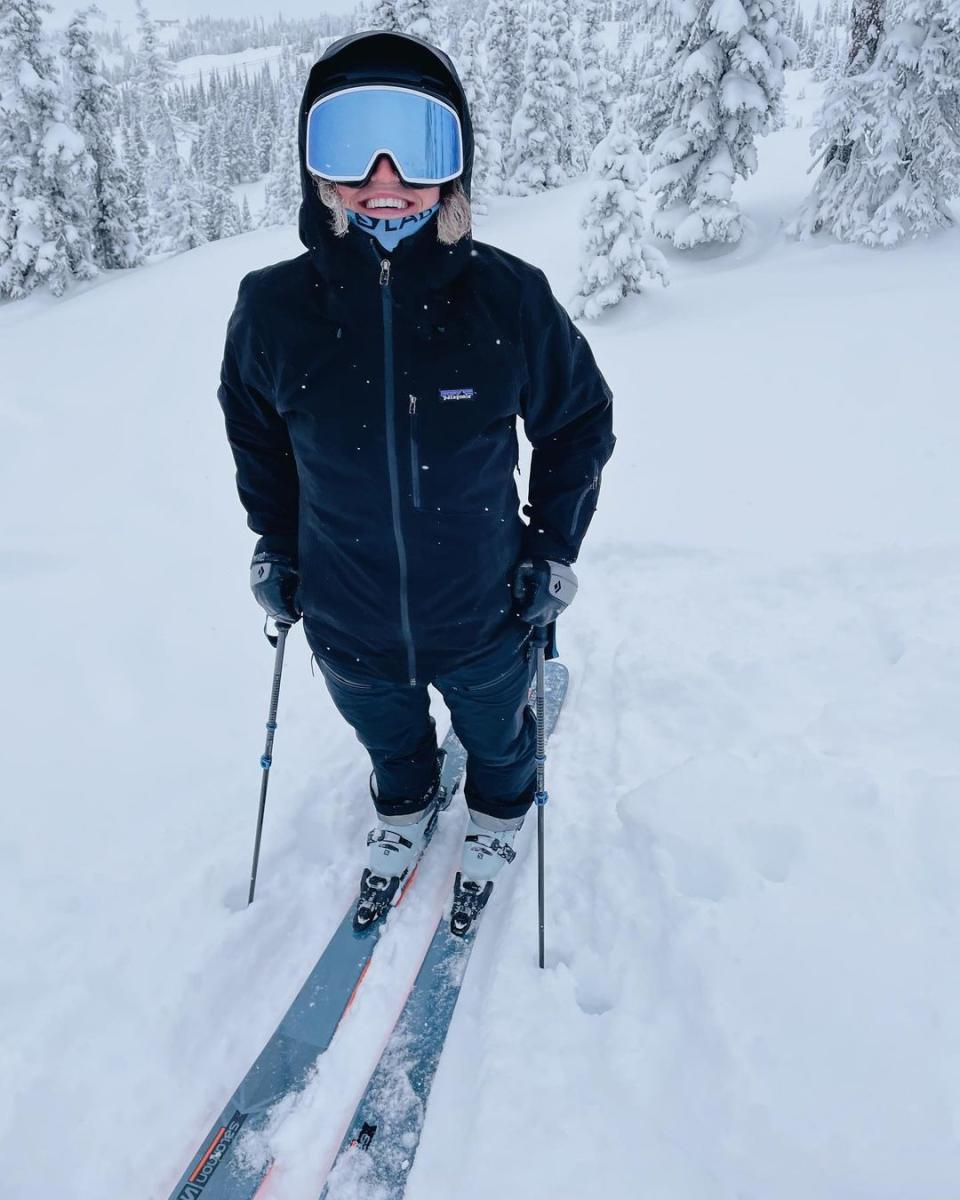 Mia at Big White Ski Resort, where she is an ambassador, in 2021
Thanks to her participation in competitive cross-country skiing at a national and international level, Mia Serratore got to travel away from her hometown of Thunder Bay, Ontario, to visit destinations around the globe while pursuing an outdoor sport she loved. 
"I flew to Kelowna several times with my ski team, but I hadn't spent much time here [in the city]. We would usually head straight to SilverStar for training and ski races at Sovereign Lake Nordic Centre," says Mia. "It wasn't until I came to visit some friends in Kelowna five years ago that I realized how much I love everything it offers."
When the pandemic started, Mia found herself out of work, and the friends she had visited in Kelowna offered her a place to stay while she figured things out. She packed her bags a week later, and now, almost four years later, she is happy to call Kelowna home. 
"My favourite thing about living in Kelowna is the access to the biking and the skiing," says the avid outdoor adventurer. "In the springtime, you can go skiing, mountain biking, and head to the lake all in the same day."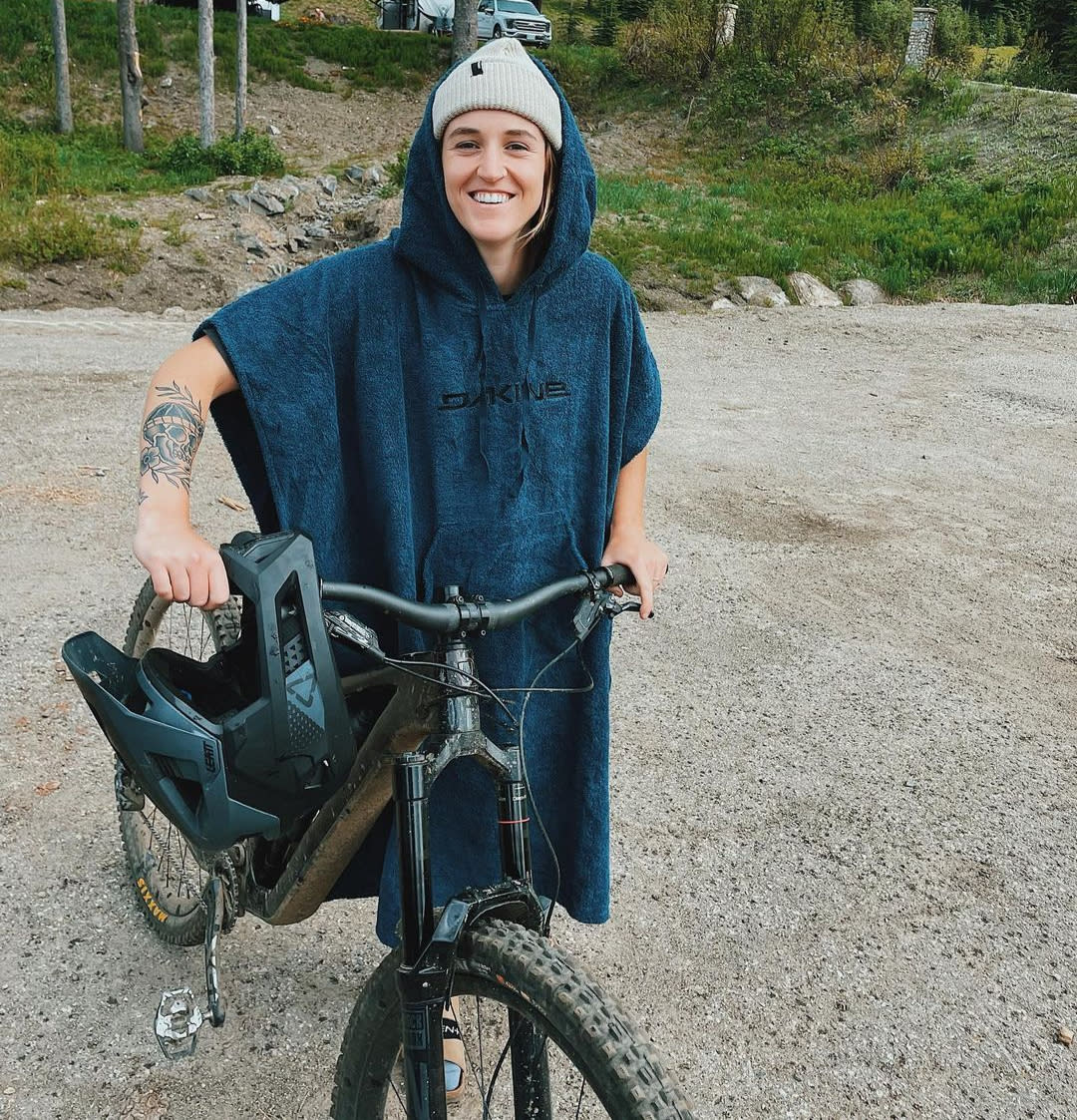 Mountain biking has been a passion of Mia's for many years, which works out well in Kelowna since the city and its surrounding communities are home to more than 300 trails, offering a combination of cross-country, trail riding, enduro, downhill, and freeride. 
An economic impact study released by Destination BC and Mountain Bike Tourism Association in 2018 found that revenues from mountain bike tourism in the province had increased more than 100% (from $31.7 million to $70.6 million) over a 10-year period, while direct employment also rose more than 100% over the same time period, from 309 to 607 jobs. During the pandemic, interest in mountain biking skyrocketed as people looked for safe, outdoor activities to pursue—according to data from TrailForks, usership of BC's bike trails showed a 40% increase between 2019 and 2021.
While more current data regarding economic impact is not available, it makes sense that skyrocketing interest in mountain biking means would lead to additional revenues and jobs within BC's tourism sector, including in and around Kelowna. And, thanks to the region's vital tourism sector, visiting mountain bikers will have an array of accommodations, dining options, and more to choose from. 
"It's nice that Kelowna is such a desirable place to travel because lots of friends and family choose to vacation here," says Mia. "It's been special having people from back home come out to visit—I know they're going to have fun here whether it's a low-key day at the beach or hitting the trails. Visitors add a liveliness to Kelowna."
As an ambassador for Big White, both for skiing in the winter and biking in the summer, Mia gets to share her passion with family, friends, and visitors, contributing indirectly to the region's tourism industry. 
"Having a vibrant tourism sector means that local businesses and hospitality services are always thinking of new ways to bring exciting things to those passing through," adds Mia. "Kelowna residents benefit from these changes since there's always something new to do! Winery tours, hikes, water sport rentals, relaxing beach time, new restaurants, the list goes on!" 

Here are a few spots Mia recommends to family and friends when they visit Kelowna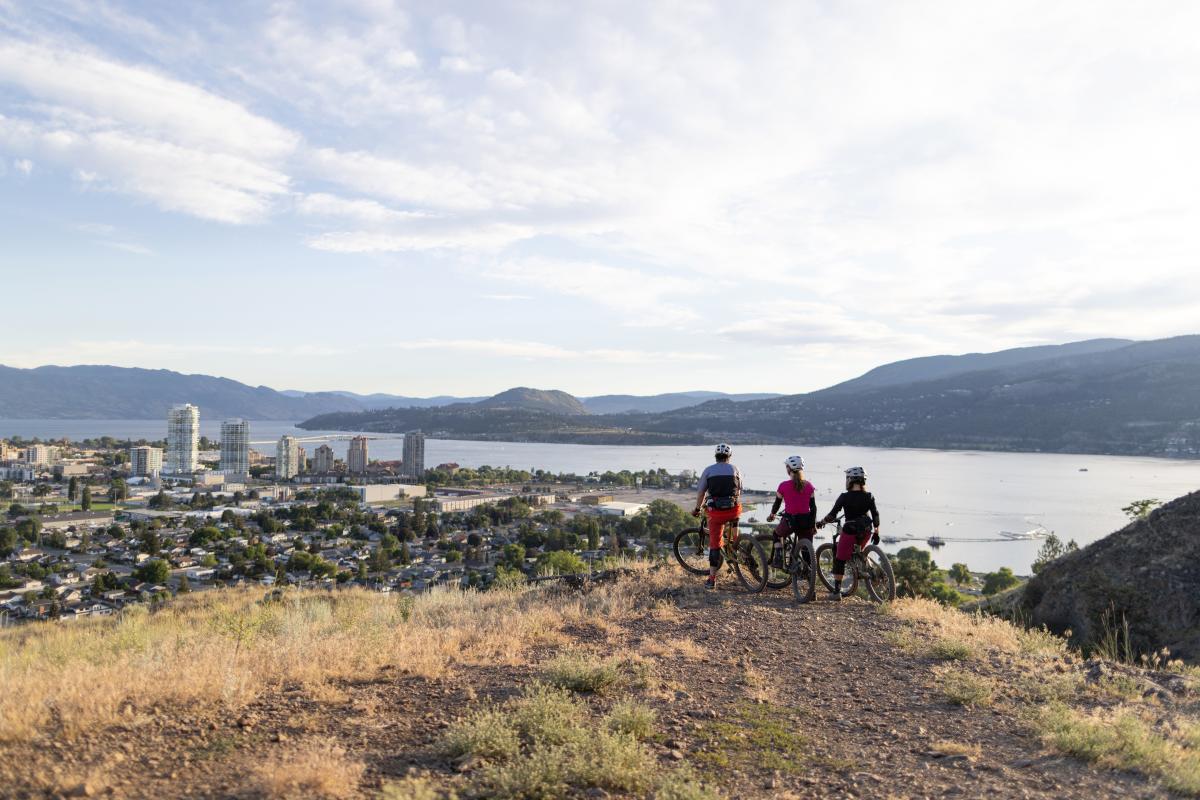 Photo by: Darren Hull Studios
"I'll always take a friend for a ride at Knox, the trails are good for riders of any level. Beginner to advanced, it's always a fun ride, and you get a great view of the city."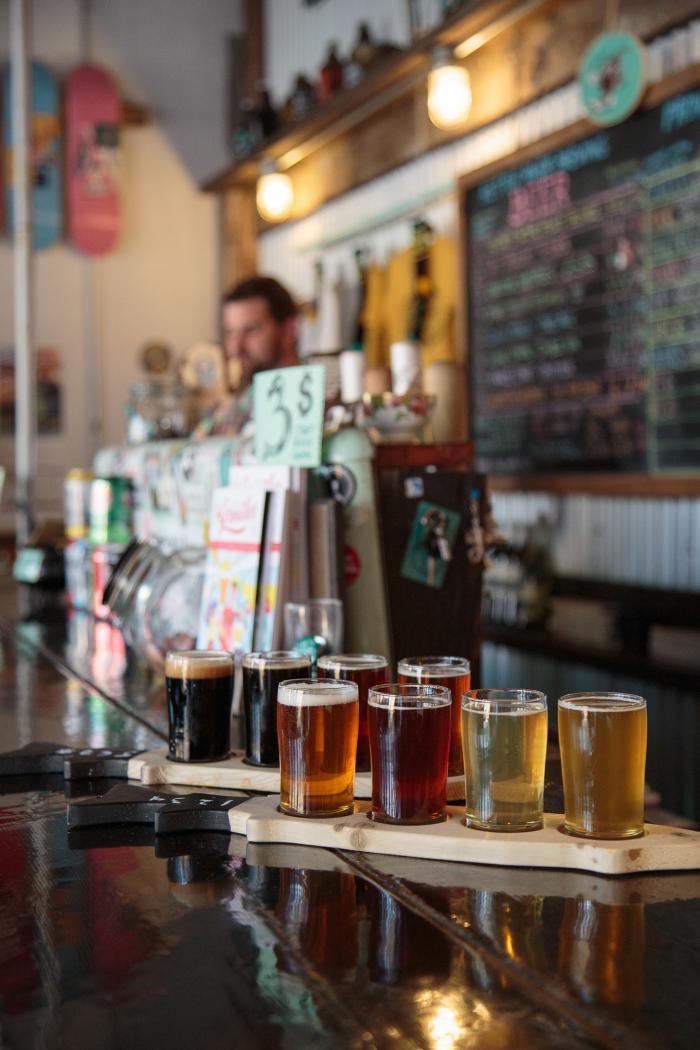 Photo credit: BC Ale Trail
"You can't go to Knox without stopping at one of the breweries on the way home and enjoying the local beer."

Dine Lakeside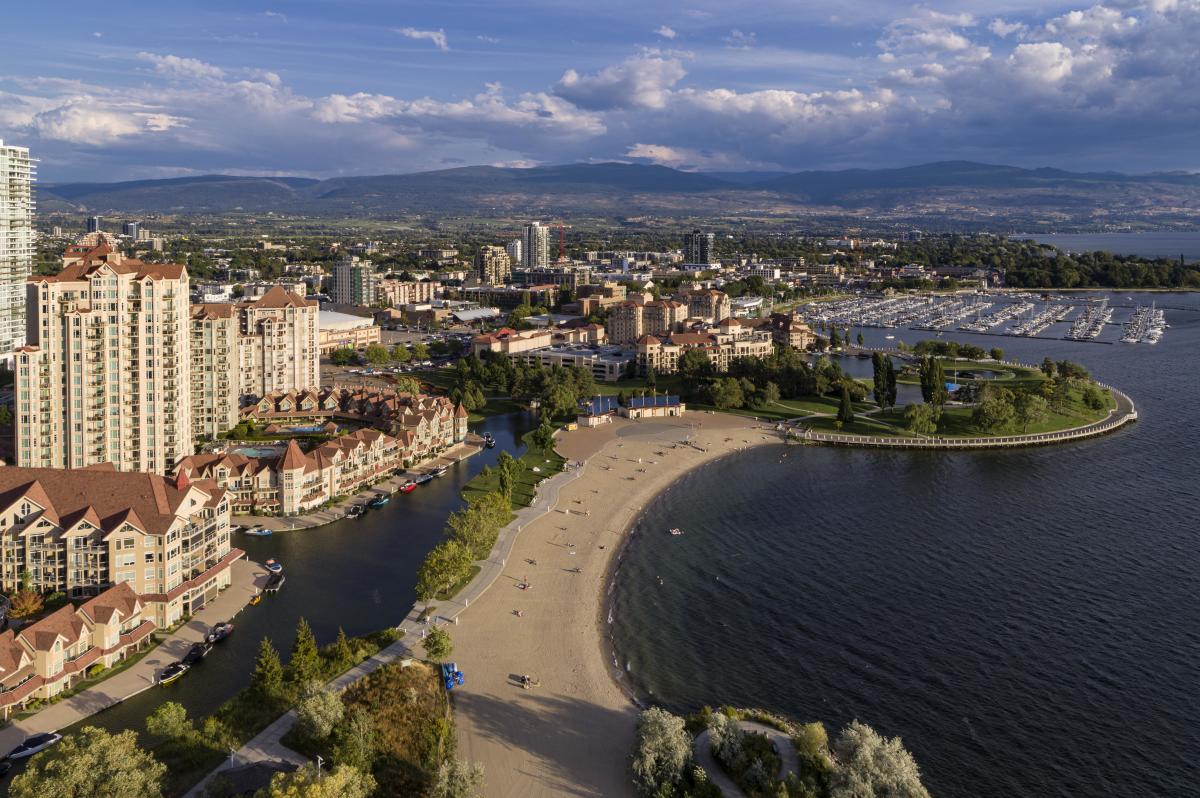 Photo by: Shawn Talbot Photography
"Can't go wrong with grabbing some takeout on Bernard and enjoying it by the lake."

View more of what Mia loves about Kelowna