If you're like me, you love the idea of setting out for a day of fishing. Grab the family, a packed lunch, and maybe a beverage or two.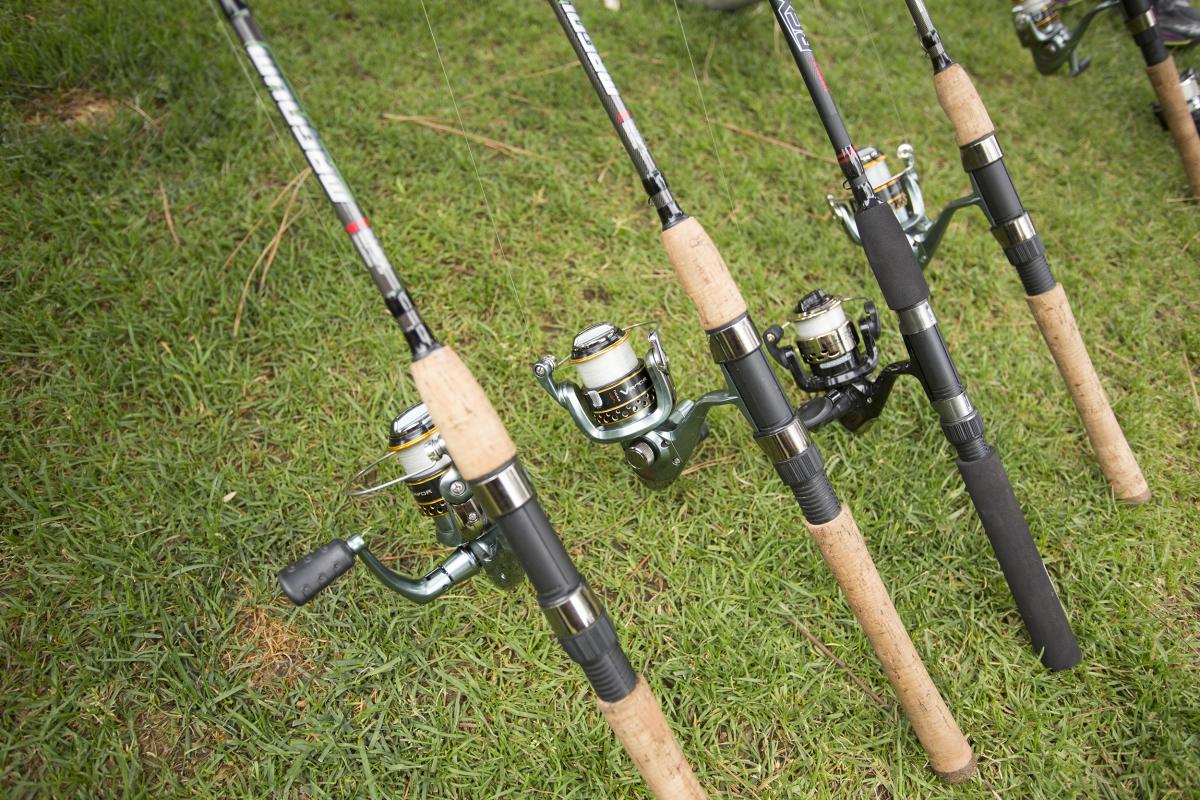 If you're truly like me, you don't really know what you're doing! Fortunately, there are plenty of fishing experts in town, and lots of places to learn. I usually take a trip to Trout Waters to ask a lot of (usually dumb) questions, and I have always had great service.
Next, it's time to get a fishing license. The easiest way to obtain a license is to go online and go through a pretty easy process. Many in-store options are no longer available as the online service is so easy. A yearly license is very affordable, and a simple print out is all you need to have with you (make sure you have a printed copy with you as pulling your license up on your phone can be tough, especially if you're out of data range). If you're fishing with kids, you only need a license for anyone older than 15.
Once you're all set up with the proper gear, it's time to look for a lake to check out. There are a lot of options year-round and for all skill levels.
Since my wife and I are beginners and have the kids with us, we generally stick to shore fishing. We try for rainbow trout as they are fun for the kids to bring in and plentiful in most of the lakes.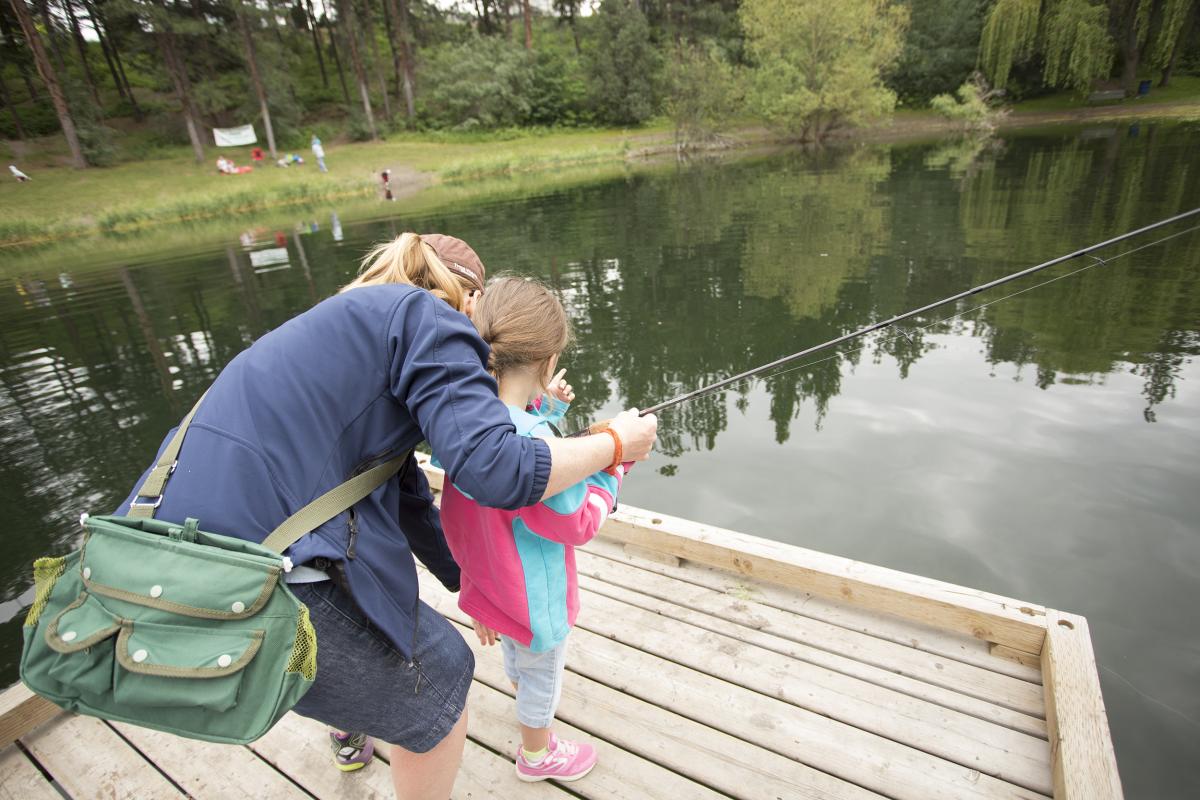 If you do have access to a small, manual boat, there are plenty of options. A lot of great spots near Big White and up forestry service roads. A few that I enjoy going to are Jackpine, Duo Via, Browne, and Grizzly Lakes.
If a powerboat is more your style, then the big lakes might be for you. While Okanagan and Kalamalka Lakes are tempting in the summer, they are best fished in the fall or winter when boat traffic is down and the fish are biting. A quieter Wood Lake is the perfect spot for summer fishing with kokanee, rainbow, and perch, as well as the occasional whitefish.
In the winter, there are plenty of options for ice fishing. Just check the roads in advance and head up the hills! A few popular spots are Lambly Lake, Hydraulic Lake, and Beaver Lake. All three of those usually have well-plowed access points, but it's still best to bring a shovel just in case.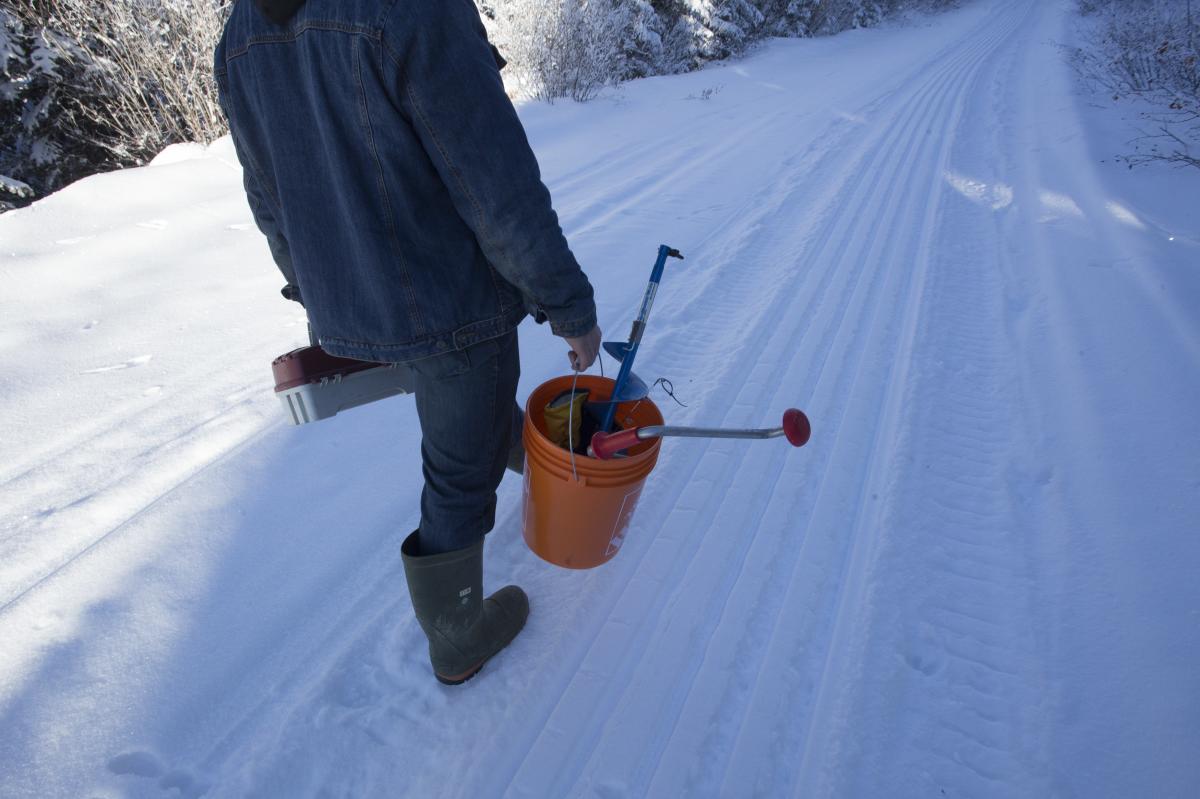 Aside from being safe and driving carefully, there is one important thing to think of when ice fishing.
Check the thickness of the ice.
If you are heading out on foot, be sure that the ice is at least 3 inches thick. I like to check in a few areas first to be sure. If you are bringing a snowmobile or vehicle, refer to the chart here.
Also, never, ever have a fire on the ice. It may seem tempting, but it's not a good idea. Speaking of fire, make sure to bring warm clothes. As you could be sitting for hours, you'll want to make sure you are toasty. Finally, bring something to eat, something to drink, and if you have kids with you, bring something to entertain them with!
Whatever you do, be safe and have fun. Remember to follow the three Ts—trip planning, training, and taking the essentials—when setting out to #exploreKelowna. BC Adventure Smart is a great resource to help you get informed before heading outdoors. Check for updates before you head out, don't leave anything behind, and if you are keeping any of your catch, only bring home what you need.