Being able to host a conference or business meeting in a venue that provides both accommodations and meeting space is convenient for attendees, as well as for organizers, too. In Kelowna, numerous options provide meeting spaces, along with on-site or nearby accommodations, so your delegates won't have to travel far to take in all that you have planned for them. Here are five Kelowna options to consider for your next event. 

Hampton Inn & Suites by Hilton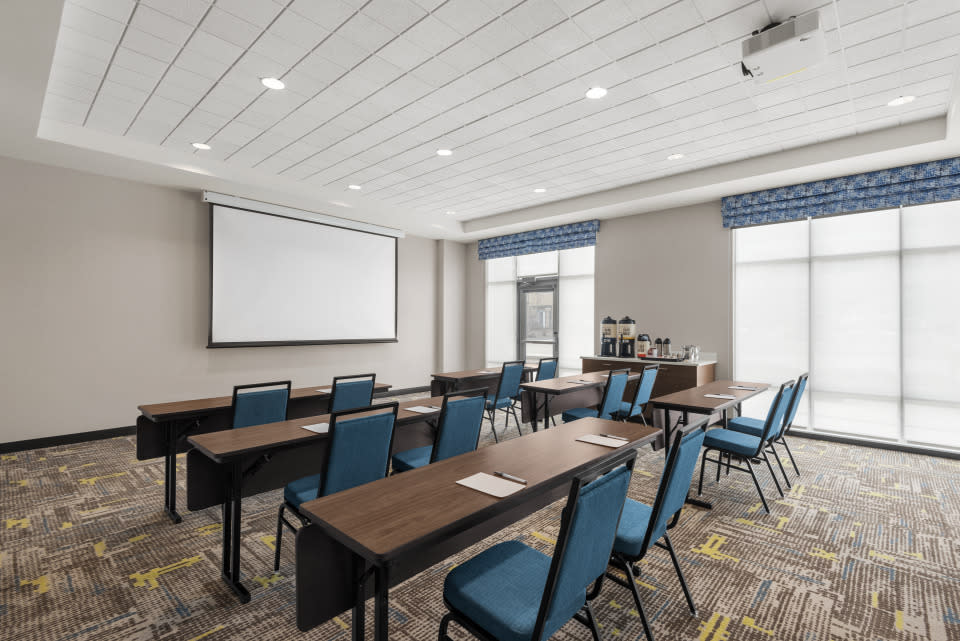 Conveniently located across from the Kelowna International Airport (YLW), the Hampton Inn & Suites makes it extremely easy for your delegates who are flying into Kelowna thanks to the 24-hour airport shuttle. One of Kelowna's newest properties and the first Hilton property in the Okanagan, the hotel has 140 guest rooms and six meeting rooms, providing just over 2,100 sq. ft. of bright meeting space. Within walking distance is Airport Village, home to several fast casual dining options, a market, and a pharmacy. Other nearby amenities include the Okanagan Golf Club, Upside Cidery & Farm Market, Ancient Hill Estate Winery, Kangaroo Creek Farm, Two Donkeys Bakery, and more.

University of British Columbia – Okanagan Campus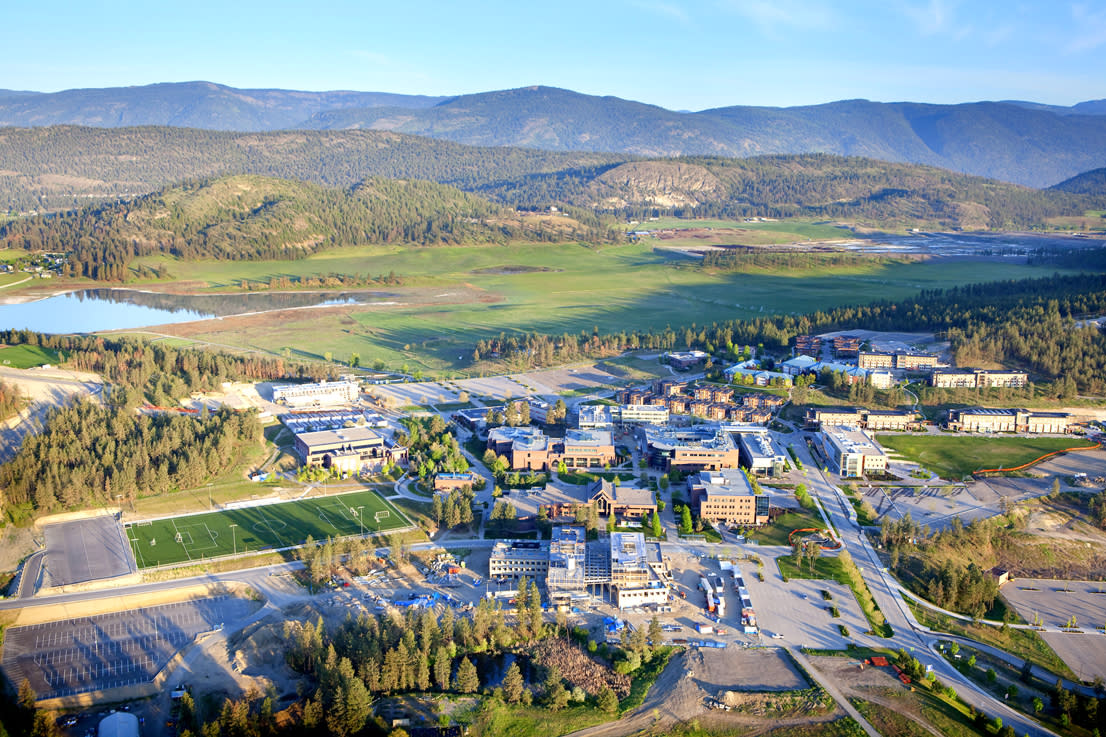 From mid-May to late August, the University of British Columbia (UBC) Okanagan Campus offers budget-friendly accommodations for groups of up to 450 people. Also located nearby YLW and the amenities listed above, with lovely mountain views, UBC Okanagan offers 35,000 sq. ft. of total meeting space through its classrooms, lecture theatres, ballroom, and sunroom. There are more than 500 rooms onsite, with various configurations, including Studio, 1- and 4-bedroom, and Family suites, all of which include a private washroom and equipped kitchen. On-campus parking is complimentary for those attendees driving to Kelowna or with a rental car, and there are various public transportation routes running from the campus to downtown Kelowna.

KF Aerospace Centre for Excellence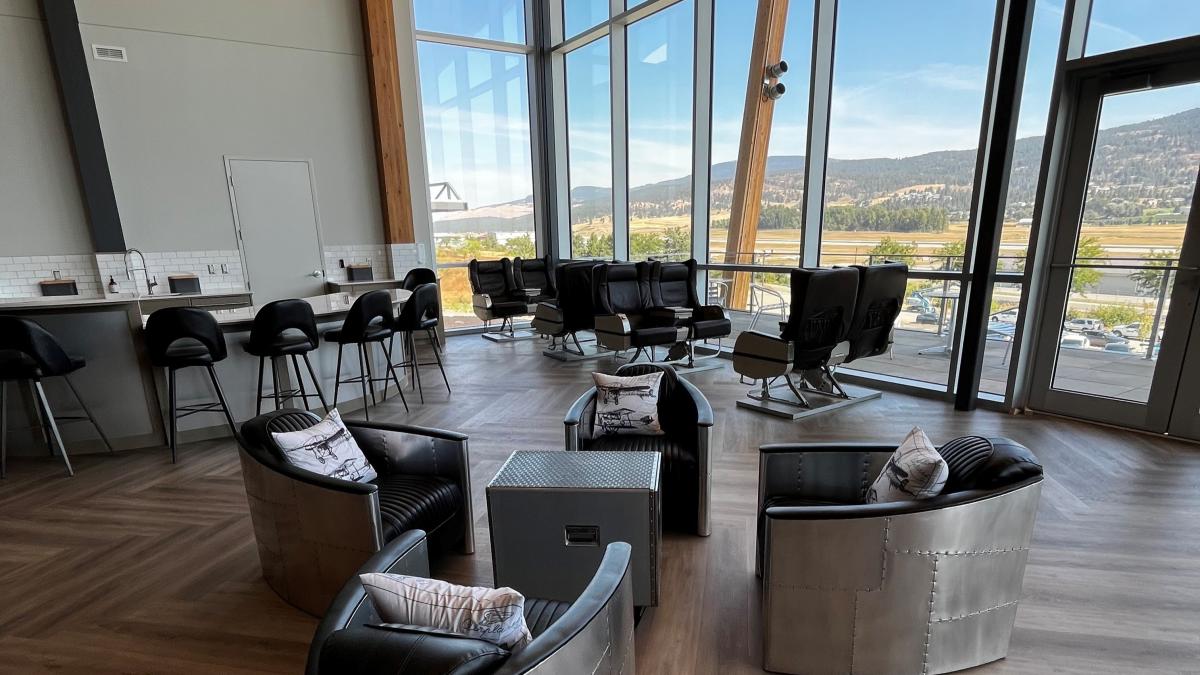 Kelowna's newest meeting space is the impressive KF Centre for Excellence, located next to the airport. The state-of-the-art, 60,000 sq. ft. building, showcasing made-in-BC wood, is shaped like the fuselage and wings of an aircraft. In addition to its onsite conference centre, there is also an aviation museum where your event attendees can get up close to fighter planes and iconic airliners. While the venue does not have onsite accommodations, there are several options in the immediate vicinity, including the two mentioned above, the Four Points by Sheraton Kelowna Airport, and the forthcoming Sutton Place Hotel Kelowna, set to open at the airport in 2026.

Hotel Kelowna & Conference Centre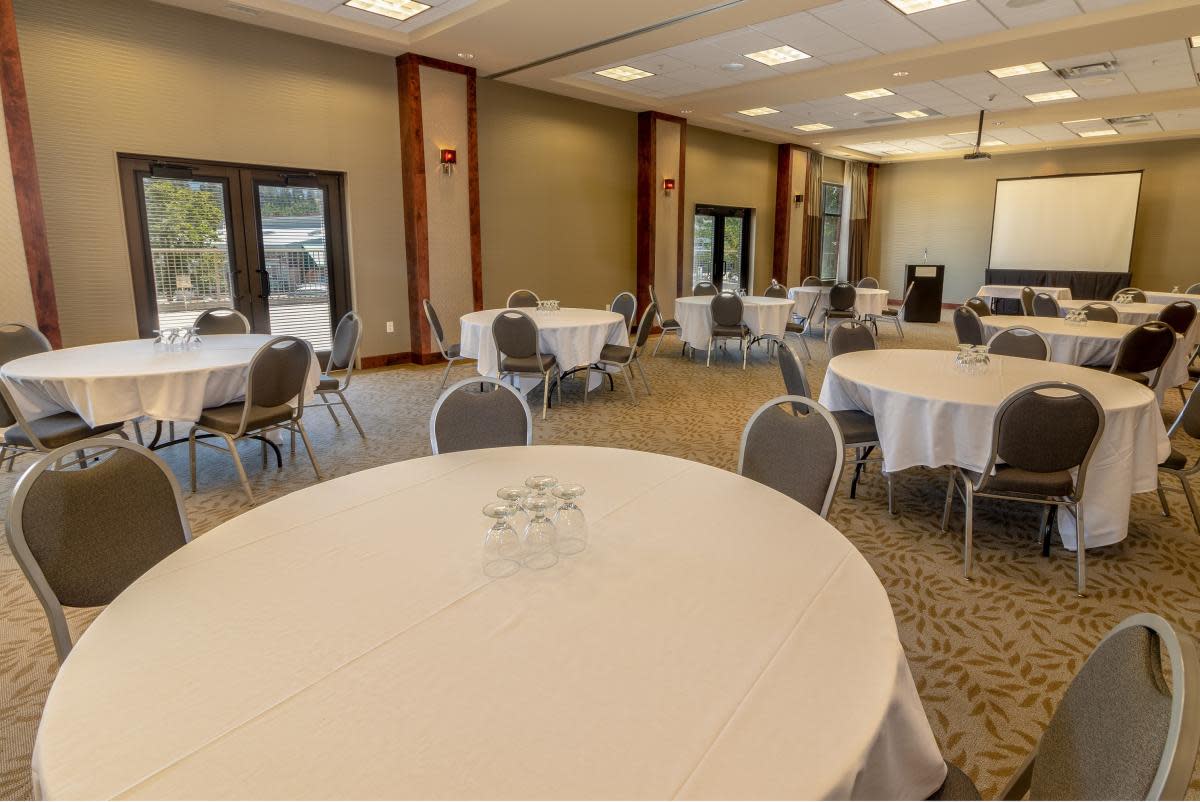 Currently transitioning between brands, Hotel Kelowna & Conference Centre is located midway between the airport and downtown Kelowna. The full-service Conference Centre has six rooms with a total capacity of 4,500 sq. ft., accommodating banquet groups of up to 112. The hotel's guest rooms are split between two wings, including a 7-story business class tower adjacent to the Conference Centre. Within walking distance, attendees will have access to a number of restaurants, as well as Orchard Park Shopping Centre and Mission Creek Regional Park. 

Eldorado Resort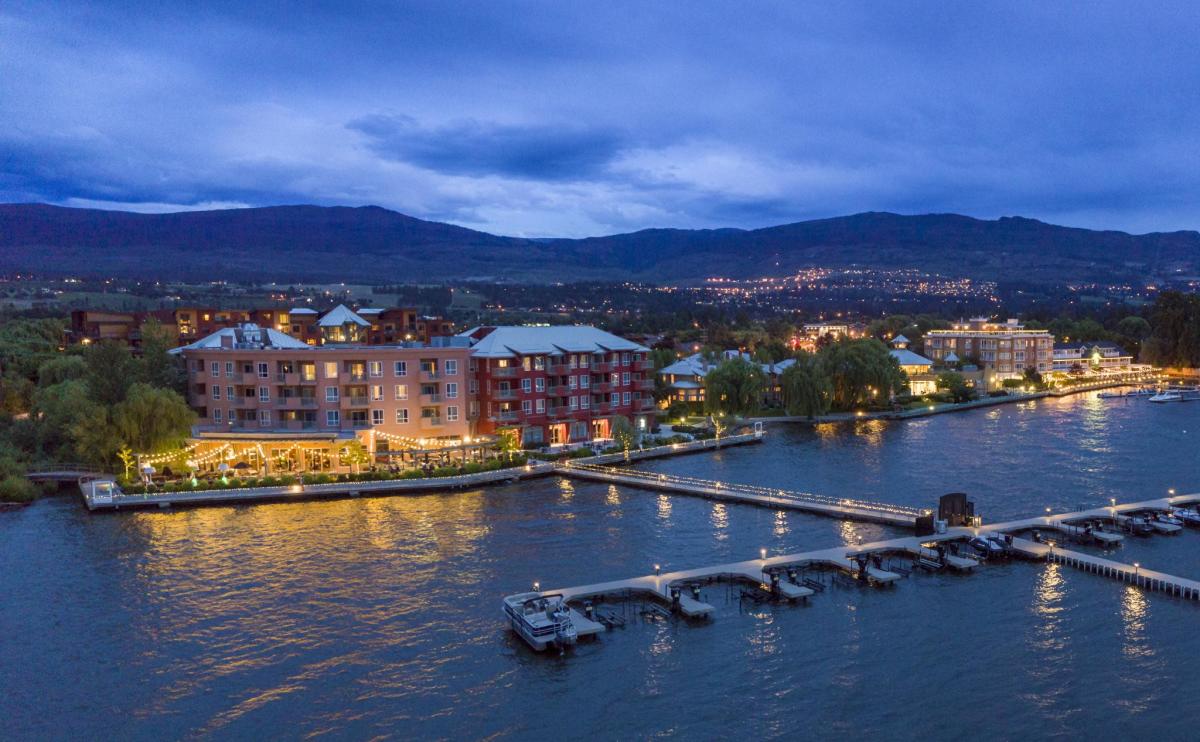 The waterfront Eldorado Resort offers more than 8,500 sq. ft. of meeting space between its two adjacent properties, Manteo and Hotel Eldorado. With a wealth of onsite amenities, including two restaurants, Lakeside Dining and Maestro's Mediterranean Restaurant & Terrace, indoor and outdoor pools, a marina, and more, your attendees will have lots to keep them entertained outside the official program. The waterfront boardwalk also connects to nearby beaches, which is great during the warmer months, including late summer and early fall. 
If you want to learn more about any of these options, or others available in Kelowna, reach out to Tourism Kelowna's experienced and knowledgeable Business Development Consultants:
For planners in Western Canada and the Pacific Northwest, contact Nicolle Gomez de Sousa at nicolle@tourismkelowna.com or (587) 716-5599
For planners in Eastern Canada and the Eastern US, contact Pat Gappmayr at pat@tourismkelowna.com or (416) 265-3464