Great recap video of Great Okanagan Beer Festival. We are looking forward to next years event already. Start planning your visit and explore Kelowna's Ale Trail for some brews with epic views.

Explore Kelowna's Breweries:
---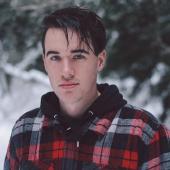 Conar Fair is an active explorer, constantly seeking adventure to document on his camera. Originally from Vancouver, Conar moved to Kelowna to discover a new landscape and community. With a great passion for cinematography and photography, Conar is always using his free time to pursue new experiences and showcase them through his eyes.