Numerous organizations continue to host webinars and virtual events to provide information, to help us stay connected, and to inspire new ways of thinking. Here are some of the webinars and events you can attend in the weeks ahead.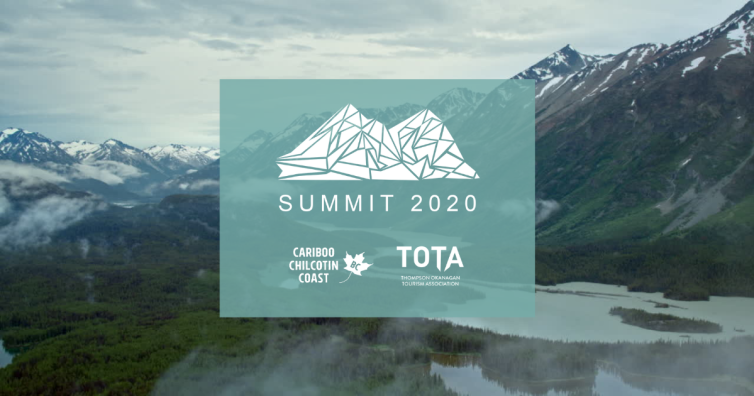 The Thompson Okanagan Tourism Association (TOTA) and the Cariboo Chilcotin Coast Tourism Association (CCCTA) will be jointly hosting a two-day event which will include a virtual AGM as well as Summit 2020, featuring six keynote presentations, 12 panels, a virtual tradeshow, and networking opportunities. Learn more and register for this free event.  
This series of 30 online workshops is being delivered as part of the BC Tourism Resiliency Network. Upcoming sessions include:
The complimentary sessions are one hour in length and each session is limited to 12-15 participants.
Join the Kelowna Chamber of Commerce for their next Okanagan College Series webinar with TedX Speaker, Isabelle Mercier, who will provide insight on brand positioning fundamentals. The webinar takes place on Wednesday, November 25, from 12-1:30 p.m. PST. Register online; pay what you wish to attend.
Join in to celebrate Kelowna and area businesses at the Kelowna Chamber Business Excellence Awards 2020, which will take place on Thursday, November 26 from 5-6:30 p.m. PST. Visit the Chamber website for ticket options and to register.
Join Destination Canada's Gloria Loree, Senior Vice President, Marketing Strategy & Chief Marketing Officer and Chantal Sturk-Nadeau, Executive Director, Business Events, on November 27 at 11 a.m. PST for an update on the organization's strategic direction and 2021 planning. Click here for more information and to access the webinar link.
The final week of SBBC's free education month runs November 23-30, with a variety of webinars taking place, including a session on Marketing and Branding for Indigenous Businesses taking place Thursday, November 26, from 1-3 p.m. PST. Click here to view the full schedule and to register for these free sessions.
Have an upcoming event or webinar that would be of interest to those in the tourism industry? Email me at melissa@tourismkelowna.com so we can include the information in our next bi-weekly roundup.