Agriculture was what started Lake Country's establishment so it's no wonder that farms, fruit stands, and markets are still a big part of the community today. With a few more weeks left in this year's harvest season, here are some of our favourite places to visit for fresh produce in Lake Country!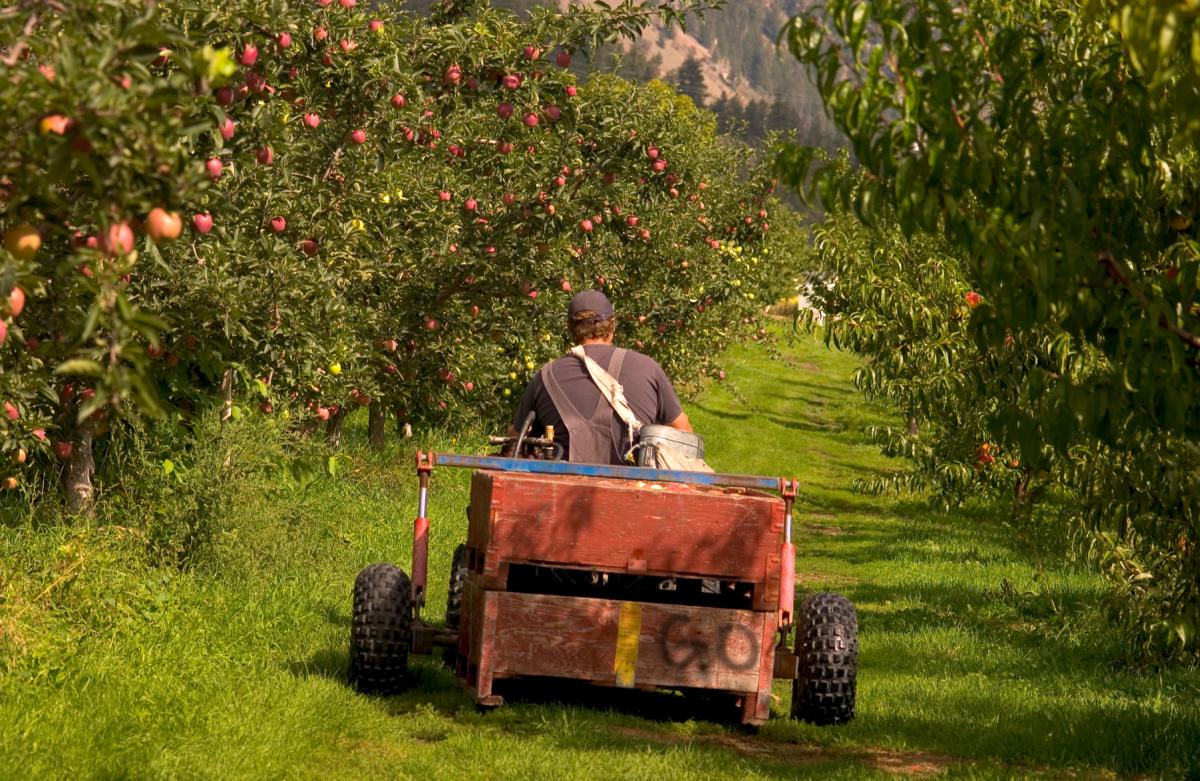 This is a must-see fruit stand and farm market. If you are looking for some local produce for your next recipe, make sure you drop by to see what has been freshly picked. Or if you're feeling peckish and wanting a quick snack, try one of their freshly baked goods and have a seat in their picnic area under the grape arbour.
Located along Pelmewash Parkway between Kalamalka and Wood Lakes, Gatzke Orchards is open seven days a week from 9 a.m. -  5 p.m. from May to September.
If you're an apple lover, this place is for you! Rose Hill Orchard is home to over 30 varieties of apples including Gala, Honey Crisp, and Sunset. Bring your own bag - there is also the option to u-pick at certain times. Not sure which one to try? Chat with the staff to see which variety is best for baking, for making sauce, or for straight-up eating!
Animal lovers might even get the chance to see the ducks that hang out by the pond or the baby doll sheep that roam around the orchard.
Rose Hill Orchard is located on Okanagan Centre Road East and is open Wednesday to Sunday from 10 a.m. - 6 p.m.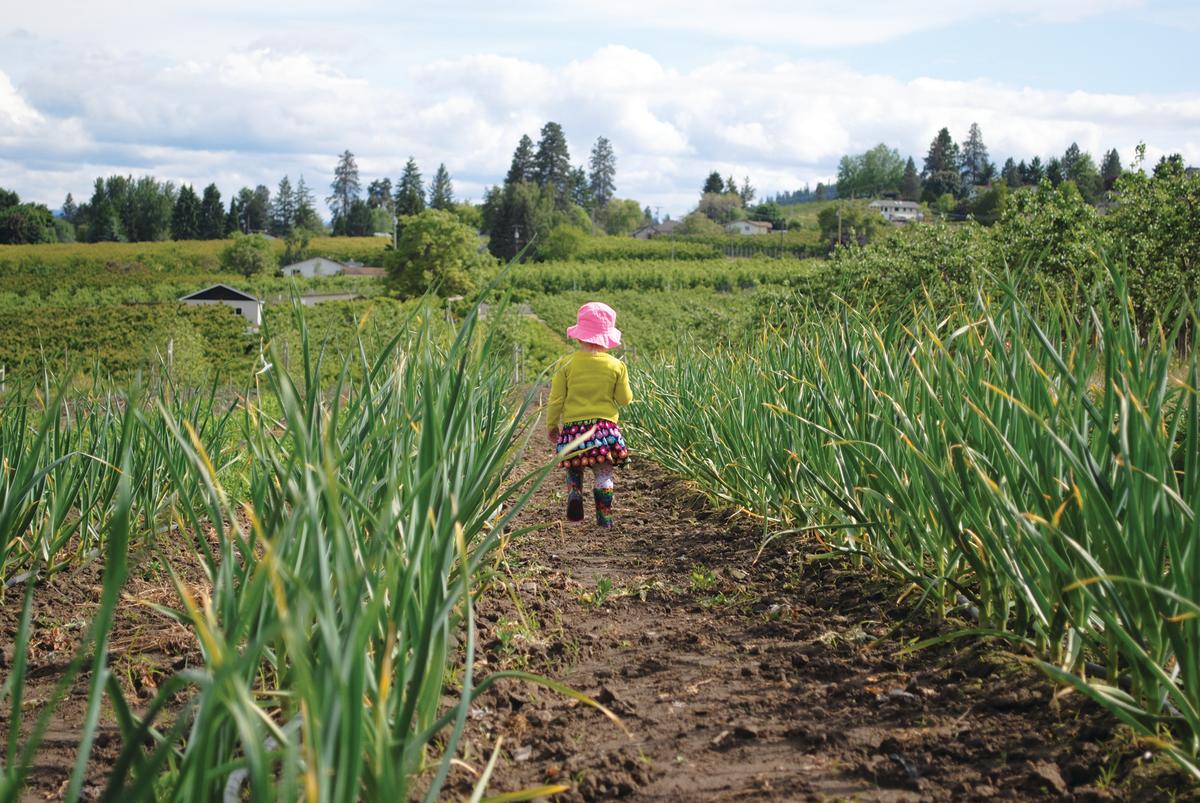 Photo by: Gambell Farms
Just north of Rose Hill Orchard and overlooking beautiful Wood Lake, this family farm is passionate about growing food while supporting sustainable living practices. Choose from plums, table grapes, pears, apples, and various other different types of fruits and vegetables. Depending on when you visit, fresh fruit pies and scones may also be available if you're looking for a farm-fresh treat!
When visiting in October, make sure you call ahead and see when their Pumpkin Festival is happening - a fun event to pick out your perfect jack o'lantern. 
Open daily from 9 a.m. - 6 p.m. until November.
Looking for more than fresh fruit and vegetables? This is where the locals go for groceries! Not only will you find a great selection of locally grown produce, but you will also find meats, baking, and specialty cheeses to complete your favourite recipe!
Reasonable prices and friendly staff are what make regular customers return time and time again at Farmer's Fruit and Produce.
If you're looking for organic produce, look no further. Rusty Acres Organics is where you can find fresh produce that was grown without the use of pesticides, herbicides, or salt-based fertilizers. All of the vegetables and greens available here are grown in their aquaponics system and their garden.
Pop by to see the fish tanks or if you have any questions about the aquaponic relationship between fish, bacteria, plants, and harvest!