As part of BC Wine Month, we are featuring wineries from Kelowna's distinct wine trails. You may not be able to visit them right now for tastings and tours, but you can still order wine for delivery, or pick up if you're already in Kelowna, and add them to your list for when you're able to visit them again.
As the name implies, this trail winds along the shores of Okanagan Lake and offers breathtaking views that are accompanied by delicious award-winning wines. One of the principal characteristics of the Lakeshore Wine Route is that it is home to some of the valley's oldest vines and most established vineyards, with wineries making everything from old vine Rieslings and buttery Chardonnays to organic red blends and robust Cabernet Francs. It's got its fair share of quirkiness, too, which includes a maze made from vines and a fully functioning pyramid.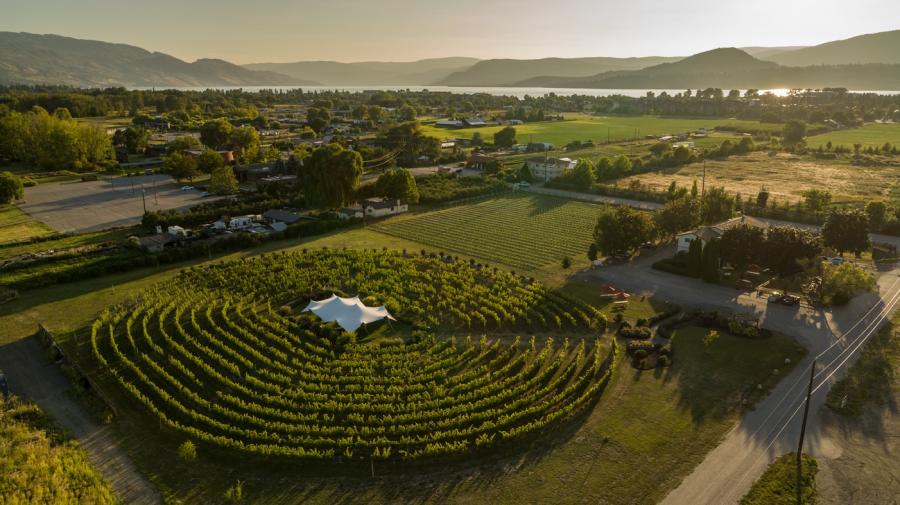 Established in 1925 and certified organic in 2017, Sperling Vineyards has been four generations in the making. The mineral-rich soils of the southeast area of Kelowna produce elegant and crafted wines of character. Sperling is also home to a spectacular labyrinth made of vines available for self-guided tours!  The tasting room is currently closed; however you can still order and they'll deliver, arrange curbside pick-up, or ship. Visit their website for information.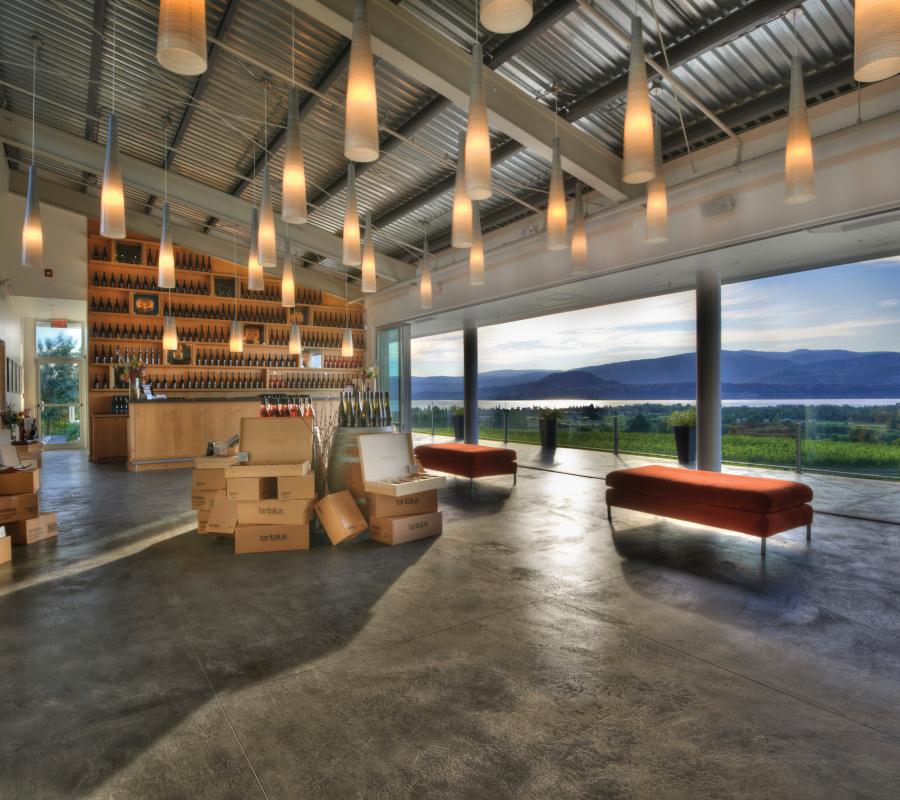 Originally known as Pioneer Vineyards, they are known as the oldest continuing producing vineyard in BC. The sleek and modern tasting room in the state-of-the-art LEED winery offers breathtaking views over Okanagan Lake and they produce premium single-vineyard wines. The tasting room also includes works of art from some of Canada's most acclaimed artists. Visit their website for information on how to purchase Tantalus Wines and what they are doing to help support our communities.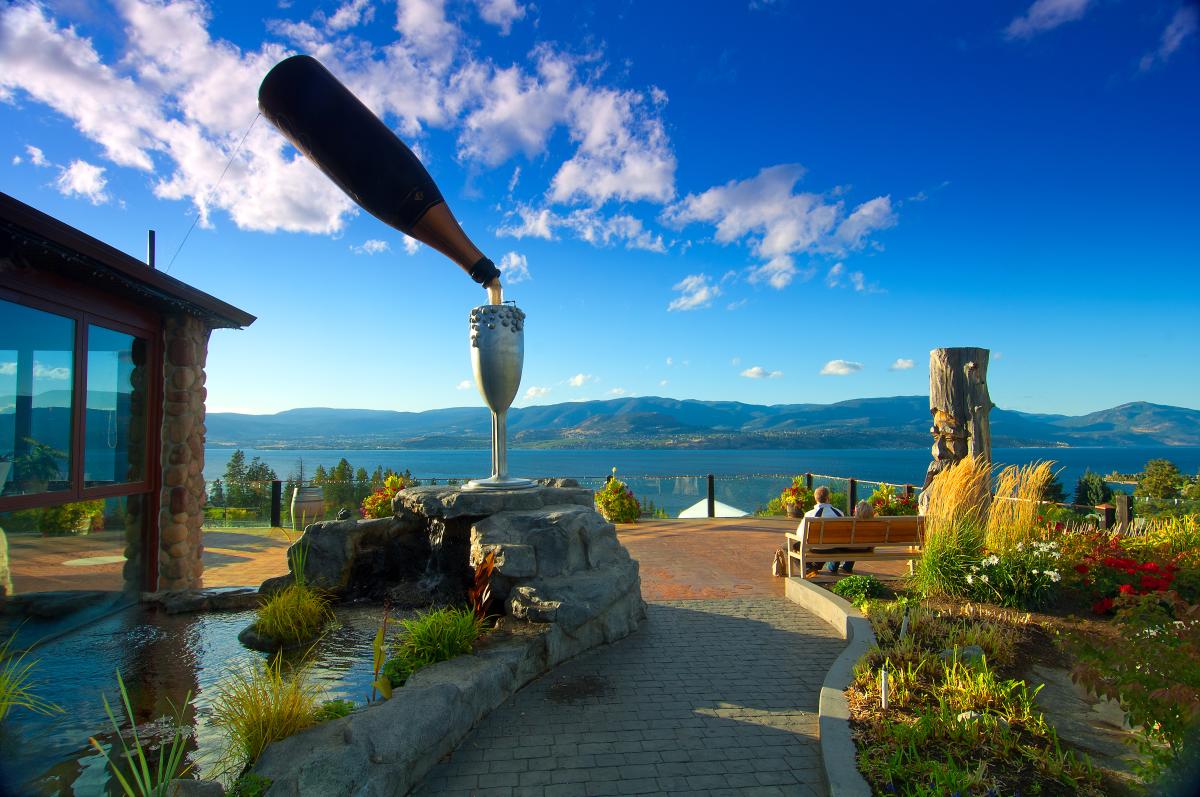 Canada's largest certified organic and biodynamic winery, Summerhill Pyramid Winery is also one of the most memorable. They offer a diverse selection of award-winning wines, an organic restaurant (still doing take out), stunning lake views, as well as a giant floating bottle of Cipes Sparkling Wine and the impressive precision-crafted Pyramid. Check out their website for full details.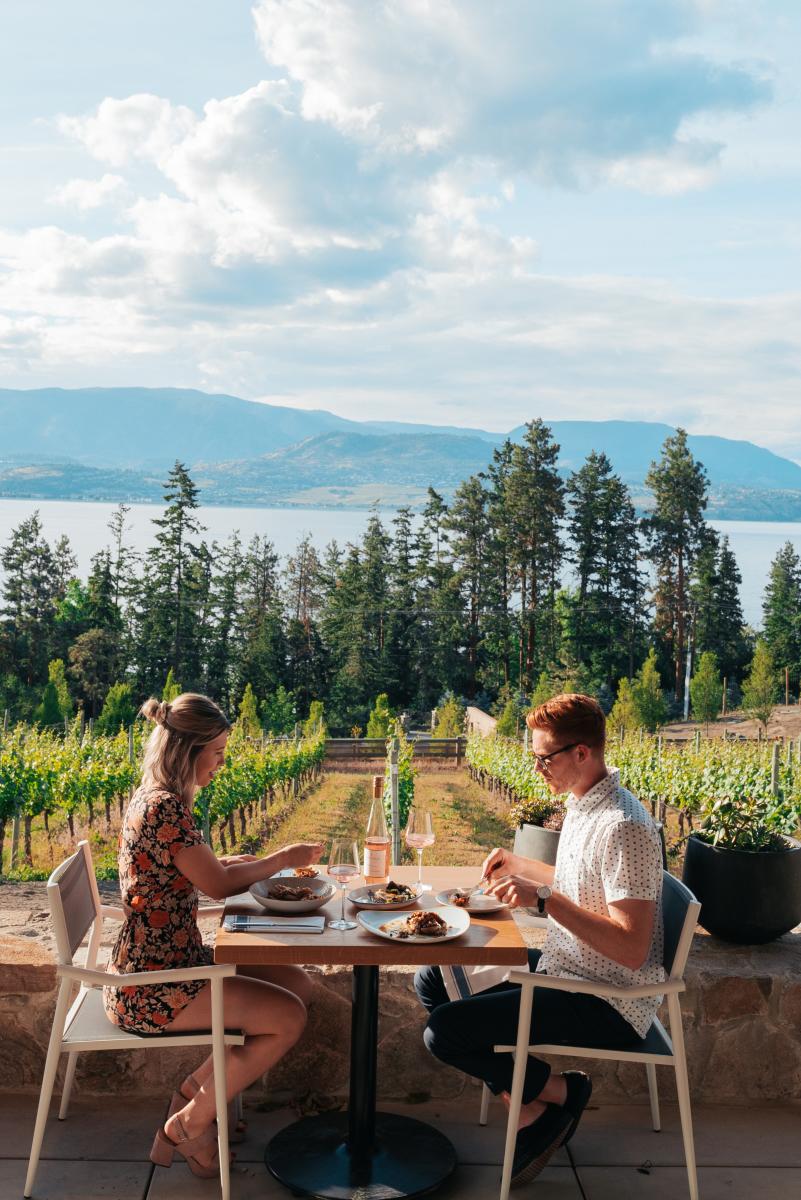 Beautiful views of Okanagan lake paired with the new dining and hospitality experience make CedarCreek a one-of-a-kind visit. As one of the pioneering vineyards in British Columbia, their knowledge of the terroir and the precision in their crafting produce award-winning wines. They are offering free shipping and options for pick up. Check out their website for full details.
Want to continue exploring the Lakeshore Wine Route? You can visit St Hubertus & Oak Bay Estate Winery, who produce 100% Estate Grown wines that reflect the terroir of the "South Kelowna Slopes", as well as Carmelis Goat Cheese Farm,  Twin Oaks Organic Farm, and Sun City Cherries.