April is BC Wine Month, and so this month we'll be celebrating everything BC Wine-related! Kelowna is located right in the middle of one of the world's most exciting wine regions, acclaimed for its crisp whites, complex reds, and a growing number of organic winemakers. Throughout the month we'll be featuring wineries from Kelowna's distinct wine trails.  

Lakeshore Wine Route
As the Lakeshore Wine Trail name implies, this trail winds along the shores of Okanagan Lake and offers breathtaking views that are accompanied by delicious award-winning wines. One of the principal characteristics of the Lakeshore Wine Route is that it is home to some of the valley's oldest vines and most established vineyards, with wineries making everything from old vine Rieslings and buttery Chardonnays to organic red blends and robust Cabernet Francs. It's got its fair share of quirkiness, too, which includes a maze made from vines and a fully functioning pyramid.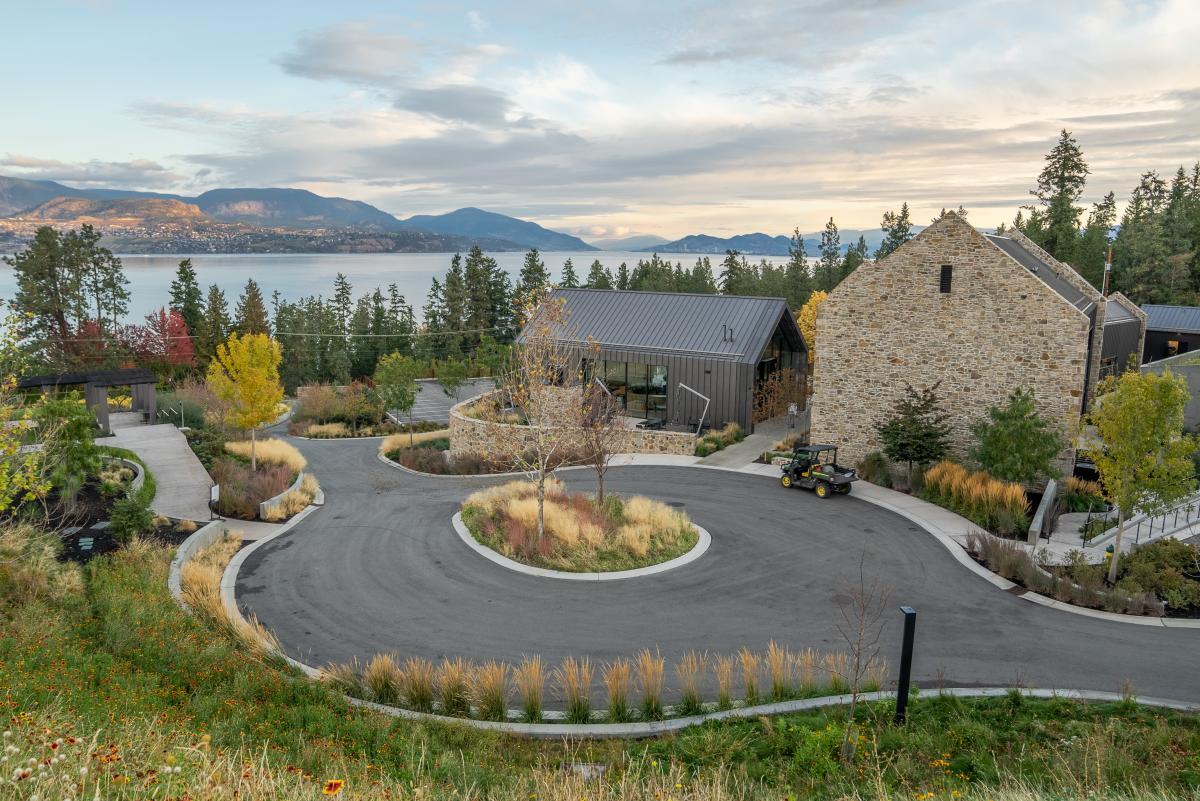 Beautiful views of Okanagan lake paired with the new dining and hospitality experience make CedarCreek a one-of-a-kind visit. As one of the pioneering vineyards in British Columbia, their knowledge of the terroir and the precision in their crafting produce award-winning wines. CedarCreek is committed to organic vineyard farming and winemaking, and its goal is to create and share distinctive, cool-climate wines.  Check the CedarCreek website for information on tasting experiences and bookings.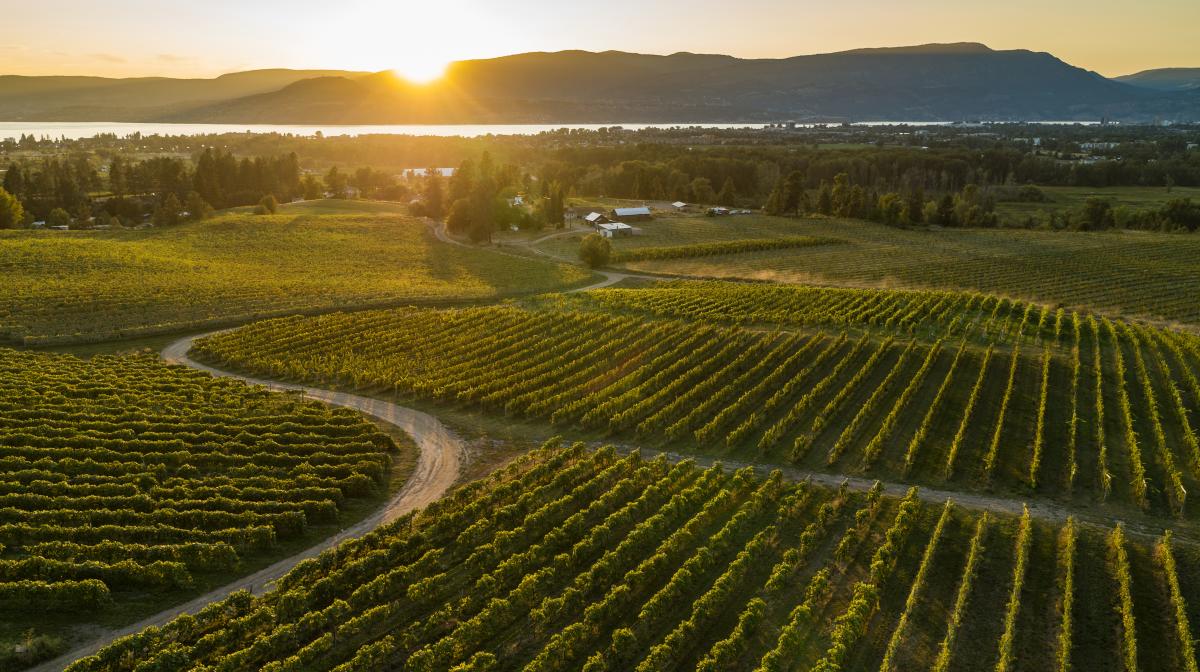 Four generations in the making, Sperling Vineyards has been certified organic since 2017. The mineral-rich soils of the southeast area of Kelowna produce elegant and crafted wines of character. Choose from the Organic Vision Series, Organic Heritage Series, Organic Market Series, or some exciting Collaborations & Passion Projects. Each series offers an exclusive selection of go-to wines for any occasion, as well as elegant, ageable options for your cellar.  Sperling is also home to a spectacular labyrinth made of vines available for self-guided tours! Check the website for up to date information.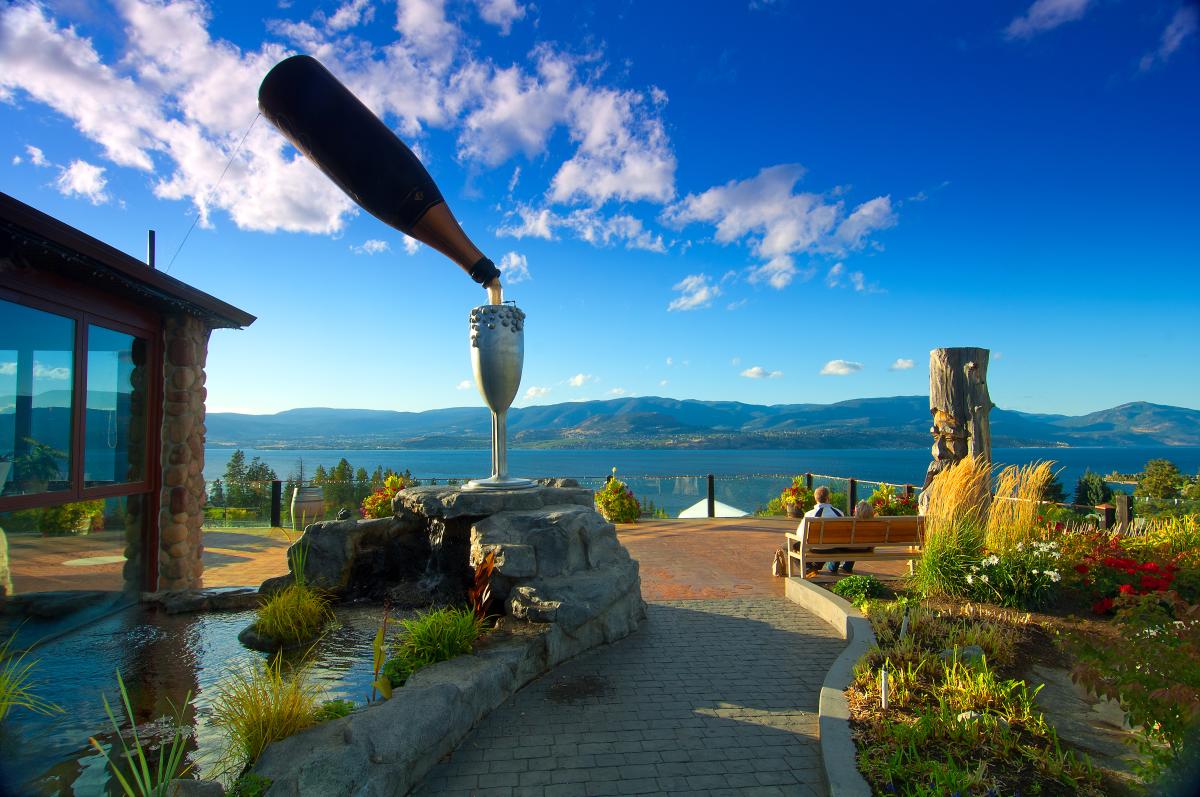 Canada's largest certified organic and biodynamic winery, Summerhill Pyramid Winery is also one of the most memorable. They offer a diverse selection of award-winning wines, an organic restaurant, stunning lake views, as well as a giant floating bottle of Cipes Sparkling Wine, and the impressive precision-crafted Pyramid. Check out their website for full details.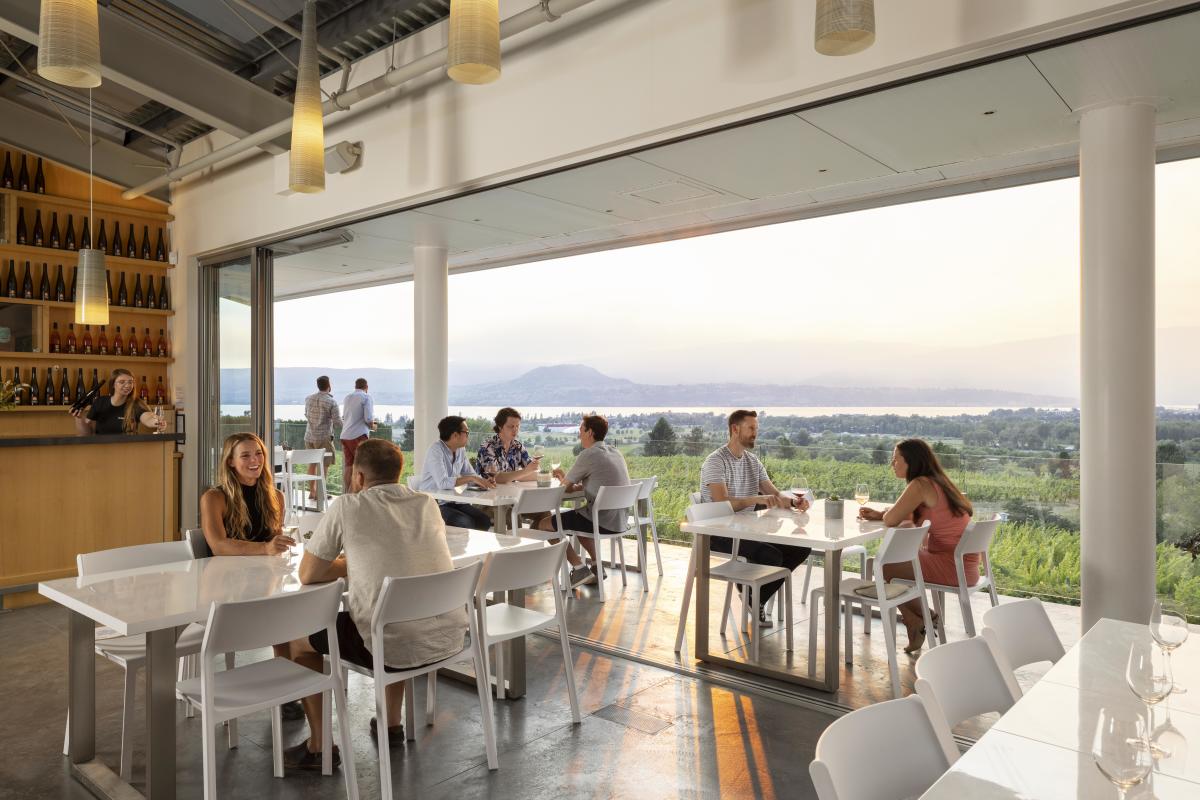 Originally known as Pioneer Vineyards, they are known as the oldest continuing producing vineyard in BC. The sleek and modern tasting room in the state-of-the-art LEED winery offers breathtaking views over Okanagan Lake and they produce premium single-vineyard wines. The tasting room also includes works of art from some of Canada's most acclaimed artists.- visit the Wine Tasting Experiences page for more information and to book online. 

Also nearby
Producing 100% Estate Grown wines that reflect the terroir of the "South Kelowna Slopes", using minimal intervention techniques which creates full of flavour and soft tannins to show off the complexity associated with the Old World, but with the clean fresh fruit flavours of the New World. Enjoy the winery's relaxed hospitality and terroir-influenced wines. Check St. Hubertus & Oak Bay's website for information on tasting experiences and bookings.
Explore farms in the area such as Carmelis Goat Cheese Farm for tasty cheese and gelato, and Twin Oaks Organic Farm and Sun City Cherries for in-season tree fruits beginning in July.