The B.C. wine industry is still a newbie on the international wine scene, but what we have achieved over a relatively short period of time, is truly remarkable. This year we are celebrating the British Columbia Vintners Quality Alliance (BC VQA) standard created in 1990 to ensure that B.C. wine was made from 100% locally grown grapes. The inception of VQA, literally marks the date that B.C. wine was catapulted into the future of serious winemaking.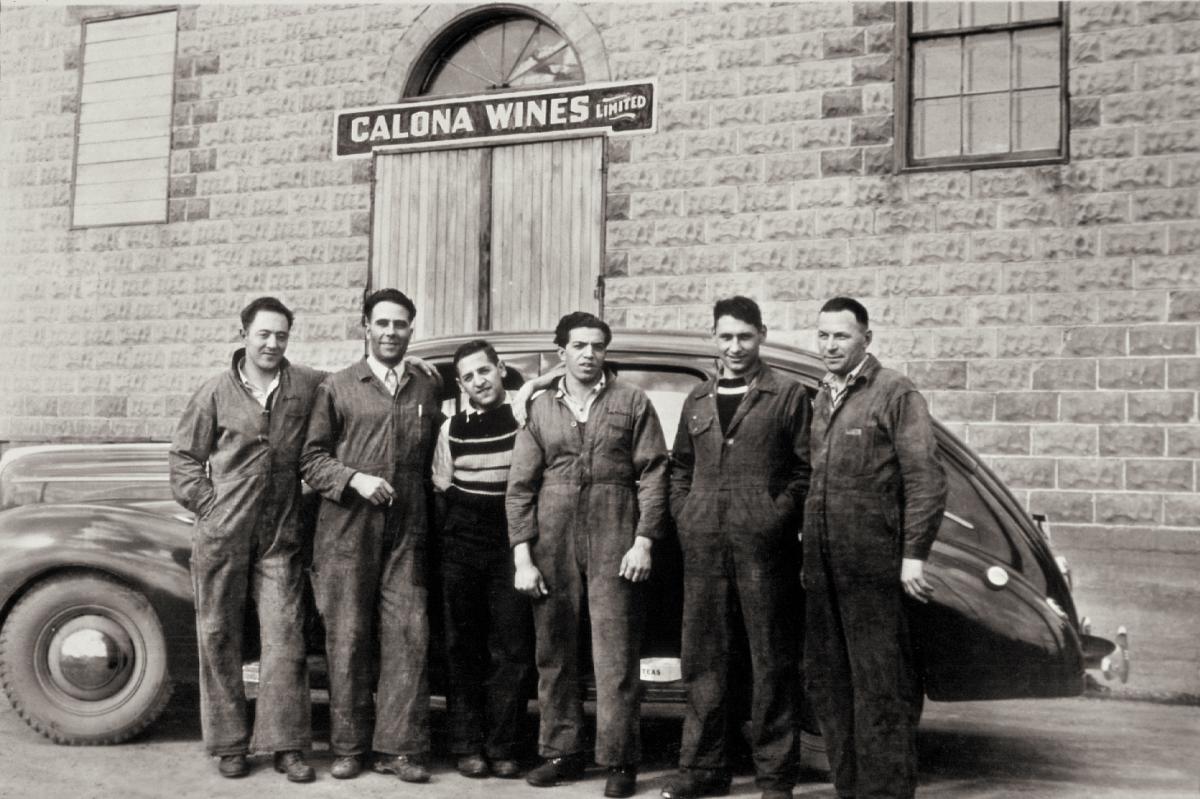 Photo credit: Calona Wines
Did you know that our B.C. wine industry was actually born in 1932 in Kelowna? Once upon a time in 1931, a visionary named Giuseppe Ghezzi organized a group of investors to create what was later christened, with the help of local Capozzi family, Calona Vineyards. What would become Calona Wines, is actually the first ever and original B.C. winery and it is still open! After several years of ownership changes, the turning point for the winery was when Calona Wines launched Sandhill Wines and hired winemaker Howard Soon. And as history reveals, Soon took the brand to superstardom. In 2005 Andrew Peller Ltd. took over ownership and now the Calona, Sandhill and Peller brands all share one roof in the, now expanded, original downtown Kelowna location.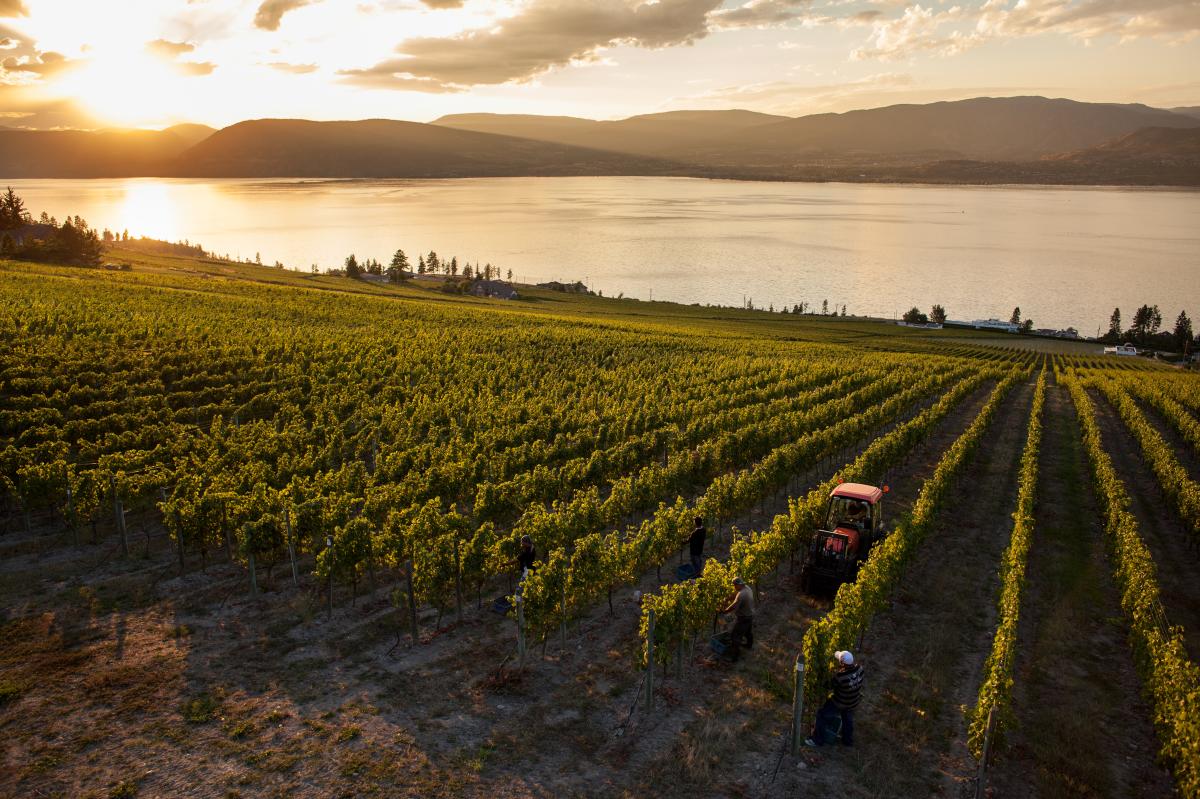 Photo by: Shawn Talbot Photography
With Calona blazing a trail, other wine labels were created across the valley, drawing a small group of visionary winemakers, grape growers and industry leaders together in 1990 to discuss next steps that would result in the creation of BC VQA and the BC Wine Institute (BCWI). Like other wine countries, British Columbia needed a regulatory system in place where wine producers must meet a specified standard and gain approval from a wine authority board before being certified. BC VQA certified wines must meet standards with respect to their grape origin, vintage and varietals. These wines are assessed by a qualified panel and must meet the criteria for quality characteristics before they can be designated as BC VQA. Now consumers that see a wine bottle marked with the BC VQA logo are guaranteed that they are sipping a wine that is 100% grown and made in British Columbia.
Miles Prodan, President & CEO of the BC Wine Institute said, "BC VQA Wine would not be what it is today without the incredible vision, collaboration and determination of our industry." The BC wine industry has grown exponentially over the past 30 years, expanding to 282 licensed grape wineries today from just 19 in 1990. The number of BC vineyards has also grown from 115 in 1990 to more than 929 today. And with only 157 certified BC VQA wines in 1990, today more than 2,100 BC wines carry the designation.
"There's a trust now that is synonymous with BC VQA Wine. Given our success in making quality wines, I'd say, if we've done this in just 30 years, we're only getting started," said Lanny Martiniuk one of the founding members of the BCWI and creator of Stoneboat Vineyards.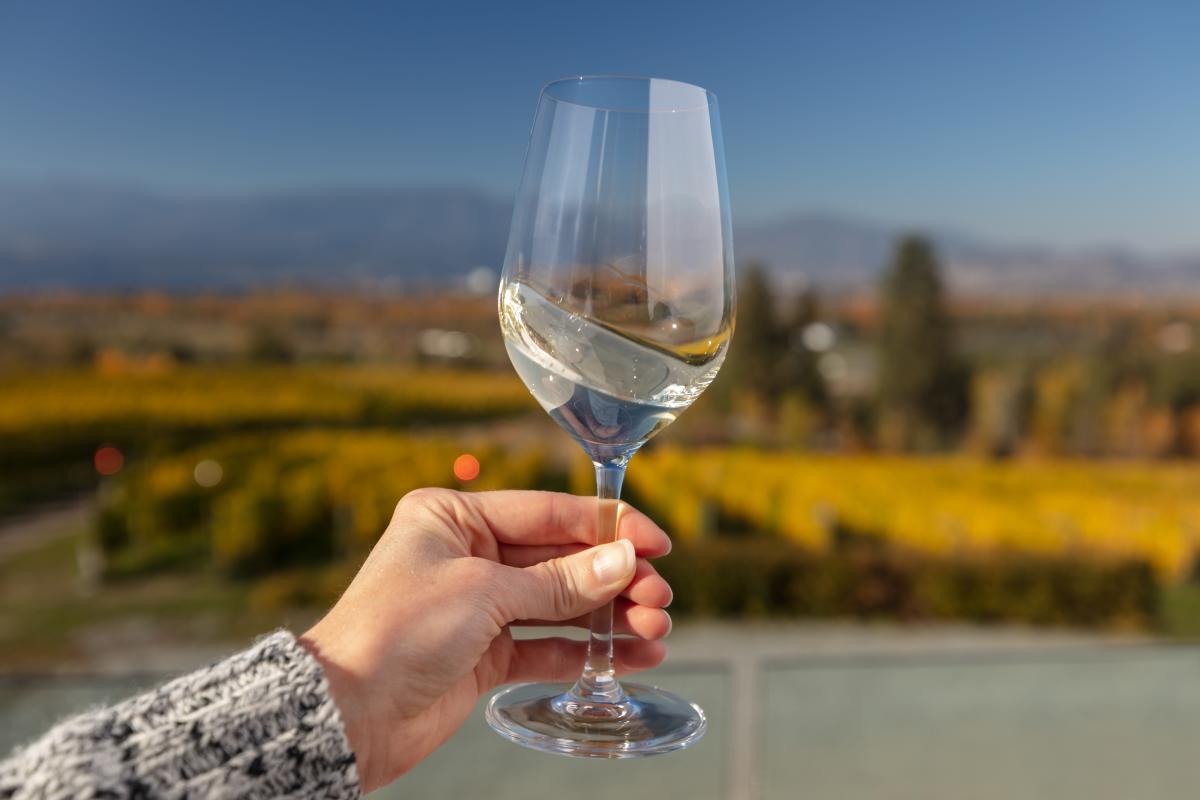 Photo by: Shawn Talbot Photography
To honour this milestone year, the Wines of British Columbia are celebrating the pioneers and innovators of the future with commemorative videos and campaigns that are scheduled for release throughout the year inviting everyone to celebrate the grand achievements of 30 years of BC VQA Wine. Visit WineBC.com for more information.