Become a Stakeholder of Tourism Kelowna
Tourism Kelowna is a not-for-profit organization, governed by tourism industry stakeholders through an elected Board of Directors. The organization's mission is to support and market the tourism destination of Kelowna in a sustainable manner that strengthens the economy and enriches the quality of life for Central Okanagan residents.
Become a Stakeholder of Tourism Kelowna by linking your activity, service, or attraction directly to your target market with the Base or Enhanced Program. These programs connect your business to inquiries generated by Tourism Kelowna's advertising, sales, travel editorial, and visitor servicing activities.
For more information on these programs click here.  To view Tourism Kelowna's Stakeholder Principles, click here.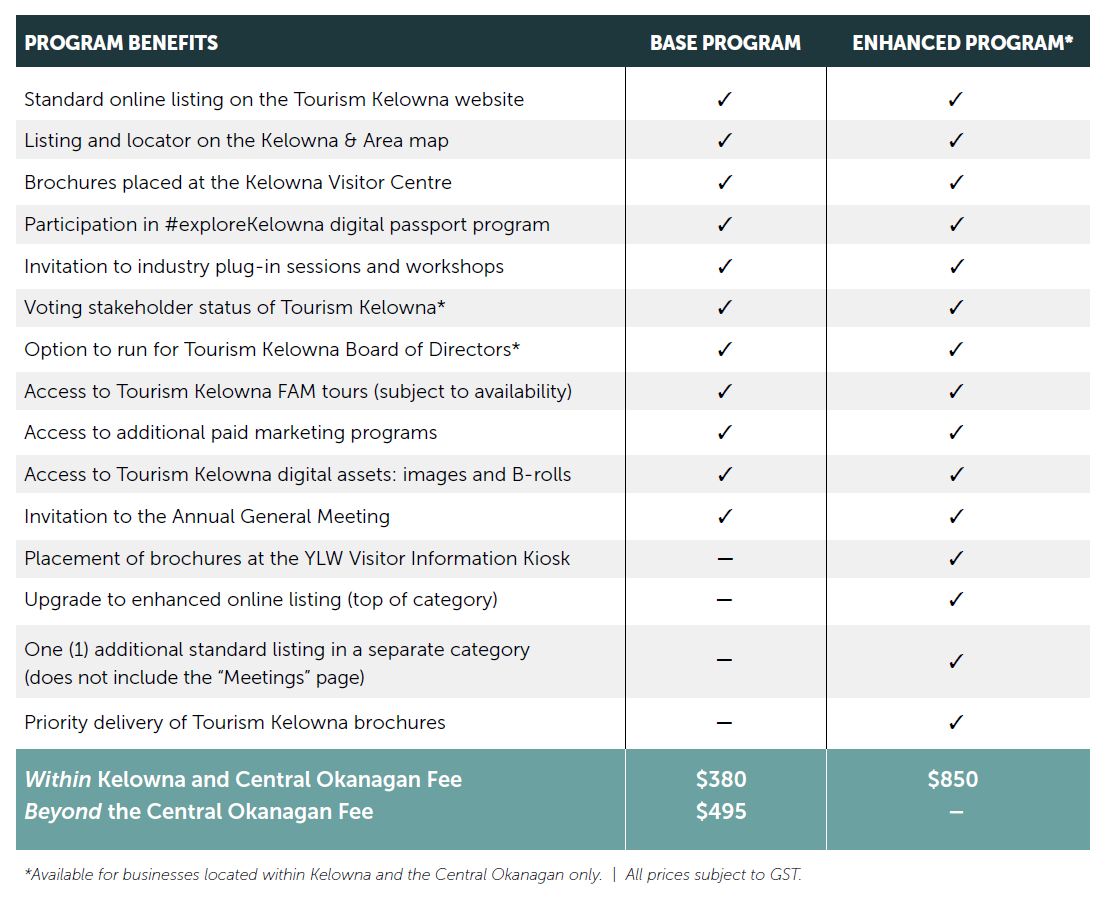 For more information please contact Sara Correa at sara@tourismkelowna.com