Knox Mountain Downhill
June 17 - 18, 2023
High Speed Longboard Races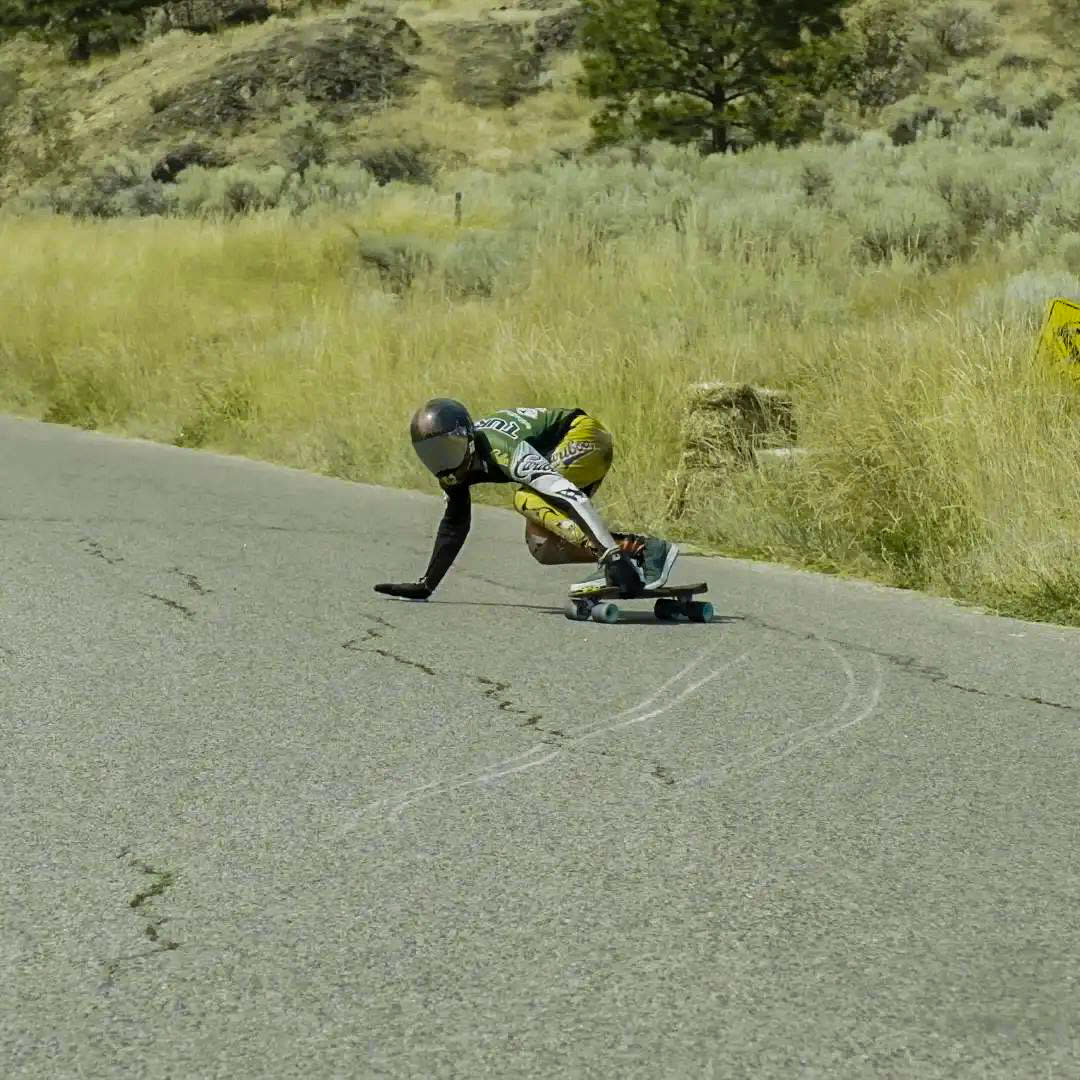 Knox Mountain Downhill is sanctioned by Canada Skateboard as a qualifier for Team Canada for both men's and women's Downhill Skateboarding disciplines. Additionally, the event attracts a diverse group of athletes from around the globe, with over 60 participants competing in 2022. There will be one day of timed qualifying/freeride and one day of racing with open, women/non-binary and grom's classes. Spectators are welcome and encouraged to come out and support the riders!
Downhill Skateboarders and Lugers of all ages welcome
Timed Qualifiers using our world-class timing system
Open, Women/Non-Binary, and Grom race classes
Cash Podium
Spectators Welcome
Vendors, Food Trucks, and more! 
The Knox Mountain Downhill Race is an annual event co-founded by the Kamloops Longboard Club and Kelowna Longboard Alliance, with the goal is to foster the sport of downhill skateboarding in the Interior of British Columbia.
For more information, visit: knoxmountaindh.ca