She competed in Rio in 2016, advancing to the 200m breaststroke final in her Olympic debut. Five years later, Kierra Smith hopes to represent her hometown of Kelowna as a member of Team Canada at the Summer Olympic Games in Tokyo.
"That's the plan," says the 27-year-old swimmer, who specializes in the 100m and 200m breaststroke. "Qualifying trials have been postponed until June 19."
In the meantime, you might catch Smith training at the H2O Centre or Parkinson Rec or, if it's a day off, swimming around the buoys at Gyro Beach for fun.
After graduating from Immaculata High School in 2012, Smith moved to Minneapolis to attend the University of Minnesota. She then stayed on to train for three more years after completing an undergraduate degree in psychology and communications. During her time away, Smith always considered Kelowna her home and she's happy to be living here again — this time as an adult.
"I'm really enjoying exploring and meeting new people," she says.
Smith loved skiing at Big White this past winter, and now that spring has arrived, the outdoor enthusiast likes hiking up to the first lookout on Knox Mountain in the mornings, or playing tennis on the courts at the base of the mountain.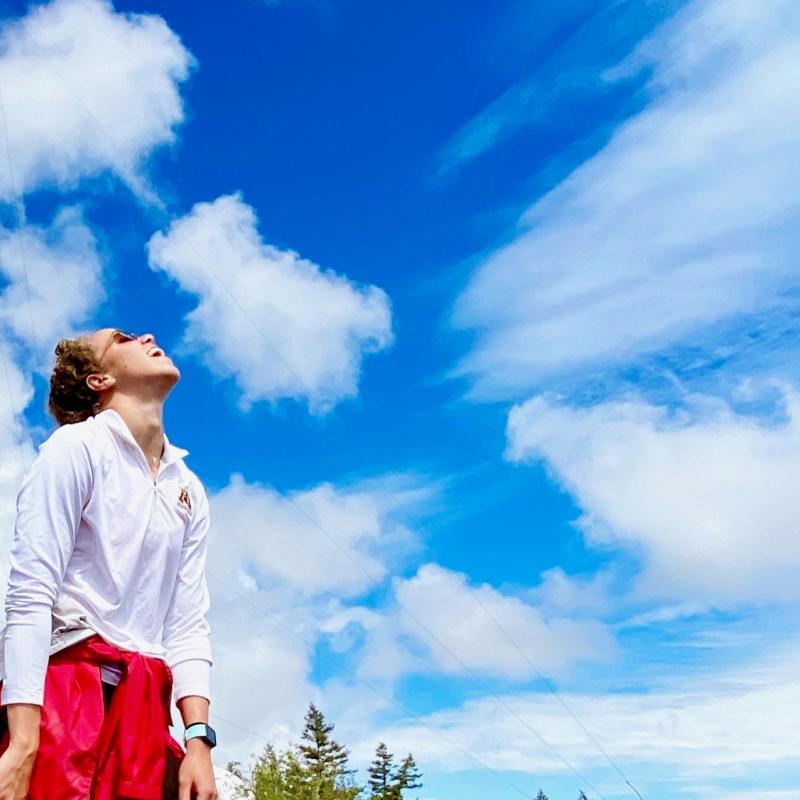 "I also really enjoy getting an ice coffee and just sitting by the water downtown," says Smith.
She's recently discovered the quiet, hidden rooftop patio at Bean Scene on Bernard, which is another place she likes to fuel up. And if friends come to visit, she often takes them to wineries (Fitzpatrick Family Vineyards past Peachland is a favourite), or introduces them to lavender ice cream from Parlour, followed by a walk along the scenic waterfront boardwalk.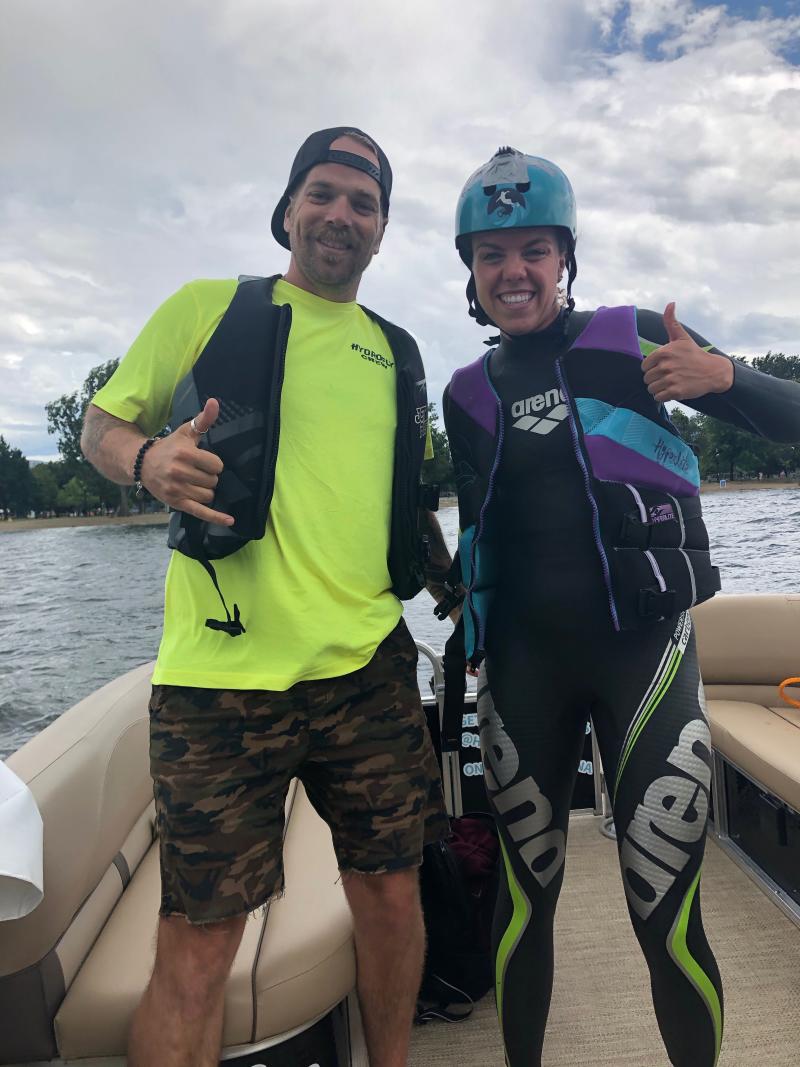 But more than the lake lifestyle, Smith loves the city's community spirit.
"I've always felt so supported by the entire community, especially when I went to the Olympics in 2016," she says.
That support, and Kelowna's resources — including its top notch training facilities, coaches, and the local swim club — helped her achieve her Olympic dreams.
"I wanted to become one of the best breaststrokers in the world, and we have the resources here to do everything I wanted," says Smith.
There's no doubt the whole city will be returning the love by cheering her on if she heads to the Olympics this summer.