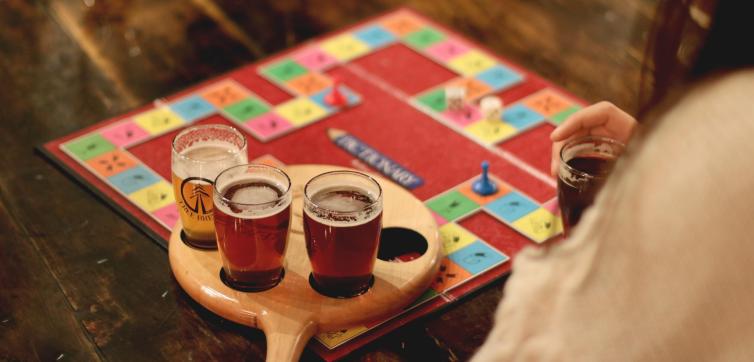 While Kelowna is a beautiful place to explore year-round, sometimes it's nice to escape the winter weather outside and just snuggle into a cozy indoor spot. You don't have to hide out in your hotel or at home to have a few beverages and some old fashioned fun with your friends.
One of my favourite winter pastimes is to get comfy in a local hangout and play board games with friends.
BNA Brewing Co. & Eatery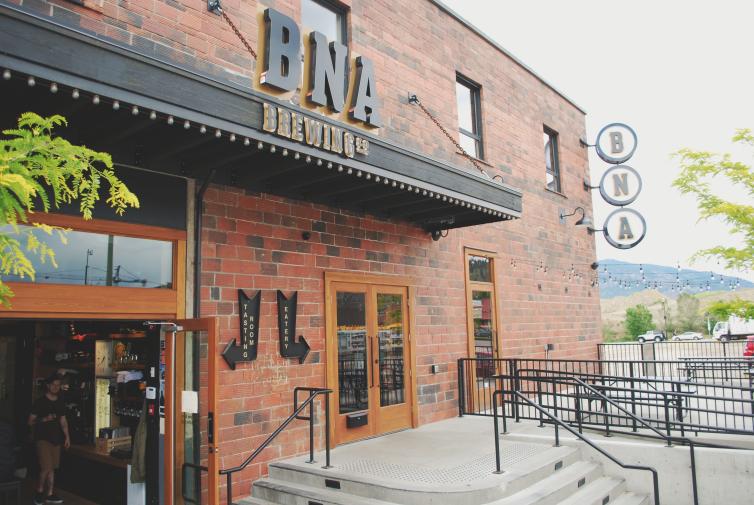 BNA Brewing Co. & Eatery is the perfect place to escape the cold for some fun and games. They have indoor bocce, shuffleboard, and the most relaxing living-room style set up in Kelowna. If you want to 'travel like a local' in Kelowna, BNA is a must; locals love this place. They open the eatery at 4:00 pm daily, so you can head over for a house-brewed pint and flex your bocce skills on their full-sized indoor court. BNA gets busy on Friday and Saturday nights, so make sure you go early to avoid a que to play.

Note: BNA also has lots of merchandise in their tasting room that will make great stocking stuffers for Christmas.
Tree Brewing Beer Institute
Tree Brewing Beer Institute boasts a classic and extensive selection of board games to choose from. This hangout is open daily from 11am (except on Rocket WHL game nights, when they open at noon).  My friends and I like to fill an afternoon with a couple tasting flights, warm pretzels, and a scrabble match or two. Tree's big comfy arm chairs and friendly staff make sure everyone is comfortable inside while winter does its thing outside.
Note: A canned-on-demand 'Crowler' or stainless steel growler make great gifts for the beer-lovers in your life.
Gratitude Café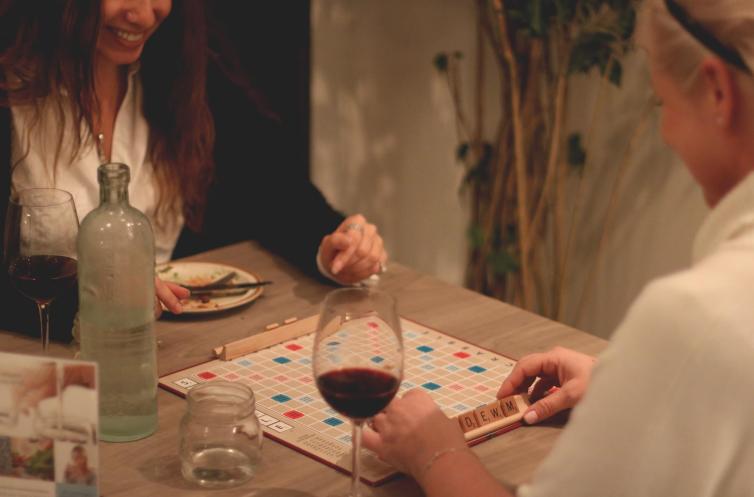 Gratitude Café is a hidden gem in Kelowna's South Pandosy district. With a cozy atmosphere and a menu full of delicious, 100% vegan & gluten free bites, it's a great place to escape the cold and just hang out. There are a variety of games at the café and they also have a selection of organic wine, beer, teas and other beverages. My favourite is the turmeric and black pepper hot lemonade.
Muninn's Post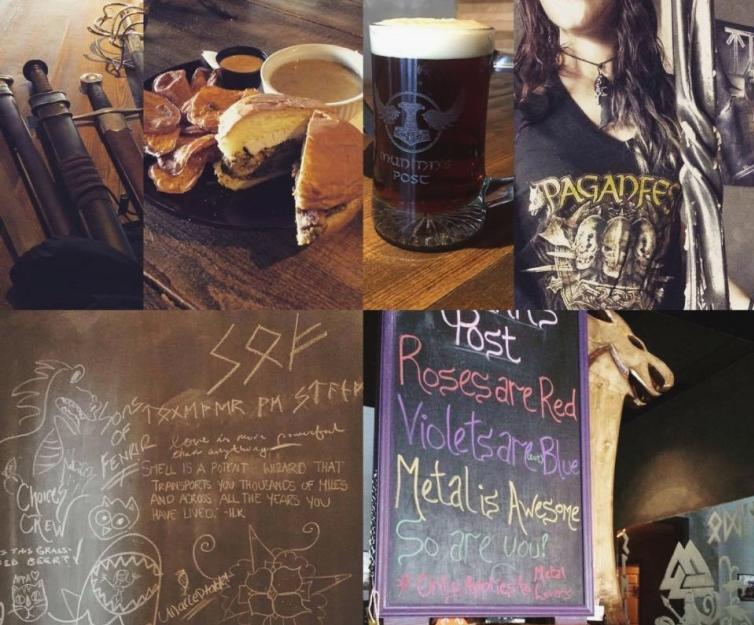 Photo provided by Muninn's Post
The next hangout, Muninn's Post, is an epicentre for both game and Viking aficionados. This Norse culture inspired local hangout has "Magic Thursdays" (Magic Card tournaments) every week and they boast a stockpile of more than 600 board games that are available for their guests play any day of the week. While you're kicking back at Muninn's you can enjoy a glass or two of mead from local artisan farm winery Meadow Vista Honey Wines.
---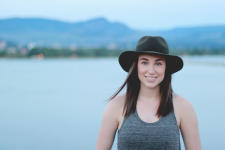 Meghan Reading is a UBCO management graduate and a content creator specializing in adventure travel photography. She views the world through the lens of her camera and can often be found daydreaming about her next big international adventure. She loves the outdoors and is excited to share this with all those around her.