Want to show off your athletic skills? We've got 5 great ideas for a sporty date that won't break the bank:
1. Tennis - the game of love
You don't need a lot of equipment to play tennis and when the weather cooperates, it's a great way to enjoy the outdoors! There are many free courts in the area to choose from including ones that are located right downtown in City Park and those at the base of Knox Mountain Park. On busy days or nights, you might want to try the courts at Kelowna's Parkinson Recreation Centre, West Kelowna's Anders Park or one of several other parks that also have tennis courts. Check the City of Kelowna website for a list of what's available in the area.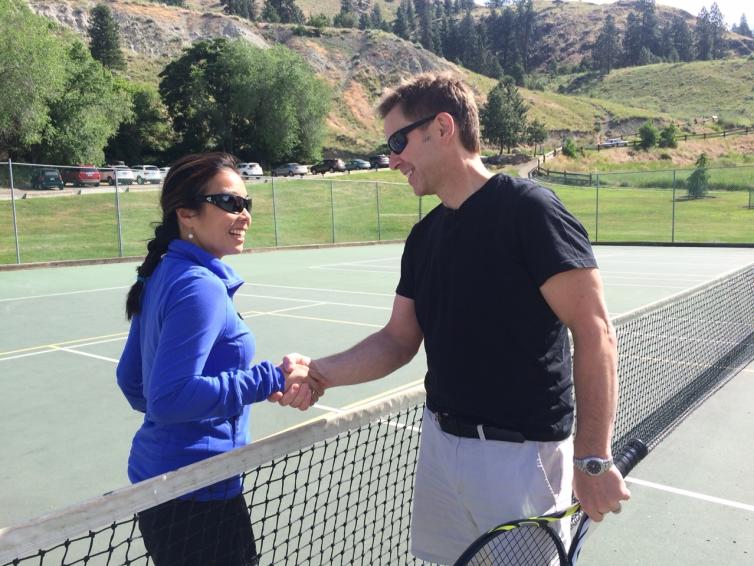 2. Swim, float and dog paddle at the lake
With all of the beaches along the lakeshore, taking a dip is a great way to keep cool in the summer heat! Get your heart rate up with a few laps, and then bring your floatie (and your sweetie) to enjoy a relaxing time at the water's edge. Don't want to leave your four-legged family members at home?  No problem - there are several dog friendly beaches in the area where you can swim with Fido and your date.

3. Bike or Rollerblade
Show off your skills on wheels! With over 40km of dedicated pathways, you can ride around town for hours. We suggest the path that runs from the Lower Mission along Lakeshore that eventually goes all the way to City Park. A great way to get some exercise while enjoying the scenery and the journey. Downtown Kelowna as a destination will also give you and your honey a chance to grab a well deserved quick bite or a drink on the patio after your ride.

4. Hike to the top of a mountain
Ever wonder what a ski hill looks like without all the snow? A great hiking option is to take a drive up to Big White Ski Resort or Silver Star Ski Resort during the summer. Breathe in the fresh mountain air while enjoy the valley views.  You would be surprised how many wildflowers there are at the resorts in the warm months. 

5. Disc golf
Disc golf has been growing in popularity over the recent years, and Kelowna has a scenic course at the base of Knox Mountain Park. Like golf, players try and complete the course with the fewest number of turns, but instead of trying to get a small ball into a hole in the ground, players attempt to throw a frisbee into a basket. But the golf clap is still more than appropriate for the good shots. 
---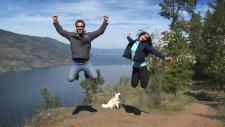 Wesla Wong & Duane English are meteorologists based in Kelowna. When not looking at weather charts, you will find the couple skiing, playing music or hiking with their dogs - enjoying everything that the Okanagan has to offer.