The world of aerospace and aviation is ever-changing and, thanks to local innovators and industry leaders, the Okanagan has become one of Canada's sector leaders.
From engineering and manufacturing to training and even tourism, this bustling sector contributes 2.4 Billion in annual revenue and attracts business partnerships and top talent from all around the world.

Location, Location, Location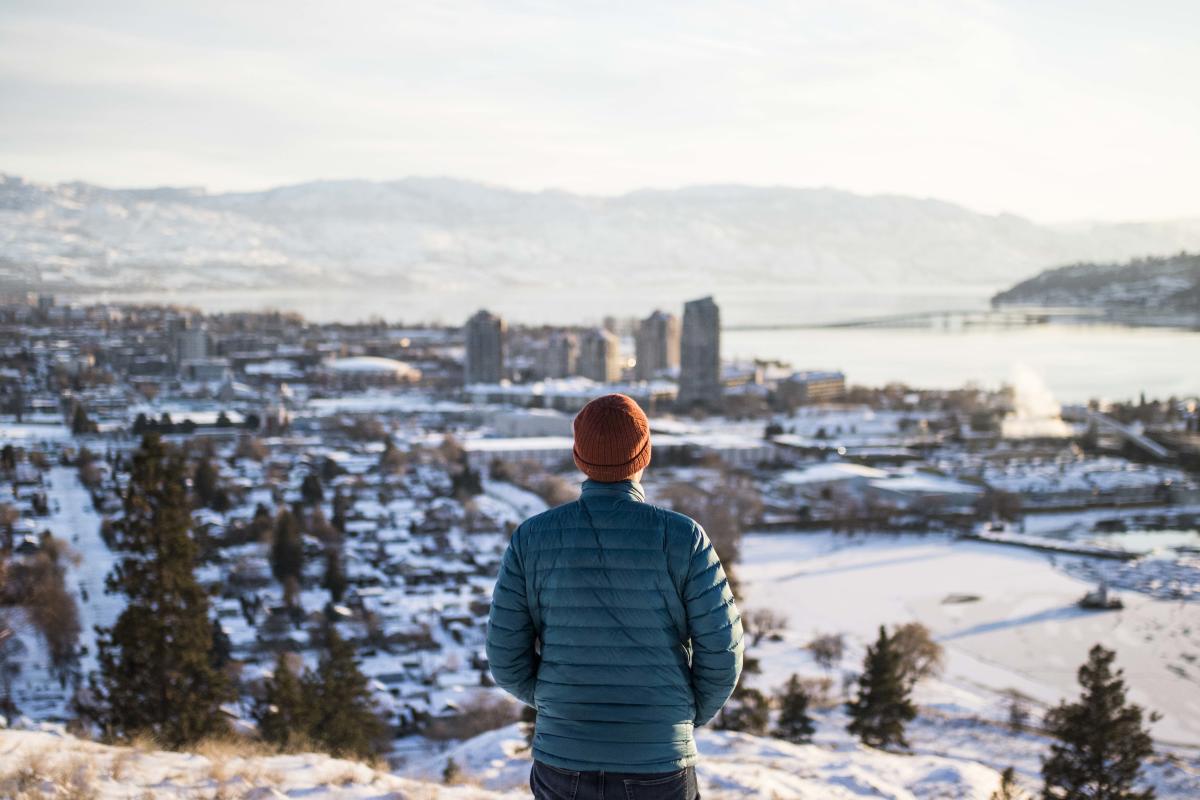 View from Knox Mountain. Photo by Meghan Reading
Since its inception in 2009, Kelowna-based Anodyne Electronics Manufacturing Corp. (AEM) has become known as one of the industry's leading avionics manufacturers, attracting high-profile projects from across the globe. One of the keys to AEM's success lies in their ability to innovate and respond to consumer demand. "Technology has advanced [avionics] products significantly over time. Our customers have come to rely on AEM to be at the forefront of advancing technology, and we are," says AEM CEO Brian Wall.
In order to keep up with their growth and allow for future innovation, AEM will be moving their operations, including their team of more than 100 employees, to a new 40,000 sq. ft. facility in January 2022. Mr. Wall credits AEM's Kelowna location as one of the key factors to attracting top talent to his team. "Lifestyle is important to the health and happiness of our employees, and our new home at the base of Knox Mountain will offer incredible amenities and greenspace for them to enjoy."
With its head office located in the Landmark District in Kelowna, SKYTRAC has been a global leader in real-time flight tracking communications since 1986. President Malachi Nordine also credits the Okanagan as being one of their pillars of success. "With dedicated innovation clusters, short daily commutes and a technology sector that breeds the entrepreneurial spirit, [Kelowna] is highly conducive to professional success. For those looking for the right work-life balance, the Okanagan's four-season playground includes beaches, regional hikes and ski resorts that captivate those looking to relocate here."

Inspiration meets Education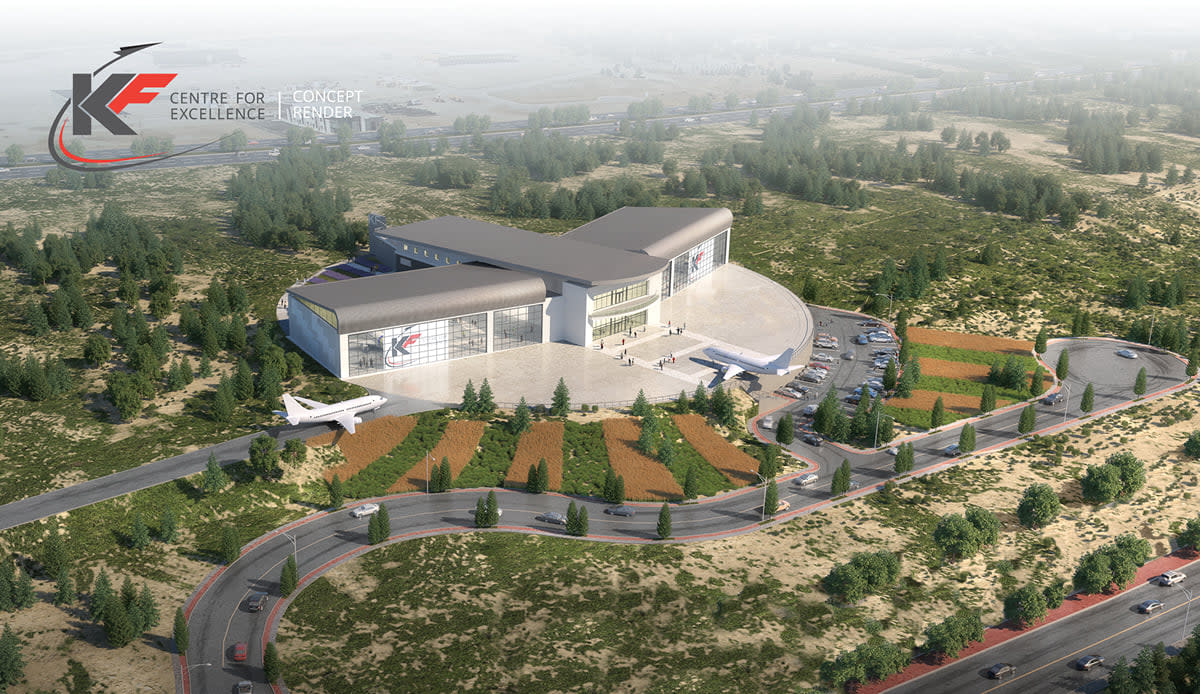 In March of this year, a groundbreaking ceremony was conducted for the highly-anticipated KF Aerospace Centre for Excellence set to open in 2022. Located beside the Kelowna International Airport, the 60,000 sq. ft. attraction will feature a state-of-the-art aviation museum, as well as an onsite conference centre designed to inspire visitors and further advancements in the industry.
"I am very excited to be under construction on this important project," says Barry Lapointe, Founder and CEO of KF Aerospace and President of the Centre for Excellence. "This facility provides the foundation for the Centre's work of celebrating our rich aviation history while providing opportunities for future generations of aviators."

High Flying Incentives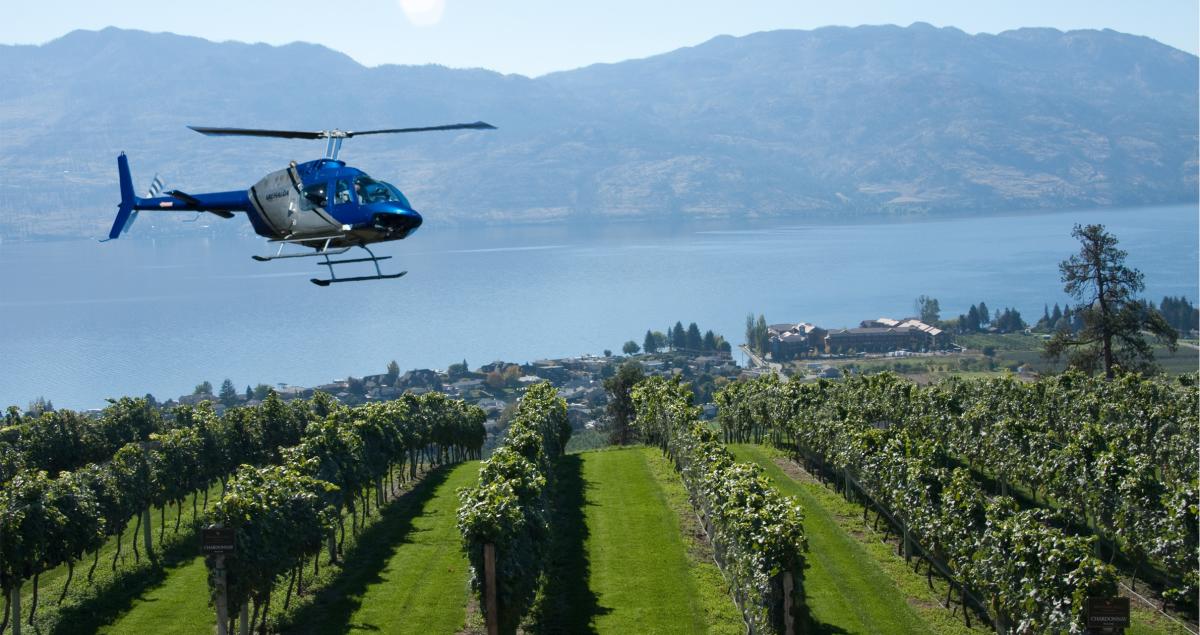 Boasting 18% of BC's aerospace businesses, we know that Kelowna is a local leader in avionics, pilot training, manufacturing, flight tracking and defense technology, but they are also taking tourism to new heights with heli-wine tours.
Whether looking for a way to incentivize top earners or creating an unforgettable excursion add-on for your next meeting or conference, the helicopter wine tours from  Valhalla Helicopters and Okanagan Mountain Helicopters will showcase Okanagan wine country like never seen before.
For more stories about Kelowna's flourishing aerospace advancements, visit OKGo and click here to connect with our team for insights and inspiration on how to incorporate aerospace innovation into your next conference or event.