On September 5, Tourism Kelowna was pleased to welcome its newest team member, Darby Svendsen, who will be the lead for Social Media & Content.In this role, Darby will: 
Oversee Tourism Kelowna's ongoing efforts on its consumer-facing social media accounts, including Facebook, Instagram, and Pinterest.
Evaluate opportunities to build our social media and content on channels like YouTube and TikTok.
Manage our content marketing program with local content contributors and influencers.
In short, Darby will keep our social media and content marketing streams full of fresh and relevant content that connects with our many audiences throughout the year. Darby will also develop and implement social media campaigns and audience engagement activations and keep an eye out for new technologies and approaches to engage and inspire residents and visitors to explore Kelowna.
Prior to joining Tourism Kelowna, Darby's work included positions with an immersive technology, event production and content creation company, a construction and development company, technology startups, and arts and culture content organizations. She is an honours graduate of Okanagan College's Marketing & Communications program, as well as a lover of the region's four seasons, finding new and exciting adventures every year, while supporting local. Darby spends her free time time enjoying her favourite activities: travelling, hiking in the summer, and skiing in the winter. As a self-proclaimed foodie, coffee enthusiast, and artist supporter, you may also find Darby sipping on a cappuccino at a cozy café, grabbing a bite at a local restaurant, or attending one of the area's vibrant live music events.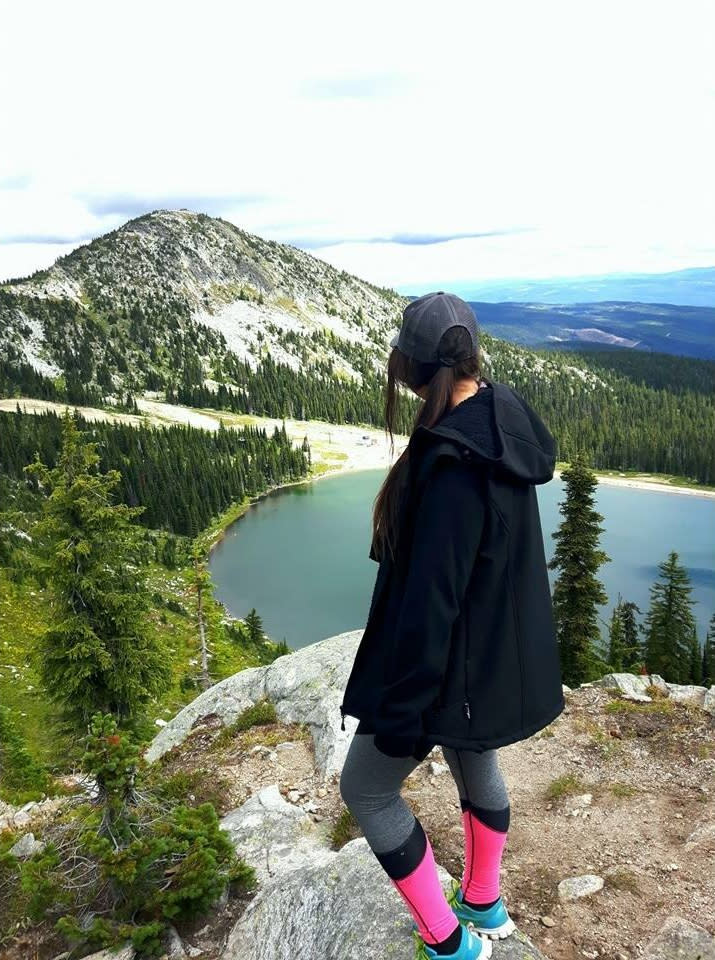 Darby hiking at Big White.
Please join me in welcoming Darby to the team, who is working hard to create economic impact for local tourism businesses and increase the quality of life of residents through tourism.
We encourage you to continue engaging with us on our social media channels using #exploreKelowna for the opportunity to be featured. And if you'd like to say hello or connect Darby with your organization's social media lead, please feel free to reach out to her directly at darby@tourismkelowna.com or (250) 861-1515 ext 219.