Last month, our Tourism Kelowna media relations team attended the annual Tourism Media Association of Canada (TMAC) Conference and AGM. Over four days, our team had opportunities to connect with nearly 80 members of the Canadian media, and more than 100 other delegates from destination marketing organizations and public relations teams from around the globe.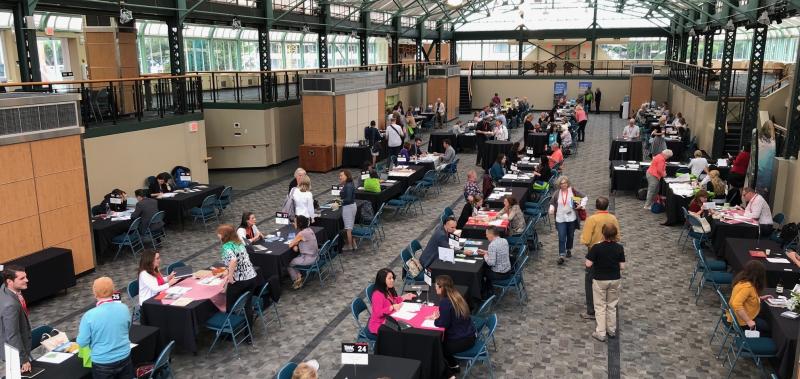 A media marketplace was held during the conference which allowed for one-on-one meetings between Kelowna and 23 key media members. These one-on-one appointments were made with select media (from across the country), which were felt to fit desired metrics such as key publications and audience markets. During these sessions, our team discussed destination key drivers such as Kelowna's natural setting, its abundance of outdoor offerings, balanced lifestyle, urban growth, and four distinct seasons. Sustainable and agriculture-focused tourism, Indigenous culture, local storytellers, and winter travel were themes which continued to organically present themselves throughout discussions.
In addition to the marketplace and various networking events, professional development sessions were held. Tourism Kelowna's own Chris Shauf was pegged by conference organizers to lead a mentoring session, for both industry and media members, on promoting your destination in the shoulder season. Chris led thought-provoking discussions on establishing what is distinct about a destination, through a seasonal lens, and how to market those distinctions to drive travel throughout the shoulder season.
If you have stories you'd like media to cover, please send them to Jennifer Widmer at jennifer.widmer@tourismkelowna.com. Tourism Kelowna will also be attending Go Media in the fall to pitch stories to Canadian and international travel writers.